Buster Olney takes a closer look at the unpredictable AL East. He also writes why Craig Counsell is a strong choice as new manager of the Brewers.
After the New York Yankees' 3-1 loss to the Toronto Blue Jays, Joe Girardi was left to answer why he took out his starter after seven innings.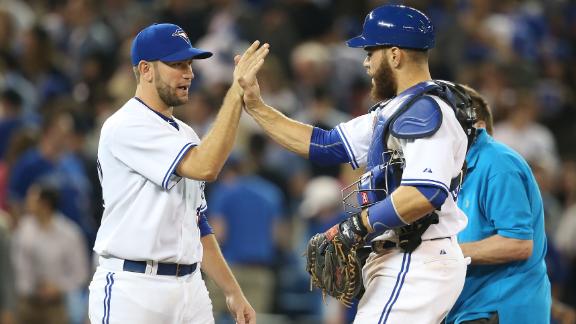 The Yankees wasted seven fabulous innings from Chase Whitley with their inability to score off R.A. Dickey in a 3-1 loss to the Blue Jays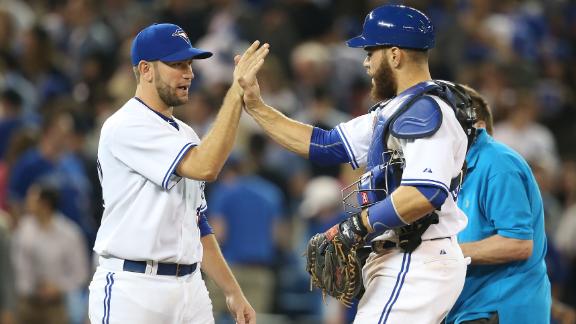 Martin gets tiebreaking hit, Blue Jays beat Yankees 3-1
Stephen Drew is hitting .155 so why is he batting fifth in Monday's lineup?
Joe Girardi is giving Mark Teixeira and Brian McCann the night off against the knuckleballer R.A. Dickey
Tristan H. Cockcroft and Derek Carty get you ready for daily fantasy baseball by giving advice and answering your questions, starting at 6:15 p.m. ET.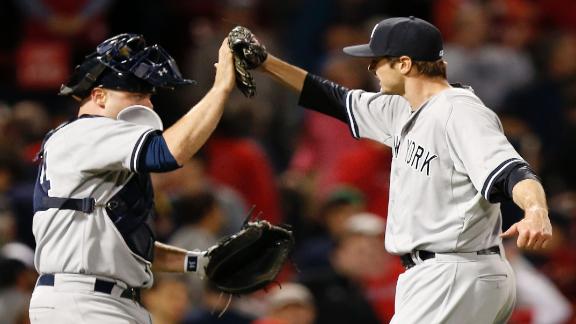 Nobody should anyone be surprised that after a rather lengthy cooling-off period, this is one rivalry that seems primed to heat up once again.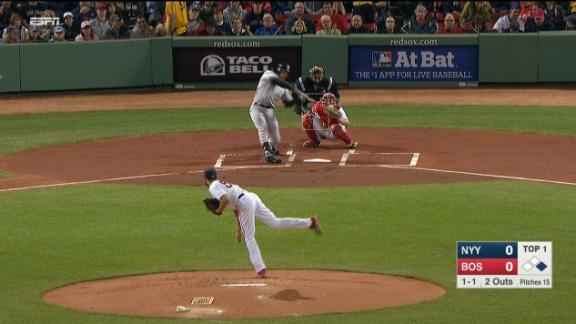 The smallest crowd to see a Yankees-Red Sox game since 2002 saw something that hasn't happened in 14 years: A three-games Yankees sweep at Fenway.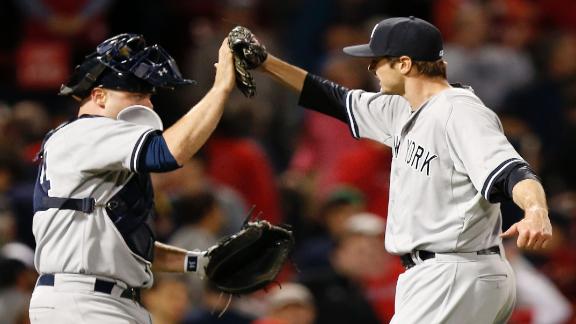 Jacoby Ellsbury had four hits, and Adam Warren took a one-hit shutout into the sixth inning on Sunday night to lead the New York Yankees to an 8-5 victory over the Boston Red Sox.
Rodriguez says his focus remains on baseball.