Carlos Pena won't be a Yankee.Here is Chicago colleague Bruce Levine's story.
Five signs of hope for the New York Yankees as they pass the Memorial Day mark in contention in the American League East.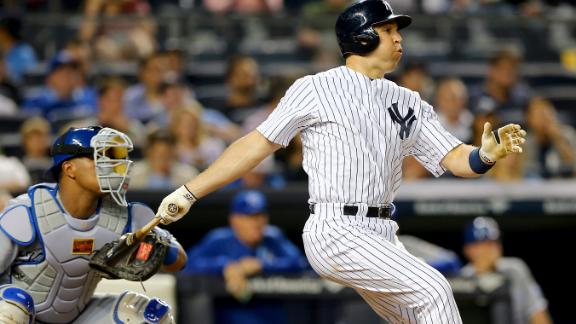 NEW YORK -- Mark Teixeira homered and drove in four runs, Adam Warren pitched two-hit ball into the seventh inning and the New York Yankees beat the Kansas City Royals 5-1 Tuesday night to send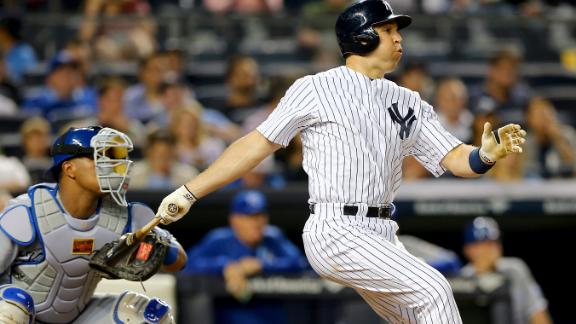 Rapid reaction from the New York Yankees' 5-1 victory over the Kansas City Royals, highlighted by a big pitching performance from Adam Warren
Carlos Beltran is back in the New York Yankees' lineup after missing back-to-back games because he was sick.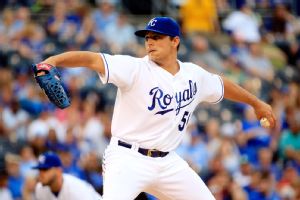 Jason Vargas is being activated from the 15-day disabled list and is going to start for the Kansas City Royals on Tuesday night against the New York Yankees.
Eric Karabell and Derek Carty will get you ready for daily fantasy baseball by offering advice and answering your questions, beginning at 6:15 p.m. ET.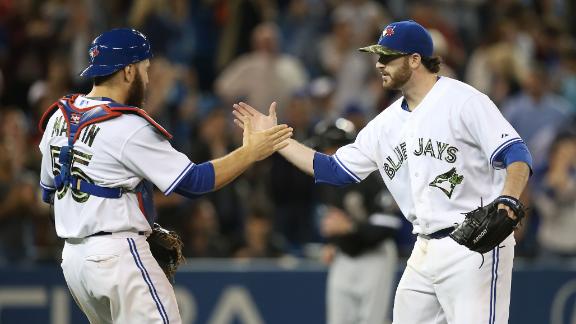 Monday's best baseball performances came on the mound -- and they involved anyone but the usual suspects.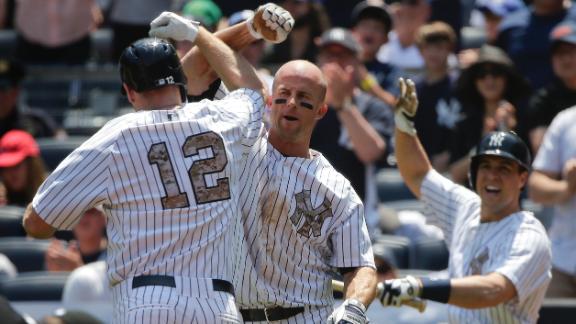 The New York Yankees scored eight first-inning runs to break out of a slump that saw the team drop 10 of its past 11 games.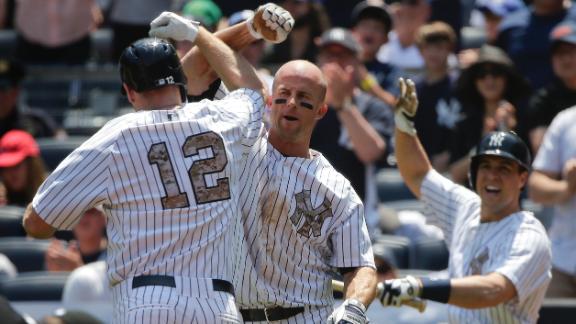 Gardner, Yankees rough up Guthrie, Royals 14-1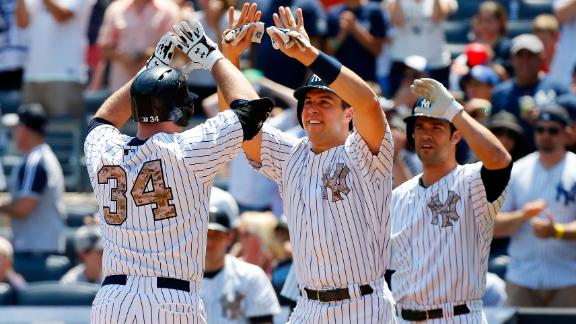 The Yankees snapped a six-game losing slide, scoring eight first-inning runs and 11 runs off Royals starter Jeremy Guthrie.