Here is the Yankees' lineup:Derek Jeter, DHNick Swisher, RFRobinson Cano, 2BAlex Rodriguez, 3BMark Teixeira, 1BCurtis Granderson, CFAndruw Jon ...
Wednesday marks exactly a century since Babe Ruth's first major league home run -- but going deep isn't the only thing The Babe did on May 6, 1915.
Tristan H. Cockcroft and Derek Carty get you ready for daily fantasy baseball by offering advice and answering questions, beginning at 6:15 p.m. ET.
Wednesday marks the 100th anniversary of a significant day in MLB history.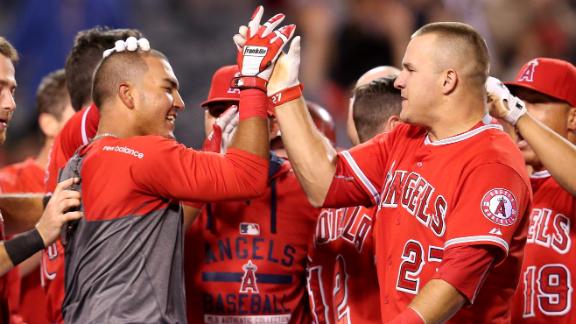 A look at five of the brightest performers on Tuesday night, starting with Angels rookie Carlos Perez hitting a walk-off homer in his MLB debut.
In his past 35 at-bats, Jacoby Ellsbury has 18 hits, including three on Tuesday night.
Michael Pineda pitched eight shutout innings in the New York Yankees' win over the Toronto Blue Jays on Tuesday night.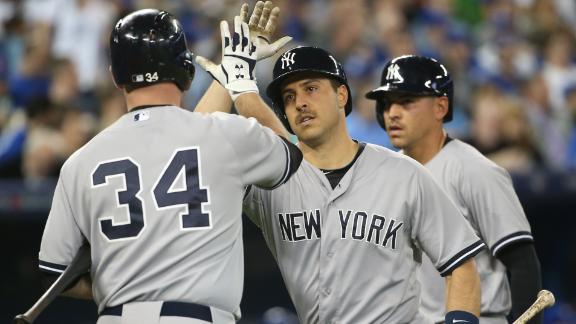 Teixeira homers, Pineda pitches Yankees past Blue Jays 6-3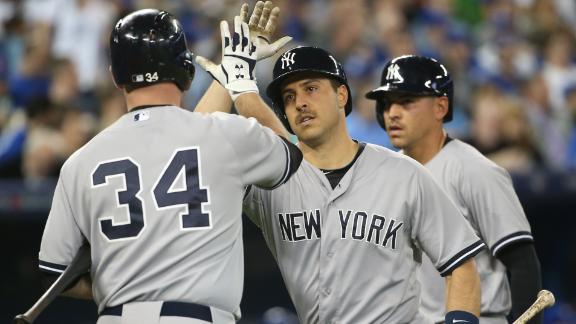 Michael Pineda and Jacoby Ellsbury led the way as the first place New York Yankees' smacked around the Toronto Blue Jays on Tuesdsay, 6-3
Joe Girardi gave a pretty hearty defense of Stephen Drew, but it seems they will shuffle Drew, Jose Pirela and Didi Gregorius each day.
Here is the rest of Tuesday's lineup with the New York Yankees against Toronto Blue Jays' righty Marco Estrada.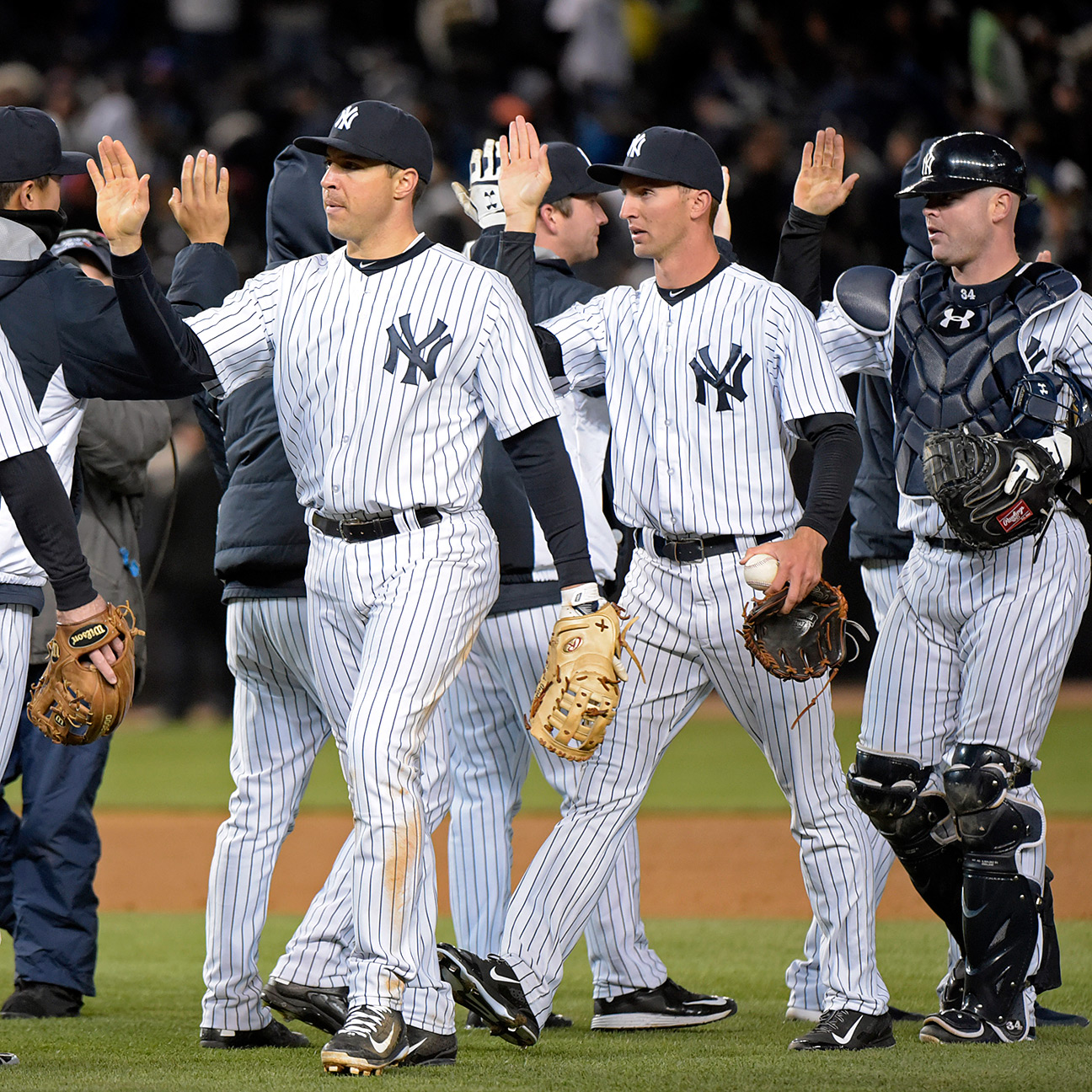 Buster Olney takes a closer look at the unpredictable AL East. He also writes why Craig Counsell is a strong choice as new manager of the Brewers.
After the New York Yankees' 3-1 loss to the Toronto Blue Jays, Joe Girardi was left to answer why he took out his starter after seven innings.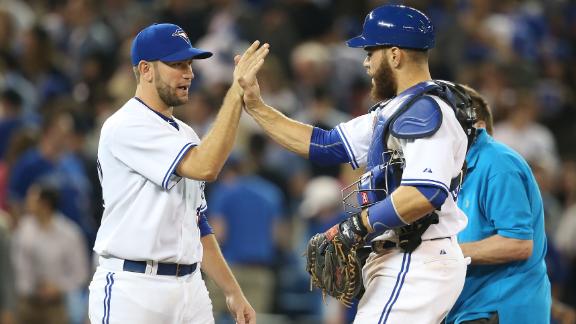 The Yankees wasted seven fabulous innings from Chase Whitley with their inability to score off R.A. Dickey in a 3-1 loss to the Blue Jays