Nick Swisher returns to the lineup.Derek Jeter, SSCurtis Granderson, CFMark Teixeira, 1BRobinson Cano, 2BNick Swisher, DHAndurw Jones, LFRusse ...
One of the most popular Yankees, Bernie Williams, will have his number retired on Sunday. We run through his most notable moments and accomplishments.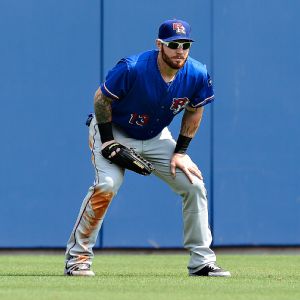 Nearly a month after being reacquired by the Rangers, outfielder Josh Hamilton will join the team on Monday after finishing his recovery from shoulder surgery.
Backup first baseman Garrett Jones was one of the few New York Yankees to have fun in a blowout loss Saturday, pitching a scoreless 2/3 of an inning.
CC Sabathia lasted just 2 1/3 innings against the Rangers on Saturday, allowing six runs on seven hits in the New York Yankees' 15-4 loss.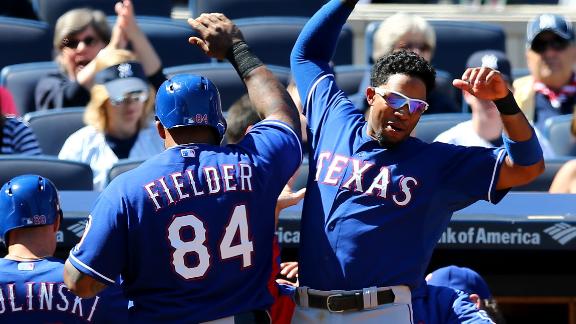 An 10-run third inning by the Rangers sent to the Yankees to a low point in their season so far.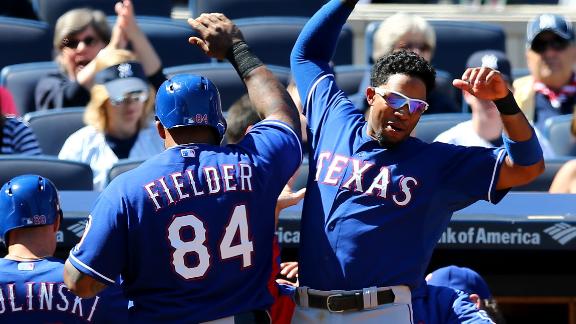 Rangers ride 10-run 3rd inning in 15-4 rout of Yankees
CC Sabathia hasn't lost to the Rangers as a Yankee and he takes the mound on Saturday in hopes of getting New York back on track.
With an offense that rarely puts up the kind of numbers it did Friday night, the Yankees can't afford to be asking their pitchers to get extra outs.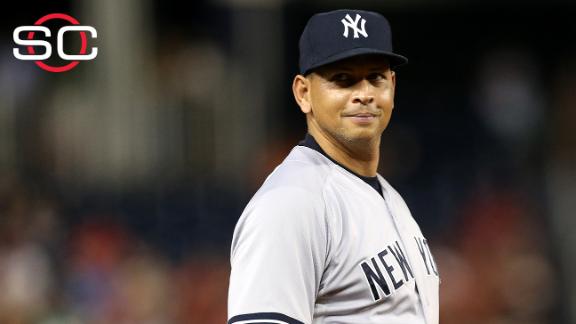 New York Yankees slugger Alex Rodriguez tied Babe Ruth for fourth on the all-time MLB RBIs list by driving in the 1,992nd run of his career on Friday.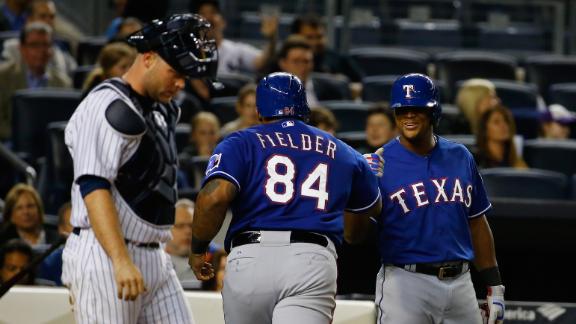 It was another loss for the Yankees, their fourth straight and eighth in their last nine games as they fell, 10-9, to the Rangers.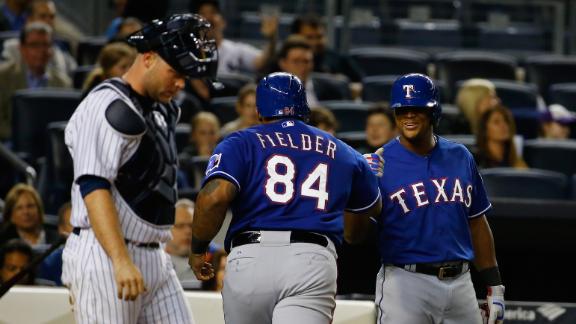 Fielder hit 2 homers, Rangers top Yankees for 3rd win in row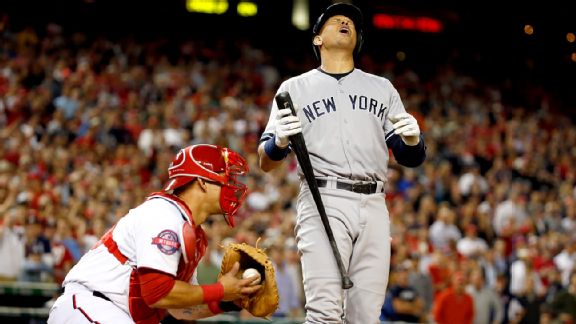 What began as "A-Rod Juice Box" promo night for a Tampa Bay Rays minor league team quickly became Apology Night.
Manager Joe Girardi said the Yankees could put the injured Masahiro Tanaka back in their rotation after just two rehab starts.