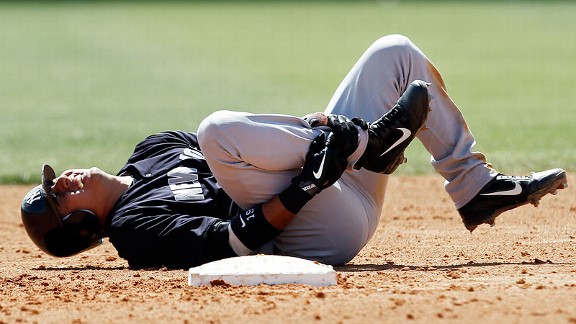 AP Photo/Paul Sancya
Ramiro Pena went down hard while trying to steal on Thursday.Ramiro Pena, who got his spike caught in the dirt trying to steal a bag, says his ankle already feels better.
"It's maybe two or three days," Pena said. "That's it."
Joe Girardi thought it could be longer, but didn't have an exact timetable for it.