June, 20, 2012
6/20/12
4:14
PM ET
In this week's edition of the ever-popular "Blogger Blitz" series, your humble NFC East blogger discusses what he saw from the Washington Redskins' secondary while he was in Virginia last week watching minicamp. Basically, while I think it's nice that Mike Shanahan and the Redskins' coaches have specific ideas for how guys like Brandon Meriweather, Cedric Griffin and DeAngelo Hall can fit into their coverage plans for this year, I think the overall quality of the personnel could make it a long year against the high-powered passing offenses in the NFC East. But please,
watch the video
and let me know what you think.
April, 4, 2012
4/04/12
4:45
PM ET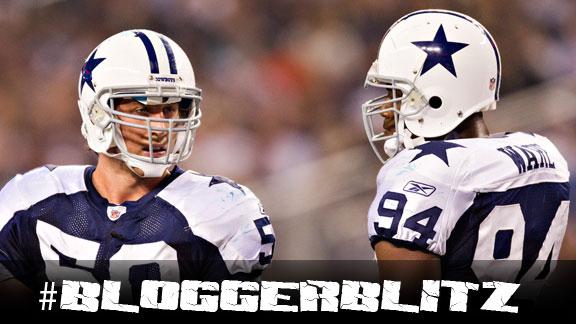 As we continue to evolve and try to upgrade our online video product here at ESPN.com, we have introduced something called the "Blogger Blitz." This is a weekly feature in which each of our eight division bloggers delivers a one-minute video commentary on some issue in our division. I made my Blogger Blitz debut Wednesday, with some thoughts on what the Dallas Cowboys should be thinking 22 days from now, when the NFL draft kicks off in New York City. Hint: It's one word, and it begins with a "D."