March, 5, 2014
Mar 5
1:00
PM ET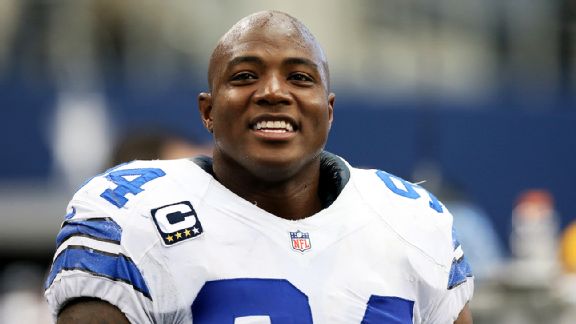 Matthew Emmons/USA TODAY SportsIt might be time for the Cowboys to let aging defensive end DeMarcus Ware go.
The Dallas Cowboys have a chance to start over.
It's not an ideal situation, but in the big picture, this is the perfect time.
The Cowboys are talking with Pat Dye, the agent for defensive end
DeMarcus Ware
, about a reduction in salary.

Ware has been the Cowboys' best defensive player for roughly seven consecutive seasons. But last year was different. Ware battled elbow, back, quad and a stinger in 2013.
His health betrayed him and he finished with just six sacks in the 2013 season. You could say health was the reason for his declining play or that he's just getting old.
The reality is Ware is still a good player, not a player worth taking $16 million of your salary cap, but maybe half that.
The Cowboys have basically told him to take a pay cut or find another team.
I don't believe they should keep him though because although Ware is still a productive player, if the team is trying to forge ahead and stop the mediocrity of the franchise, then letting him go is the best thing possible.
Rebuild.
If Ware is off the books, it saves $7.4 million.
On June 1, you get another $5.5 million in savings when your rid yourself of Miles Austin's contract.
That's close to $13 million in savings from two veteran players who are battling health issues as they move to the backstage of their careers. Sure some other NFL team will sign them, that's life in the NFL.
The Cowboys need to get younger, like yesterday. If Jason Garrett wants a contract extension he should tell Jerry Jones, let's get younger.
It's time to end the way the franchise has kept players around for too long and move toward the future. It's time for the Cowboys to draft the best players on their board and clean up the communication mess of the last few years in the war room.