NFC East:

Danieal Manning
April, 10, 2014
Apr 10
10:45
AM ET
IRVING, Texas -- We had another lively
Dallas Cowboys
chat on Wednesday with a wide range of topics.
We touched on the Cowboys possibly trading down in the first round if a player like
Aaron Donald
was not available, the non-issue (to me anyway) of
Tony Romo
,
Jason Witten
and
DeMarco Murray
in Jerry Jones' suite at the NCAA title game, if the scheme change was just an excuse for some of the poor defensive play in 2013 and, as always, drafting a quartrerback.
If you want to read the whole chat,
click here.
If you have more questions, send me one on Twitter (@toddarcher) and use the #cowboysmail hashtag. The mailbag posts will go up Friday and Saturday.
But Geno in Plano asked a question I'd like to expand upon.
Church
Thomas
Geno:
the Cowboys seem to undervalue the safety positions- always seem to back fill or try a stop-gap; any chance of signing a more proven commodity this year pre- or post- draft?
Todd Archer:
I don't think so, Geno. There's not a real proven guy worth it right now. Look at Marinelli's safeties in Chicago. They were solid players but hardly stars. Maybe they look in the draft, but I really think they try to see what they have in
J.J. Wilcox
,
Jeff Heath
and
Matt Johnson
.
To expand, I have received a ton of questions about the safety spot this offseason because there is no doubt the play was poor in 2013 next to
Barry Church
. The Cowboys have not expressed interest in any veteran safeties that I have been able to determine, so it looks clear they will go with Wilcox, Heath and Johnson, as I stated in the answer. Personally, I'd take a look at
Steve Gregory
, but they are not about to take me up on that suggestion.
Jimmie Ward
is among the pre-draft visitors, so they could look at him as well.
But the notion is that the Cowboys have to have an
Earl Thomas
to succeed in today's NFL. Sure, but how many teams have an Earl Thomas? Five years ago everybody was saying the Cowboys needed to get a safety like
Troy Polamalu
or
Ed Reed
. Sure, but how many of those guys are rolling around?
They are rare players. I think the Cowboys would have selected
Kenny Vaccaro
last year if he wasn't scooped up by the
New Orleans Saints
before Dallas picked in the first round. He was gone, so they traded down.
In his three years with the
Chicago Bears
, [Rod] Marinelli's safeties were
Danieal Manning
and Chris Harris in 2010, with
Chris Conte
and
Major Wright
handling the duties in 2011-12. The Bears let Manning walk as a free agent when the
Houston Texans
offered him a big deal. Conte and Wright were third-round picks in the 2011 and 2010 drafts, respectively.
Wilcox was a third-round pick last year by the Cowboys.
Since 2000, the winning Super Bowl teams have had five All-Pro safeties: Rodney Harris (New England), Polamalu (twice), Darren Sharper (New Orleans) and Thomas.
You can get by with functional safeties. Marinelli did it in Chicago. He will try to do it here as well.
The question should be do the Cowboys have a functional safety next to Church, not whether they can get a Thomas.
July, 29, 2011
7/29/11
8:00
AM ET
So today is the day NFL free agents can actually sign contracts with teams. Yeah, that's right. All that noise and insanity of the past three days? Just the preliminary work. The agreeing to terms. The laying of the foundations for deals not yet consummated. Today is when it gets
really
nuts. Hope you didn't wear yourself out already. I haven't. See? Here are links:
Dallas Cowboys
Free-agent safety Danieal Manning reportedly got a
four-year, $20 million deal with $9 million in guarantees
from the Houston Texans.
But Dan, that's the Texans, not the Cowboys, so why should we care?
Well, I'll tell you why, italics. Because the safety market is going nuts, and the Cowboys still need to sign two of them. Quintin Mikell got $27 million for four ($14 million guaranteed) from St. Louis and Eric Weddle got $40 million for five ($19 million guaranteed) from San Diego. Manning's price is closer to that of the safeties the Cowboys are likely to get (Abe Elam, Brodney Pool, Roman Harper, Gerald Sensabaugh) than are either of those two deals, but it's still likely more than they hoped to spend (twice, remember, since they need two guys). And they may be priced out of guys like Michael Huff. Blogging the Boys offers
a detailed breakdown of the safety market
.
Lots of people have asked where Roy Williams would end up after the Cowboys cut him.
Looks like he'll be a Chicago Bear
. I'm interested to see if Dallas replaces him with someone from the outside, but I think their No. 3 receiver comes from their roster at this point.
New York Giants
Giants players are scheduled to report today for the start of training camp, which this year will be in East Rutherford, N.J., and
all eyes are on disgruntled defensive end Osi Umenyiora
. There's a pretty big leap from grousing about your contract to calling your GM a liar in a sworn affidavit, but it's a leap Umenyiora took this offseason, and it remains to be seen whether he'll hold out of camp until he gets what he wants (a trade or a new deal) or if he comes to camp and talks to Jerry Reese "man to man," as team owner John Mara has said he expects him to do. There's
a report out of Baltimore
that says the Ravens have some interest in Umenyiora if the Giants decide they don't want him anymore.
We might get some Plaxico Burress news today, too, though Mara said Thursday there's
work yet to be done there
. Remember, Burress is meeting with the Steelers tonight as well as the Giants, and could simply be using New York's surprising interest in him as leverage to sign with a team
whose coach he doesn't hate
.
Philadelphia Eagles
Albert Breer reports
that Vince Young will sign his one-year contract to be the Eagles' backup quarterback today. If you guys were reading yesterday, you know how I feel about this. If not ...
here you go
.
And if I'm reading this correctly,
Phil Sheridan believes
the Eagles should pay DeSean Jackson more than the Jets just paid Santonio Holmes. I respectfully disagree, and I think Phil does raise in here some of the issues that are keeping the Eagles from jumping into a long-term deal with Jackson at this particular point in franchise history. Not saying they won't eventually pay him, and I'm certainly not saying he's not underpaid for 2011 (because he clearly is). But this isn't an open-and-shut case, and for that reason it could linger.
Washington Redskins
A refreshingly honest assessment from new Redskins defensive end Stephen Bowen, who admits that his decision to leave Dallas and sign in Washington was, pretty much,
about the money
.
Jason Reid says the trade of Albert Haynesworth to the Patriots was Mike Shanahan's
finest hour so far as the Redskins' coach
. I mean, I know Jason wanted Big Al out, but ... sheesh. If he's right in his assessment, it's a good thing for Shanahan he has four more years on his contract to come up with a better "finest moment."
Been banging it around on Twitter the past couple of days instead of in the comments, in case you guys have been wondering. The posts are coming fast and furious, but I haven't forgotten you. Hope you're enjoying it and keeping up. Plenty more to come, I am certain of it. These four teams can make some news.
June, 23, 2011
6/23/11
3:22
PM ET
Welcome to part five in our very popular (at least here on the NFC East blog) position-by-position look at four-year unrestricted free agency and its possible impact on NFC East teams. (We're really going to have to figure out a catchier name ...)
We'll look now at the safety position. The Redskins managed to address safety pre-lockout by signing O.J. Atogwe. And while the Giants are likely to lose
Deon Grant
, they appear set at the position with
Kenny Phillips
and
Antrel Rolle
and aren't as likely to use three safeties as much this year after taking cornerback
Prince Amukamara
in the first round of the draft. But the other two teams in the division could be looking for safety help, although to different degrees.
NFC East teams in need
[+] Enlarge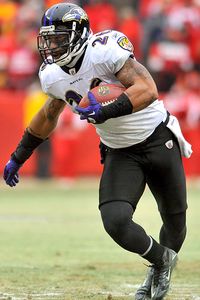 Denny Medley/US PresswireDawan Landry could be high on the wish list for both the Cowboys and the Eagles.
Cowboys
: Even if they do bring back
Gerald Sensabaugh
, they'll need to find a safety to replace
Alan Ball
, who's slated to move back to his backup cornerback role. And if Sensabaugh finds employment elsewhere, Dallas will need to find two safeties on the market. The need at this position could be the biggest factor that prevents the Cowboys from signing star cornerback
Nnamdi Asomugha
. If they got him, they'd have to fix safety on the cheap.
Eagles
: In spite of his popularity among fans and in the locker room, veteran strong safety
Quintin Mikell
appears to be out in Philadelphia. Philly is planning to go with second-year man
Nate Allen
at the free safety spot and could, theoretically, start
Kurt Coleman
at the other. But since neither seems like a sure thing, it's probably a good idea for the Eagles to at least look around for free-agent help.
UPDATE, 3:40 pm
: As our first commenter points out below, rookie Jaiquawn Jarrett should have been mentioned here. I'd add him to the "not a sure thing" group with Coleman and Allen, since I don't think they view him as a starter in 2011. But the presence of Jarrett and Allen along with Coleman could, indeed, lessen the Eagles' desire to commit long-term to a free-agent safety.
Top five potential unrestricted free-agent safeties
1. Eric Weddle
. The total package. Hits hard, tackles, plays the run well and is capable of making the big interception and running it back. The Chargers will make keeping him a priority, and if he hits the open market he's likely in line for a very big contract. Probably too rich for the Eagles' blood, but he'd qualify as a big splash for the Cowboys if they aren't in on Nnamdi.
2. Dawan Landry
. Playing opposite
Ed Reed
in Baltimore, Landry has been overshadowed. But he's improved every year in his coverage ability and has always been strong against the run. The Ravens are likely to let him go. Could be great in Philly or with the Cowboys, who could easily slide Sensabaugh to free safety if Landry came in to play the strong safety spot.
3. Danieal Manning.
He turned down an extension offer from the Bears just before the lockout, and as one of the players who was caught in the restricted free-agent trap imposed by last season's uncapped rules, he's looking for a pay day. Might appeal to the Eagles for his ability to handle kick-return duties as well as start at safety.
4. Michael Huff
. Came up with four sacks, three interceptions and three forced fumbles for the Raiders in 2010. He's going to draw enough interest that the Raiders won't be able to keep him. Multiple reports have indicated he's high on the Cowboys' wish list.
5. Mikell
. There's also been some talk in Dallas of pouncing on Mikell, should the Eagles let him go, as a means of getting over on a division rival. But Mikell, while older than anyone else on this list, could bring a leadership element to Dallas that the team could use as it works to recover from its disappointing 2010 season.
Predictions that mean nothing
: Cowboys sign Huff, Eagles look further down the list (Abe Elam?
Atari Bigby
?
Roman Harper
? There are lots of options.) as they pursue Asomugha for cornerback and address front-seven needs on defense.
March, 14, 2011
3/14/11
12:00
PM ET
By
Matt Williamson, Scouts Inc.
| ESPN.com
Scouts Inc.'s Matt Williamson examines the biggest weakness of each NFC East team and offers some potential solutions.
I would love to see the effects of Dallas' acquiring a free safety with a ton of range and capable of making big plays behind the Cowboys' pass rush. A player like that could make up for some problems at the cornerback position.
[+] Enlarge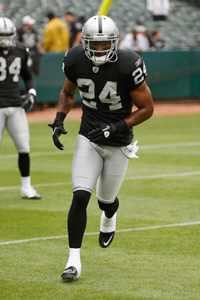 AP Photo/Marcio Jose SanchezMichael Huff could be a good fit in the Cowboys' secondary.
Last year,
Alan Ball
was the starter at free safety. He failed to make an impact but could provide valuable depth.
Gerald Sensabaugh
is up for free agency, and it would be smart to bring him back for stability while trying to upgrade the starting spot opposite him where Ball played.
There isn't much else on the roster to be excited about. Dallas' safeties gave the corners little to no support in 2010. There isn't a safety worth taking with the Cowboys' first-round pick, but Dallas does have the 40th overall selection. At that spot, they could land the top safety in this draft class, UCLA's Rahim Moore. Or maybe they have to move up a handful of spots at a minimal price to get Moore. But Moore really can't be considered a huge difference-maker, especially in the short term.
Dallas is built to win now. Going the veteran route at safety could be the best option. In fact, it shocked me that Dallas wasn't more proactive to land
Oshiomogho Atogwe
, who was quickly scooped up by division rival Washington. But there are other veterans who could make sense to upgrade this area of weakness. The Eagles'
Quintin Mikell
is the best safety on the market. He isn't a true free safety in the mold I described above, but signing him would do damage to a division rival while also very much upgrading the safety position overall. But the fit I like best is Oakland's
Michael Huff
, who came on in a big way last year after the Raiders finally put him more in deep patrol instead of keeping him close to the line of scrimmage. Huff was a safety/cornerback tweener coming out of the University of Texas and could be just want the doctor ordered in Big D.
The other guy who would be a home run and an excellent fit for Dallas is San Diego's
Eric Weddle
. Weddle can do it all. He excels near the line of scrimmage, but I see him as being best off the ball and in deep patrol. Rob Ryan would love the versatility of this Pro Bowl-caliber safety. Weddle is also younger than Huff. Two other less expensive options would be the Jets'
Brodney Pool
and Chicago's
Danieal Manning
. Both would be upgrades.
The Cowboys do have some options, but there are more teams in the league with free safety needs than needs at strong safety. The draft is very light at the position this year, so this pool of free agents could dry up quickly.
Scouts Inc. watches games, breaks down film and studies football from all angles for ESPN.com.
March, 7, 2011
3/07/11
1:13
PM ET
A pair of accomplished safeties found new homes last week without even an invitation to visit Valley Ranch.
Cowboys fans can feel free to panic after
O.J. Atogwe
and
Bob Sanders
went off the market, but it's probably premature. There will be safeties available in free agency capable of filling the glaring void in the Dallas secondary, assuming there is free agency this offseason.
It's tough to blame the Cowboys for not taking a risk on Sanders, whose terrific career has been derailed by injuries. He's been healthy enough to play in only nine games in three seasons since being named the NFL's defensive player of the year.
I don't quite understand the Cowboys' lack of interest in Atogwe for the second consecutive season. He's a safety who is reliable against the run and pass and has a track record of forcing turnovers. However, even if the Cowboys were in pursuit of the soon-to-be 30-year-old, they probably would have been outbid by the Redskins. Danny Snyder, a man known to overpay in the free-agent market, gave Atogwe a five-year, $26 million contract.
If the Cowboys don't sign a safety, they deserve to be ripped for ignoring Atogwe. But that's not the case if they sign any of the following six players:
Michael Huff
,
Quintin Mikell
,
Eric Weddle
,
Danieal Manning
,
Dawan Landry
or
Brodney Pool
.
Just a hunch, but the Cowboys might have their hopes set on Huff, an Irving Nimitz and Texas product who has started to live up to his potential as a top-10 pick after a few disappointing seasons at the beginning of his career. Rob Ryan was the Raiders' defensive coordinator when they drafted Huff seventh overall in 2006.
Huff, 28, is an elite coverage safety with a knack for blitzing. He'd be a tremendous upgrade over
Alan Ball
.
Perhaps Huff could be paired with
Gerald Sensabaugh
, although the Cowboys aren't going to give the strong safety the lucrative long-term deal he wants in free agency. Maybe the Cowboys find their second starting safety in the draft.
Anybody who watched the Cowboys play last season knows that improving at safety ranks atop the offseason priorities. The fact that they were spectators while a couple of big-name safeties changed addresses shouldn't prevent them from addressing the problem.
NFC EAST SCOREBOARD
Saturday, 12/20
Sunday, 12/21