April, 18, 2014
4/18/14
3:10
PM ET
The
Washington Redskins
' defense is optimistic about where it's headed, thanks to the addition of
Jason Hatcher
and a tweaked philosophy regarding the pass rush. Whether their play matches that optimism always remains the biggest hurdle. What's not in doubt: They will have two players among the most expensive at their positions when it comes to the salary cap. The fact both are in their front seven isn't a coincidence as the Redskins' offseason goal has been to improve the pass rush. So, after breaking down where the
Redskins' top cap hits at each position offensively stood in comparison to their NFL counterparts
earlier this week, it's time to take a look at the defense.
Safety
NFL's top five cap hits
Eric Berry
,
Kansas City Chiefs
$11,619,700
Eric Weddle
,
San Diego Chargers
, $10,100,000
Antrel Rolle
,
New York Giants
, $9,250,000
Dashon Goldson
,
Tampa Bay Buccaneers
, $9,000,000
Michael Griffin
,
Tennessee Titans
, $8,000,000
Meriweather
Redskins' top cap hit
Brandon Meriweather
(59th), $1,000,000
Summing it up:
Notice who's not in the top five?
Jairus Byrd
, after his new deal with New Orleans. But don't worry: He's set to take up the most cap room in 2015 at $10.3 million. I like Byrd, but not at that figure (I'd have paid
Sean Taylor
that sort of cash). But Byrd was never really a legitimate option for the Redskins.
Mike Mitchell
was and he'll count $2.2 million this season and $4.95 million in 2015. But the overriding point is Washington views the best way to help this position is by bolstering the pass rush. Starters Meriweather and
Ryan Clark
both are on one-year contracts, so this position is still a question mark beyond this season (and still will be one entering the year).
Corner
NFL's top five cap hits
Brandon Carr
, Dallas, $12,217,000
Johnathan Joseph
, Houston, $11,250,000
Lardarius Webb
, Baltimore, $10,500,000
Brandon Flowers
, Kansas City, $10,500,000
Tramon Williams
, Green Bay, $9,500,000
Porter
Redskins' top cap hit
Tracy Porter
(43rd), $2,800,000
Summing it up:
Next season,
Darrelle Revis
' cap hit jumps to $25 million. Which means he's playing on a one-year deal. Is it a good thing the Redskins' biggest cap hit here belongs to Porter, who has battled injury issues along with consistency during his career? Of course, it's not like he occupies a lot of space.
DeAngelo Hall
's cap hit is $2,062,500 but that jumps to $4,812,500 in 2015. By then the Redskins need young corner
David Amerson
to have fully emerged -- can he become their best corner? If not, then they'll have to start looking for a No. 1 corner. By the way, the top five on the list for 2014? They've combined for four Pro Bowl appearances and one All-Pro spot (Joseph). But Carr did do a good job vs. Washington last year (and in at least one game against then-Eagles receiver
DeSean Jackson
).
Linebacker
NFL's top five cap hits
Lawrence Timmons
, $11,816,250
Tamba Hali
, Kansas City, $11,464,706
Brian Orakpo
, Washington, $11,455,000
Clay Matthews
, Green Bay, $10,943,750
James Laurinaitis
, St. Louis, $10,400,000
Orakpo
Redskins' top cap hit
Orakpo
Summing it up:
That's quite a list for Orakpo to be part of, but to stay on there after this season -- at least in Washington -- he'll have to be a little more productive. But even if he has another season like last year, Orakpo will still be in the $10-million range. When Hali got paid, he responded with sack totals of 12, nine and 11 in the next three seasons (with nine forced fumbles and one interception). I don't think anyone says Hali's overpaid (well, at least not many). In Orakpo's last three full seasons, he has a combined 27.5 sacks, but only four forced fumbles. More game-changing plays and he'll get the contract he desires. Another interesting part on this is that two of the five are inside linebackers, though Timmons plays in a 3-4 and Laurinaitis in a 4-3.
Defensive tackle
NFL's top five cap hits
Ndamukong Suh
, Detroit, $22,412,000
Haloti Ngata
, Baltimore, $16,000,000
Gerald McCoy
, Tampa Bay, $15,627,253
Geno Atkins
, Cincinnati, $9,000,000
Barry Cofield
, Washington, $7,667,500
Cofield
Redskins' top cap hit
Cofield
Summing it up:
Cofield's base salary jumped from $840,000 last season to $4.55 million (the lower figure was the result of a restructuring last spring in which $3.5 million in base salary was converted to a signing bonus). This is as high as Cofield's cap number will be and in two years it falls to $6,877,500. I know the coaches felt he would become the NFL's top nose tackle by this time. That's not the case, but Cofield does have his strengths and has done a nice job with Washington. For a short stretch last season he was playing as well as anyone on the team defensively, and he always plays hard. He'll be helped by having Hatcher in the pass rush, perhaps giving Cofield more one-on-one matchups. If that happens, then perhaps Cofield will have the sort of season in all phases that coaches have hoped for.
Defensive end
NFL's top five cap hits
Mario Williams
, Buffalo, $18,800,000
Charles Johnson
, Carolina, $16,420,000
Chris Long
, St. Louis, $14,900,000
Greg Hardy
, Carolina, $13,116,000
Calais Campbell
, Arizona, $11,250,000

Bowen
Redskins' top cap hit
Stephen Bowen
(15th), $7,020,000
Summing it up:
All of the top five on this list play in a 4-3, where ends can excel as playmakers and, therefore, command big bucks. The 3-4 ends, typically, are not -- with some exceptions. Bowen has not been a playmaker, though for a while he was an effective player both against the run and as a rusher. However, he has just one sack since the 2011 season (26 games). And after microfracture surgery and being 30, I wonder about the level at which he'll be able to play. Multiple Redskins sources said they still expect him to be in the Redskins' plans, but will it be at this cap figure? That's a big hit for someone in his situation. If Bowen returns healthy and plays well, the Redskins will greatly benefit. If not? That's a lot of cap room to occupy. One more note: Johnson and Hardy combine for approximately 23 percent of Carolina's cap.
July, 29, 2011
7/29/11
8:00
AM ET
So today is the day NFL free agents can actually sign contracts with teams. Yeah, that's right. All that noise and insanity of the past three days? Just the preliminary work. The agreeing to terms. The laying of the foundations for deals not yet consummated. Today is when it gets
really
nuts. Hope you didn't wear yourself out already. I haven't. See? Here are links:
Dallas Cowboys
Free-agent safety Danieal Manning reportedly got a
four-year, $20 million deal with $9 million in guarantees
from the Houston Texans.
But Dan, that's the Texans, not the Cowboys, so why should we care?
Well, I'll tell you why, italics. Because the safety market is going nuts, and the Cowboys still need to sign two of them. Quintin Mikell got $27 million for four ($14 million guaranteed) from St. Louis and Eric Weddle got $40 million for five ($19 million guaranteed) from San Diego. Manning's price is closer to that of the safeties the Cowboys are likely to get (Abe Elam, Brodney Pool, Roman Harper, Gerald Sensabaugh) than are either of those two deals, but it's still likely more than they hoped to spend (twice, remember, since they need two guys). And they may be priced out of guys like Michael Huff. Blogging the Boys offers
a detailed breakdown of the safety market
.
Lots of people have asked where Roy Williams would end up after the Cowboys cut him.
Looks like he'll be a Chicago Bear
. I'm interested to see if Dallas replaces him with someone from the outside, but I think their No. 3 receiver comes from their roster at this point.
New York Giants
Giants players are scheduled to report today for the start of training camp, which this year will be in East Rutherford, N.J., and
all eyes are on disgruntled defensive end Osi Umenyiora
. There's a pretty big leap from grousing about your contract to calling your GM a liar in a sworn affidavit, but it's a leap Umenyiora took this offseason, and it remains to be seen whether he'll hold out of camp until he gets what he wants (a trade or a new deal) or if he comes to camp and talks to Jerry Reese "man to man," as team owner John Mara has said he expects him to do. There's
a report out of Baltimore
that says the Ravens have some interest in Umenyiora if the Giants decide they don't want him anymore.
We might get some Plaxico Burress news today, too, though Mara said Thursday there's
work yet to be done there
. Remember, Burress is meeting with the Steelers tonight as well as the Giants, and could simply be using New York's surprising interest in him as leverage to sign with a team
whose coach he doesn't hate
.
Philadelphia Eagles
Albert Breer reports
that Vince Young will sign his one-year contract to be the Eagles' backup quarterback today. If you guys were reading yesterday, you know how I feel about this. If not ...
here you go
.
And if I'm reading this correctly,
Phil Sheridan believes
the Eagles should pay DeSean Jackson more than the Jets just paid Santonio Holmes. I respectfully disagree, and I think Phil does raise in here some of the issues that are keeping the Eagles from jumping into a long-term deal with Jackson at this particular point in franchise history. Not saying they won't eventually pay him, and I'm certainly not saying he's not underpaid for 2011 (because he clearly is). But this isn't an open-and-shut case, and for that reason it could linger.
Washington Redskins
A refreshingly honest assessment from new Redskins defensive end Stephen Bowen, who admits that his decision to leave Dallas and sign in Washington was, pretty much,
about the money
.
Jason Reid says the trade of Albert Haynesworth to the Patriots was Mike Shanahan's
finest hour so far as the Redskins' coach
. I mean, I know Jason wanted Big Al out, but ... sheesh. If he's right in his assessment, it's a good thing for Shanahan he has four more years on his contract to come up with a better "finest moment."
Been banging it around on Twitter the past couple of days instead of in the comments, in case you guys have been wondering. The posts are coming fast and furious, but I haven't forgotten you. Hope you're enjoying it and keeping up. Plenty more to come, I am certain of it. These four teams can make some news.
July, 27, 2011
7/27/11
9:54
PM ET
We keep up the best we can as things unfold, but it's always good to step back every now and then and evaluate things from a bigger-picture standpoint. That is why we have "How Was Your Day?" -- a recurring (well, the past two days, at least) feature here on the NFC East blog during this frenzied free-agent season. Each of our four teams is a perpetual newsmaker and is hard at work on a number of fronts. So, as the sun sets in the East, we ask once again: How was your day? ...

Dallas Cowboys?
"Realistic."
We woke to the news that the Cowboys had
re-signed left tackle
Doug Free
, an expected but important move they'd said would be a priority. But while they
made a few more cuts
, got to work on negotiations with first-round pick
Tyron Smith
and let it be known that their
starting center had knee surgery
last month, it felt like a bit of a slow day for the Cowboys -- a day seemingly spent assessing where they are on a number of fronts. They'd have loved to sign safety
Eric Weddle
, but he
got a deal to stay in San Diego
that was enough of a whopper to make them wonder if they'll be able to afford their second or third choices. They've dabbled in talks with
Cullen Jenkins
, but they seem more likely to either bring back their own defensive ends (
Stephen Bowen
and/or
Marcus Spears
) or go after guys like
Robaire Smith
and
Kenyon Coleman
. And while they'd surely liked to have been in the
Nnamdi Asomugha
sweepstakes, they say
their starting cornerbacks
this year are likely to be
Mike Jenkins
and
Terence Newman
again. The Cowboys have many moves to make, but their cap concerns appear as though they'll keep them from the top end of the free-agent market. Which may be fine, but it doesn't make for as exciting an offseason as fans might like. Their next big move could be the re-signing of left guard
Kyle Kosier
.

New York Giants?
"Businesslike."
The Giants woke to the news of
Barry Cofield
agreeing to
a contract with Washington
, and while they were ready to move on without him they can't be happy that he stayed in the division. A few hours later, they learned that their planned meeting between head coach Tom Coughlin and free agent
Plaxico Burress
wouldn't be permitted
until Friday
, and that
Burress would follow it with a trip to Pittsburgh
to meet with the Steelers. But while all of that was going on, the Giants took care of some details. They
gave Coughlin a one-year contract extension
through 2012. They told
Rocky Bernard
he'd be cut since they couldn't rework his contract. They spoke to
Brandon Jacobs
about reworking his, and to free agents
Ahmad Bradshaw
and
Kevin Boss
about returning, though neither of those deals was done by sundown. The Giants also
added a new center
,
David Baas
, to replace
Shaun O'Hara
. They still need to get their own guys (Bradshaw, Boss,
Steve Smith
,
Mathias Kiwanuka
) re-signed and then hunt for a linebacker and more offensive line help, but things seemed to be progressing Wednesday after a Tuesday that saw nothing but subtraction.

Philadelphia Eagles?
"Painfullly patient."
Yes,
Kevin Kolb
is still an Eagle. No, the Cardinals haven't gone in a different direction yet. There still remains the strong chance that
these two teams do a trade
of Kolb for
Dominique Rodgers-Cromartie
and a pick sometime in the next couple of days. But the Eagles are being patient, as they can and should, since they shouldn't deal Kolb unless they're getting exactly what they want or more. He'd have value to them as a
Michael Vick
backup, and that's not a bad worst-case scenario. So while fans may be getting impatient, the Eagles are wise to wait this out. While they waited, they signed all of their draft picks except first-rounder
Danny Watkins
and seventh-rounder
Greg Lloyd
, and Andy Reid fielded (ducked?) questions about whether or not
DeSean Jackson
is
planning a holdout
. There is
talk about
Jason Babin
for defensive end and possible solutions at linebacker, and if they don't get Rodgers-Cromartie they'll still need a cornerback. But the Eagles are proceeding patiently and slowly as activity swirls around other teams.

Washington Redskins?
"Busy!"
They started the day with the Cofield news, then lost out on
Santonio Holmes
when he agreed to re-sign with the Jets. So they drowned their sorrows by adding three new receivers, none of which are as good as Holmes --
Donte' Stallworth
,
Jabar Gaffney
and
Brandon Stokley
.
I like the Gaffney pickup
a lot (they got him from Denver in a trade for defensive lineman
Jeremy Jarmon
), but the others are low-risk, potential upside players who are worth a chance because the Redskins need help at the position. Worst-case,
Anthony Armstrong
and
Leonard Hankerson
play better than expected and they don't need those guys. Their
best move of the day
was getting cornerback
Josh Wilson
, who's young and good and speedy and improving and will replace
Carlos Rogers
as they continue their rebuilding project and suddenly have a very strong secondary. And don't underestimate how excited the Redskins are to have received anything at all in exchange for
Donovan McNabb
. I expected they'd have to cut him. A sixth-round pick and maybe two?
They took that and ran
. Nice, busy, productive day for a team that had a lot of work to do and still does.
My day? Why, thanks for asking. I enjoyed it. Making plans for training camp trips, which will be fun. And I like being on TV, something "First Take" has given me a chance to do a lot this week. Hoping to grab more than four hours' sleep tonight, but we'll see.
How was your day?
July, 27, 2011
7/27/11
2:14
PM ET

Kevin Acee from the San Diego Union-Tribute reports that
Eric Weddle
's new deal with the Chargers is for
five years and $40 million with $19 million guaranteed
. The Cowboys tried on Weddle, who was the best safety on the market, but there was little chance he was going to leave San Diego. Especially once they offered, as Steelers safety
Ryan Clark
tweeted, "what (Troy) Polamalu and I got combined!"
The Cowboys still need to come up with two starting safeties on a market that just moved dramatically upward. You can bet
Michael Huff
, Abe Elam and all the other available safeties in whom the Cowboys have interest are watching what Weddle got (and the four-year, $27 million deal with $14 million guaranteed that
Quintin Mikell
got from the Rams) and planning to use it as a benchmark. Weddle was the best of the bunch, but those who aren't quite in his class will try to get as close to what he got as possible. Dallas is going to have to spend big if it wants a top safety, and real big if it loses
Gerald Sensabaugh
and decides it needs two.
Now I'm going to go work on a post about how the
DeAngelo Williams
signing in Carolina is going to hurt the Giants' chances of keeping
Ahmad Bradshaw
. It'll be just like this post, but with different names and numbers. So if you don't want to read a whole 'nother post, you can just turn this one into a Mad Libs kind of thing. Enjoy that.
July, 26, 2011
7/26/11
8:00
AM ET
Happy New Year, everybody. It took a few months, but things are finally happening. Starting today, teams can sign drafted and undrafted rookies and make trades. So while it'll be a few days before free agents can officially be signed, some players could be on the move as early as this morning. Specifically, Eagles backup quarterback Kevin Kolb, whose immediate and long-term future were hostages of the lockout,
could soon find out where he's going to be playing in 2011
.
As of 10 a.m. ET today, teams are free to talk trade, which means that all of the Kolb-to-Arizona speculation of the past several months can morph into actual discussion that could lead to an actual deal. Will the Cardinals offer cornerback Dominique Rodgers-Cromartie in exchange for Kolb? If they do, will that be enough to convince the Eagles to send Kolb away? Or do the Eagles deal Kolb for picks and keep themselves in the market for Nnamdi Asomugha or one of the other very good cornerbacks on the looming free-agent market? And where do the Seattle Seahawks fit into all of this? They need a quarterback, and it doesn't sound as if they'll bring back Matt Hasselbeck. Do they jump in here and steal Kolb away from the Cardinals once the doors to the trading season swing open?
Obviously, all indications are that Kolb will go to Arizona. But if neither the Cardinals, the Seahawks nor anyone else offers enough value for the Eagles to justify trading away a game-ready backup quarterback they like a great deal, they could always keep him.
We should have some answers soon. To this and many other questions. For the first time in months, there are plenty of options for the links.
More Eagles
Kevin Callahan says the Eagles
can win the Super Bowl this week
if they make the right moves once free agency opens. He runs down a list of potential moves with which we're all familiar, but I continue to take issue with this Albert Haynesworth stuff. The Redskins do not have to release Haynesworth, even if they're unable to get good value for him in a trade. And the main reason they won't release him is because they don't want the Eagles to get him, reunite him with former Titans defensive line coach Jim Washburn and beat them twice a year. I would be floored, stunned, flummoxed, astounded and befuddled if Haynesworth were an Eagle in 2011.
Joe Banner spoke about
the differences fans will see in training camp this year
-- no two-a-days, no hitting in the early days, etc. Big win for the players there in the negotiations. They wanted stuff that will help them play and live longer.
Dallas Cowboys
Tim MacMahon
runs down some options for the Cowboys at safety
, but Cowboys fans aren't going to like this list. Tim announces before the list begins that he's going to "skip over Michael Huff, Eric Weddle and Quintin Mikell, who might be good fits for the Cowboys but could be expensive." Those guys will be expensive, sure. But if the Cowboys don't come away with this with at least one of them, it's going to be hard to say they did enough to address the safety position.
Keith Brooking tells Matt Mosley
he's not worried about having to learn Rob Ryan's defense
in this compressed, post-lockout training camp time period. Says he and some other defensive players met with Ryan before the lockout and have some idea what it's all about. We'll see. I think that's the biggest issue the Cowboys face, other than, obviously, signing enough players to field that defense.
New York Giants
Kevin Boss says his "
No. 1 priority
" is to remain a Giant, but he also says he's going to enjoy free agency and make sure to find out and consider all options. So yeah. Kind of non-committal there. Which is fine. I think he's going to hear from other teams. Not a big-numbers guy, obviously, but he's well thought of around the league.
Shaun O'Hara tells Zach Berman that he
doesn't see why it'd be necessary
to talk about re-working his contract as long as his injury is healed up and he's ready to play. Folks, this is a contract situation worth watching. The Giants may have some tough choices to make. They'll need to get under the cap. They have quite a few of their own free agents to sign. And they did manage to get by without O'Hara for most of 2010. Not saying he'll be cut, but it's not completely crazy to imagine it. Especially if he doesn't want to talk about re-working his deal.
Washington Redskins
Jason Reid is on the
Redskins-must-dump-Haynesworth
bandwagon. I guess I just don't see the harm in keeping him around. Does anybody really think Haynesworth's mopey presence was the reason the Redskins didn't win last year? As far as I can tell, his issues were his own and didn't bleed into the rest of the team, except insofar as he was unable/unwilling/unavailable to play and help them on the field. He has value. If he gets into a 4-3 defense with a coach with whom he clicks, he can again be a monster player. Mike Shanahan knows this, and that's why I don't think he's just going to set him free on the open market. And why I don't think he should.
I do not believe we can fully rule out
a Redskins pursuit of Asomugha
. My issue with it is that I don't think Asomugha will want to sign in Washington. If he's leaving Oakland, it's not because of dreams of big-money deals. It's because he wants to win a Super Bowl as soon as possible. And free agents aren't going to view Washington as the place where they can do that.
Lots more to come today, including the
first post-lockout NFC East chat at noon ET
. I'm also going to be on "First Take" on ESPN2, talking free agency. So check that out if I haven't posted in a little while and you just can't live without me.
July, 25, 2011
7/25/11
3:25
PM ET
»
NFC
:
East
|
West
|
North
|
South
»
AFC
:
East
|
West
|
North
|
South
»
Unrestricted FAs
A look at the free-agent priorities for each NFC East team:
Dallas Cowboys

1. Re-sign left tackle Doug Free.
He is coming off his first season as starting left tackle, but Free handled the move well and is viewed as the starting left tackle of the Cowboys' future. More importantly, with rookie
Tyron Smith
slated to start at right tackle and probably not yet ready to play on the left side, Free is the Cowboys' left tackle of the present. If he were to go elsewhere, the Cowboys would be scrambling to find a tackle, and it could mess with all of the other plans they need to make and execute before training camp begins. Expect Free to draw lots of interest, and his price tag to be higher than the Cowboys probably were hoping.
2. Fill holes in the secondary.
The plan seems to be to move
Alan Ball
back to cornerback, so while you'll hear the Cowboys connected to free-agent cornerback
Nnamdi Asomugha
, they're more likely to focus on bringing in a safety or two. There's a chance they re-sign their own guy,
Gerald Sensabaugh
, and then go get a free agent such as
Eric Weddle
,
Michael Huff
or
Quintin Mikell
. But if Sensabaugh were to leave, Dallas would be in the difficult position of having to sign two safeties.
3. Find defensive ends.
With
Stephen Bowen
and
Jason Hatcher
set to be free agents, the Cowboys need a couple of starters at defensive end, too. They could bring both guys back, but it's not as if the defensive line was a position of strength for Dallas in 2010, so they'll probably at least look elsewhere. The Packers'
Cullen Jenkins
would be a nice fit, though there will be competition for him from within the division, as you'll see below in the Redskins' section.
Top five free agents
: OT Free, G
Kyle Kosier
, DE Bowen, DE Hatcher, S Sensabaugh
New York Giants

1. Figure out which of their own guys to keep.
With
Ahmad Bradshaw
,
Barry Cofield
,
Mathias Kiwanuka
,
Steve Smith
and
Kevin Boss
all set to potentially go free, the Giants have to prioritize and figure out which guys they're keeping. The top priority is probably going to be Bradshaw, an emerging star at running back, and it appears they'll let Cofield walk while trying to bring back Boss. They think the injury situations with Kiwanuka and Smith will help keep those guys' prices reasonable. But before the Giants hit the market, they'll need to get their own free-agent house in order.
2. Get at least one linebacker.
The Giants have ignored this position over the past couple of years, and they seem to believe
Jonathan Goff
can handle the middle linebacker spot. They'd probably be better off moving him back outside and exploring the middle linebacker market, which includes
Stephen Tulloch
,
Barrett Ruud
and
Paul Posluszny
. But if they're set on keeping Goff in the middle, perhaps someone such as
Manny Lawson
or
Nick Barnett
could be a fit. It's one thing not to prioritize a position, but it's another to ignore it completely, and the Giants have been doing that with linebacker, to their detriment.
3. Some offensive line insurance.
There were lots of injuries along the line in New York last season, and although it didn't kill them, it was a potential sign of things to come. The Giants hope
Will Beatty
will soon be ready to take over at left tackle for a declining
David Diehl
, but they must watch out for the health of
Shaun O'Hara
at center. And if they have to cut
Shawn Andrews
to sign some other guys, they'll need to replace him with a tackle who can provide depth.
Top five free agents
: RB Bradshaw, DE/LB Kiwanuka, TE Boss, DT Cofield, WR Smith
Philadelphia Eagles

1. Settle the Kevin Kolb situation
. If they can get the great deal for him that most believe they can (i.e., a first-round pick plus), the Eagles will deal Kolb and look for a reliable backup quarterback who can play if and when
Michael Vick
gets hurt. If they can't get good value for Kolb, they'll probably keep him to serve as said reliable backup. A trade is most likely, but whatever happens, the Eagles will probably settle this soon after the league year begins.
2. Sign a cornerback.
The starting spot opposite
Asante Samuel
is open, and no one on the current roster appears able to fill it. That's why you've heard, and will continue to hear, the Eagles connected with Asomugha. Philadelphia must rank among his most likely destinations at this point. If they don't get him, they'll look down the list at guys such as
Johnathan Joseph
,
Ike Taylor
and
Antonio Cromartie
. And there's a chance they could get a cornerback for Kolb. But they'll get one somewhere.
3. Re-sign Stewart Bradley.
Sure, they could let Bradley go and play
Jamar Chaney
at middle linebacker. Chaney looked, at least, capable in that spot last season and may be the Eagles' future at the position. But if Bradley leaves, the Eagles' problems will be about more than just the alignment of the linebackers. They'll actually be short on bodies and will need to play the free-agent field to find a replacement. Bradley's had injury problems, but when healthy, he's the Eagles' best linebacker and could be a key cog in whatever new defensive alignment Juan Castillo and Jim Washburn are cooking up.
Top five free agents
: LB Bradley, S Mikell, G
Nick Cole
, RB
Jerome Harrison
, CB
Ellis Hobbs
Washington Redskins

1. Fill out the defensive line.
Whether they add a free-agent nose tackle such as
Aubrayo Franklin
or look at defensive end options like Jenkins, the Redskins must figure who their starting defensive linemen are. They like their linebacking corps, and although they also need a cornerback, they love their safeties with
Oshiomogho Atogwe
in the fold next to
LaRon Landry
. But their good, young outside linebackers will need big, space-eating ends in front of them to open up lanes to the passer. And they'll also need to get some sort of pass rush from the line, whether it's from the nose or the ends.
2. Re-sign Santana Moss.
The Redskins are making noise about pursuing a big-time wideout such as
Santonio Holmes
or
Sidney Rice
. But the reality is that it's going to be tough to convince receivers to sign in Washington while they're not viewed as a contender and the quarterback situation remains so cloudy. Moss likes it in Washington. The Redskins like him. And he's a nice guy to have around to help out young receivers
Anthony Armstrong
and
Leonard Hankerson
-- not to mention inexperienced quarterback
John Beck
.
3. Resolve the Donovan McNabb and Albert Haynesworth situations.
They don't want either player on the team anymore, but the question is how to get rid of them. They might be able to dump McNabb for a late-round draft pick, but if they can't, they'll probably just cut him and let him find his next job on his own. Haynesworth has trade value in a league where many 4-3 teams are looking for interior defensive line help. Don't expect the Redskins to cut Haynesworth, because they don't want to do him any favors and they don't want him free to sign with former Tennessee D-line coach Washburn in Philadelphia. If they can't get value for him, don't be surprised if Haynesworth remains on the team all season and has a hard time getting into games.
Top five free agents
: WR Moss, OT
Jammal Brown
, CB
Carlos Rogers
, LB
Rocky McIntosh
, QB
Rex Grossman
July, 25, 2011
7/25/11
10:04
AM ET
I know you're impatient. It's one of the things I like best about you. Because it's one of the things that keeps you coming back for more.
Free agency is nearly upon us, after months of waiting, and you want to know (among other things) what your team is going to do first. Well, if you have an ESPN Insider subscription, you can check out what the Football Outsiders think. They've done a list of
the first thing each team should do
once free agency opens. And while I can't give it all away (because we want you to buy the Insider access), I can offer a little glimpse into what they had to say about the NFC East teams.

Dallas Cowboys
: "Sign S
Michael Huff
." As we have discussed here
ad nauseum
, the Cowboys will need at least one safety and maybe two, depending on what happens with
Gerald Sensabaugh
. The Outsiders point out that they didn't act in February, when guys like
O.J. Atogwe
were available, and they didn't draft one. So they'll have to hit the market.
Eric Weddle
is the best option, but everyone thinks he'll stay in San Diego. Huff is a fine consolation prize, especially given the fact that he's worked with new defensive coordinator Rob Ryan before and might be able to help other players with the transition to a Ryan-coached defense.

New York Giants
: "Sign LB
James Anderson
." You know where I stand on the Giants and linebackers -- i.e., that they've consistently ignored the position to their detriment over the past couple of years. Anderson is a fine strongside solution and there are many others out there. The trick for the Giants will be how quickly they can get their in-house free-agent situations settled. I might have put "Re-sign RB
Ahmad Bradshaw
" here if I were the Outsiders, and again ... you know how I feel about the Giants and linebackers.

Philadelphia Eagles
: "Sign CB
Nnamdi Asomugha
." On this, the Outsiders and I heartily agree. The drop-off from Asomugha to the second-best cornerback available (
Johnathan Joseph
?
Antonio Cromartie
?
Ike Taylor
?) is significant, and the Eagles, armed with enough money to make it happen, should jump at the opportunity to fill their biggest need with the best player on the market. (Note: "Trade QB
Kevin Kolb
" could have been the answer here, but Brian McIntyre, who wrote this piece, already used "Trade for QB Kevin Kolb" in the
Arizona Cardinals
' blurb, so that was taken care of.)

Washington Redskins
: "Sign DE
Cullen Jenkins
." There was some thought a couple of weeks back about pairing brothers Cullen and
Kris Jenkins
on the offensive line in Washington. Kris has since retired, and nose tackle remains a huge need for the Redskins. But adding a pass-rushing end the caliber of Cullen might help, since it might be easier to find a space-eating nose tackle on this market than a pass-rushing one.
Anyway, those are the Outsiders' thoughts. As always, I welcome yours.
July, 9, 2011
7/09/11
9:56
AM ET
You ask, I answer. It's the weekend mailbag, and there's nothing else quite like it.
Bill Hart from "Eagles area,"
wherever that is, asks: "Where would you rank
Kevin Kolb
in relation to the quarterbacks selected in the first round? I've seen several reports that question his value. Isn't the experience with the Eagles for something?"
Dan Graziano
: No question, Bill. If Kolb had somehow been able to enter this year's draft, he would have gone No. 1 overall, ahead of any of the other quarterbacks that were taken. He has experience playing in and winning NFL games, and that's why teams like Arizona and Seattle are going to be interested enough to trade first-round picks for him. He has greater value to the Eagles as a trade chip than he does as a player, because his value as a trade chip (i.e., the way interested teams value him) is "starting quarterback." But he is not a starting quarterback for the Eagles, because they already have one. So, it appears, he will be traded for something quite valuable.
---
Jon from Atlanta
wants the Cowboys to sign
Nnamdi Asomugha
, but he's wondering, if they could sign
Johnathan Joseph
,
Cullen Jenkins
and
Eric Weddle
(or
Michael Huff
) "for the same price as Asomugha, wouldn't that be a larger upgrade to the Defense as a whole?"
DG
: Well, yeah. But it would also mean that Nnamdi got the largest contract in sports history or that those other three guys all got much smaller deals than expected. The Cowboys are going to have to make some tough choices if the cap concerns are as many expect. I don't think they're going to be able to get top-choice guys at all three of those spots -- safety, corner and defensive end. My guess is they'll prioritize the safety position, though I'm sure Nnamdi will be tempting, as he should be.
---
Chrissy from Patchogue
wanted me to take a question about the Giants' punting situation. Specifically, "What are your thoughts about that adventure
Matt Dodge
called a season last fall? What do you think the future holds here?"
DG
: Well, Chrissy, they like a lot of things about Dodge. He has a very strong leg, and his 2010 numbers reflect that. He is young and, they believe, talented, and they're not about to kick him out of town after a shaky rookie season. I do believe, however, that he'll need to show improvement in some key areas in order to last a full second season. Special teams were a major problem for the Giants last season, and for all the good and encouraging things Dodge did, his mistakes were severe and glaring and a big part of that problem. He suffers in comparison to his predecessor, Ridgewood's own
Jeff Feagles
, who was the master of directional punting and worked with Dodge some last season. But he's got the ability to be very good, and so far they're determined to show a little more patience with him.
---
Adam in Washington, D.C.,
asks: "Haynesworth for Orton- who says no? I agree with staying flexible going into next year's draft, but no Redskins fan in his/her right mind buys
John Beck
or
Rex Grossman
as a league average starting quarterback."
DG
: The Broncos say no. And on that note...
---
Mike S. from Bethany Beach, Del.,
asks the following: "Dan, am I the only one in Redskins nation that has forgotten where
Tom Brady
came from before the 'Tom Brady' we know today emerged? That's why I feel that Beck could be that type of player. Your thoughts?"
DG
: Mike, my thoughts are that, if you're making that comparison, you
have
forgotten where Brady came from. Tom Brady beat out
Drew Henson
to be a two-year starter at the University of Michigan. His last college game was a comeback victory in the Orange Bowl over Alabama in which he threw four touchdown passes. Brady was drafted much lower than he should have been, but that doesn't mean he was some nobody who'd never accomplished anything and then blossomed once he got a shot in the NFL. I think the comparison is imperfect at best, and that the Redskins would be absolutely thrilled if Beck's closest NFL comparison turned out to be somebody like
Jon Kitna
. I think asking for Brady is aiming a little high.
Hope everybody is having a lovely weekend.
July, 7, 2011
7/07/11
9:52
AM ET
We all know how st8prop gets when he doesn't get his questions answered, so I promised this post and here goes. From the mailbag:
St8prop from Atlanta writes
: "I seriously think the Free Agent market time frame will be so short that teams would be required to give players their 'best offer'... I don't see a lot of time for 'leveraging' between teams and players. Of all the Beast free agents, name one player that would benefit from a shorten FA period and one player that would be hurt by it?"
Dan Graziano
: First of all, I think this free-agency period, whenever it starts, is going to be fascinating with some pockets of disastrous. I think the compressed time frame and proximity to training camps will prompt some teams to make bad offers and some players to accept bad offers, simply out of impatience and desperation. The teams and players who do the best will be the ones who keep their heads about them the best, and it's hard to say from here which those will be.
That said, just looking at the situations and taking my best-educated guess, I am going to answer the first part of your question by saying
Ahmad Bradshaw
will be helped by the odd circumstances. The Giants want him back. They need him back. And they need to know he's back before they work on the rest of their offseason plan. If Bradshaw leaves, or if they fear he'll leave, running back becomes the most important position for the Giants to address in free agency. He's the best and most important player they have a chance at losing, and if he were to leave they'd have to replace him with someone of very high quality (and therefore a very high price tag). I believe the Giants would get into the
DeAngelo Williams
bidding if Bradshaw were to leave. I still don't think he will, but I think his value to the team and the fact that he'll need to be an early-priority item on their agenda c0uld help him get a nice deal from the Giants.
To the second part of the question I'm going to say
Quintin Mikell
, because he wants to stay in Philadelphia but the Eagles appear to have made plans to move on without him. Additionally, the Eagles and other teams (such as the Cowboys) where Mikell might fit will be focusing early in the free-agent period on cornerback
Nnamdi Asomugha
. Mikell is likely going to have to remain patient and wait out not only the Asomugha signing but also the top end of the safety market (
Eric Weddle
,
Michael Huff
, etc.) before getting a new deal. And I think the safety market is a buyer's market this year, with lots of nice options and not as many needy teams.
Those are the two guys I thought fit as answers to the question, but as always I welcome your thoughts. As Plaxico's pocket once said, fire away.
June, 23, 2011
6/23/11
3:22
PM ET
Welcome to part five in our very popular (at least here on the NFC East blog) position-by-position look at four-year unrestricted free agency and its possible impact on NFC East teams. (We're really going to have to figure out a catchier name ...)
We'll look now at the safety position. The Redskins managed to address safety pre-lockout by signing O.J. Atogwe. And while the Giants are likely to lose
Deon Grant
, they appear set at the position with
Kenny Phillips
and
Antrel Rolle
and aren't as likely to use three safeties as much this year after taking cornerback
Prince Amukamara
in the first round of the draft. But the other two teams in the division could be looking for safety help, although to different degrees.
NFC East teams in need
[+] Enlarge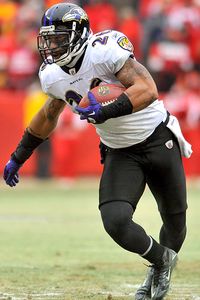 Denny Medley/US PresswireDawan Landry could be high on the wish list for both the Cowboys and the Eagles.
Cowboys
: Even if they do bring back
Gerald Sensabaugh
, they'll need to find a safety to replace
Alan Ball
, who's slated to move back to his backup cornerback role. And if Sensabaugh finds employment elsewhere, Dallas will need to find two safeties on the market. The need at this position could be the biggest factor that prevents the Cowboys from signing star cornerback
Nnamdi Asomugha
. If they got him, they'd have to fix safety on the cheap.
Eagles
: In spite of his popularity among fans and in the locker room, veteran strong safety
Quintin Mikell
appears to be out in Philadelphia. Philly is planning to go with second-year man
Nate Allen
at the free safety spot and could, theoretically, start
Kurt Coleman
at the other. But since neither seems like a sure thing, it's probably a good idea for the Eagles to at least look around for free-agent help.
UPDATE, 3:40 pm
: As our first commenter points out below, rookie Jaiquawn Jarrett should have been mentioned here. I'd add him to the "not a sure thing" group with Coleman and Allen, since I don't think they view him as a starter in 2011. But the presence of Jarrett and Allen along with Coleman could, indeed, lessen the Eagles' desire to commit long-term to a free-agent safety.
Top five potential unrestricted free-agent safeties
1. Eric Weddle
. The total package. Hits hard, tackles, plays the run well and is capable of making the big interception and running it back. The Chargers will make keeping him a priority, and if he hits the open market he's likely in line for a very big contract. Probably too rich for the Eagles' blood, but he'd qualify as a big splash for the Cowboys if they aren't in on Nnamdi.
2. Dawan Landry
. Playing opposite
Ed Reed
in Baltimore, Landry has been overshadowed. But he's improved every year in his coverage ability and has always been strong against the run. The Ravens are likely to let him go. Could be great in Philly or with the Cowboys, who could easily slide Sensabaugh to free safety if Landry came in to play the strong safety spot.
3. Danieal Manning.
He turned down an extension offer from the Bears just before the lockout, and as one of the players who was caught in the restricted free-agent trap imposed by last season's uncapped rules, he's looking for a pay day. Might appeal to the Eagles for his ability to handle kick-return duties as well as start at safety.
4. Michael Huff
. Came up with four sacks, three interceptions and three forced fumbles for the Raiders in 2010. He's going to draw enough interest that the Raiders won't be able to keep him. Multiple reports have indicated he's high on the Cowboys' wish list.
5. Mikell
. There's also been some talk in Dallas of pouncing on Mikell, should the Eagles let him go, as a means of getting over on a division rival. But Mikell, while older than anyone else on this list, could bring a leadership element to Dallas that the team could use as it works to recover from its disappointing 2010 season.
Predictions that mean nothing
: Cowboys sign Huff, Eagles look further down the list (Abe Elam?
Atari Bigby
?
Roman Harper
? There are lots of options.) as they pursue Asomugha for cornerback and address front-seven needs on defense.
June, 8, 2011
6/08/11
4:24
PM ET
Blogging the Boys has a thoughtful analysis of
the Cowboys' safety situation
, which I think might be the most important part of their offseason now that they spent their first-round pick on a tackle. Dallas will continue, justifiably, to figure into the
Nnamdi Asomugha
speculation, and they might well sign him. But safety is a more pressing concern than cornerback, and if they do find themselves in a position to prioritize one over the other, I believe they should and probably will fix safety first.
Dave Halprin believes, per the above-highlighted link, that the best course of action is to move
Alan Ball
back into his backup cornerback role, re-sign
Gerald Sensabaugh
and pursue a free agent safety such as Oakland's
Michael Huff
, Philadelphia's
Quintin Mikell
, Cleveland's
Abram Elam
or San Diego's
Eric Weddle
. The field of available safeties looks fairly crowded, and Dave makes the point that re-signing Sensabaugh would help widen the field of safety targets for the Cowboys because Sensabaugh can play either free or strong safety. Bringing him back would mean they wouldn't have to look specifically for one or the other and could sign (a) the player they like the best (b) at the price they want, leaving funds available for other pursuits such as Nnamdi.
This is vital stuff for the Cowboys if they intend to return to their 2009 levels on defense. They were wretched defensively in 2010 and, without oversimplifying, they need to bring in some people who can make some stops. Sure, they still need to address needs on both lines, but building from the back forward on defense isn't a bad strategy for a team that let people go down the field at will on them for much of last season. As exciting and helpful as Asomugha would be, I don't get the sense that Cowboys fans would be too disappointed if the first thing the team did after the lockout was sign a safety.
March, 14, 2011
3/14/11
12:00
PM ET
By
Matt Williamson, Scouts Inc.
| ESPN.com
Scouts Inc.'s Matt Williamson examines the biggest weakness of each NFC East team and offers some potential solutions.
I would love to see the effects of Dallas' acquiring a free safety with a ton of range and capable of making big plays behind the Cowboys' pass rush. A player like that could make up for some problems at the cornerback position.
[+] Enlarge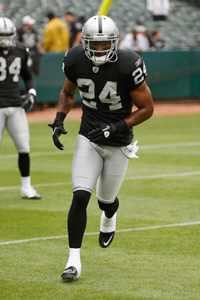 AP Photo/Marcio Jose SanchezMichael Huff could be a good fit in the Cowboys' secondary.
Last year,
Alan Ball
was the starter at free safety. He failed to make an impact but could provide valuable depth.
Gerald Sensabaugh
is up for free agency, and it would be smart to bring him back for stability while trying to upgrade the starting spot opposite him where Ball played.
There isn't much else on the roster to be excited about. Dallas' safeties gave the corners little to no support in 2010. There isn't a safety worth taking with the Cowboys' first-round pick, but Dallas does have the 40th overall selection. At that spot, they could land the top safety in this draft class, UCLA's Rahim Moore. Or maybe they have to move up a handful of spots at a minimal price to get Moore. But Moore really can't be considered a huge difference-maker, especially in the short term.
Dallas is built to win now. Going the veteran route at safety could be the best option. In fact, it shocked me that Dallas wasn't more proactive to land
Oshiomogho Atogwe
, who was quickly scooped up by division rival Washington. But there are other veterans who could make sense to upgrade this area of weakness. The Eagles'
Quintin Mikell
is the best safety on the market. He isn't a true free safety in the mold I described above, but signing him would do damage to a division rival while also very much upgrading the safety position overall. But the fit I like best is Oakland's
Michael Huff
, who came on in a big way last year after the Raiders finally put him more in deep patrol instead of keeping him close to the line of scrimmage. Huff was a safety/cornerback tweener coming out of the University of Texas and could be just want the doctor ordered in Big D.
The other guy who would be a home run and an excellent fit for Dallas is San Diego's
Eric Weddle
. Weddle can do it all. He excels near the line of scrimmage, but I see him as being best off the ball and in deep patrol. Rob Ryan would love the versatility of this Pro Bowl-caliber safety. Weddle is also younger than Huff. Two other less expensive options would be the Jets'
Brodney Pool
and Chicago's
Danieal Manning
. Both would be upgrades.
The Cowboys do have some options, but there are more teams in the league with free safety needs than needs at strong safety. The draft is very light at the position this year, so this pool of free agents could dry up quickly.
Scouts Inc. watches games, breaks down film and studies football from all angles for ESPN.com.
March, 7, 2011
3/07/11
1:13
PM ET
A pair of accomplished safeties found new homes last week without even an invitation to visit Valley Ranch.
Cowboys fans can feel free to panic after
O.J. Atogwe
and
Bob Sanders
went off the market, but it's probably premature. There will be safeties available in free agency capable of filling the glaring void in the Dallas secondary, assuming there is free agency this offseason.
It's tough to blame the Cowboys for not taking a risk on Sanders, whose terrific career has been derailed by injuries. He's been healthy enough to play in only nine games in three seasons since being named the NFL's defensive player of the year.
I don't quite understand the Cowboys' lack of interest in Atogwe for the second consecutive season. He's a safety who is reliable against the run and pass and has a track record of forcing turnovers. However, even if the Cowboys were in pursuit of the soon-to-be 30-year-old, they probably would have been outbid by the Redskins. Danny Snyder, a man known to overpay in the free-agent market, gave Atogwe a five-year, $26 million contract.
If the Cowboys don't sign a safety, they deserve to be ripped for ignoring Atogwe. But that's not the case if they sign any of the following six players:
Michael Huff
,
Quintin Mikell
,
Eric Weddle
,
Danieal Manning
,
Dawan Landry
or
Brodney Pool
.
Just a hunch, but the Cowboys might have their hopes set on Huff, an Irving Nimitz and Texas product who has started to live up to his potential as a top-10 pick after a few disappointing seasons at the beginning of his career. Rob Ryan was the Raiders' defensive coordinator when they drafted Huff seventh overall in 2006.
Huff, 28, is an elite coverage safety with a knack for blitzing. He'd be a tremendous upgrade over
Alan Ball
.
Perhaps Huff could be paired with
Gerald Sensabaugh
, although the Cowboys aren't going to give the strong safety the lucrative long-term deal he wants in free agency. Maybe the Cowboys find their second starting safety in the draft.
Anybody who watched the Cowboys play last season knows that improving at safety ranks atop the offseason priorities. The fact that they were spectators while a couple of big-name safeties changed addresses shouldn't prevent them from addressing the problem.