NFC North:

2013 NFL season predictions NFC
August, 28, 2013
8/28/13
10:15
AM ET
Two years ago, the
Detroit Lions
won half of their 10 games by one score. In 2012, they lost nine such games.

So we are left to decide: Were the Lions lucky in 2011? Or unlucky in 2012? I think the answer lies somewhere in between, and that's why I'm guessing they'll be slightly better than average in 2013.
There's a lot to like about this Lions team, and not just because they have paired
Reggie Bush
with
Calvin Johnson
to form a unique bracket of elite skill-position players. They have remade their defensive line, added new depth and experience to their secondary and overhauled their special teams in what appears to have been a productive way.
The preseason, however, has revealed a few pocks that haven't healed. The second-best option in the passing game, after Johnson, appears to be Bush. The frequent rotation at right guard and right tackle suggests a level of indecision, and eight personal fouls through three games (including unnecessary roughness, roughing the passer, taunting and unsportsmanlike conduct) are a reminder that individual discipline remains an issue.
The Lions have enough talent to make a playoff run, but we should expect them to get in their own way a few times over the next four months.
Predicted finish in NFC North:
third
August, 28, 2013
8/28/13
10:15
AM ET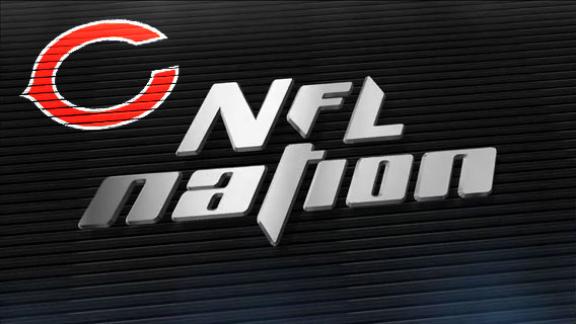 The initial prediction when the schedule came out was 8-8. Although this team is so much better than that in terms of talent, the direction it's taking under new head coach Marc Trestman, not to mention all the work done by general manager Phil Emery, ultimately this will all come down to quarterback
Jay Cutler
. Cutler possesses elite arm talent and superior intelligence. Emery, meanwhile, took care of his end by bolstering protection, adding a weapon in tight end
Martellus Bennett
and hiring an offensive-minded coach in Trestman, who has a track record as somewhat of a quarterback whisperer.

The problem here is twofold in that (1) despite what's said publicly, the defense is not yet sold on Trestman, and (2) Cutler, who is playing in his fourth offense in five seasons with the Bears, is leading a club facing a brutal schedule featuring five 2012 playoff teams. What's more is the right side of the offensive line is expected to feature a pair of rookies who will inevitably experience growing pains. How will Cutler manage those? How will Cutler handle two explosive personalities, like his own, in
Brandon Marshall
and new tight end Bennett when things aren't going well?
Predicted finish in NFC North:
Second
August, 28, 2013
8/28/13
10:15
AM ET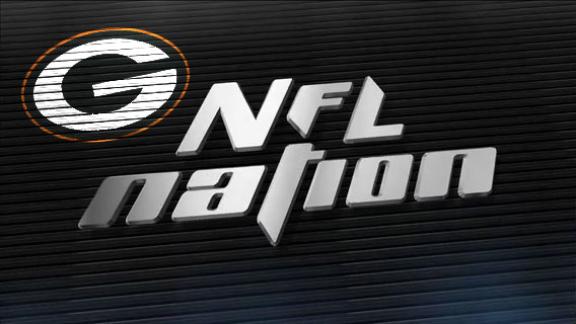 After missing the playoffs in
Aaron Rodgers
' first season as the starting quarterback, the
Green Bay Packers
have made it four straight years. They have won the NFC North each of the past two seasons. Armed with a five-year, $110 million contract extension, there's no reason to think Rodgers won't continue to be one of the NFL's top quarterbacks.

Tight end
Jermichael Finley
looks poised for a breakout season. He has been Rodgers' favorite target this summer. The running game also should be improved thanks to rookie second-round draft pick
Eddie Lacy
.
However, questions remain about the defense, which allowed 579 yards in the Packers' blowout loss at San Francisco in last season's NFC divisional playoff game. Unless the defense shows significant improvement, and at this point there is no sure sign of that, then an early exit from the playoffs seems possible. An 11-5 record should be good enough for another division title -- the third in three years. This team has the makings of one that can win a playoff game or two but lacks what it will take to get all the way to Super Bowl XLVIII. A third straight loss in the divisional round would not be surprising.
Predicted finish in NFC North:
first
August, 28, 2013
8/28/13
10:15
AM ET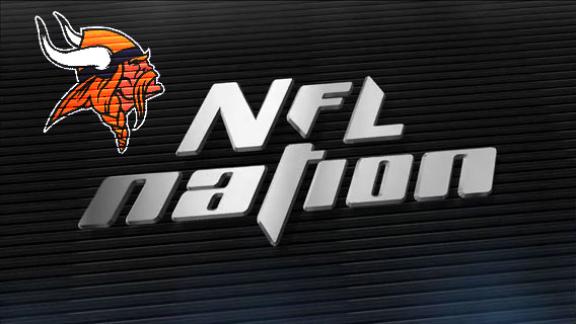 The Vikings' run to a 10-6 record and a wild-card spot in 2012 was one of the most surprising stories of last season. It also was, in many ways, a charmed run.

Aside from
Percy Harvin
, the Vikings lost remarkably few starters to injury. Five of their first eight games were at home, allowing a young team to get comfortable early. And
Adrian Peterson
's 2,097-yard MVP performance helped the Vikings overcome the league's second-worst passing attack.
Things don't line up so favorably in 2013. The Vikings start the season with tough road contests against division foes Detroit and Chicago -- plus a trip to London for a "home game" against the Steelers -- and begin an eight-week stretch in late October against teams that finished no worse than 8-8 last season. No running back has come close to 2,000 yards in back-to-back seasons, and even if Peterson can buck that trend, the Vikings will need more from
Christian Ponder
and a retooled receiving corps than they got last season. They are also counting on four cornerbacks with a combined 70 NFL games under their belts after parting with
Antoine Winfield
.
It's possible the Vikings will improve as young players like
Harrison Smith
and
Cordarrelle Patterson
develop, but it's hard to imagine the team being so fortunate two years in a row. In a tough division, the Vikings might be in line for a step back.
Predicted finish in NFC North:
second

NFC NORTH SCOREBOARD
Friday, 8/22
Saturday, 8/23