NFC North:

Arizona Cardinals
August, 9, 2013
Aug 9
11:59
PM ET

GREEN BAY, Wis. – Not much went right for the
Green Bay Packers
in their 17-0 loss to the
Arizona Cardinals
in the preseason opener.
Here's a rundown of the night:
December, 23, 2012
12/23/12
7:40
PM ET
GLENDALE, Ariz. -- The
Chicago Bears
exorcised discussions of doom-and-gloom for at least another week Sunday by destroying the
Arizona Cardinals
28-13
on the strength of a pair of defensive touchdowns from
Zack Bowman
and
Charles Tillman
to snap a three-game slide, while keeping alive flimsy playoff hopes.
Quarterback
Jay Cutler
tossed a touchdown pass to
Brandon Marshall
in the second quarter, and running back
Matt Forte
rushed for his fourth TD of the season, in addition to averaging 7.3 yards per carry.


But it wasn't all smooth. The club lost Forte (ankle) and safety
Chris Conte
(hamstring) in the third quarter with injuries. The team didn't immediately disclose the severity of the injuries, and it's unknown whether they'll affect the availability of Forte and Conte for the Dec. 30 season finale at Detroit.
Still looking to snag one of the remaining playoff seeds, the Bears need their full arsenal of weaponry on hand next week against a Lions team that will look to play the spoiler role.
Let's take a closer look:
What it means:
The Bears remain in contention for a spot in the playoffs, but the
Minnesota Vikings
made the road difficult by defeating the
Houston Texans
23-6. With the
New York Giants
losing to the
Baltimore Ravens
33-14, the Bears get into the playoffs next week if they defeat the Lions and the Vikings fall at Green Bay.
The only other way Bears can advance to the postseason is if the
Seattle Seahawks
fall Sunday night to the
San Francisco 49ers
, and then lose again in their season finale on Dec. 30 against the
St. Louis Rams
.
Scoring D:
Bowman's recovery of a
Beanie Wells
in the end zone gave Chicago its eighth touchdown of the season, and Tillman tacked on No. 9 when he picked off a
Ryan Lindley
pass intended for
Andre Roberts
and skipped in for a 10-yard TD that made the score 28-10 after
Olindo Mare
's extra point.
Tillman's INT return helped the Bears tie the record for interception touchdowns set in 1998 by the Seattle Seahawks (9). In all, the Bears have scored nine touchdowns on defense this season and the club is one shy of the 10 total return TDs generated by the '98 Seahawks (eight INT return scores, two fumble recovery return TDs).
The nine TDs surpasses the team record set in 1992 (three interception return TDs and four fumble returns).
The Bears now own a 21-2 record in games they scored a TD on defense, including 6-0 under those circumstances this season. The defense now has 40 takeaways on the season.
Peppers performs:
Julius Peppers
generated three sacks in a game for the first time since 2010 on Sunday by dropping Lindley twice and
Brian Hoyer
once in Sunday's victory. Peppers contributed 1.5 sacks against the
Carolina Panthers
on Oct. 28, but finished with two more sacks in a game just once all season.
The performance by Peppers on Sunday marked just the third time since 2008 the veteran finished a game with three sacks.
Peppers sacked Hoyer for a 6-yard loss in the fourth quarter, and swatted the ball loose before the quarterback recovered at the Chicago 40 to set up an Arizona punt.
Closing in on 1,000:
Forte delayed reaching 1,000 yards rushing for the third time in his career when he suffered a third-quarter right ankle injury. He needs just 9 yards Sunday at Detroit to accomplish the milestone. Forte rushed for 88 yards in a little more than two quarters of action against the Cardinals, and averaged 7.3 yards on 12 attempts.
Forte last reached 1,000 yards rushing in 2010, and fell 3 yards short in 2011 when he reached 997 yard before suffering a knee injury that knocked him out of the final four games.
Not named Marshall:
Yes, Cutler completed a few balls to receivers not named Marshall against the Cardinals. Coming off a loss to the Packers in which he didn't complete a pass to any other receiver outside of Marshall, Cutler made connections with rookie
Alshon Jeffery
and
Earl Bennett
. The quarterback also completed passes to tight end
Kellen Davis
, Forte and
Armando Allen
.
What's next:
Given the team's mounting injuries, the Bears likely will take off Monday and Tuesday before returning to the practice field Wednesday to start preparing for Sunday's season finale against the Lions.
January, 10, 2010
1/10/10
8:07
PM ET
GLENDALE, Ariz. -- Green Bay's season is over, but not before one of the most entertaining wild-card playoff games in recent memory.


Trailing 31-10 early in the third quarter, the Packers roared back to force an old-time shootout at University of Phoenix Stadium. Over the final 26 minutes of regulation, the Packers scored 35 points, ran up 364 offensive yards and had the game tied at 45 with less than two minutes remaining.
But ultimately, the Packers lost for the same reason they fell behind in the first place: a turnover. Arizona linebacker
Karlos Dansby
returned an
Aaron Rodgers
fumble 17 yards for the wining score in overtime.
The Packers committed the fewest turnovers in the NFL this season (16), but they had two in the first five minutes of this game to fall behind 14-0. Needless to say, those turnovers made the difference in this game.
Rodgers threw for a Packers playoff record 422 yards but was sacked five times in addition to a pair of turnovers.
Much more in a few hours.
January, 7, 2010
1/07/10
10:20
PM ET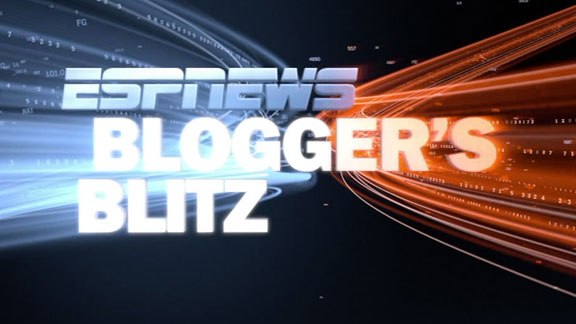 Kevin Seifert examines the wild-card matchup between the Packers and Cardinals, and also checks in with the Vikings.
August, 18, 2009
8/18/09
12:40
PM ET
Posted by ESPN.com's Kevin Seifert
Cross-referencing Minnesota's 2009 schedule with Brett Favre's career performance produces this bit of projection: Favre will lead the Vikings to at least 11 victories this season.
Favre has a 70.2 career winning percentage against the Vikings' 16 opponents this season, including a combined 45-19 record against NFC North rivals Chicago and Detroit. That represents a notable uptick from Favre's overall 62.8 career winning percentage against all NFL teams, and gives the Vikings a little more reason to believe he will be the final piece in the puzzle of developing a Super Bowl contender.
| | |
| --- | --- |
| | |
| | Joe Robbins/Getty Images |
| | The Vikings hope Brett Favre is the final piece to making a deep playoff run. |
Favre might be past the days of routinely racking up 300-yard games. But the Vikings want him to win games, not put up gaudy stats in their run-first offense. So while we have the time, let's look at the Vikings' schedule through our patented FavreLens:
Sept. 13 at Cleveland
Favre record: 2-2
Comment: Favre played for Browns coach Eric Mangini last season in New York. Who will have more insight into the other's tendencies?
Sept. 20 at Detroit
Favre record: 23-9
Comment: Favre has lost to the Lions only three times this decade. That's right, he's 13-3 against them since the start of the 2000 season.
Sept. 27 vs. San Francisco
Favre record: 7-1 (Corrected from an earlier version.)

Comment: This doesn't include a 4-1 postseason record against the 49ers. For you non-math majors, that's 11 wins in 13 starts.
Oct. 5 vs. Green Bay (Mon.)
Favre record: 0-0
Comment: The big question in both matchups with the Packers this season: Even at 40, can Favre keep his emotions in check and play the kind of efficient game the Vikings need from him?
Oct. 11 at St. Louis
Favre record: 8-3
Comment: New Rams coach Steve Spagnuolo loves to blitz. That's why you sign a veteran quarterback: to handle pressure calmly. Favre has taken risks in his career, but he doesn't often panic.
Oct. 18 vs. Baltimore
Favre record: 2-1
Comment: This figures to be a physical, grind-it-out game -- and just the kind of game in which having Favre could give the Vikings an extra dimension. The Ravens' defense will be taking a risk if it focuses solely on tailback Adrian Peterson.
Oct. 25 at Pittsburgh
Favre record: 2-2
Comment: See Ravens entry. The threat of Favre's downfield accuracy will limit the Steelers' ability to stack the line of scrimmage. Tight end Visanthe Shiancoe could put up big numbers in this kind of game.
Nov. 1 at Green Bay
Favre record: 0-0
Comment: What a scene this will be, on multiple levels. You wonder if the ensuing emotion from the Packers and their fans won't ultimately trump the surge Favre will feel.
Nov. 15 vs. Detroit
Favre record: 23-9
Comment: You remember that Favre is 13-3 against the Lions this decade? He has NEVER lost a home game to them. And, while we're at it: The Lions haven't won at the Metrodome since 1997.
Nov. 22 vs. Seattle

Favre record: 3-3
Comment: This is how long Favre has been around: His first understudy, Seahawks quarterback Matt Hasselbeck, will have turned 34 when this game is played.
Nov. 29 vs. Chicago
Favre record: 22-10
Comment: The first of two matchups between rivals who took different paths to upgrading their quarterback positions. The late nature of this game begs the question: How full will Favre's tank be at this point?
Dec. 6 at Arizona
Favre record: 4-1
Comment: For once, Kurt Warner won't be the oldest quarterback on the field. This could be a final matchup between two of this era's best quarterbacks.
Dec. 13 vs. Cincinnati

Favre record: 3-1
Comment: Bengals quarterback Carson Palmer was drafted in 2003 -- right about the time Favre started planning his retirement.
Dec. 20 at Carolina
Favre record: 6-3
Comment: The first of two late-season, outdoor night games that don't bode well for a quarterback who hasn't played well in cold weather for several years.
Dec. 28 at Chicago (Mon.)
Favre record: 22-10
Comment: Only God knows how cold it will be for a late-December "Monday Night Football" game at Soldier Field. Regardless of the stakes, Favre can't be looking forward to this one.
Jan. 3 vs. New York Giants
Favre record: 4-2
Comment: Another tough opponent, but at least this game will be indoors if the Vikings need it to secure a playoff spot.
July, 3, 2009
7/03/09
8:01
AM ET
April, 24, 2009
4/24/09
3:58
PM ET
Posted by ESPN.com's Kevin Seifert
If Arizona really is willing to accept a second-round pick as the primary return for receiver Anquan Boldin, as reported by ESPN's Sal Paolantonio, then I would think at least two NFC North teams should jump in to the bidding.
| | |
| --- | --- |
| | |
| | NFL.com Video |
| | Check out the top highlights of Cardinals WR Anquan Boldin from 2008. |
As it stands now, we have Minnesota and Chicago scouring the draft for receivers. If you're the Vikings, do you want the proven commodity of Anquan Boldin or the risk of a Percy Harvin or Darrius Heyward-Bey? If it's possible to get Boldin for a lower draft pick than you would have to use for Harvin or Heyward-Bey in the draft, why not?
The same should go for the Bears, who otherwise would have to sift through the second tier of receivers with the No. 49 overall pick. I don't think the 49th pick by itself is going to be enough to get a deal done, but at least the Bears are now in the ballpark. When the asking price was reportedly a first- and a third-round pick, they had no shot.
Boldin is 28 years old and has six years of NFL mileage on him. If everyone has an average-length career, Boldin will retire before Harvin, Heyward-Bey and any other rookie receiver who establishes himself out of this draft. But the risk factor is high among drafted receivers. Boldin is pretty much a sure thing.
UPDATE (5:40 p.m. ET): Arizona general manager Rod Graves told the team's Web site that the chance Boldin will remain with the Cardinals are "pretty high." The Cardinals have received only one offer for Boldin, Graves said, and they did not seriously consider it.
March, 1, 2009
3/01/09
2:58
PM ET
Posted by Matt Williamson of Scouts Inc.
The Detroit Lions' signing of Bryant Johnson makes a lot of sense for this organization. Despite their many needs, it behooved them to add yet another promising wideout during the offseason. Everyone knows about Calvin Johnson. He is amazing and will demand a ton of attention from defenses. Even double covered, Johnson will be the Lions' 2009 quarterback's (whomever that might be) best friend.
That's why the Lions needed more firepower. Bryant Johnson is not a dynamic game-changing player, but he is a former first-round selection with an impressive combination of size and speed. He's at a critical point of his career. He also proved that he is capable of being quite productive when he is teamed with super talented teammates, as he was during his time with the Arizona Cardinals next to Anquan Boldin and Larry Fitzgerald.
Neither veteran Daunte Culpepper nor University of Georgia prospect Matthew Stafford -- who is a very strong possibility to be Detroit's first-round selection -- is known for his pinpoint accuracy. Having big receivers with large catching radiuses is going to be very important to the Lions' quarterback, as it increases the size of the target to hit. No one in the league is a better example of this than Calvin Johnson, but Johnson brings much of this to the table as well. This signing makes a lot of sense for the lowly Lions. Don't be surprised if Johnson goes on to have a pretty respectable season with his new team.
February, 2, 2009
2/02/09
6:30
PM ET
Posted by ESPN.com's Kevin Seifert
Upon pondering last week's Have at It question, there wasn't much doubt from our Black and Blue readership: Detroit coach Jim Schwartz has a more difficult task ahead of him than Ken Whisenhunt did, who took a similarly cursed franchise to the Super Bowl in his second season as Arizona's coach.
Most of you agreed with Napaguy, who wrote the Lions' personnel pales in comparison with what Whisenhunt inherited in Arizona:
It is obviously a worse situation in Detroit. They have little to no talent. The whiz kid really only brought attitude and heart to the team. I mean most of the major pieces were there when he arrived (Fitz, Boldin, Warner, Dockett, Dansby, Wilson, Levi Brown, etc.) that's all Whisenhunt had to do was get these guys in gear, which a former NF North coach couldn't do. I mean basically these are Denny Green's players and Whisenhunt's taken to the next level. Schwartz has no talent besides Calvin Johnson and that's not fair for him, unless the gm helps him greatly he will be gone in 3 years.
Schwartz does have a few advantages, wrote Nyimpartial:
Arizona was the better situation, but only from a roster point of view. Arizona, like Detroit now, still had the losing culture, but unlike Detroit, it also had a much weaker (less established) fan base and ownership hadn't shown commitment. (Not that the Ford family has done better, but at least they've demonstrated loyalty to the staff.) Because of the roster potential, you know that Arizona had high expectations (and likely a shorter time to be successful). Right now, expectations for the Lions can't get any lower, so anything the team does next season will be considered a success.
Booneshinn is a bit more optimistic about the Lions' existing personnel:
I think that [Whisenhunt] inherited a better situation...but I don't believe that Schwartz has inherited a terrible situation. The Lions were not an 0-16 team this season (probably more like 4-12). They have a decent caretaker at QB (Orlovsky, not mentioned above) to mind the store while they upgrade other key areas with a load of high draft picks. Schwartz has made great hires and is rid of Matt Millen and his awful "gut" feelings regarding draft picks. The Lions won't be in the SB in two years...but they'll be in the playoffs within three.
My take? I don't think you can make a comparison between the talent Whisenhunt inherited and the roster Schwartz is currently evaluating. The Cardinals were a much more attractive job from that standpoint. But I also don't think you can underestimate the uphill battle Whisenhunt faced to create a positive atmosphere in a city that really didn't care about the Cardinals until very recently.
Say what you want about sports in Detroit, but the Lions have a large and dedicated fan base that is itching for the team to get on track. It should make a difference to players and coaches that they have loyal backers.
Loyalty and support, however, can't make up for years of poor drafting and ill-advised free agent decisions. Schwartz is entering on the bottom floor. Whisenhunt jumped in on mid-ascent.
February, 2, 2009
2/02/09
6:59
AM ET
Posted by ESPN.com's Kevin Seifert
Welcome to the real start to the offseason: The day after Super Bowl. We still have the Pro Bowl next weekend, but that one doesn't count in the standings.
For me, the lesson of Super Bowl XLIII for NFC North teams remains the same: It doesn't matter how well you perform (or don't) in the regular season. Just play well enough to get to the tournament. If your top players do their best once the playoffs begin, anything can happen.
That happened for the New York Giants last year. And it was nearly the case this year for the Arizona Cardinals, who lost 27-23 to Pittsburgh. After watching the game, it seemed clear that the Cardinals were 35 seconds away from beating a better team and walking away with the Super Bowl trophy.
You have to be talented and well-coached to do what the Giants did and what the Cardinals nearly did. But you don't have to be perfect. That's a comforting thought if you wear Black and Blue.
Now let's hit a few stories around the division on the first Monday of February:
Totally agree with Brad Biggs of the Chicago Sun-Times: Sunday night's game reinforced what game-breaking receivers can do for a team. Pittsburgh's Santonio Holmes and Arizona's Larry Fitzgerald both did for their teams what none of the current Bears receivers could.
Here's the story from the St. Petersburg Times of a 71-year-old Bears fan who scored a random, free ticket to the Super Bowl.
Minnesota center Matt Birk lost out on the Walter Payton Man of the Year award to Arizona quarterback Kurt Warner.
Tom Powers of the St. Paul Pioneer Press bangs the Brett Favre drum for the Vikings. Powers: "This is Minnesota's chance. The Vikings have a good core, but they could have just one real shot at a title before they have to start replacing some of the pieces that are wearing out."
From Elias Sports Bureau: Pittsburgh linebacker LaMarr Woodley tied an NFL record with eight sacks in the postseason, matching the mark set in 1985 by Chicago defensive end Richard Dent and Baltimore defensive end Michael McCrary in 2000.

January, 30, 2009
1/30/09
12:30
PM ET
Posted by ESPN.com's Kevin Seifert
The new coach stepped to the podium, gave an opening statement and asked for questions.
Paraphrasing the first line of inquiries:
Why would you want this job?
The answer:
"I can't speak of the past. I'm here right now; I'm not here to exorcise any ghosts and those kinds of things. I said on Monday that my dad would be very disappointed if I backed away from a challenge. That's in our blood. ... There's no better feeling in football than turning a situation around. That's what drives me here."
Ok, pop quiz: Who was the coach? Detroit's Jim Schwartz? Or Arizona's Ken Whisenhunt?
Perhaps a better question is this: Does it matter?
Like Whisenhunt, Schwartz has taken one of the most historically difficult jobs in the NFL: Coaching a woebegone franchise that literally hasn't experienced significant success in generations. Whisenhunt, however, has indirectly given Lions fans hope by leading the Cardinals to the Super Bowl in his second season.
The Cardinals didn't exactly dominate the regular season, winning a weak NFC West with a 9-7 record. But their postseason march to Super Bowl XLIII is nothing short of remarkable considering some 60 years of organizational failure.
The Lions' history is similar. So I'd be interested in hearing who you think had a more difficult job facing him when he took over: Whisenhunt or Schwartz? Let me know in the comments section below or hit the mailbag. I've included some key facts and figures below to spur your thoughts. We'll reconvene on the topic next week. Have at it.

Oh, and the quote above? It was Schwartz.
Tale of the Tape: Arizona vs. Detroit
Category
Arizona
Detroit
Record previous season
5-11
0-16
Eight year record
41-87
31-97
Playoff success
One victory since 1947
One victory since 1957
Best inherited player
Larry Fitzgerald
Calvin Johnson
Inherited QBs
Kurt Warner and Matt Leinart
Daunte Culpepper and Drew Stanton
Home field advantage
Arizona selling out new stadium
Ford Field blacked out four times
First draft

Three picks in the top 69, including No. 5

Four picks in the top 65, including No. 1
January, 28, 2009
1/28/09
3:00
PM ET
Posted by ESPN.com's Kevin Seifert
The Arizona Cardinals suffered through eight consecutive losing seasons from 1999-2006. They managed an 8-8 record last season, improved one game in 2008 and will play for the NFL championship Sunday in Super Bowl XLIII.
That journey should provide a series of lessons for all NFL teams, not the least of which are our four Black and Blues. What can Minnesota, Chicago, Green Bay and Detroit learn from the Cardinals? Let's take a look:
Vikings: The value of a veteran quarterback. Yes, Kurt Warner is a former MVP and certainly not your average free agent quarterback. But that's exactly how the Cardinals acquired him, signing him off the free agent scrap heap in 2005. Warner hasn't had a perfect season, and ironically he played one of his worst games Dec. 14 against the Vikings. But it's difficult to overstate his value in setting a calm but highly focused tone for the playoff run. His 5-for-5 performance in the winning drive of the NFC Championship Game is exactly why most coaches prefer an experienced hand with the game on the line.
Bears: Receivers can make a difference. It's hard to imagine where the Cardinals would be without the receiving trio of Larry Fitzgerald, Anquan Boldin and Steve Breaston. Fitzgerald has been the primary postseason target, but Boldin and Breaston did their share to help Arizona clinch the NFC West. My colleague Mike Sando has documented the Cardinals' increased reliance on the running game, but I would argue the running game benefits from the attention drawn by Fitzgerald and friends. Chicago general manager Jerry Angelo clearly doesn't believe in high-priced receivers, but the Cardinals are proving their value in 2009.
Packers: Sometimes it's preferable to keep opponents guessing about your defensive front. The Cardinals use a 4-3 base, but occasionally defensive coordinator Clancy Pendergast will mix in a 3-4 look based on personnel. It's a twist that coach Ken Whisenhunt brought from Pittsburgh and one that poses a significant gameplanning problem for opposing offenses. The Packers plan to use a 3-4 in 2009, but new coordinator Dom Capers -- another coach with Pittsburgh roots -- could keep the 4-3 in storage for the right occasions.
Lions: Even the most cursed history eventually turns around. In the 60 years after winning the NFL Championship in 1947, the Cardinals franchise won exactly one playoff game before this season. The Lions ended the 50-year curse of Bobby Layne with an historic 0-16 season, meaning there is nowhere to go but up. If the Cardinals can overcome decades of bad karma, so can the Lions.
December, 14, 2008
12/14/08
10:28
PM ET
| | |
| --- | --- |
| | |
| | Chris Morrison/US Presswire |
| | Minnesota quarterback Tarvaris Jackson played like the MVP candidate Sunday instead of Arizona's Kurt Warner in the Vikings' 35-14 win over the Cardinals. |
Posted by ESPN.com's Kevin Seifert
GLENDALE, Ariz. -- I walked out of Minnesota's locker room Sunday with one overwhelming thought: The Vikings are thinking big.
Yes, there were the requisite rounds of "one week at a time" quotes and most everyone pointed out they have yet to clinch a playoff spot, let alone the NFC North title. But after dismantling Arizona by three touchdowns in a 35-14 victory, at least one player was looking deep down the line.
"Let me ask you a question," the player said after a group interview dissipated. "What do we have to do to get the second seed?"
For a moment, I was totally vacant. (OK, perhaps that's my default position. But anyway....)
This franchise has made two playoff appearances during this decade and hasn't won a division title since 2000. And yet this year's collection of highly-paid veterans isn't going to be happy with a simple playoff appearance. They expect to make a postseason run as well. And after such a convincing victory over the NFC West champions, some Minnesota players are mentally calculating the odds of a best-case scenario for their season.
"As a whole, this is the best we've played," receiver Bobby Wade said. "This sets a standard for us. Coach [Brad Childress] is going to hold us to this high standard, and he should. There were mistakes that we made and nothing is ever perfect. But all in all, it's really exciting to win in the fashion that we did."
Indeed, the Vikings jumped to their biggest halftime lead in five seasons, a 28-0 advantage that could have been larger were it not for a red-zone fumble by tailback Chester Taylor. They made big plays -- including an 82-yard punt return from Bernard Berrian and two touchdown passes of more than 40 yards from Tarvaris Jackson -- and harassed Arizona quarterback Kurt Warner into an uncharacteristically hesitant performance.
The Vikings have now won four games in a row, the best active streak in the NFC, and overall they have victories in nine of their past 12 games. And since you asked, yes, they left the locker room Sunday knowing they could overtake Carolina for the No. 2 playoff seed in the conference if a series of outcomes fall in their favor. (More on those scenarios later this week, including one that would allow them to beat out the N.Y. Giants for the No. 2 seed should Carolina jump to No. 1.)
More immediately, however, the Vikings can clinch the NFC North as early as Sunday with a home victory over Atlanta. Even if the Falcons win that game, the Vikings would clinch with a Bears loss Monday night against Green Bay.
"We've got some good momentum," defensive end Jared Allen said. "Winning four straight, you like that. Obviously the goal right now is to get into the tournament. I'll say we're peaking at the right time when we get into the tournament and then deep into it in January and February. We've got a goal, and we're in a position where if we win, we'll meet those goals. We don't have to worry about any of this happening or that happening. We're in control."