December, 31, 2013
12/31/13
3:25
PM ET
MINNEAPOLIS -- For the third time in eight years, the
Minnesota Vikings
are looking for a head coach, and unlike the processes that landed Brad Childress and Leslie Frazier in the job, this year's search could be a long one.
General manager Rick Spielman said on Monday he's looked at 13 categories where head coaches come from, and after all that research, he found that no one category was more likely to produce a successful head coach than another. That means the Vikings haven't found a shortcut in searching for their next coach, and it's also indicative of Spielman's rather deliberate style of doing things.
"That's why we have to do this extensive process, and we have to go out and find the right head coach we think is going to lead us into the future," Spielman said. "We will interview extensively. Talking to ownership, we will be very busy. I just told them, don't plan on any stadium meetings for the next two weeks."
Spielman said he hopes to have a coach in place by the Senior Bowl later this month. Here are some of the candidates that could make sense for the Vikings:
Darrell Bevell, Seattle offensive coordinator:
One of this year's hottest coaching candidates, Bevell is also plenty familiar with the Vikings; he was the team's offensive coordinator from 2006-10, and has already coached
Adrian Peterson
,
Phil Loadholt
and
John Sullivan
. It remains to be seen how Bevell would feel about coming back to a team -- and replacing a coach in Frazier -- that let him go after the 2010 season, but one benefit for Bevell would be familiarity with some of the Vikings' personnel. He'd also have a running back in Peterson who could be the same focal point of Bevell's scheme that
Marshawn Lynch
is in Seattle.
Bevell is reportedly set to interview with Washington, as well, so the Vikings would have competition for him, but his familiarity with the team and his success in Seattle make him an intriguing option.
[+] Enlarge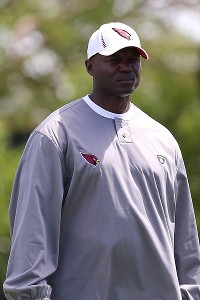 Christian Petersen/Getty ImagesArizona defensive coordinator Todd Bowles is one of many names the Vikings could have on their list of potential head coach candidates.
Todd Bowles, Arizona defensive coordinator:
According to ESPN NFL insider Adam Schefter, the Vikings have asked for permission to talk to Bowles, who has built one of the NFL's best defenses in Arizona and served as an interim head coach in Miami for the final three games of the 2011 season. Bowles has also received interest from Cleveland, and might be able to pick between several openings if he decides to leave the Cardinals. Under Bowles, Arizona allowed the seventh-fewest points and the sixth-fewest yards in the NFL this season. His background -- a Super Bowl-winning safety for the
Washington Redskins
in the 1980s, a longtime position coach and a defensive coordinator -- might skew a little too similar to Frazier's, and if the Vikings hired someone like Bowles, they'd also have to land an impressive offensive coordinator. But the Vikings' defense needs work, too, and Bowles could get a look.
James Franklin, Vanderbilt head coach:
Franklin, who was a wide receivers coach with Bevell in Green Bay in 2005, also coached
Josh Freeman
at Kansas State before moving on to Maryland and becoming the head coach at Vanderbilt, where he led the Commodores to their third nine-win season in school history in 2012. Franklin did a minority coaching internship with the Vikings in 2008, where he again worked with Bevell, and has received interest from the Vikings, according to Schefter. He's a former college quarterback who's worked with receivers, run offenses and could bring some life to the Vikings' passing game, and though he could get a look from Penn State if the Texans wind up hiring Bill O'Brien, the Vikings appear to be one of his early suitors in the NFL.
Adam Gase, Denver offensive coordinator:
Gase directed the Broncos' record-breaking offense and is getting attention for NFL jobs at just 35 years old, though he's already told teams he won't interview for jobs until after the Broncos' season is over. The major caveat with Gase, as it is for any coordinator working with
Peyton Manning
, is that the quarterback's ability to direct the offense at the line of scrimmage obviously wouldn't translate to another team. But before Manning came to town, Gase did build an offense around
Tim Tebow
that helped the Broncos get to the second round of the playoffs. If the Vikings can wait out what could be a long playoff run in Denver, Gase could be worth an interview.
Jay Gruden, Cincinnati offensive coordinator:
He might be the hottest candidate of the year, for his work with
Andy Dalton
and his leadership of the sixth-highest scoring offense in football. Gruden can't interview until next week, with the Bengals in the playoffs this week, but after he got interviews for the Chargers' and Eagles' coaching jobs last year, his name figures to make the rounds again this year. Gruden, the younger brother of Super Bowl winning coach and ESPN "Monday Night Football" analyst Jon Gruden, might get the Vikings' attention solely because of his quarterback pedigree; he won four Arena League titles as a quarterback and has had far more success with Dalton than the Vikings have had with
Christian Ponder
after taking him in front of Dalton in 2011.
Greg Roman, San Francisco offensive coordinator:
He'd be another coach the Vikings would have to wait on; the 49ers visit Green Bay in the first round of the playoffs this weekend, but Roman's command of one of the NFL's most diverse offenses could intrigue the Vikings. He built a power-running, angle-blocking scheme in San Francisco, and proved adept enough to harness
Colin Kaepernick
's talents when the 49ers switched quarterbacks last season. Roman might be able to maximize Peterson's worth while developing a young quarterback, and coming from one of the league's most successful teams over the last three seasons, he's got the kind of résumé that figures to interest the Vikings.
Dan Quinn, Seattle defensive coordinator:
Quinn is another candidate the Vikings have reportedly asked to interview, and another that should get plenty of attention after directing the NFL's best defense. He's in just his first season as a NFL defensive coordinator, having replaced Gus Bradley after he became the Jaguars' head coach before this season, but he'd been the defensive coordinator at the University of Florida before coming to Seattle. Quinn is just 43 years old, and is one of a number of young candidates the Vikings appear to be targeting. He'd represent a difference in philosophy from Frazier, but the Vikings' defense has undoubtedly lost some of its edge and might benefit from the kind of reboot Quinn could provide.
David Shaw, Stanford head coach:
He's said he has "no desires" to leave Stanford after replacing Jim Harbaugh, and the Vikings would have the added obstacle of buying him out of his current contract, but the work Shaw has done with the Cardinal is hard to ignore. He'll take them to their third straight BCS bowl game on Wednesday, when they face Michigan State in the Rose Bowl, and he's directed sound offensive schemes at Stanford since he was working for Harbaugh. He'd bring a similar philosophy to Roman, and the Vikings might also get the benefit of Shaw bringing Stanford co-defensive coordinator Derek Mason, a former Vikings defensive backs coach under Frazier who's directed a stout defense against some of the most prolific read-option schemes in the country.
December, 30, 2013
12/30/13
8:35
PM ET
ALLEN PARK, Mich. -- The search is officially on for Detroit's next head coach.
ESPN Insider Chris Mortensen is reporting Penn State coach Bill O'Brien might already be coming off the board to Houston, but there are other attractive candidates out there for the Lions.
"I think this is a very attractive opportunity," Lions president Tom Lewand said. "I can verify that by the number of calls we've already gotten since the announcement was made at noon today and it will go through the process. I think going through a thorough process is extremely important.
"But that doesn't necessarily mean it has to be a long process, but it has to be a thorough process and we will go through a process of interviews, of research to make sure that we find the best fit for the
Detroit Lions
."
While Detroit would not identify candidates Monday, here are some names that could pop up in the search based off of the criteria Lewand and GM Martin Mayhew laid out Monday afternoon.

Whisenhunt
Ken Whisenhunt, San Diego offensive coordinator:
It would be surprising if he isn't one of Mayhew's top candidates. The two were teammates in Washington in 1989 and 1990. He is primarily an offensive guy and has worked with both
Ben Roethlisberger
in Pittsburgh and
Philip Rivers
last season. He also has prior head coaching experience, running the
Arizona Cardinals
from 2007 to 2012 -- and taking the Cardinals to Super Bowl XLIII. If a coach can take Arizona to the Super Bowl, he could fit well in trying to take the Lions to the next level.

Smith
Lovie Smith, former Chicago Bears head coach:
Smith has all the characteristics Mayhew would want in a coach. He runs a 4-3 defense, which would fit well with what the Lions already have assembled. He has head coaching experience, having led the Chicago Bears from 2004 to 2012. He knows how to build culture as he has taken a team to the Super Bowl and would be a strong hire for the Lions. However, Insider Adam Schefter is reporting Smith is the favored candidate in Tampa Bay.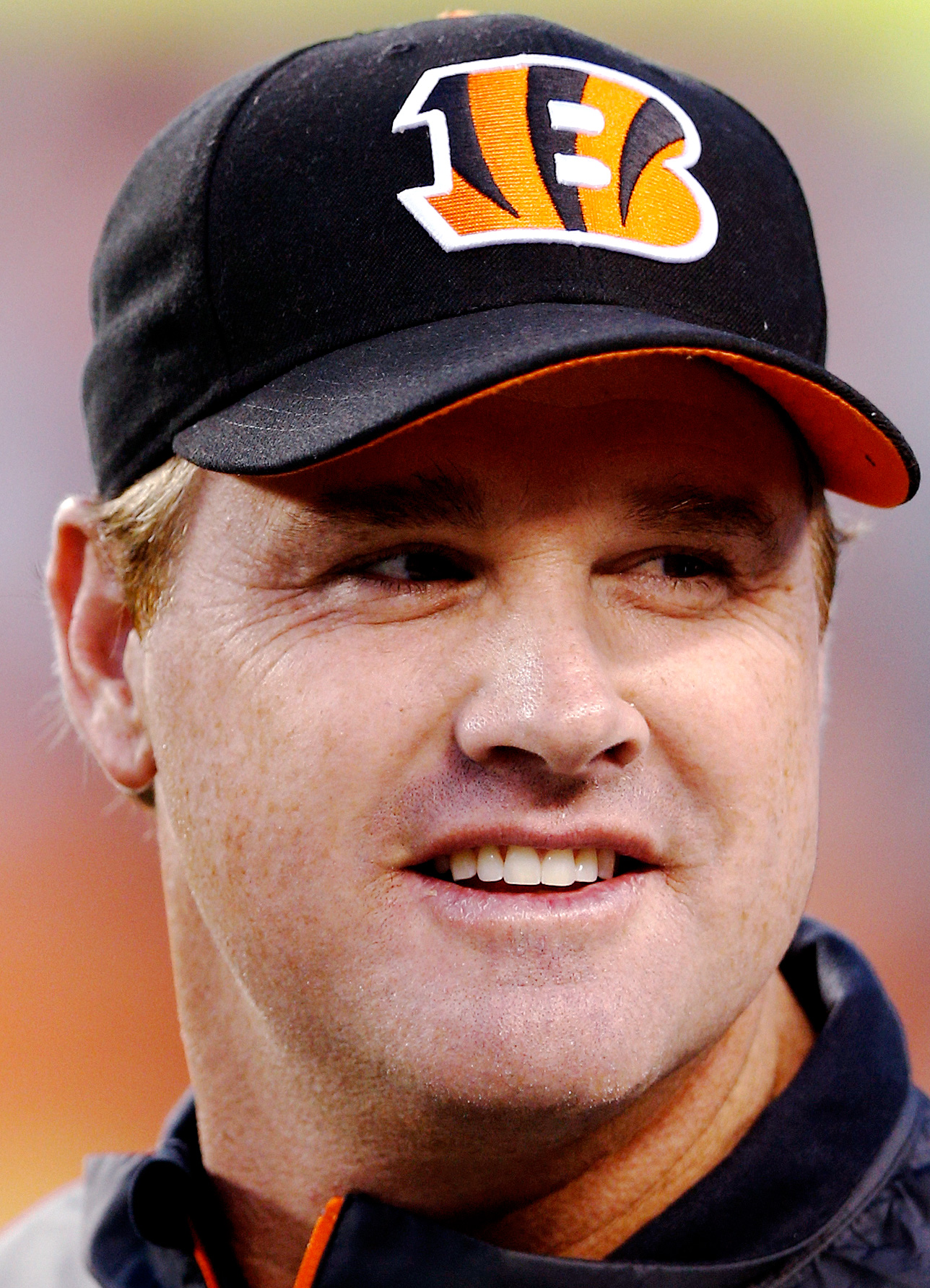 Gruden
Jay Gruden, Cincinnati offensive coordinator:
He helped in the development of
Andy Dalton
over the past three seasons and understands the importance of a strong quarterback-wide receiver combination as he worked with Dalton and
A.J. Green
. He doesn't have NFL or college head coaching experience, but was the head coach of the Orlando Predators of the AFL from 1998 to 2001 and the Florida Tuskers of the UFL in 2011. So he has some experience somewhere leading a team.

Jackson
Hue Jackson, Cincinnati running backs coach:
Jackson has head coaching experience from his 2011 season with Oakland. He's a former quarterback (University of the Pacific) who has been an offensive coordinator for years on the college and professional level.
In Baltimore in 2008 and 2009, he tutored
Joe Flacco
and worked with
Carson Palmer
as the offensive coordinator at USC.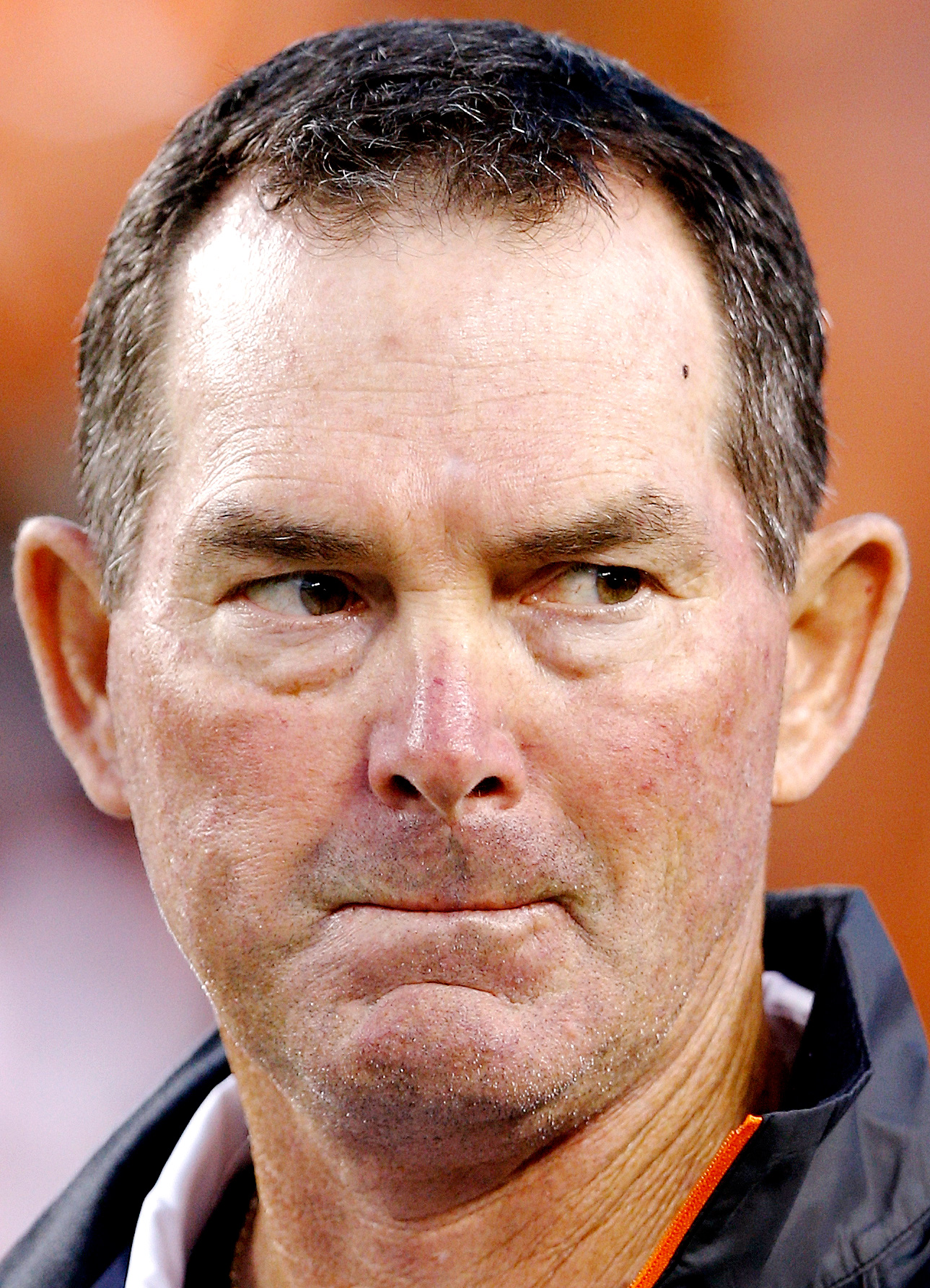 Zimmer
Mike Zimmer, Cincinnati defensive coordinator:
Zimmer has been a defensive coordinator in the NFL since 2000 and has spent a lot of time building playoff defenses, something the Lions have shown they have the pieces to build.
The concern here would be the lack of any head coaching experience or any experience on offense, which is a problem considering the struggles of
Matthew Stafford
. Mayhew indicated experience on a particular side of the ball would not be a huge factor.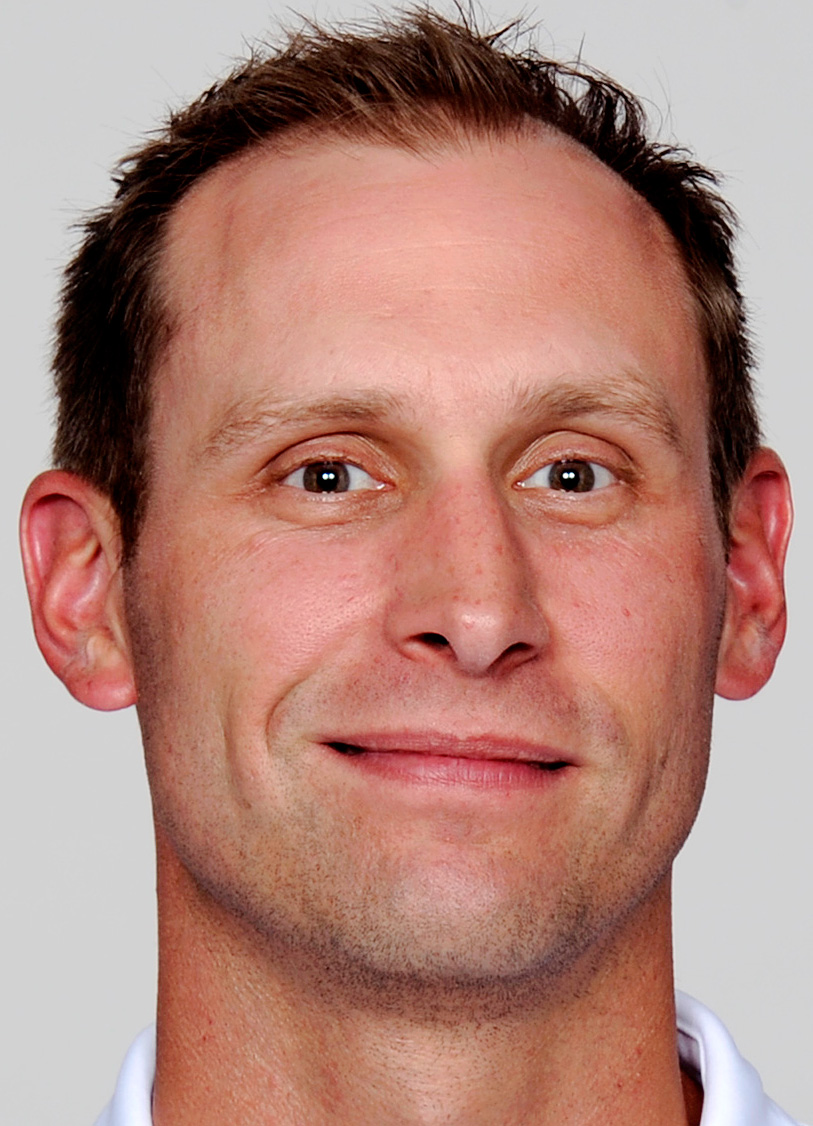 Gase
Adam Gase, Denver offensive coordinator:
The 35-year-old could be a wild-card hire. He doesn't have head coach experience, but worked with
Peyton Manning
both as a quarterbacks coach and as offensive coordinator. He was born in Ypsilanti, Mich., and went to Michigan State.
He scouted with the Lions from 2003 to 2005 and was a coach in various roles from 2005 to 2007.
Kelly
Brian Kelly, Notre Dame head coach:
He didn't have the best year last year, but he flirted with the NFL last season and the Lions are a team that could win immediately. He has an offensive pedigree, head coaching experience at one of the most pressure-packed jobs in college football and has elevated every program where he has coached. He could be a decent definition of a coach that can push a team over the hump.
The concern would be his lack of NFL experience.

Shaw
David Shaw, Stanford head coach:
If there was the thought Shaw would actually leave Stanford, he might be the top coach on this list. He has an offensive pedigree as an offensive coordinator with the Cardinal. He has extensive NFL experience grooming quarterbacks in Oakland and Baltimore before latching on with Jim Harbaugh. He has ties to the Lions as his father, Willie Shaw, was the defensive backs coach for Detroit from 1985 to 1988 and he spent part of his high school career in Michigan. He'd be the perfect candidate except for this -- will he leave Stanford?
Here's what he said about the NFL on Monday:
"I haven't been contacted by anybody. To be honest it's unbelievably flattering. I think it's really cool," Shaw said. "I think honestly it continues to shed light on our program, so I don't mind that it keeps happening. It keeps eyes turning toward Stanford, which I think is really cool. I told our players, to be honest, it's a testament to what they've accomplished, it's a testament to what our seniors have helped build at Stanford, to win consistently, win the right way, produce high-character young men and have a football game that's exciting to watch.
"So I don't mind it. I have no desires to pursue another job. As I said, I have not and don't plan on interviewing with anybody. I think it's really nice that my name gets batted around and that's great, and part of it is because I do have nine years of NFL experience, so it seems like an easy transition for some people.
"But honestly I'm looking forward to playing this game and getting into the offseason and starting to put together another winning season next year."