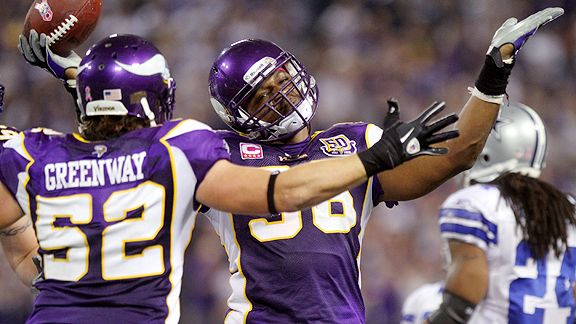 MINNEAPOLIS -- If you like to watch football, every NFL weekend is living art. If you like to see football played well, I'm sorry. You're out of luck.I'm starting a new blog policy.
Continuing our efforts to bring you the best of ESPN's fantasy department, let's eavesdrop on this discussion between Christopher Harris and Matthew Berry on this question: If given the choice between Detroit Lions running back Jahvid Best and the Dallas Cowboys' Felix Jones, who would you take?
Posted by ESPN.com's Kevin Seifert GREEN BAY, Wis. -- Is it a bad thing when you roll into your hotel and the next day's newspapers are already stacked in the lobby?