January, 12, 2014
1/12/14
5:31
PM ET
The
Chicago Bears
announced on Sunday they won't be bringing back defensive line coach Mike Phair and linebackers coach Tim Tibesar for 2014. Given all the scrutiny surrounding a defense that suffered a historic collapse in surrendering the most points (478) in franchise history, total yards (6,313), and rushing yards, it was pretty much guaranteed someone would be held accountable.
Obviously, Phair and Tibesar were left holding the bag. But the move to dismiss them can't be categorized as entirely unfair.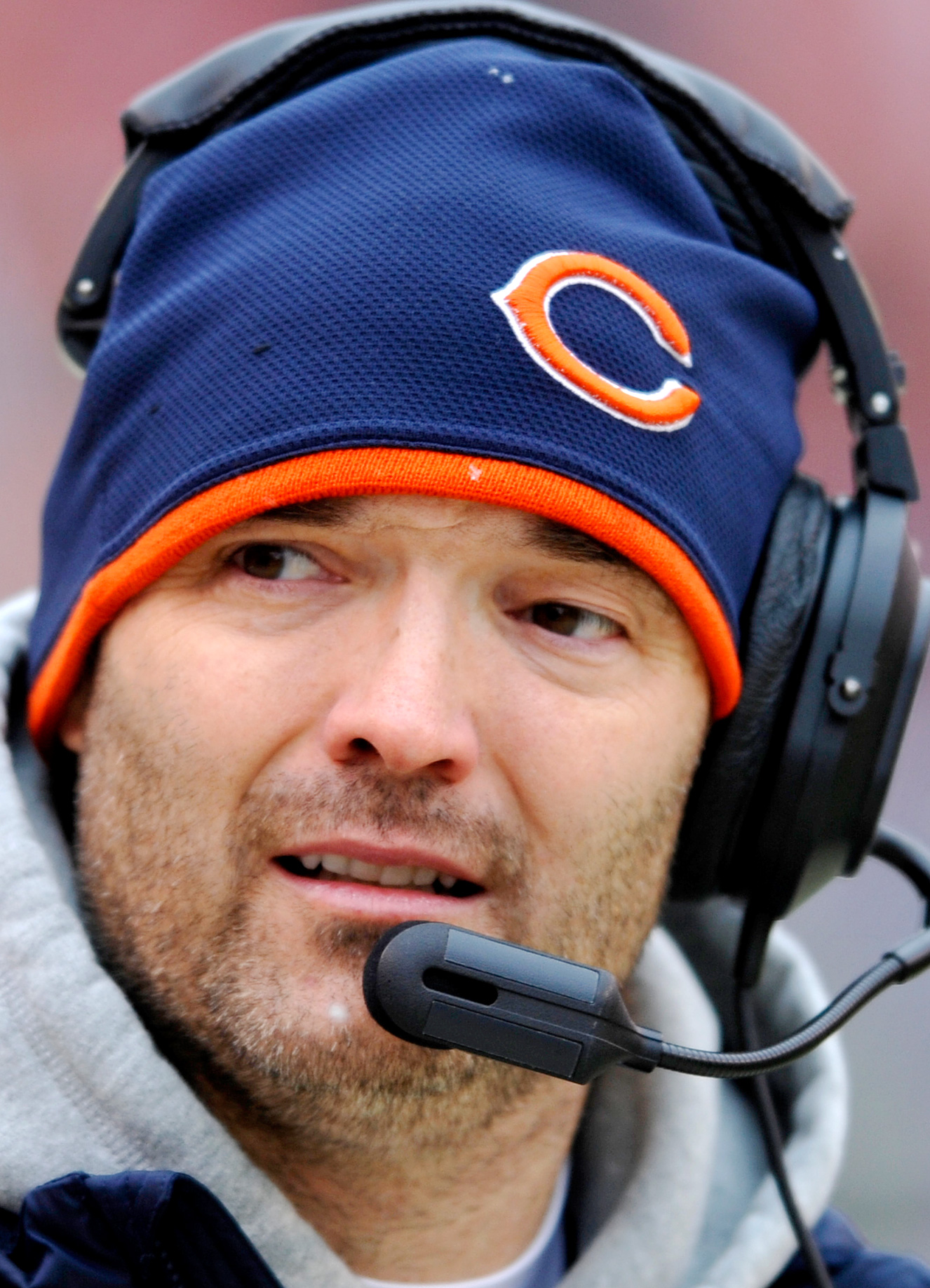 Tibesar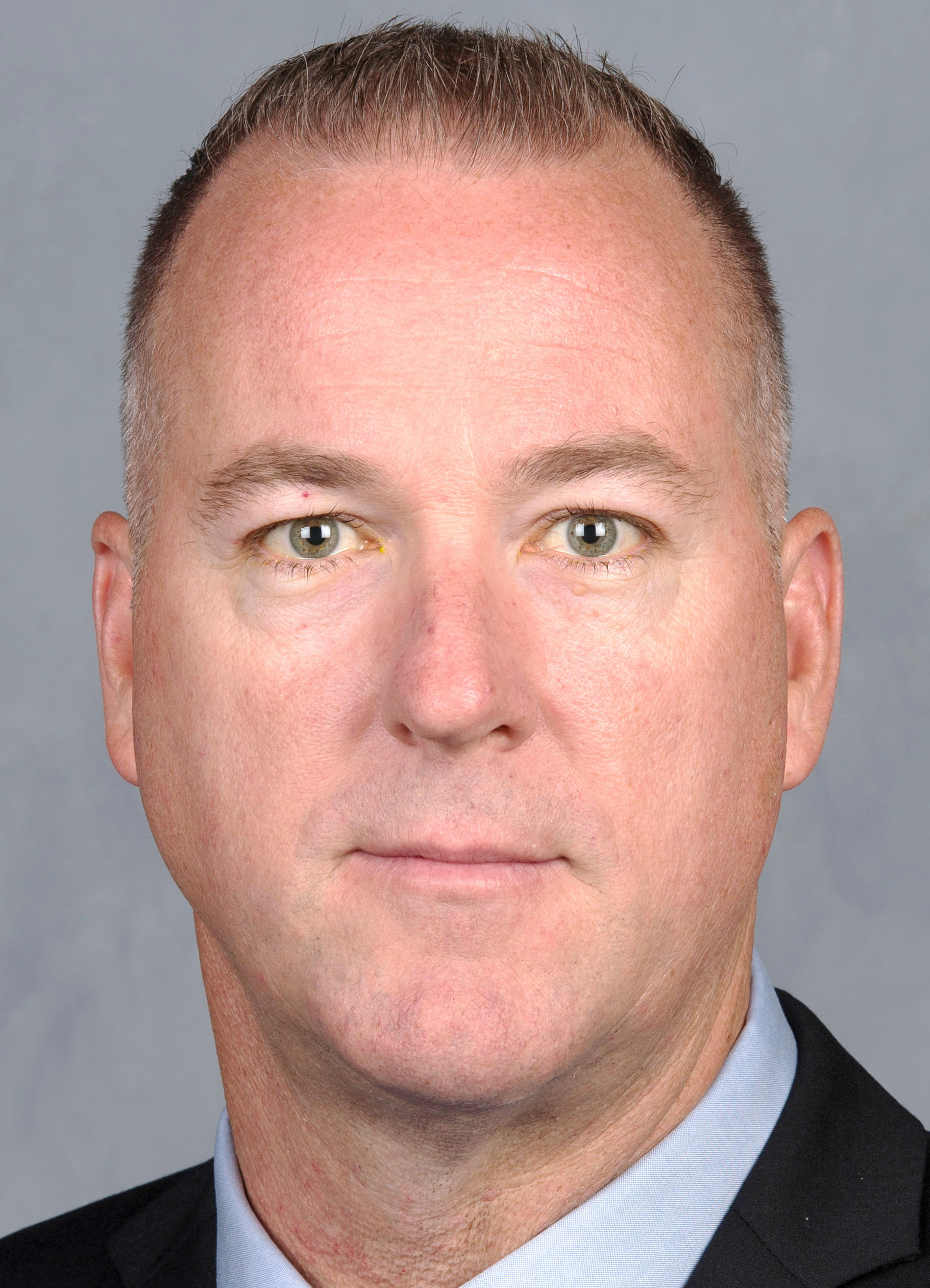 Phair
In Phair's case, he was dealt a difficult hand having lost
Henry Melton
and
Nate Collins
to season-ending injuries. But Phair was never able to get the best out of former first-round pick
Shea McClellin
(29 tackles, four sacks), and defensive tackle
Stephen Paea
, although hobbled most of the year with a turf toe injury, posted 29 tackles and 1 1/2 sacks in his third season, after producing at least two sacks in each of his first two years. Perennial Pro Bowler
Julius Peppers
, meanwhile, finished with 7 ½ sacks after generating 11 sacks or more in each of the last two years. Of all the club's defensive linemen expected to play key roles in 2013, it's probably safe to say that
Corey Wootton
was the only player to show any improvement of that group.
No outside candidates to replace Phair have emerged, but it's likely the Bears will promote assistant defensive line coach
Michael Sinclair
to the post. In his first year with the Bears, Sinclair worked under head coach Marc Trestman as the defensive line coach of the Montreal Alouettes for all of the coach's years in the Canadian Football League.
Tibesar had also spent time with Trestman in the CFL, but worked all of 2012 as the defensive coordinator and linebackers coach at Purdue before joining the Bears. The Bears started the season with a veteran group at linebacker in
D.J. Williams
,
James Anderson
and
Lance Briggs
, but the position group fell off dramatically when forced to play rookies
Jonathan Bostic
and
Khaseem Greene
for extended periods due to injuries to the veterans.
While Bostic showed promise early on, he improved slightly, but not significantly enough as the season progressed, which was likely unacceptable for Trestman and general manager Phil Emery, given the rookie's tremendous upside, coupled with the fact he received plenty of snaps at one of the most important positions on Chicago's defense to gain enough experience to make a marked jump. Even after Briggs returned from a seven-game absence and was paired alongside Anderson and Bostic, the group still struggled.
Defensive coordinator Mel Tucker drew most of the criticism from the general public for the collapse of the franchise's once-vaunted defense in 2013, but several factors such as injuries conspired beyond his control as well as Phair and Tibesar. During the team's thorough self-evaluation over the past several days, the Bears looked closely at every aspect and likely determined they could coax more out of the linebackers and defensive line than Emery and Trestman thought Phair and Tibesar were capable of.
What does it mean for Tucker? That's unknown, but Trestman gave Tucker another vote of confidence when the team made the announcement Sunday about Phair and Tibesar. Tucker will join some of the team's other staff members on Monday in St. Petersburg, Fla., at the East-West Shrine Bowl.
"We believe Mel is the right person to lead our defensive unit," Trestman said. "He fully understands where we need to improve, has the skill set and leadership to oversee the changes that need to be made, and to execute our plan to get the results we know are necessary."
It's also likely that Tucker understands he's absolutely got to deliver results in 2014, regardless of the circumstances thrown his way or he'll wind up like Phair and Tibesar.
July, 15, 2011
7/15/11
10:05
AM ET
Over on FoxSports.com, former
Baltimore Ravens
coach Brian Billick recently posted
a list of the top 10 presumed free-agent defensive linemen
. It's worth noting that four of the top five played in the NFC North last season.
But I'm less interested in where
Ray Edwards
,
Cullen Jenkins
,
Tommie Harris
and
Cliff Avril
will play in 2011 than in who might be joining one of our teams. (All indications, by the way, are that Avril will be a restricted free agent and thus will return to the Lions.)
[+] Enlarge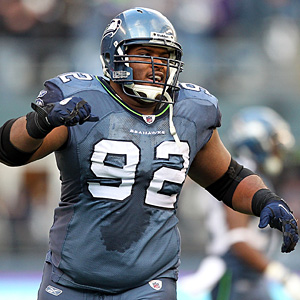 Otto Greule Jr./Getty ImagesBrandon Mebane has spent the first four seasons of his career with the Seahawks.
Billick's ninth-ranked defensive lineman almost certainly is of some interest to the
Chicago Bears
, who are expected to be $37 million below the salary cap when free agency opens. I'm not in the business of indiscriminately throwing names against the wall just to foster free-agent discussion, but I think you'll agree that there are more than a few reasons to tie the Bears to defensive tackle
Brandon Mebane
, who played the first four years of his career with the
Seattle Seahawks
.
First, the Bears should be in the market for experienced defensive tackles after releasing Harris. They've already made some moves, drafting
Stephen Paea
in
the second round
and indicating that
Henry Melton
could
shift from end to tackle
. But veteran
Anthony Adams
is a
pending free agent
, and Mebane's career track suggests he would be an upgrade.
Most recently, Mebane made two tackles behind the line of scrimmage in the Bears' 35-24 victory over the Seahawks in the divisional playoffs. Scouts Inc.
offers this take
on his strength as a player: "He has enough power to hunker down and clog things up on the inside and can be extremely quick off the ball to penetrate and create problems in the backfield."
Second, connections are always important when trying to predict free-agent movement. Mebane has two critical associations with the Bears. The man that drafted him in Seattle, Tim Ruskell, is now the Bears' vice president of player personnel. And the Bears' new defensive line coach, Mike Phair, spent the past six seasons with the Seahawks.
As we've discussed several times, offensive line should be the Bears' top priority in free agency. But on a secondary level, it makes sense to keep an eye on whether they'll take the seemingly obvious step of pursuing a player who makes sense for their team.
February, 16, 2011
2/16/11
4:55
PM ET
The
Chicago Bears
have answered
the question we asked Tuesday
. After denying offensive line coach Mike Tice permission to interview for a promotion with the
Tennessee Titans
, the Bears
added a year to his contract
. He is now signed through 2012.
Contracts for NFL assistants are almost always guaranteed, although the Bears are among the teams who
might reduce their pay
in the event of a lockout. Regardless, Tice was quoted on the Bears' website as saying: "I look forward to continuing the progress we made on the offensive line in 2010. Our guys are motivated and I am excited to get back to work with them."
The Titans wanted to interview Tice for their open offensive coordinator job and were serious about moving quickly. Less than 24 hours after the Bears denied their request for an interview, the Titans hired Chris Palmer for the job.
The team also announced contract extensions for three other assistant coaches: running backs coach Tim Spencer, linebackers coach Bob Babich and secondary coach Jon Hoke. The only change for the 2011 staff is the hiring of Mike Phair as the defensive line coach, replacing Eric Washington.
The big question is when the Bears will complete negotiations with coach Lovie Smith, whose current deal is set to expire after the 2011 season.
February, 4, 2011
2/04/11
8:30
AM ET
We're Black and Blue all over:
Super Bowl XLV will feature the NFL's top two scoring defenses, but
ESPN.com's John Clayton
suggests the game will be a shootout. Odds makers have put the over/under at 44 points, and Clayton writes: "Take the over."
Based on the 2009 game between the Pittsburgh Steelers and Green Bay Packers, which included 973 yards of offense and a 37-36 final, Clayton adds: "It's hard to imagine a low-scoring game."
As we noted Thursday, the Packers defense has made specific improvements to address the problems it experienced in that game. But I will say this: The best players often rise up and control the action of a Super Bowl. If two of the best players on the field are quarterbacks, as one might suggest with Ben Roethlisberger and Aaron Rodgers, then perhaps we could be in for a high-scoring game after all.
Continuing around the NFC North as we clean out from another snowy evening here in the Dallas-Fort Worth area: