June, 2, 2014
6/02/14
1:30
PM ET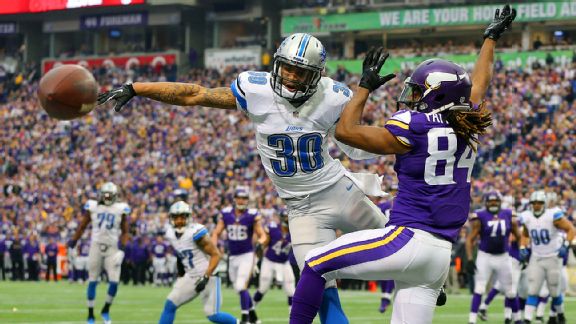 Adam Bettcher/Getty ImagesDarius Slay is more comfortable in the Detroit Lions' defense than he was last season.
ALLEN PARK, Mich. --
Darius Slay
was collecting a paycheck from the
Detroit Lions
last season, yet throughout 2013 he felt as though he never left school.
He spent the entire season learning -- from his on-field play, from then-defensive backs coach Marcus Robertson, from veteran cornerback
Rashean Mathis
in the locker room and then in the offseason with Rod Woodson, one of the best defensive backs in NFL history.
Slay heard from so many influences, and this was both good and bad. He picked up a ton of knowledge. He also had to decipher and implement it and that took a bit more time, resulting in the inconsistent rookie year he had.
Now back for his second season, he knows he needs to learn less. Undergraduate football school, for him, is done.
"I'm way more ready than I was last year," Slay said. "Just coming into the game, I felt like last year I approached it like my senior year in college. So like this year, my game feels a lot better, a lot more comfortable."
To that end, he already somewhat started football graduate school. During the offseason, he spent around a week with Woodson at the Hall of Famer's home in Pleasanton, California -- the second straight year he tutored Slay.
Woodson took Slay out to the field last season prior to the NFL combine. He needed to gauge the skill level of the incoming rookie to know where to start. This season, with Slay having NFL tape to work with and an understanding of the NFL, going to the field wasn't as imperative.
It didn't happen at all.
Woodson made his points verbally with an assist from his yard. They watched one or two games before leaving the television to go outside. There, Woodson would make almost all of the corrections he needed to in Slay's game, then checked if Slay retained the knowledge. Then they'd go back inside and watch another game or two before doing it all again.
"The biggest thing for him was when he won at the line of scrimmage using press, he won the down," Woodson said. "Then when he played off, he was either sometimes too shallow and played in a no man's land. Instead of playing 7 yards or 8 yards off, he was like 4.
"To play some of these receivers in the National Football League 4 yards off, and you can't play that way. He has to find a happy medium where he belongs when he's playing off-technique. I think he's pretty good at press and has confidence in press."
When Slay pressed, he could bump a receiver at the line and let his instincts overtake the plethora of information he was still attempting to process from his time at junior college, Mississippi State and in his first season with the Lions.
In doing so, Slay had to unlearn some things from college -- and perhaps high school -- that worked for him in the past. In the NFL, it wasn't going to help. He had to stop playing with his "butt to the sideline," as Woodson explained. It was a technique many college cornerbacks use to see the field.
Do that in the NFL and you're playing catch-up almost every play as receivers take advantage and run by you.
"He had several bad habits," Woodson said. "I don't know if he had those in high school, to be honest, but some of the things that were taught to him from his coaches weren't really good in college so he had to get rid of those. For him, what I have told him is coaches are going to tell you a lot of things he can do.
"You don't have to take all of them, you know. Even with me talking to him, I'm going to tell you a lot of things but don't try to take everything in or do everything."
Too often last season Slay did that. He had his old tendencies to dismiss, a cornerbacks coach trying to impart new knowledge and veterans trying to help through experience. Then the advice from Woodson.
It forced him to think more than react, to not trust what he knew before, because as he was taught different things, he wasn't really learning it or understanding it to an NFL level yet. Hence his almost-apprenticeship last season.
Already, the Lions see a more comfortable Slay.
"He's grasping things a little more," Mathis said. "It's still a learning process for him, but he's learning stuff more. He's communicating a little more."
He also is trusting himself more and potentially playing in a scheme more suited for him. One of the issues Woodson corrected in the offseason was Slay's positioning in off-the-line coverage. Simply, the rookie was never truly sure where to position himself on the field.
He might not have to do that as much this season as Slay and other defensive backs said the Lions will be more aggressive this season with their secondary play.
"I would ask him what did he see in the downs, what did he do wrong and what did he do right," Woodson said. "Then by the time we got done, I made him write down his positive traits, what he does well and then what he does bad.
"Then I told him what he does well, you don't need to work on those every day but need to diminish your weaknesses, and if you diminish weaknesses and play to your strengths, you're a pretty good player."
Right now, that might be Slay's most important lesson of all. He's already learned so much -- and knows he isn't done yet.
"How much do I need to learn? Yeah, you see a big difference into the game and how I practice," Slay said. "You just see it. I know so much more than I did last year."
May, 4, 2012
5/04/12
2:00
PM ET
Thursday's Big Question series
was intended mostly as a post-draft gathering point than an attempt to break new ground, but many of you were left with further questions about the
Green Bay Packers
' open safety position after reading the post.
Lance of Beloit, Wis.
, writes:
Are Charlie Peprah and Jerron McMillian the only to viable options to replace Nick Collins? I have read reports that Charles Woodson may be moved to safety. Casey Hayward would be moved into Woodson's starting role. This was talked about on the Packers' website. I see this being an option also replace Collins and prolong Woodson career like Rod Woodson and Ronnie Lott.
[+] Enlarge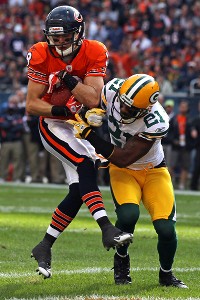 Jonathan Daniel/Getty ImagesThe Packers believe Charles Woodson is versatile enough to play any position in the secondary.
Yes,
Packers.com guru Vic Ketchman wrote
: "[C]onsensus opinion is that a move from cornerback could do for Woodson's career what it did for Ronnie Lott and Rod Woodson, which is to have lengthened its greatness." And defensive coordinator Dom Capers
didn't exactly reject the idea last week
after the Packers not only drafted McMillian, but also cornerback Casey Hayward.
"Charles is a bright guy," Capers said. "It's not like it would be a radical move because of the way we've used him in the last three years, basically. We feel he can play any one of those positions. That's one of the things he brings to the table is the flexibility that he gives you that he can."
Capers uses one of the more creative schemes in the game, and in some of his more elaborate formations, it's difficult to tell who is playing what position. Technically, Woodson has lined up as a cornerback, a slot nickel man and as a linebacker at various times over the past three years. The only way to tell if Woodson is a full-time safety is if he lines up there in the rare occasions when the Packers use their standard 3-4 base formation.
We've hit this topic often both
in the blog
and our weekly SportsNation chats. My take remains the same. Cornerback is a more important position and more difficult position than safety. Moving Woodson to safety only makes sense if the Packers have a strong option to replace him at cornerback.
Is that the case? Last year at this time, we might have thought
Sam Shields
was ready for that role. Shields took a step back last season. Could Hayward be that player? That might be a lot to ask a rookie. In February, at least, coach Mike McCarthy
strongly implied
that Woodson primarily will be a cornerback in 2012.
McCarthy could change his mind, of course, but at this point I wonder if he's more willing to take a chance with an unproven player at safety than he is at cornerback.
October, 17, 2011
10/17/11
2:15
PM ET
After the Chicago Bears' 39-10 victory against the Minnesota Vikings, here are three issues that merit further examination:
Kevin SeifertThe Chicago Bears take their turn in the examination room after beating the Minnesota Vikings.

The Bears' best game of the season came with some good news the next morning. Receiver/kick returner Devin Hester, who scored a pair of touchdowns before leaving with an unspecified chest injury, is not expected to miss extended time. Hester's 98-yard kickoff return was the 17th overall return for a touchdown in his career, pulling him into Hall of Fame company. He is tied with Hall of Fame cornerback/safety Rod Woodson for the second-most overall returns in NFL history. Only Deion Sanders (19) has more.
As you probably know by now, safety Chris Harris has asked for a trade by Tuesday's NFL trade deadline after being a healthy scratch in Sunday night's game. Harris confirmed the news during an interview with ESPN 1000, and agent Albert Elias has been empowered to seek a trade partner. I suppose it's possible the Bears have suddenly decided that Harris can't play anymore. I don't think that's the case quite yet. But regardless, given how often they change their starters at safety, the Bears would be silly to part ways with Harris. Assuming he remains with the team, the law of averages suggests Harris will be back on the field sooner than later. It's doubtful that either Major Wright or Chris Conte will be removed from the lineup after a victory, but injuries and other factors could arise on a weekly basis.
This will be the oddest week of the Bears' season. They'll practice at Halas Hall on Wednesday and Thursday, and then leave Thursday evening for London, where they will play the Tampa Bay Buccaneers on Sunday. There are no perfect ways to handle the travel portion of this game, but in essence they have an overnight flight that puts them into London by Friday morning. They'll have about 60 hours to adjust before kickoff. In a different approach, the Bucs took off Monday and will spend the week in unfamiliar surroundings. It's a tough road regardless of when the trip is timed.
And here is one issue I still don't get:
The feeling throughout last week was that defensive end Julius Peppers would play despite a sprained knee suffered Oct. 10. That theory seemed shot when the Bears listed him as doubtful on the final injury report. But in the end, Peppers played, started and had two sacks. Did the Bears manipulate the injury report to their advantage? "Doubtful" technically means a player has a 25 percent chance to be available. So even though it usually means a player will be out, a team can justify it without explanation if one out of every four doubtful players ends up in uniform. I suppose it's possible the Bears were upset that the Vikings reversed course last season after declaring quarterback Brett Favre out for the teams' December 2010 matchup, but "retaliating" in this instance seems like more trouble than it's worth. The Bears might have preferred to keep the Vikings guessing, but it's hard to imagine them being petty enough to let what happened last season influence their classification of Peppers' injury.
July, 12, 2011
7/12/11
11:30
AM ET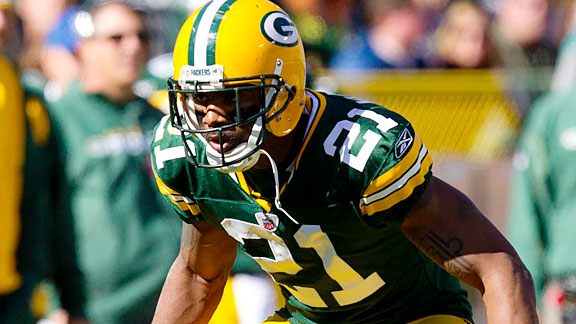 Jeff Hanisch/US PresswireCharles Woodson's longevity and nose for the ball have him on the path for the Hall of Fame.
Another in a series on NFC North players whose career trajectories put them on a path to consideration for the Pro Football Hall of Fame.
All of our previous Calling Canton nominees carry some kind of caveat among their credentials.
Green Bay Packers
quarterback
Aaron Rodgers
has been a starter for just three seasons. Defensive ends
Julius Peppers
(
Chicago Bears
) and
Jared Allen
(
Minnesota Vikings
) fall in a category that hasn't always rewarded high-sack producers. Vikings guard
Steve Hutchinson
plays an uncelebrated position amid some equally talented contemporaries.
I don't know that we'll find a substantive flaw in the candidacy of Packers cornerback
Charles Woodson
, however. Packers columnist Vic Ketchman recently suggested Woodson
will win election on the first ballot he appears
. It's always difficult to predict the first-ballot tendencies of voters, but I'm guessing Ketchman's perspective reflects that of the football establishment: It would be a stunner if Woodson isn't inducted soon after his career ends.
Why such a slam-dunk case? In 13 career seasons, Woodson has already put himself in the appropriate statistical range for Hall of Fame cornerbacks. He has enough interceptions. His coverage skills have never been in question. He won a defensive player of the year award at age 33, a testament to the longevity of his elite skills, and has a particular talent -- stripping the ball -- to hang his figurative hat on.
That's my case in a nutshell, but let's examine the details:
Fair or otherwise, interceptions are always a key measure for defensive backs. Woodson has 47, which places him No. 49 on the NFL's all-time list. Obviously, interceptions don't tell the whole story. But as the first chart shows, there are 11 Hall of Fame players who spent their careers almost exclusively at cornerback. The range for their career interceptions is 46-68. To me, that tells us Woodson's low(er) interception total, which should grow as his career concludes and is based at least in part on how often teams throw his way, won't hold him back.
Interceptions aside, Woodson has risen to near the top of several all-time NFL lists. His 10 interception returns for a touchdown ranks No. 3 all-time, behind Rod Woodson (12) and Darren Sharper (11). And Woodson has more forced fumbles (27) than any other cornerback in NFL history, according to the database at pro-football-reference.com.
Forced fumble records don't go back more than a few decades, as you probably noticed if you followed the link to the database. Even so, we can safely say Woodson is the best of several generations and one of the best ever. A forced fumble is less valuable than an interception, because it still requires recovery to qualify as a turnover. Regardless, the candidacy of any potential Hall of Fame player is buoyed by a skill that stands out from his peers. Woodson without question has that.
The performance that led to his 2009 DPOY award provides a strong illustration for Woodson's multi-faceted success. That season, he became the fourth player in NFL history to record at least nine interceptions and two sacks in a season. Against the Detroit Lions, Woodson became the first player in league history to record two interceptions, a touchdown return, a sack and a fumble recovery in the same game.
There is no reliable way to quantify a player's coverage skills. But throughout his career, Woodson has been well-known for his instincts, ball skills and physicality at the line. Scouts Inc.'s report on Woodson includes these plaudits: "Woodson does a great a great job anticipating break points and jumping routes. He does a great job at jamming and rerouting his opponent off the line of scrimmage in press coverage." And lest anyone doubt his one-on-one skills, go back and watch the play Woodson broke his collarbone on in Super Bowl XLV. He was running stride for stride with Pittsburgh Steelers speedster Mike Wallace, who, among other things, is 10 years younger.
As with our other Calling Canton posts, I think it's important to measure Woodson against his contemporaries, knowing that only the best of any given era typically find their way to the Hall.
Woodson was one of four cornerbacks to make the NFL's all-decade team for the 2000s, joining
Ronde Barber
,
Champ Bailey
and
Ty Law
. As the chart shows, Woodson has three more interceptions than Law and trails Bailey by one. Current stars
Darrelle Revis
and
Nnamdi Asomugha
will also enter the conversation at some point but will need several more years of sustained success to do it.
It's also important to note that since he entered the league in 1998, Woodson has more forced fumbles than any player -- at any position -- other than safety
Brian Dawkins
. Typically speaking, linebackers and safeties should have more opportunities to force a fumble than a cornerback. Woodson's numbers in that category are a testament to his all-around play and should be a big part of any argument for his inclusion on the first Pro Football Hall of Fame ballot he is eligible for.
Earlier:
Rodgers has
put himself on the path toward Canton
. Peppers and Allen
face stiff competition
. Hutchinson
has all the credentials
.
October, 4, 2010
10/04/10
11:00
AM ET
After the Green Bay Packers' 28-26 victory Sunday over the Detroit Lions, here are three issues that merit further examination: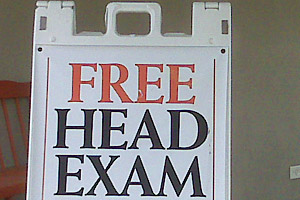 Kevin SeifertThe Green Bay Packers take their turn in the examination room after their win over Detroit.
I'm not totally clear on what quarterback Aaron Rodgers was referring to Sunday when he said the Packers need to make sure "we've got our best players on the field at all times and find ways to get them the ball." Who wasn't on the field that should have been? Obviously I don't have individual player snap totals in front of me Monday morning, so I can't tell you if there was some kind of odd dip in a regular's playing time. But I think the big number is 40: That's how many plays the Packers got off as an offense, and that includes a 12-play possession that ended the game. I agree that the Packers didn't establish an offensive rhythm, but three turnovers -- including two Rodgers interceptions -- played a big role in that.
Cornerback Charles Woodson's performance got lost in our discussions about the Packers' offensive approach and the quick emergence of their running game. But Woodson turned in one of the best defensive performances of Week 4, totaling 13 tackles, returning an interceptions 48 yards for what turned out to be the winning touchdown and breaking up two other passes. Woodson's 10 career touchdowns off interception returns rank third all-time in the NFL behind Rod Woodson (12) and Darren Sharper (11). Three of them have come against the Lions, in three consecutive years.
If you were keeping an eye on right tackle Mark Tauscher's matchup with Lions defensive end Cliff Avril, you probably are a little worried Monday morning. Avril has played well when healthy this season, but he's the fourth-best threat on the Lions' defensive line. He had his way with Tauscher for much of the game, running around and through him for a number of pressures. On one, Avril's rush forced Rodgers to step up in the pocket and promptly get sacked by defensive tackle Ndamukong Suh. That marks two consecutive games in which, to the amateur eye, Tauscher has struggled.
And here is one issue I still don't get:
Through 25 percent of the season, the Packers' special teams don't seem much better than last year's disappointing edition. I have no idea why it's happening, but here's what happened Sunday: Punter Tim Masthay had a 21-yard punt. Jordy Nelson fumbled kickoff returns in the second and fourth quarters. And, as many as you pointed out via Twitter during the game, the Packers failed to put a returner in place on Jason Hanson's 55-yard field goal attempt just before halftime. Hanson's kick fell nearly 10 yards short, meaning a returner would have had a chance to get his hands on the ball.
February, 6, 2010
2/06/10
9:00
AM ET
FORT LAUDERDALE, Fla. -- We took our show on the road this week, blogging from the site of Super Bowl XLIV. The NFC North continued to push forward, of course, from the
staff changes
in Chicago
to more
Pro Bowl fallout
from Minnesota left tackle
Bryant McKinnie
.
I also shook things up a bit with a non-NFC North on the
inspiring story
of New Orleans defensive lineman
Anthony Hargrove
.
Remember, you can reach me all sorts of ways: Through the
mailbag
, via
Facebook
or on
Twitter
.
@Bvluke41
asked on Twitter if I actually read all of your questions. The answer is yes, but the multiple platforms make it difficult for me to respond to them individually.
Facebook friend Perry
has passed along some ideas for streamlining the process. Until then….
James of Albany, N.Y., writes:
I'm sure this might be tossed around in Halas Hall but now that Mike Martz is on board, a lot of speculation about
Greg Olsen
's position has come about. Great TE, but might not be a great fit with Martz's offensive scheme. What do you think the chances are of Bears trading Olsen for
Brandon Marshall
? I would think since Marshall is on his way out that this might be a possibility.
Kevin Seifert:
It's an interesting proposal, James. And we all know that Chicago and Denver have come together on a big-time trade before. Here's what I'll say: The Bears should do one of two things. Either Martz should tweak his offense to make better use of the tight end or Olsen should be converted into an asset more valuable to his scheme. (Which is a nice way of saying they should trade him.)
Take a look at the chart. In 10 years as either an NFL coordinator or head coach, Martz has never had a tight end catch more than 38 passes. That's about 40 percent less production than what Olsen put together in 2009.
I would think there should be a role for a player like Olsen in any scheme, whether the coordinator is Martz or someone else. A good coach should be able to incorporate Olsen's size and athletic ability into his offense, not minimize him because he doesn't fit a pre-determined set of guidelines. If the Bears trade Olsen, it will be an acknowledgement that Martz either isn't able or willing to do that.
---
Derek of Warner Robins, Ga., writes:
In your
article on
Darren Sharper
, you highlight that his talents were not fully utilized in a cover-2 scheme. Couldn't this be said of many safeties, as any team that uses cover-2 puts their safeties at a so-called disadvantage by using them as deep cover? Also, can you think of any safeties that excelled in cover-2, or does this scheme just generally limit safety play-making opportunities, thus minimizing the safety's statistical performance?
Kevin Seifert:
I don't think the Cover 2 limits a safety's playmaking opportunities as a rule. There have been safeties who have made noise in the scheme, from John Lynch in Tampa Bay to Mike Brown in Chicago.
But as
Rod Woodson
said in the post you referenced, the Cover 2 minimizes Sharper's particular skill set. Sharper makes plays by jumping routes, reading the quarterback's eyes and playing a bit of an educated guessing game. That approach simply doesn't work with the Cover 2. The ways that Lynch and Brown made plays, most notably through hard hitting, aren't strengths that Sharper possesses.
---
Via Twitter, @SueinChitown notes that the NFL named Scott Green as the referee for Super Bowl XLIV and asks:
I am sorry but can they go any lower than using Scott Green??
Kevin Seifert:
Green was the
referee for Green Bay's 51-45
loss in the divisional playoffs last month at Arizona. As we discussed at the time, he was standing within a few yards of Green Bay quarterback
Aaron Rodgers
on two controversial non-calls in overtime: A blow to Rodgers' head followed by an apparent face mask tug on the final play, which ended with Karlos Dansby's fumble return for the game-winning touchdown.
Green flat-out missed the blow to Rodgers' head, but I understood why he didn't see the face mask. When the ball came loose, Green's top priority was to determine if it was a fumble or a pass, and then to follow its path for a potential change of possession occurs. It's a pretty tough to expect Green to follow the ball and also watch Rodgers for signs of roughness.
I understand the frustration of Packers fans with that sequence. But I don't know that it should have kept Green out of the Super Bowl. As with everyone, the NFL judged him on his body of work. He's been a respected official for a long time.
---
Dave of Rochester, N.Y., writes:
Since
Aaron Kampman
is probably going to be hitting the free agent market, what do you think the chances are that he winds up with the Lions? Clearly Kampman wants to play in a traditional 4-3 defense and Detroit desperately needs to generate a pass rush with their front four, so it seems like a fit as long as Kampman is willing to play for a bad team (though he would do a lot to help that defense which will be infused with some young talent after the draft, as well as an inconsistent but possible star in
Cliff Avril
.)
Kevin Seifert:
As we've discussed before, I'm not sure if anyone knows when Kampman's knee will be healthy. That's the big obstacle to him signing with the Lions or anyone else. Someone will either take a risk or else they'll wait until closer to training camp so they can test his knee and conditioning.
If he's healthy and the Packers don't re-sign him, I think Kampman will have his pick of teams to sign with. The Lions would be one of them, but there are no connections that I'm aware of that would make Detroit his likely landing spot.
---
Matt of Chicago writes:
There is a lot of talk about the effectiveness of Vikings running backs coach
Eric Bieniemy
. … His documented confrontational style of coaching with
Adrian Peterson
is clearly not improving AP's play in a number of areas. AP is just not responding to his coaching. Can you do some investigating or write an article about this?
Would Robert Smith consider coaching AP? Robert Smith was a premed student at Ohio State and a very smart analytical player. I believe he would be a great coach for AP, very cerebral.
Kevin Seifert:
Let's start with your second question. Robert Smith has never coached on any level, and I've never heard him express any interest in doing it. He's got his hands in a lot of other areas, and I really doubt he would be a good match for the running backs job in Minnesota or anywhere else.
As for Bieniemy, I too wondered if he would be a fall guy for Peterson's fumbles and struggles in the second half of the season. But if it were going to happen, it almost certainly would have happened by now. Brad Childress has been very loyal to his original staff in Minnesota, and he's fired only one coach in four years. In the end, I don't disagree with retaining Bieniemy. Based on what I know, he has been emphasizing ball security with Peterson for years. I think the responsibility falls with Peterson more than Bieniemy. It's up to him to protect the ball.
February, 3, 2010
2/03/10
12:00
PM ET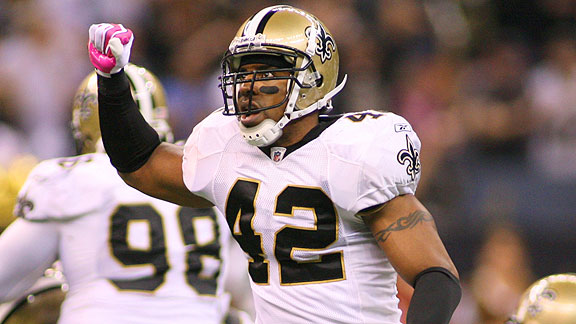 John David Mercer/US PresswireIn his first season in New Orleans, Darren Sharper intercepted nine passes, returning three for TDs.
MIAMI -- How many football lives does
Darren Sharper
have?
We've counted him out at least twice before. There was his departure from Green Bay after the 2004 season, one spurred because the Packers thought he was in marked decline. The next season, Sharper was an All-Pro in Minnesota.
After last season, the Vikings thought he couldn't help them anymore, and like the Packers, they let him depart via free agency. After two months on the market, New Orleans signed him to a one-year deal worth about $1.5 million.
In 2009, he was an All-Pro once again.
Sharper's career renaissance with the Saints has been a testament to conditioning, motivation and smart instincts. More than anything, however, it provided a template for how to use, waste and misjudge the specific skills of a player.
In 2004, the Packers blamed a lack of speed -- rather than a knee injury -- on Sharper's decline in play. From 2006-08, the Vikings squeezed him into a Cover 2 scheme that minimized his playmaking abilities.
In his All-Pro years of 2005 and 2009, however, Sharper played in less rigid schemes that emphasized player flexibility. In those two years alone, he intercepted 18 passes and returned five for touchdowns. During the three years in between? Nine interceptions and one touchdown.
Many followers of the NFC North seem astounded by Sharper's production this season in New Orleans, where he is one of the primary reasons the Saints will appear in Super Bowl XLIV. To me, it's pretty simple. He could have been doing this all along -- in the right scheme.
"Playing in the style I played in Minnesota, I was kind of a protector," Sharper said. "I was the guy that kept everything in front of us and tired to prevent the big play. In [the Saints] defense, I'm allowed to be a playmaker and trust my instincts and attack the football. It's two different worlds, from where I was last year and where I am this year. That's the biggest difference."
February, 2, 2010
2/02/10
6:00
PM ET
MIAMI -- There's been plenty of discussion about Minnesota's penalty for 12 men on the field near the end of regulation in the NFC Championship Game. But the intrigue extended to the next play, where New Orleans cornerback
Tracy Porter
's interception ended the Vikings' chance of breaking the tie before overtime.
The interception came only after a last-second adjustment by the Saints defense. Hall of Fame safety
Rod Woodson
-- appearing Tuesday at Super Bowl media day as part of the NFL Network contingent -- picked it up right away.
"If you go back and look at that play, you see [Saints linebacker Jonathan] Vilma make a check to bring Porter to the other side," Woodson said. "And what happens? Porter gets the pick."
Indeed, the Saints changed from a man-to-man to a cover-2 look that proved advantageous on the play. Coach Brad Childress said last month that Favre's first read was receiver
Bernard Berrian
, but the coverage dictated he move to his third read, which was Rice.
Woodson made the observation as a way to illustrate how Saints defensive coordinator Gregg Williams has empowered his players to make on-field adjustments.
"That's the sign of a great defensive coordinator," Woodson said. "He's not going to limit what his players can do. He allows his players to make plays for him."
July, 3, 2009
7/03/09
9:15
AM ET
Posted by ESPN.com staff
Chicago Bears
Detroit Lions
Green Bay Packers
Minnesota Vikings
February, 3, 2009
2/03/09
4:00
PM ET
Posted by ESPN.com's Kevin Seifert
I admit it. I clicked on this podcast to see if there were any hints of bitterness from former Minnesota receiver Cris Carter, who was excluded Saturday from the annual Pro Football Hall of Fame class for the second consecutive year.
I listened closely to a guy who doesn't usually have a problem speaking his mind. But Carter's reaction was classy, genuine and confident at the same time. Here's the full transcript of what he said this week on ESPN's "Mike and Mike in the Morning" radio show (emphasis is mine):
(Asked his feelings now that two years have gone by without getting into the Hall)
"Well, I ain't going to get no better next year, either [laughing]. I don't plan on having a big year. So it might be tough next year. Man, at this stage, I've been hanging out with [Mike] Golic and eating and everything. The thing about the Hall of Fame is, really, the news is not me not getting in. The news is the class that is going in -- all guys that did deserve to go in.
"I would probably start with my teammate Randall McDaniel, who was a dominant, consistent player. Undersized. Phenomenal teammate. He's everything you want in a teammate. He's everything you want in a Hall of Famer. ... I played with him for 10 years. He made the Pro Bowl every year. There was no down that I played with him that I didn't know I was playing with a Hall of Famer. Just like when you play with Reggie White.
"And Ralph Wilson Jr., him getting in, 90 years old. Give the man a chance to enjoy it. He should have been in. He's one of the pioneers and why we have success in the National Football League. The story is not me not getting in. The story is celebrating these guys: Bruce Smith, Rod Woodson, who I competed again. Bob Hayes, who finally got in. His sister was there. Big Derrick Thomas -- we saw him, Golic, unbelievable player.
"The story is not me. It's really not. I've done all I can do. Whenever the Hall of Fame calls, I'm pretty certain I'm going to answer."