January, 12, 2014
1/12/14
5:31
PM ET
The
Chicago Bears
announced on Sunday they won't be bringing back defensive line coach Mike Phair and linebackers coach Tim Tibesar for 2014. Given all the scrutiny surrounding a defense that suffered a historic collapse in surrendering the most points (478) in franchise history, total yards (6,313), and rushing yards, it was pretty much guaranteed someone would be held accountable.
Obviously, Phair and Tibesar were left holding the bag. But the move to dismiss them can't be categorized as entirely unfair.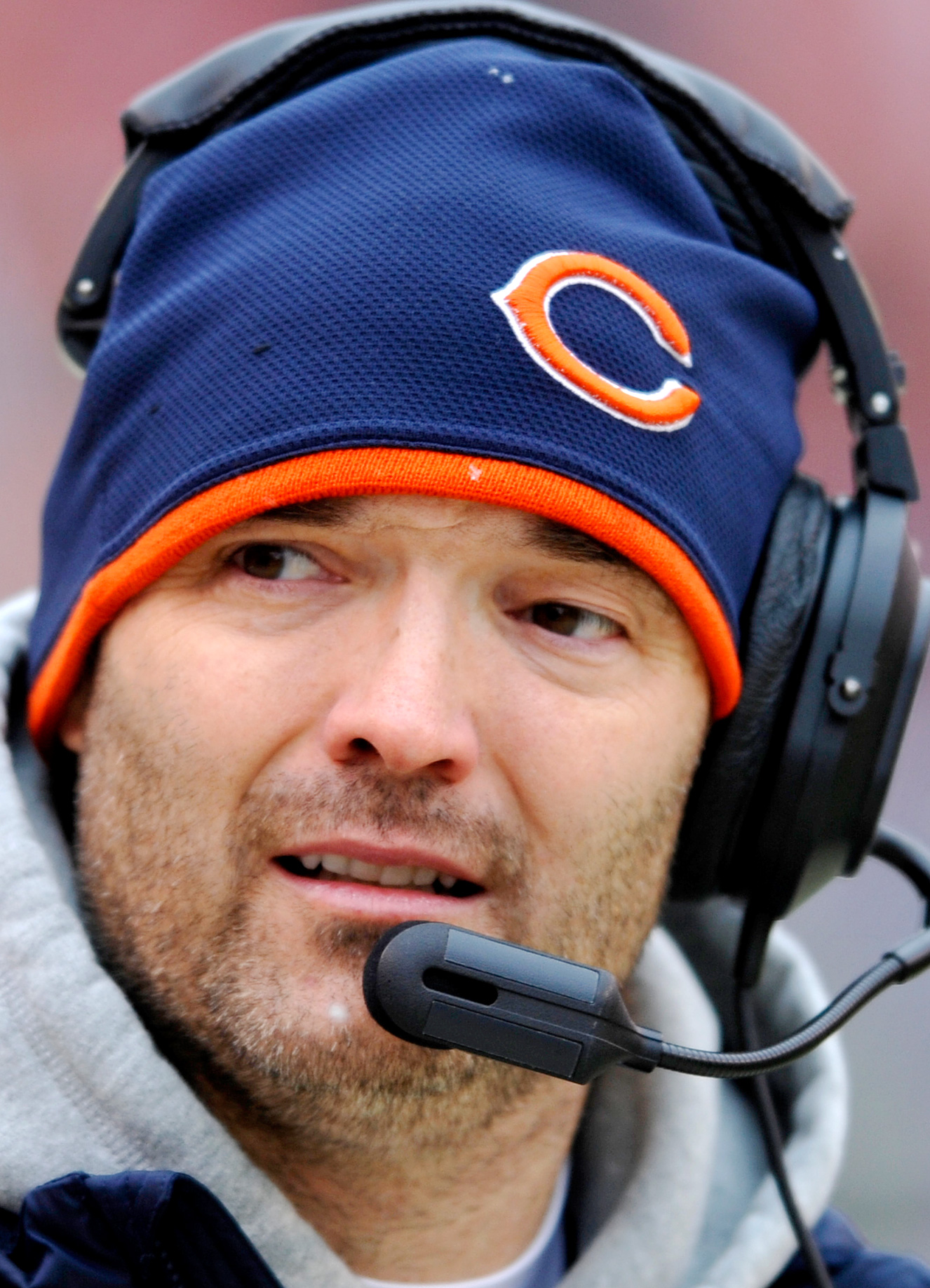 Tibesar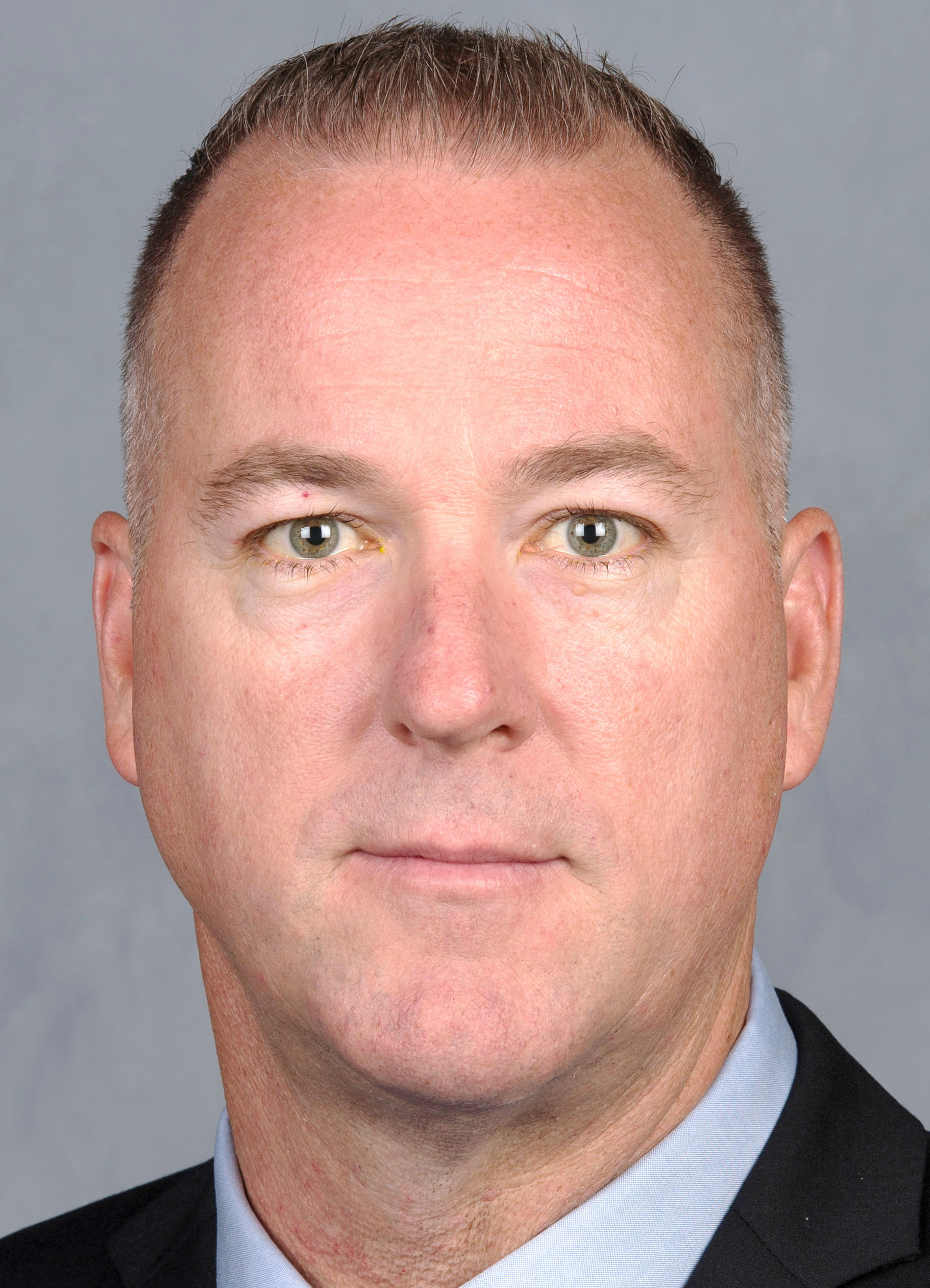 Phair
In Phair's case, he was dealt a difficult hand having lost
Henry Melton
and
Nate Collins
to season-ending injuries. But Phair was never able to get the best out of former first-round pick
Shea McClellin
(29 tackles, four sacks), and defensive tackle
Stephen Paea
, although hobbled most of the year with a turf toe injury, posted 29 tackles and 1 1/2 sacks in his third season, after producing at least two sacks in each of his first two years. Perennial Pro Bowler
Julius Peppers
, meanwhile, finished with 7 ˝ sacks after generating 11 sacks or more in each of the last two years. Of all the club's defensive linemen expected to play key roles in 2013, it's probably safe to say that
Corey Wootton
was the only player to show any improvement of that group.
No outside candidates to replace Phair have emerged, but it's likely the Bears will promote assistant defensive line coach
Michael Sinclair
to the post. In his first year with the Bears, Sinclair worked under head coach Marc Trestman as the defensive line coach of the Montreal Alouettes for all of the coach's years in the Canadian Football League.
Tibesar had also spent time with Trestman in the CFL, but worked all of 2012 as the defensive coordinator and linebackers coach at Purdue before joining the Bears. The Bears started the season with a veteran group at linebacker in
D.J. Williams
,
James Anderson
and
Lance Briggs
, but the position group fell off dramatically when forced to play rookies
Jonathan Bostic
and
Khaseem Greene
for extended periods due to injuries to the veterans.
While Bostic showed promise early on, he improved slightly, but not significantly enough as the season progressed, which was likely unacceptable for Trestman and general manager Phil Emery, given the rookie's tremendous upside, coupled with the fact he received plenty of snaps at one of the most important positions on Chicago's defense to gain enough experience to make a marked jump. Even after Briggs returned from a seven-game absence and was paired alongside Anderson and Bostic, the group still struggled.
Defensive coordinator Mel Tucker drew most of the criticism from the general public for the collapse of the franchise's once-vaunted defense in 2013, but several factors such as injuries conspired beyond his control as well as Phair and Tibesar. During the team's thorough self-evaluation over the past several days, the Bears looked closely at every aspect and likely determined they could coax more out of the linebackers and defensive line than Emery and Trestman thought Phair and Tibesar were capable of.
What does it mean for Tucker? That's unknown, but Trestman gave Tucker another vote of confidence when the team made the announcement Sunday about Phair and Tibesar. Tucker will join some of the team's other staff members on Monday in St. Petersburg, Fla., at the East-West Shrine Bowl.
"We believe Mel is the right person to lead our defensive unit," Trestman said. "He fully understands where we need to improve, has the skill set and leadership to oversee the changes that need to be made, and to execute our plan to get the results we know are necessary."
It's also likely that Tucker understands he's absolutely got to deliver results in 2014, regardless of the circumstances thrown his way or he'll wind up like Phair and Tibesar.
January, 29, 2013
1/29/13
7:30
AM ET
We're Black and Blue All Over:
Good morning. There's nothing like a long weekend in January to offer unfettered snow shoveling time and a deadline-free Pro Bowl watching environment.

While we were gone,
Richard Meryhew of the Star Tribune
published a story that has reverberated around the Twin Cities sports scene. It detailed the fight between the Minnesota Vikings and its future landlord over the design of their new stadium. Namely, the sides are at odds over how much flexibility the facility should have to squeeze in a baseball diamond for the hundreds of high school and college baseball games it will host during the cold weeks and months of the early spring.
The Vikings are holding firm to a design that would put the right field fence 285 feet and the power alley 319 feet away from home plate. Those distances would allow them to put football seats 44 feet away from the field, a proximity that presumably would sell at a high price, but they fall below standards for college games.
The team's landlord wants a bigger baseball dimensions, pushing back the football seats. An extended dispute could disrupt the timeline to open for the 2016 NFL season.
Gov. Mark Dayton has referred to the $975 million structure as "The People's Stadium" because of taxpayers' $498 million contribution. The idea was to allow Minnesotans access to it whenever football games are not being played, and the Vikings were well aware of that component when they made their $477 million investment. There is surely room for compromise here, but the issue is a reminder that the facility isn't and can't be a football-only stadium. In order to secure funding, the Vikings had to accept a less-than-ideal arrangement. If they wanted their ideal, they could have funded it privately. Groundbreaking is scheduled for October 2013.
Continuing around the NFC North: