NFC South:

Charlotte Hornets
February, 19, 2010
2/19/10
12:00
PM ET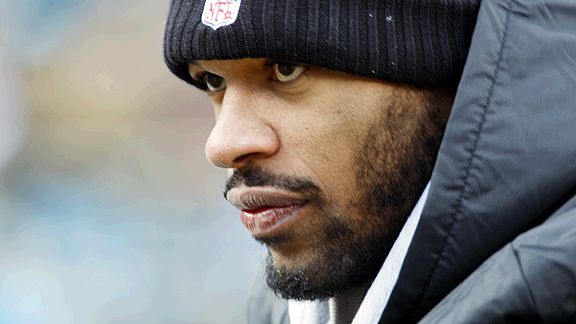 AP Photo/Nell RedmondEven after eight seasons in Carolina, Julius Peppers remains a mystery to many who follow the team.
When
Julius Peppers
first came to Charlotte back in 2002, the key to the city was under his doormat. The deeds for two states were waiting in his mailbox.
The home-grown kid was going to own both of the Carolinas and be the first true superstar to play for the
Carolina Panthers
. It would be almost like Michael Jordan getting drafted by the former Charlotte Hornets instead of the Chicago Bulls.
So what the heck is happening now? Why does it look as if the man who was supposed to be the King of the Queen City and the Count of the Carolinas is about to walk away from a franchise and a fan base that so wanted to embrace him? Why does it look like the Panthers are willing to sit back and watch the best player they've ever had go?
If you could answer those questions with one statement or even point to a single issue, this wouldn't be happening because it could have been resolved. The curious case of Peppers and the Panthers is beyond complicated. Sure, football and money are involved. But it goes way deeper than that. The divorce that appears about to happen if the Panthers don't put the franchise tag on their defensive end before Feb. 25 and let him become a free agent also involves emotions, personalities and a marriage that never was as close to being perfect as it looked on paper.
Blame can flow both ways on this and it's not accurate to say either side is entirely right or entirely wrong. But it is fair to say they both were flawed and maybe this pairing was doomed from the very start.
Let's start with Peppers. If you don't know him, don't feel bad because, basically, nobody knows him. Since the day he walked in the door of Bank of America Stadium, his teammates, coaches and team employees have tried to figure him out. They never have.
I covered Peppers on a daily basis for The Charlotte Observer from the day he was drafted until I left for this space right after the 2007 season. I saw and talked with Peppers many times, but the truth is I've had deeper conversations with my cat.
Peppers is a mystery wrapped in the body of a pass-rusher. He came in as an extremely shy and quiet kid. The only difference in that now is he's no longer a kid. He's 30 and, although he went on a Charlotte radio station recently and said he didn't want to stay with the Panthers, nobody knows what it is he really wants. Nobody really has been able to crack that one.