NFC South:

Outside The Lines
January, 22, 2013
1/22/13
2:03
PM ET
Just a quick heads-up to let you know that the reinstatement of New Orleans coach Sean Payton will be the featured topic on Tuesday's edition of "Outside The Lines."

The show is scheduled to air on ESPN at 3 p.m. ET.

I'm scheduled to be one of the panelists.
August, 13, 2012
8/13/12
5:34
PM ET
Time for a run through the Monday afternoon headlines from around the NFC South:
April, 23, 2012
4/23/12
4:08
PM ET
In an offseason that has been filled with controversy for the
New Orleans Saints
, we now have even more.
This one doesn't relate to the bounty program, but it could have major implications.
[+] Enlarge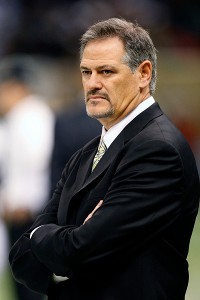 AP Photo/Bill HaberSaints' GM Mickey Loomis, already suspended for eight games next season, could be facing more punishment from the league.
ESPN's "Outside The Lines" just reported that New Orleans general manager Mickey Loomis
allegedly had an electronic device in his Superdome suite
that had been secretly re-wired to enable him to eavesdrop on visiting coaching staffs for nearly three seasons, from 2002-04. That allegedly took place before coach Sean Payton and quarterback
Drew Brees
arrived in 2006. Sources told "Outside The Lines" that the listening system was disabled when Hurricane Katrina hit New Orleans in 2005 and not restored. (Greg Bensel, Saints vice president of communications, said Monday on behalf of the Saints and Loomis: "This is 1,000 percent false. This is 1,000 percent inaccurate.")
This is significant on several levels. First, the report suggests that state and federal law might have been violated, and the situation has been reported to the U.S. Attorney in New Orleans. There is no indication yet if any charges will be filed. We'll wait for law enforcement and the lawyers to figure that out. I won't even speculate about what civil liabilities Loomis and the Saints could be exposed to.
But there are huge potential implications elsewhere. Loomis is suspended without pay for the first eight games of the 2012 season for his role in not stopping the Saints' bounty program. This latest news isn't going to persuade commissioner Roger Goodell to shorten Loomis' suspension.
In fact, this has the potential to lead to a longer suspension, or even more punishment for Loomis and the Saints. Although this incident allegedly took place quite a long time ago, it won't sit well with Goodell. He fined the
New England Patriots
$750,000 and forced them to forfeit a first-round draft pick for Spygate. You can make a case that listening to opposing coaches during a game is worse than videotaping signals on the sidelines and using that information.
Throw in the whole situation surrounding the bounty system, and I don't see how this can lead to anything positive for Loomis or the Saints.
Saints owner Tom Benson has stood by Loomis and Payton, who is suspended for the entire 2012 season. But you must wonder if news of more alleged wrongdoing by Loomis might prompt Benson to fire his general manager.
I know Benson has other things going on. He recently purchased the NBA's New Orleans Hornets. Brees hasn't been able to work out a long-term contract with the Saints, and that's not a positive for Brees, Benson or the Saints. The team is waiting to see if players will be suspended for their roles in the bounty program. Benson also reportedly has put his granddaughter, Rita Benson LeBlanc, on
unofficial administrative leave
. LeBlanc had been viewed as the heir apparent to Benson, but it doesn't sound as if the owner is anywhere near ready to step aside.
That might be a good thing, because the Saints have all sorts of turmoil to deal with. Someone must clean up this mess. It's Benson's team, so we'll wait and see where he goes from here.
This offseason just keeps getting worse for the Saints.
March, 22, 2012
3/22/12
2:53
PM ET
If you want to hear more on the New Orleans Saints' bounty scandal, you might want to tune in to ESPN at 3 p.m. ET.
There will be a special edition of "Outside The Lines" focusing on the Saints' situation. I don't know details of exactly what will be discussed.
But I'll be watching to see if there are any new developments.
In related news, Sen. Dick Durbin is
setting up a Judiciary Committee hearing
about bounties in the NFL and other major sports in the wake of the news about the Saints.
January, 31, 2010
1/31/10
12:18
PM ET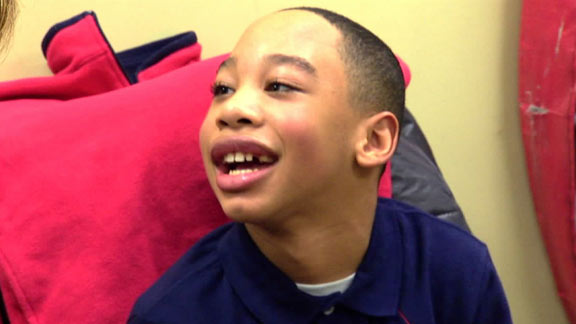 Kelly Naqi reviews the tragic saga that put former Carolina Panthers wide receiver Rae Carruth behind bars, and left a boy without parents.
January, 28, 2010
1/28/10
7:13
PM ET
Just received word that "The Rae Carruth Story: 10 Years Later'' will air on Outside the Lines on Sunday at 9 a.m. ET on ESPN.

Here's the quick summary that was sent out as part of the preview:

"A decade after then-Carolina Panther's receiver Rae Carruth commissioned the shooting death of his pregnant girlfriend, the couple's son delivered at six months in the aftermath of the shooting, suffers from cerebral palsy. The bullets missed the unborn baby, but oxygen to his brain was cut off. Now, 10, Chancellor Adams has learned to walk more than 150 steps without assistance. And the man who pulled the trigger that fateful day is seeking forgiveness for committing the crime that landed him a 50-year prison sentence. For his part, Carruth is not talking.''

Carruth has refused all media requests since the incident took place. "The man who pulled the trigger'', according to what transpired in the trial is Van Brett Watkins and he does speak. Watkins confessed to the shooting and testified against Carruth to avoid the death penalty. If you remember anything about the trial, you'll recall that Watkins is a very outspoken person. That hasn't changed.

"I don't like Rae Carruth. I probably would do something to Rae Carruth if I seen him,'' Watkins said in a television interview from prison.