April, 16, 2010
4/16/10
10:00
AM ET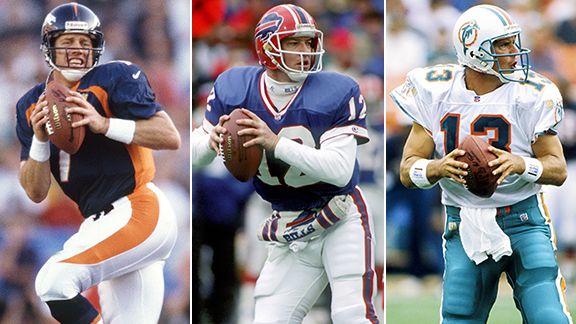 US PresswireJohn Elway, Jim Kelly and Dan Marino are a part of a draft class that may be the best in NFL history.
The 1983 NFL draft might have been the best of the modern era even without Hall of Fame quarterbacks
John Elway
,
Jim Kelly
or
Dan Marino
.
It was that good.
"I think if you asked each guy to a man, in particular the Hall of Fame guys, there has always been a pride about our class," said cornerback
Darrell Green
, the 28th overall choice in 1983 and a Hall of Famer. "Without ever discussing it, we knew we were a pretty special class of athletes."
The class produced six Hall of Famers –- Elway, Kelly, Marino, Green,
Eric Dickerson
and
Bruce Matthews
-– in addition to recent Hall finalists
Richard Dent
and
Roger Craig
. Of the 335 players drafted, 41 combined for 142 Pro Bowl appearances.
No other draft class has produced more than 34 Pro Bowl players since the NFL and AFL combined for a common draft in 1967, according to ESPN Stats & Information. That year served as the starting point for this project ranking the five best draft classes. The 1996, 1981, 1969 and 1985 drafts also made the cut.
Not that making the cut was good enough for some.
"If you took the defensive players in our draft and put them on the field against any class, we would shut them out," said
Ronnie Lott
, one of the more decorated members of a 1981 class featuring
Lawrence Taylor
, Mike Singletary,
Rickey Jackson
,
Howie Long
and Kenny Easley.
The project was biased against recent classes because their players haven't had time to achieve in ways that set apart the older classes. The 2001 class has already produced 33 Pro Bowlers, same as the 1996 class and more than every other class but 1983, 1987 and 1988. But the best players from that class aren't finished achieving.
The biggest challenge, at least to me, was settling on the right criteria. ESPN Stats & Information provided an updated version of the spreadsheet used to identify elite draft classes for
a previous project

. The spreadsheet awarded points to players based on:
Hall of Fame enshrinement (15 points)

MVP awards (8)

Player of the year awards (6)

All-Pro first-team awards (4)

All-Pro second-team awards (3)

Super Bowl victories (3)

Pro Bowls (2)

Rookie of the year awards (2)

Super Bowl defeats (1)
I used the spreadsheet as a starting point.
From there, I assigned 15 points to current or recently retired players likely destined for Canton. The players I singled out were:
Troy Polamalu
,
Dwight Freeney
,
Ed Reed
,
LaDainian Tomlinson
,
Steve Hutchinson
,
Brian Urlacher
,
Tom Brady
,
Champ Bailey
,
Peyton Manning
,
Randy Moss
,
Alan Faneca
,
Orlando Pace
,
Walter Jones
,
Tony Gonzalez
,
Jason Taylor
,
Jonathan Ogden
,
Marvin Harrison
,
Ray Lewis
,
Brian Dawkins
,
Terrell Owens
,
Derrick Brooks
,
Marshall Faulk
,
Larry Allen
,
Michael Strahan
,
Brett Favre
,
Junior Seau
and
Deion Sanders
.
I added five points for Hall of Fame finalists not yet enshrined -- Cortez Kennedy, Shannon Sharpe, etc. These changes allowed the rich to get richer, of course, because all those players already had lots of Pro Bowls on their resumés. But if it was important to recognize current Hall of Famers -- and it was, I thought -- then it was important to acknowledge the strongest candidates not yet enshrined.
Another thing I noticed: These changes didn't significantly alter results, which were predicated mostly on Pro Bowl appearances, a statistical correlation revealed.
The next challenge was making sure the formula didn't acknowledge great players at the expense of good ones. ESPN's John Clayton and Gary Horton of Scouts Inc. felt the formula should take special care in this area. I wasn't as adamant.
"You love the Hall of Famers," Horton said, "but I like the class where the guy plays at a high level for a long time. I love those third-round picks that just play and play. We shouldn't make a mistake at the first pick. That guy should be a great player."
Clayton used
approximate-value ratings
from Pro Football Reference to produce averages for each draft class. The 1993 class produced the highest average, followed by the 1996, 1983, 1975 and 1971 classes. Clayton also plugged in total games played. The 1983 class edged the 1993 class for the most, followed by the 1990, 1976 and 1988 classes.
A few key variables changed along the way.
Teams drafted at least 442 players annually from 1967 to 1976. They drafted more than 330 players each year from 1977 through 1992. The 1993 class featured only 224 players, fewer than any class under consideration. The first 224 players drafted in 1969 had much higher average approximate-value ratings than the 1993 class, for example. More recent draft classes also benefited from league expansion, which opened roster spots and opportunities for additional players.
NFL regular seasons also grew in length from 14 to 16 games beginning in 1978.
My focus was more on what the draft classes produced and less on extenuating circumstances.
The 1993 class is among those deserving honorable mention. Do the most decorated members of that class -- Strahan,
Willie Roaf
,
Will Shields
,
John Lynch
,
Jerome Bettis
and
Drew Bledsoe
among them -- hold up to the best from other years?
Take a look at my top five classes and decide for yourself.
---
[+] Enlarge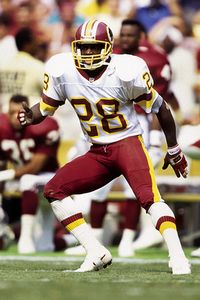 US PresswireDarrell Green was the last pick of the first round in the 1983 draft.
1983
Why it's the best:
No other class came close using the point system from ESPN Stats & Information. The 1983 class finished in a virtual tie with the 1996 and 1981 classes even when I removed from consideration the three Hall of Fame quarterbacks -- Elway, Marino and Jim Kelly. No class had more combined Pro Bowls from its top-10 picks (42) or more combined Pro Bowls from players drafted later than the 200th overall choice (26). Five of the six Hall of Famers played their entire NFL careers with one team for 83 combined seasons, or 16.6 on average.
Hall of Famers:
Elway (Broncos), Kelly (Bills), Marino (Dolphins), Green (Redskins), Dickerson (Rams), Matthews (Oilers)
Hall of Fame finalists:
Richard Dent (Bears), Roger Craig (49ers)
Other big names:
Karl Mecklenburg
(Broncos), Joey Browner (Vikings),
Chris Hinton
(Broncos),
Charles Mann
(Redskins),
Dave Duerson
(Bears),
Leonard Marshall
(Giants),
Albert Lewis
(Chiefs), Curt Warner (Seahawks), Jimbo Covert (Bears),
Henry Ellard
(Rams),
Mark Clayton
(Dolphins),
Tim Krumrie
(Bengals),
Greg Townsend
(Raiders), Gill Byrd (Chargers),
Don Mosebar
(Raiders),
Darryl Talley
(Bills).
Late-round steals:
Mecklenburg was the 310th overall choice. Dent went 203rd overall. Clayton went 223rd. They combined for 15 Pro Bowls.
Ah, the memories:
Green grew up in Houston rooting for the Oilers, but his hometown team wasn't very accommodating on draft day. His family didn't have cable TV, so they couldn't watch the draft on ESPN. They had heard the Oilers would be showing it at their facility, or at least providing real-time updates, but Green was turned away.
"They sent my little behind on out of there," Green said. "That is the way that went. What is funny, I'm a Houstonian, I played 20 years in the NFL, started 18 years and I never played in Houston but one time, so I couldn't stick it to them. ... But you always love your hometown. I was a Luv Ya Blue, Bum Phillips, Kenny Burrough, Earl Campbell, Dan Pastorini fan."
Green was used to the cold shoulder. Tim Lewis, drafted 11th overall by Green Bay, was supposed to be the superstar cornerback that year. Looking back, Green liked going one spot after Marino. Green also values being a bookend to a first round featuring Elway on the other side.
"[Redskins general manager] Bobby Beathard told me if I was there, he would take me," Green said. "I'd always been told by pro players, 'Hey, don't believe anything they say.' As an adult, I know why. Things change. But the man told me. We got down to Dan Marino at 27 and I knew I wouldn't be 27. Then when we got to 28, the last pick of the first round, now I've got nothing else to do but believe it. I was extremely excited he maintained his word."
---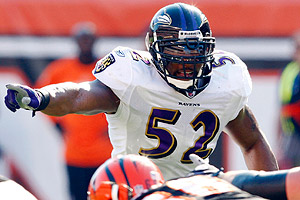 Frank Victores/US PresswireRay Lewis could be one of the best linebackers to ever play in the NFL.
1996
Why it's No. 2:
Jonathan Ogden and Ray Lewis arguably rank among the three best players at their positions in NFL history. Marvin Harrison and Terrell Owens arguably rank among the
10 greatest receivers
. Between four and seven members from this class have strong credentials for Canton. Only the 1983 class produced more total Pro Bowl appearances. Unlike some other classes -- 1988 comes to mind -- this one provided star power deep into the draft.
Hall of Famers:
none yet.
Hall of Fame finalists:
none yet.
Strongest Hall credentials:
Jonathan Ogden (Ravens), Marvin Harrison (Colts), Ray Lewis (Ravens), Brian Dawkins (Eagles), Terrell Owens (49ers),
Zach Thomas
(Dolphins),
La'Roi Glover
(Raiders).
Other big names:
Mike Alstott
(Bucs),
Willie Anderson
(Bengals),
Simeon Rice
(Bucs),
Lawyer Milloy
(Patriots),
Tedy Bruschi
(Patriots),
Eddie George
(Titans),
Jeff Hartings
(Lions),
Keyshawn Johnson
(Jets),
Donnie Edwards
(Chiefs),
Jon Runyan
(Oilers),
Amani Toomer
(Giants),
Muhsin Muhammad
(Panthers),
Stephen Davis
(Redskins),
Joe Horn
(Chiefs),
Marco Rivera
(Packers).
Late-round steals:
Fifth-rounders Thomas, Glover and Horn combined for 17 Pro Bowls. Another fifth-rounder,
Jermaine Lewis
, added two more. No other fifth round produced more total Pro Bowls during the period in question. Although expansion added additional picks to more recent fifth rounds, those picks were also later in the draft. Thomas and Glover should get strong Hall of Fame consideration.
Ah, the memories:
Glover was the 16th defensive tackle drafted in 1996. He wasn't even invited to the combine initially, and when he did get the call, there wasn't enough time to prepare for the specialized events. Glover, who weighed about 265 pounds at San Diego State, was in trouble and he knew it.
"It's funny to me now, but it wasn't funny then," Glover said. "I got a call maybe a week before the combine, so I wasn't prepared. I was out there doing my long-distance conditioning training and I wasn't doing speed-type training. I may have ran like a 5.1 or 5.2, a very bad time."
Glover performed much better at his personal workout, dropping those times into the low 4.9s. Oakland made him the 166th player chosen that year.
"I just remember feeling goosebumps and I started sweating -- the dream is coming true," Glover said. "And then I was put on the phone with Mr. Al Davis. He asked me a very specific question: 'How would you like to be an Oakland Raider?' And I damn near lost it. I didn't cry or anything. I kept my composure over the phone. As soon as I hung up and saw my name come on the ticker -- I lived in a tiny 2-3 bedroom home -- the place just erupted. All the women were crying and all the men were asking for tickets."
---
[+] Enlarge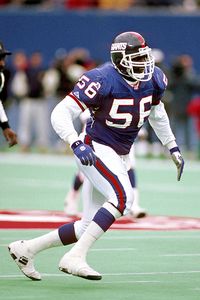 US PresswireLawrence Taylor helped the New York Giants win two Super Bowls.
1981
Why it's No. 3:
This was arguably the greatest defensive draft under consideration, particularly near the top. The NFL's best athletes typically played offense, but 1981 draftees Taylor, Lott and Easley helped change the dynamics. This draft wasn't as strong as some throughout, but its star power on defense set it apart. Key players from this draft helped the 49ers, Redskins, Giants, Bears and Raiders dominate at times during the decade. Only the 1986 draft produced more Super Bowl winners.
Hall of Famers:
Taylor (Giants), Lott (49ers), Mike Singletary (Bears), Howie Long (Raiders), Rickey Jackson (Saints), Russ Grimm (Redskins).
Hall of Fame finalists:
none.
Other big names:
Easley,
Eric Wright
(49ers),
Dennis Smith
(Broncos), Cris Collinsworth (Bengals), Hanford Dixon (Browns), Freeman McNeil (Jets), James Brooks (Chargers), Brian Holloway (Patriots), Hugh Green (Bucs), Carlton Williamson (49ers), Neil Lomax (Cardinals), Dexter Manley (Redskins),
Mark May
(Redskins),
E.J. Junior
(Cardinals).
Late-round steals:
Charlie Brown, chosen 201st overall by the Redskins, caught 16 touchdown passes in his first two seasons, earning Pro Bowl honors both years.
Wade Wilson
, chosen 210th, played 19 seasons and earned one Pro Bowl berth, in 1988.
Ah, the memories:
Once the 49ers drafted Lott eighth overall, the USC safety headed to the airport to use a ticket the team had held for him. Easley, chosen sixth by the Seahawks, was the other great safety in that draft class and the two were so closely linked that the person behind the airline counter mixed up Lott's destination.
"You are going to Seattle?"
"No, San Francisco," Lott replied.
Lott often looks back on how things might have been different if the Saints had drafted Taylor instead of George Rogers first overall. That wasn't going to happen because the Saints wanted a running back to help them control the clock, and they were especially particular about character in that draft -- their first with Bum Phillips as head coach.
"Lawrence Taylor, I didn't realize he was going to be that type of player, but Rickey Jackson did turn out to be the player we needed [in the second round]," Phillips said. "We needed a great player and a great individual. We needed some leadership and we needed the right kind of character to be leaders."
The 49ers needed a new secondary. They used that 1981 draft to select Lott, Wright and Williamson.
"I talked to Bill Walsh and his statement was, 'If I see it on film once, then my coaches should be able to get it out of a guy,'" said Horton, the Scouts Inc. founder and veteran NFL talent evaluator. "That always stuck with me. He was amazing at seeing things on tape. That '81 draft was a smart draft. You could look at that draft and you could see what teams were thinking."
---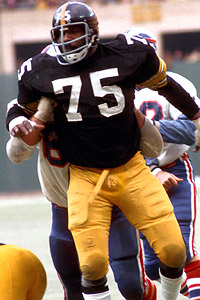 Malcolm Emmons/US PresswireJoe Greene is one of five Hall of Fame inductees from the 1969 draft class.
1969
Why it's No. 4:
Roger Wehrli's 2007 Hall of Fame enshrinement gave this class five inductees. Only three other classes managed more combined Pro Bowl appearances. Some of the names in this class won't resonate with recent generations, and that is understandable. But this was still a strong class and one worthy of our consideration.
Hall of Famers:
Joe Greene (Steelers), Ted Hendricks (Raiders), O.J. Simpson (Bills), Wehrli (Cardinals), Charlie Joiner (Oilers).
Hall of Fame finalists:
L.C. Greenwood (Steelers), Bob Kuechenberg (Eagles).
Other big names:
George Kunz (Falcons), Bill Bergey (Bengals), Bill Stanfill (Dolphins), Calvin Hill (Cowboys), Ed White (Vikings), Gene Washington (49ers), Jack Rudnay (Chiefs), Bill Bradley (Eagles), Ted Kwalick (49ers), Jim Marsalis (Chiefs), Ron Johnson (Browns), Fred Dryer (Giants).
Late-round steals:
Greenwood was a six-time Pro Bowl choice and was the 238th overall pick. The Falcons found five-time Pro Bowler Jeff Van Note with the 262nd choice. Larry Brown, chosen 191st overall, was a four-time Pro Bowl selection.
Ah, the memories:
There was no scouting combine back then. Wehrli couldn't remember seeing a pro scout, even at Missouri practices. He had never even run a 40-yard dash until a Cardinals scout asked him to run one at the Hula Bowl all-star game in Hawaii.
Wehrli agreed to run on the spot even though he was wearing pads, the playing surface was natural grass and the stakes were higher than he realized.
"At the time, I didn't know it was a Cardinals scout," Wehrli said. "I ran the 40, came back and he said, 'Man, we didn't realize you were that fast.' Later, he told me that timing moved me up to a first-round draft choice [from the third round]."
Wehrli had clocked in the 4.5-second range. He would run 4.4s on Astroturf later in the pros.
"You never really trained for it back then," he said.
---
[+] Enlarge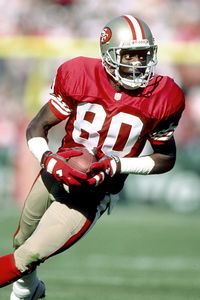 US PresswireJerry Rice, the best receiver in NFL history, helped San Francisco win three Super Bowls.
1985
Why it's No. 5:
Just as the 1983 class featured more than quarterbacks, the 1985 version offered much more than the most prolific receiver in NFL history. Yes,
Jerry Rice
was the 16th overall choice, helping set apart this class from some others. But the supporting cast featured elite talent, from
Bruce Smith
to
Chris Doleman
and beyond.
Hall of Famers:
Rice (49ers), Smith (Bills).
Hall of Fame finalists:
Andre Reed
(Bills).
Other big names:
Lomas Brown
(Lions),
Steve Tasker
(Oilers),
Ray Childress
(Oilers),
Kevin Greene
(Rams),
Jay Novacek
(Cardinals),
Bill Fralic
(Falcons),
Jerry Gray
(Rams),
Randall Cunningham
(Eagles),
Ron Wolfley
(Cardinals), Al Toon (Jets),
Jim Lachey
(Chargers),
Kevin Glover
(Lions),
Mark Bavaro
(Giants), Herschel Walker (Cowboys),
Duane Bickett
(Colts),
Doug Flutie
(Rams),
Jack Del Rio
(Saints).
Late-round steals:
Tasker became a seven-time Pro Bowl choice on special teams as the 226th overall choice (albeit with Buffalo, after the Oilers waived him). Greene was a fifth-rounder, Novacek was a sixth-rounder and Bavaro, one of the toughest tight ends, provided excellent value in the fourth round.
Ah, the memories:
Bill Polian was a little-known pro personnel director with USFL roots when Bills general manager Terry Bledsoe suffered a heart attack two months before the draft. The Bills had already landed their franchise quarterback in Kelly two years earlier, but his two-year detour through the USFL had set back the organization. Buffalo held the No. 1 overall pick, and the stakes were high.
Polian took over GM duties. Norm Pollom, a holdover from the Chuck Knox years, headed up the college scouting side.
The Bills were in great hands. Although some fans hoped the team would draft Flutie, Polian and Pollom found building blocks.
Aggressive wheeling and dealing allowed Buffalo to land cornerback Derrick Burroughs with the 14th choice, acquired from Green Bay, even after drafting Smith first overall. Reed was a steal in the fourth round. The decision to draft Smith over Ray Childress was the right one even though Childress became a five-time Pro Bowl choice for the Oilers.
April, 16, 2010
4/16/10
9:31
AM ET

Daniel Brown of the San Jose Mercury News
quotes Roger Craig as saying the 49ers would be better off with Frank Gore sharing carries, a concept Gore has resisted. Craig: "I think (Gore) needs to take a step back and realize it's about the team. I could have run for 1,000 yards a lot of years, but we were not going to win that way. There's no point in running for 1,000 yards if you're not going to be in the playoffs. You do what it takes to win. There were times when the most important thing I could do was selling a play-action fake so that Jerry Rice or John Taylor could get open and make a catch." It's natural for a running back to want the ball and I wouldn't hold it against Gore for feeling that way. Doesn't mean he's not a team guy. So much for a little solidarity among running backs.
Matt Barrows of the Sacramento Bee
says 49ers personnel man Trent Baalke was quite guarded during a meeting with reporters Monday. Baalke: "I think you can realistically expect five to six offensive tackles to be gone in the first round. Now will that happen, I don't know. .... I think if you look at history, the better tackles always have gone in the draft. It's a need, it's a position that teams place a lot of value on in the National Football League, especially the left tackle position."
Matt Maiocco of the Santa Rosa Press-Democrat
says Baalke would not rule out drafting a quarterback early.
David White of the San Francisco Chronicle
said Baalke recommitted to Alex Smith as the 49ers' quarterback. Baalke: "We're not going to rule out anything at this point, but I want to make this clear: Alex Smith is our quarterback. We have total confidence in his ability to get the job done."

Clare Farnsworth of seahawks.com
says Deion Branch enjoyed a strong three-day minicamp -- not just because coach Pete Carroll said so. Farnsworth: "Early in practice, Branch reached back to make a one-handed grab of a pass from Matt Hasselbeck. Later, in the 7-on-7 drill, Branch made a nice falling grab along the sideline of a pass from Charlie Whitehurst. In the same drill, Branch caught a pass over the middle and another in the flat." The Seahawks have consistently said good things about Branch and sometimes it sounded self-serving, as if they were trying to build his trade value. They've also said they prefer big receivers. But they also lack depth at the position and Branch is clearly one of the better receivers on the team. Seattle could need him.
Danny O'Neil of the Seattle Times
says the Seahawks signed former USC receiver Mike Williams following a three-day tryout, but there was no word on Reggie Williams' status. It's tough to tell much at a three-day camp in shorts, but Mike Williams was the one I noticed more during practice Tuesday.
Also from O'Neil
: Seahawks general manager John Schneider downplays losing Brandon Marshall to the Dolphins. Schneider: "It didn't really set back our plans. There was a certain level of risk. We got in. We did our investigation. We had great contact, we had great communication all the way through, and we had a certain level we were willing to go to and it just didn't happen. We weren't going to come off of where we were, and congratulations to Brandon and Miami and Denver for working it out."
Eric D. Williams of the Tacoma News Tribune
says the Seahawks' quarterbacks were better than Carroll expected.
Also from Williams
: Seattle also signed Reggie Williams.
Dave Boling of the Tacoma News Tribune
offers thoughts on new Seahawks offensive line coach Alex Gibbs. Tackle Sean Locklear: "I was a little intimidated coming in … just from all the things you hear. But, honestly, he's a good guy. At the end of the day, he sincerely cares for you. Guys have told me that. (He's) old school, but I love him and I'm going to enjoy playing for him." Can Gibbs keep up the unrelenting intensity for a full season? He pushes so hard that he can be a candidate for burning out a bit down the stretch. At least that's what people who have worked with him have told me.

Kent Somers of the Arizona Republic
says Cardinals strength-and-conditioning coach John Lott isn't all about bulking up. Lott: "There's a perceived notion that a defensive tackle should be 305 pounds, 6-feet-4. Shoot, (Darnell) Dockett is 6-foot-1, 280 pounds. You can't hit what you can't touch."
Also from Somers
: The Cardinals will probably focus on defense in the upcoming draft. Somers: "Most immediate spots to fill are nose tackle and inside linebacker. Whisenhunt didn't say which nose tackles he liked, but he did joke that the team would stay away from drafting another one from Michigan. They have two Wolverines on the roster: Gabe Watson and Alan Branch. Branch has moved to end but likely will see some work on the nose, too."
Darren Urban of azcardinals.com
passes along draft memories from Cardinals players. Beanie Wells: "I wanted to be the first running back taken. I wanted people to know I was the best at my position. (Draft status) was more of a pride thing with me. You are worried about the guys before you. You have been comparing yourself to them the whole time, so it makes for a stressful day."

Bill Coats of the St. Louis Post-Dispatch
puts the Rams' draft options in perspective by recounting debates at the top of past drafts.
Bryan Burwell of the St. Louis Post-Dispatch
says the stakes are high for the Rams. Brian Billick: "Imagine this conversation now. You have to go to your boss and say, 'Okay, we're going to take Sam Bradford -- and that seems to be the conventional thinking now -- and can you give me $40 (million) or $45 million guaranteed for a guy that history tells us at best is a 50-50 crap shoot?' "
Jim Thomas of the St. Louis Post-Dispatch
reminds Rams general manager Billy Devaney of his role in the Chargers' selection of Ryan Leaf. Thomas: "Rams general manager Billy Devaney was the Chargers' director of player personnel in 1998. But San Diego general manager Bobby Beathard ran the show, and the trade-up for Leaf was his call. Beathard was known as a draft non-conformist, with a knack for taking risks. This one backfired. But as Beathard's right-hand man, there was some guilt by association for Devaney. He has kidded himself at times during his Rams tenure whenever Leaf's name comes up. And he has said the biggest lesson learned from the Leaf experience was to put more stock in intangibles -- leadership, work ethic, character traits, etc. -- when evaluating talent, particularly at the quarterback position."
Also from Thomas
: The deadline for signing restricted free agents to offer sheets passed quietly for the Rams.
Howard Balzer of the St. Louis Globe-Democrat
says Rams minority owner Stan Kroenke serves on the NFL's Los Angeles Stadium Working Group. Whether that means Kroenke would like to build a stadium in Los Angeles isn't really known. I've been a skeptic on the concept simply because there's been so much talk -- and no meaningful action -- when it comes to restoring the NFL to the city.
March, 29, 2010
3/29/10
9:01
AM ET
The Rams should feel better about
Sam Bradford
's prospects as the No. 1 overall choice in the 2010 draft after watching the quarterback work out Monday at the University of Oklahoma.
The session, which begins at noon ET, is a setup. That's the reality of pro days featuring elite prospects. They are choreographed to make the stars look good. Quarterbacks throw to their own receivers at their own stadiums on their own terms, without having to worry about coverages or pass rushes. It's tough for great college players to look bad under those circumstances.
The first pro day I attended helped Ryan Leaf cement his status as one of the top two choices in the 1998 draft. Colts president Bill Polian and then-Chargers general manager Bobby Beathard stood on the field at Washington State's Martin Stadium with straight faces while Leaf showed off his obvious physical skills.
If either personnel evaluator had known Leaf would bomb in the NFL, neither would have wasted his time in Pullman that day.
Rams GM Billy Devaney worked under Beathard at the time. The Leaf experience, coupled with his experience in Atlanta during the
Michael Vick
saga, left Devaney more focused than ever on a quarterback's maturity, character and overall ability to comport himself as a franchise player. Bradford appears to have convinced the Rams on those fronts. His workout Monday is significant for them mostly because Bradford still must prove he has overcome the shoulder injury that ended his 2009 season.
Bradford's surgeon, Dr. James Andrews, has vouched for the shoulder in conversations with the Rams and Redskins,
Peter King notes
. Bradford would have to struggle pretty badly during his pro day to hurt his draft stock. I have a hard time thinking that will happen under the circumstances.
October, 4, 2009
10/04/09
10:07
AM ET

Posted by ESPN.com's Mike Sando

Dave Boling of the Tacoma News Tribune
explains how the Seahawks plan to adjust their communication on defense to help combat Peyton Manning. Every defensive player will wear a wristband featuring tactical information, the better to facilitate stealth communications.
Also from Boling
: Seahawks coach Jim Mora is optimistic about the season after looking at where the team ranks in several statistical categories. Mora: "I feel like we're starting to get some of our best players back, and I feel like … while they were gone, young guys stepped in and played admirably. I like the direction this team's headed in; I don't necessarily like our record, but I love our mind-set, our attitude, our work ethic, and I think there are real positives on the horizon for this team."
Eric D. Williams of the Tacoma News Tribune
says questions about Seneca Wallace linger following his performance against the Bears in Week 4.
Greg Johns of seattlepi.com
says Lofa Tatupu's return is key for the Seahawks as they try to match wits with Manning.
Danny O'Neil of the Seattle Times
wonders which Seahawks defense will show up against the Colts. Answer: The one without No. 1 cornerback Marcus Trufant, No. 3 cornerback Josh Wilson and rangy linebacker Leroy Hill. It's a tough matchup.

Jim Thomas of the St. Louis Post-Dispatch
checks in with Brian Billick in profiling Rams quarterback Kyle Boller, whose high school exploits in California drew comparisons to John Elway. Billick: "It's just the way Kyle carries himself. I don't know that you wouldn't want that. He wasn't arrogant by any stretch of the imagination. But he acted the way a good-looking Cal grad, who was about to lot of have of money, with great athletic talent would. Great grounded values. Great parents."
Also from Thomas
: He gives the Rams' run defense an edge against the 49ers' run offense.
Bryan Burwell of the St. Louis Post-Dispatch
says fans should be patient with the Rams' new leadership. He checks in with former NFL general manager Bobby Beathard, who draws comparisons to the 1981 Redskins.
Bill Coats of the St. Louis Post-Dispatch
checks in with Keith Null, who is one step closer to the field while Marc Bulger recovers from injuries.

Gwen Knapp of the San Francisco Chronicle
says a 49ers defeat to the Rams would expose the team as less than a contender in the NFC.
Sam Whiting of the San Francisco Chronicle
says the 49ers' new uniforms very nearly match the ones worn 15 years ago.
John Crumpacker of the San Francisco Chronicle
says it's time for Manny Lawson to step up and collect his first sack of the season.
Also from Crumpacker
: The 49ers' scheme -- and the times -- have turned Moran Norris into a glorified guard. He could do more if asked.
Kevin Lynch of Niner Insider
thinks the 49ers need to give Jason Hill a chance to play at Micheal Spurlock's expense. Coach Mike Singletary's recent comments about Hill suggested a certain level of impatience with the receiver's injuries.
Matt Maiocco of the Santa Rosa Press-Democrat
says the 49ers will take a measured approach to the passing game even without Frank Gore. The staff thinks a conservative approach is one key to Shaun Hill's efficiency.
Matt Barrows of the Sacramento Bee
says the 49ers' Adam Snyder has the edge on Tony Pashos for the job at right tackle.
Daniel Brown of the San Jose Mercury News
says Isaac Bruce is more than happy to contribute as a blocker, particularly with the 49ers winning.
April, 21, 2009
4/21/09
1:18
PM ET
Posted by ESPN.com's Mike Sando
The Rams could certainly use a starting-caliber wide receiver. Donnie Avery and perhaps the newly acquired Laurent Robinson join Keenan Burton as the Rams' top three receivers. None has proved himsel
f as a consistent starter to this point.
For that reason, I expect the Rams to strongly consider drafting a receiver in the first three rounds. If Michael Crabtree isn't a consideration at No. 2, the Rams might need to hope one of the more talented wideouts falls to them in the second round.
What will the Rams do? Let's start by looking at which receivers their general manager's teams have selected during the 2000s. We see right away from looking at the chart that Billy Devaney's teams -- the Chargers, 49ers, Falcons and Rams -- haven't used first-round choices for the position.
The pattern holds even if we expand the range to 1990, when Devaney broke into the NFL with the Chargers under GM Bobby Beathard (Devaney was there from 1990 through 2000).
Avery still stands as the only receiver Devaney's teams have drafted among the top 40 overall choices. From 1990 to 1996, the Chargers did draft five receivers in the second and third rounds (picks 41 through 70). Throw in Burton's selection at No. 75 last year and we see where Devaney might strike for a receiver in 2009.
April, 3, 2009
4/03/09
2:03
PM ET
Posted by ESPN.com's Mike Sando
Rudy from Chicago writes: Sando! For each of the 4 divisional teams, which little-known players do you think are poised to have big seasons? We all have ideas as to how the big stars will play, but what about the up-and-comers? Thanks Sando, great blog.
Mike Sando: Thanks. Good question. I'm not sure each of the teams will have a little-known player enjoy the sort of season Steve Breaston put together in 2008. I'll be some of our regular contributors can step up with suggestions. I'll take a stab here.
Does John Greco become a productive starting offensive lineman for the Rams? Not if the team drafts a starting left tackle, as expected. Keenan Burton might be a candidate at receiver. Someone beyond Donnie Avery has to catch the passes. I would exclude Avery from the discussion because he played extensively as a rookie. His numbers could spike by default if the Rams do not find other starting-caliber receivers.
Cornerback Tarell Brown could get a chance in San Francisco. Free safety Dashon Goldson will get a chance. Jason Hill and/or Josh Morgan could take the next step as receivers. And a healthy Brandon Jones could take the next step.
In Seattle, does Will Herring get a shot at linebacker and make the most of it? Does Josh Wilson take the next step at cornerback? Red Bryant could improve if he can avoid injuries. Lawrence Jackson could improve, though he was a first-round pick, so not a lesser-known guy.
In Arizona, defensive end Calais Campbell will get more playing time, as could Kenny Iwebema. Early Doucet could emerge if given a chance at receiver. I'm not sure he'll get that chance given the people ahead of him.
February, 18, 2009
2/18/09
11:35
AM ET
Posted by ESPN.com's Mike Sando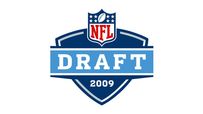 The premise: NFC West general managers Billy Devaney (Rams), Tim Ruskell (Seahawks), Scot McCloughan (49ers) and Rod Graves (Cardinals) have been evaluating NFL talent in some capacity since at least 1994, except for a two-year period when Devaney worked for CBS. Studying their teams' draft selections over the last 15 years can provide perspective for the decisions they'll make in the 2009 draft.
With that in mind, we break down the first- and second-round track records.
February, 15, 2009
2/15/09
11:52
AM ET
Posted by ESPN.com's Mike Sando
Paco from Hermosillo, Mexico writes: Hello Sando, very interesting, this is my opinion, as a Cardinals fan for more than 15 years, this is new territory for us, trying to get back to the superbowl, I guess you first try to get back to the playoffs and then see what happens ...
As for Boldin, I defenitely love his play, however this is a very interesting and important business decision; first of all you have to know if he and his agent (hate him) are willing to renegotiate. If they are, you move to the next stage, and that is assesing his value, which in my mind can't be the same as Fitz. The problem is that Boldin believes he is as good or even better than Fitz, so the least he will take is a deal equal to the one they gave Fitz.
If the parties do not agree on the value of the contract or if Boldin doesn't want to renegotiate, I think this is a great moment to make a trade and get as much as you can for him, starting with what the Lions got for Roy Williams; I´ve read that as many as 15 teams are interested in Boldin, so let´s see who makes the best proposal, and make the trade.
We can even be a better team with Breaston and Fitz starting at WR and a more balanced attack, specially come playoff time. Thanks Sando for your great job, not only covering the Cardinals but the whole NFC West. We appreciate and please keep us posted on any new information, specially regarding the Cardinals.
Mike Sando: Thanks much, sir. Boldin will probably never be able to command what Fitzgerald commanded because the circumstances were different for Fitzgerald. The rookie deal Fitzgerald signed pretty much forced the Cardinals' hand. Fitzgerald had all the leverage. His salary-cap number was preventing the organization from signing other players.
Boldin has no such leverage. He has two years left on his deal and the Cardinals, through their Fitzgerald-led success, have become less beholden to Boldin.
I go back and forth as to what I think the Cardinals should do. As an organization, it's important for them to establish how they will conduct business.
If they do not want players to seek new deals with multiple years remaining on their contracts, then they should not rework deals for players with multiple years remaining on contracts. General manager Rod Graves put it this way last offseason: "We may have to set policy in the future as to how early we will even consider redoing contracts."
At the same time, the Cardinals should probably find out what Boldin might return in a trade. If they're pretty sure teams won't meet their demands, perhaps they should just let Boldin play out the final two years of his contract.
---
Marco from Las Cruces writes: Thanks for the followup to one of my previous questions. I wanted to know your thoughts on the 49ers current FB Zak Keasey, I liked his play early in the season and obviously they did also when they released Norris. Does Keasey not fit the mold of the traditional FB? I know he made more of an impact on special teams but he is still learning since he is a converted LB, just curious on your thoughts on him, thanks and keep up the great writing.
Mike Sando: The 49ers appear to be in the market for a more traditional fullback. They used tight end Sean Ryan as the fullback in the I-formation a fair amount last season. New offensive coordinator Jimmy Raye will presumably want a true fullback, not a converted linebacker (Keasey) or converted tight end (Ryan). Raye worked with one of the NFL's most enduring true fullbacks, Tony Richardson, while with the Jets.
December, 31, 2008
12/31/08
9:47
AM ET
Posted by ESPN.com's Mike Sando

John Crumpacker of the San Francisco Chronicle says Mike Martz and Mike Singletary clashed several times late in the season. You wouldn't know it from the politely worded statements each man released after Martz's firing.
Matt Maiocco of the Santa Rosa Press-Democrat says Martz and 49ers president Jed York provided conflicting accounts of Martz's hiring in San Francisco. Martz expressed surprise at his firing. Background: After last season, general manager Scot McCloughan went on the record as saying Martz would not be a good fit for the job, only to have head coach Mike Nolan hire Martz anyway. Even if York didn't say anything directly to Martz, as Martz suggests, everyone knew where management stood on the matter.
Lowell Cohn of the Santa Rosa Press-Democrat says the 49ers' decision to rush into an agreement with Singletary shows the weakness of the team's current management. Signing Singletary so quickly meant the 49ers couldn't consider Mike Shanahan, an obviously superior candidate with roots in the 49ers' tradition. I'm not sure the 49ers could have landed Shanahan, but now they'll never know.
Matt Barrows of the Sacramento Bee says the Martz firing came down to a simple philosophical difference. Singletary wants to run the ball. Martz would prefer to throw it. Singletary was smart in making this decision now instead of a year from now, but hiring a seventh coordinator in seven seasons continues a regrettable pattern for the 49ers.
Daniel Brown of the San Jose Mercury News lists former Rams coach Scott Linehan as a potential candidate to replace Martz. Under Linehan, Rams running back Steven Jackson once finished a season with 346 carries, most in franchise history since Eric Dickerson's tenure. I have not confirmed Linehan as a candidate yet, but hiring him would make sense.

Kent Somers of the Arizona Republic says Cardinals cornerback Rod Hood feels "due" to start making plays instead of allowing them. The Seahawks' Deion Branch was the most recent receiver to exploit Hood.
Also from Somers: Anquan Boldin's shoulder injury appears to be history.
Dan Bickley of the Arizona Republic says the Cardinals' defense can't be trusted. Coordinator Clancy Pendergast says the defense was fine until the Minnesota game.
Craig Harris of the Arizona Republic says the Cardinals have experienced a 15 percent increase in retail sales at the stadium, its Tempe headquarters and on its Web site this season.
Bob McManaman of the Arizona Republic says the playoffs are making 37-year-old quarterback Kurt Warner feel a little younger.

Art Thiel of the Seattle Post-Intelligencer says outgoing Seahawks coach Mike Holmgren remains a candidate to run an organization. And he says the Seahawks might be wise to let him run theirs at some point in the future.
Greg Johns of the Seattle Post-Intelligencer provides highlights from Holmgren's hour-long media session Tuesday. Holmgren was at peace with his decision to step away: "As we were losing games, I'd think, 'Oh man, I wish I had another shot at fixing this and righting the ship.' But I've thought long and hard now about the decision in a calm, less emotional way. And it was absolutely the right decision. That's why I script the first 15 plays, so I'm not out there at the beginning of the game all gaga."
Clare Farnsworth of the Seattle Post-Intelligencer quotes Holmgren on expectations for the 2009 season. Holmgren predicted fewer injuries and a better record.
Also from Farnsworth: a look into the Seahawks' free-agent future, starting with Leroy Hill.
Danny O'Neil of the Seattle Times says Holmgren gets to leave the Seahawks on his own terms, a contrast from coaches in other organizations, including Shanahan in Denver.
Steve Kelley of the Seattle Times says the Seahawks and the NFL were better off for Holmgren's decision to forego a career in real estate.
Dave Boling of the Tacoma News Tribune looks at Holmgren's style in handling reporters, backed by examples and anecdotes from through the years.
Eric Williams of the Tacoma News Tribune provides highlights from Holmgren's farewell news conference, noting that the ex-coach does not plan to serve as TV analyst during the playoffs.

Jim Thomas of the St. Louis Post-Dispatch outlines the Rams' process for finding a new head coach. Former St. Louis players Dan Dierdorf and Marshall Faulk will serve as consultants. Bobby Beathard and Lawrence McCutcheon will take active roles in the process. Winston Moss gets the first interview. Jim Haslett will be a finalist.
Bryan Burwell of the St. Louis Post-Dispatch says Rams general manager Billy Devaney appears to have a good plan for finding the next head coach, a departure from form for the Rams.
Jeff Gordon of stltoday.com also likes the Rams' plan.
NFC WEST SCOREBOARD
Thursday, 9/4
Sunday, 9/7
Monday, 9/8