June, 19, 2012
6/19/12
11:30
AM ET
Hall of Famer
Barry Sanders
will forever be known as an all-time great running back
driven into premature retirement
by his team's losing culture.
Sanders should get no sympathy from
Steven Jackson
.
Sanders' Lions reached the playoffs in five of his 10 seasons, posting between nine and 12 victories each time. They never won fewer than five games in a season.
Jackson's
St. Louis Rams
have never won more than eight games in a season. His teams have fared so poorly, in fact, that Jackson ranks last on a list of 87 top running backs ranked by team winning percentages. Chase Stuart, best known for his work at Pro Football Reference,
published the list
at his new site, Football Perspective.
Sanders ranked 68th.
The list considers runners with at least 5,000 yards rushing and 7,500 yards from scrimmage. The winning percentages were weighted to favor runners' most productive seasons.
"For example, if a player gained 10 percent of his [career] yards from scrimmage in 1999 and the team went 15-1 that season, then 10 percent of the running back's weighted winning percentage would be 0.9375," Stuart explains. "This is designed to align a running back's best seasons with his team's records in those years.
"For example, Emmitt Smith played two of his 15 seasons with the Cardinals. But since he gained only 6.5 percent of his career yards from scrimmage in Arizona, the Cardinals' records those years count for only 6.5 percent -- and not 13.3 percent -- of his career weighted winning percentage."
The methodology is a little confusing at first glance, but the results make sense.
Jackson has played eight seasons, fighting off injuries and the malaise perpetual losing cultivates. He has played eight seasons without flinching. His bruising style naturally raises questions about how long Jackson might hold up physically. But it's also fair to wonder how much losing such a passionate player can withstand before deciding he's had enough.
The backs listed atop Stuart's list faced no such issues.
Former Los Angeles Rams great Lawrence McCutcheon, named to five consecutive Pro Bowls under coach Chuck Knox, tops the list with a .741 weighted winning percentage. Roger Craig, named to four Pro Bowls with San Francisco, ranks third at .723.
NFC West alums Garrison Hearst (20th), Shaun Alexander (22th), Ricky Watters (23rd) and Wendell Tyler (24th) are all at .585 and higher. But four of the six players at the bottom of the list also spent some of their careers with franchises currently aligned in the division. That includes Hall of Famers Ollie Matson and O.J. Simpson.
December, 12, 2011
12/12/11
8:32
PM ET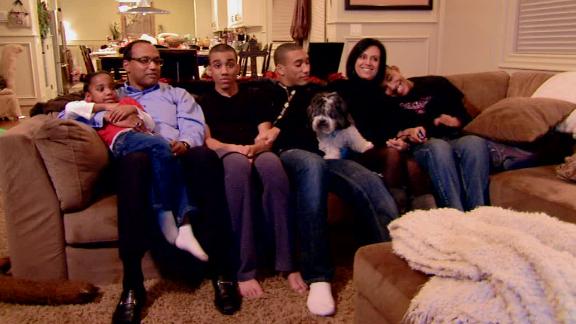 SEATTLE -- The
Seattle Seahawks
and
St. Louis Rams
are about to kick off from CenturyLink Field.
If you get a chance, check out the video featuring ex-Seahawk Curt Warner and his family's experiences raising autistic sons.
June, 29, 2011
6/29/11
9:13
AM ET

Matt Maiocco of CSNBayArea.com
says San Francisco 49ers receiver Michael Crabtree remains limited after aggravating a foot injury during a June 6 workout session. Maiocco: "Crabtree attended the Alex Smith-led classroom session Tuesday morning at San Jose State. He joined his teammates on the field at Spartan Stadium, and caught some warm-up passes from the team's three quarterbacks. But Crabtree did not run any full-speed pass routes. Instead, he remained close to the 49ers' quarterbacks and referred repeatedly to a copy of the practice script he held in his hands." That level of engagement beats the alternative. Crabtree previously appeared somewhat indifferent to the 49ers' practice sessions when he continued working out on his own, missing a chance to learn more about the offense while engaging his teammates. The stress fracture Crabtree brought into the NFL wasn't considered serious. What to make of his current foot trouble? It's tough to say without information coming from the 49ers' team doctors.
Also from Maiocco
: play-by-play coverage from the 49ers' practice session Tuesday.
Matt Barrows of the Sacramento Bee
says 49ers players, led by Alex Smith, are checking out video from previous versions of West Coast offenses. Barrows: "Smith's classroom work includes film cups of an array of West Coast offenses, including college (Stanford) and pro clubs. The NFL clips include Steve Young and the 49ers, Rich Gannon and the Raiders and recent Philadelphia Eagles footage. Players said it was helpful to get a bird's eye view of the plays they are running on the practice field."
Also from Barrows
: Colin Kaepernick can get the football to its target in a hurry. Left tackle Joe Staley: "He doesn't have that rookie, deer-in-the-headlights mentality. I think he's going to be a good quarterback. The ball comes off his arm pretty fast. He's a real, real intelligent kid. I think he'll pick up this offense pretty quickly."
The 49ers' website
catches up with former coach George Seifert, who has this to say about his fondest fan-related recollections: "I was there when San Francisco lost to Detroit in 1957, when it appeared they were going to win the game and go on to the championship. That was certainly a downturn, but to be there when Dwight Clark made 'The Catch' and Eric Wright made the tackle to help us beat Dallas to put us in the Super Bowl was such a high. Having had my background, I've been very fortunate to appreciate those moments like our fans."
Eric Branch of the Santa Rosa Press-Democrat
says the 49ers' receivers will have to adjust the velocity Kaepernick puts on his throws. Branch: "The bad news for Niners receivers is they might need to place their hands in ice baths this week. But the good news for Kaepernick is that he was able to participate fully in the first day of the four-day camp at San Jose State. Kaepernick was limited at the first camp -- only tossing warm-up throws -- in early June after undergoing a minor surgical procedure on his lower left leg following the NFL draft."
Also from Branch
: One pass from Kaepernick seemed to knock down receiver Lance Long.
Kevin Lynch of Niner Insider
says 49ers tackle Alex Boone has been working with former NFL center LeCharles Bentley in Ohio.
Tim Kawakami of the San Jose Mercury News
says 49ers players have bonded during their offseason camps.

Clare Farnsworth of seahawks.com
considers whether Joey Galloway had the most impressive rookie season in franchise history. I might go with Galloway or Curt Warner. Farnsworth on Warner: "Coach Chuck Knox traded the team's first-, second- and third-round draft choices to move into the third spot so he could select the back needed for his Ground Chuck offense. Warner did not disappoint, rushing for 1,449 yards (on 335 carries), catching 42 passes and scoring 14 touchdowns to earn AFC offensive player of the year honors."
Eric D. Williams of the Tacoma News Tribune
takes a closer look at the Seahawks on third down last season. Williams: "Seattle might be looking to take more chances on third down this year after drafting players like linebackers K.J. Wright and Malcolm Smith, corners Richard Sherman and Byron Maxwell and safety Mark LeGree, in addition to Kam Chancellor, Walter Thurmond and Roy Lewis -- all fast, explosive players who can tackle and cover. Specifically, the Seahawks will look to free up safety Earl Thomas more and allow him to use his play-making ability, as they did against St. Louis in the final game of the year."

Darren Urban of azcardinals.com
traces the roots of Dennis Green's famous they-are-who-we-thought-they-were outburst back to training camp that season. Urban: "Bears coach Lovie Smith was asked about Leinart's good game in the preseason and talked about that game meaning nothing, as a 'glorified practice.' Green, hearing this, clearly didn't agree and said as much, although it wasn't exactly 'who takes the third game of the preseason like it's bull.' At least, not yet. Then came the game. The Cards dominated, and they lost. Green calmly answered most of the questions and then the one hit him the wrong way, especially with the leftover irritation with Smith's comments percolating all week and the frustration of the season building (for instance, kicker Neil Rackers missing what should have been a game-winning field goal that night)."

Guerin Emig of the Tulsa World
says Rams receiver Mark Clayton is eager to resume contract negotiations with the team. Clayton: "I would love to stay. I love playing with Sam [Bradford]. The organization is great. Coach 'Spags' [Steve Spagnuolo], I love him. I love his passion. He's a real fiery dude. He's a defensive guy and I play offense. Opposites attract, I guess." Getting a deal done with Clayton shouldn't be too difficult. The team has improved its depth at the position, but with Clayton and several other receivers coming off injuries, the Rams need numbers. Clayton developed an instant rapport with Bradford last season. He's coming off surgery to repair a torn patellar tendon suffered at Detroit in Week 6 last season.
June, 3, 2011
6/03/11
8:00
AM ET

Kent Somers of the Arizona Republic
says the Cardinals have options beyond Kevin Kolb and could go after Kyle Orton if they can get him for less. Somers: "If when, or if, there is a settlement, I still expect the Cardinals to immediately pursue a trade for Eagles quarterback Kolb. But I also think the Cardinals will make it clear to the Eagles that they have other options. I'm hearing the Cardinals also think highly of Broncos quarterback Kyle Orton, who supposedly is available via trade. I believe the Cardinals have Kolb rated slightly ahead of Orton, but maybe not enough to justify paying a bounty to the Eagles for him. In other words, why give up substantially more for Kolb than you would for Orton?" On the flip side, the Eagles do not necessarily have to make a deal. They'll need insurance for Michael Vick, who takes too many hits to stay healthy for a full season. We should expect the Eagles to build value for Kolb while other teams try to suppress that value. There's no consensus that Kolb is a franchise savior. Upgrading is the key for Arizona. Kolb or Orton would upgrade the position from last season and give the Cardinals a chance to contend within the division.
Darren Urban of azcardinals.com
says cornerback Greg Toler's physical approach should serve him well under new defensive coordinator Ray Horton. Also, numbers support the notion that Alan Branch played better last season.

Percy Allen of the Seattle Times
notes from Seahawks practice that quarterback Matt Hasselbeck has been invited to train with Larry Fitzgerald and other Cardinals players this offseason. That would generate some buzz.
Clare Farnsworth of seahawks.com
checks in with former center Robbie Tobeck and others for thoughts on some of the best offensive linemen in team history. On Walter Jones: "Walt was your shutdown left tackle who had his way of doing things that you kind of followed as an example."
Also from Farnsworth
: a look back at the 1986 team, which won its final five to finish 10-6, but did not qualify for the playoffs. Farnsworth: "It was during that '86 season that the Seahawks beat both teams that eventually made it to the Super Bowl, yet failed to make the postseason themselves. They closed the season with a 41-16 drubbing of the Denver Broncos at the Kingdome, only to then watch as the Broncos advanced to the Super Bowl by beating the New England Patriots and Cleveland Browns in the playoffs. In that regular-season finale, Curt Warner ran for 192 yards and three touchdowns, including a 60-yarder; and Steve Largent caught six passes for 101 yards."

Bryan Burwell of the St. Louis Post-Dispatch
thinks Rams owner Stan Kroenke will decide to stay in St. Louis or leave based on factors outside any labor agreement. Burwell: "Even as Kroenke skillfully floats the idea that an owner-friendly CBA will guarantee professional football in St. Louis, I know that there are no guarantees with the NFL owners. We have enough of a track record in front of us to know that. Their franchises continue to go up in value. Not one of them is worried about shutting down as some pro basketball owners legitimately fear. They do not have to fret about franchise relocation as a means of survival as some NHL owners do. I'm just like everyone else who lives in St. Louis and loves pro football. I want to see the Rams stay here. But don't tell me that a new deal that is pro-owner will keep Kroenke's wandering economic eyes diverted from the glittering pot of gold off on the horizon in Los Angeles, because it won't. Unlike the NHL, pro football owners like Kroenke, Ziggy Wilf and others aren't threatening to abandon their towns for LA because of lack of local support. They're threatening to flee to Los Angeles because it will either get them an even more extravagant deal to stay or a fabulously more extravagant deal to leave." I do not recall Kroenke threatening to relocate the Rams. The threat has long been an implied one based on the Rams' ability to escape their stadium lease eventually.

Matt Barrows of the Sacramento Bee
says Alex Smith has pledged to help out rookie quarterback Colin Kaepernick. Barrows: "Kaepernick has been participating fully in the weight-lifting portions of the workouts. (Those who said he was too skinny should see him after a lift. He looks like a defensive end). However, he is still not running after having a surgery on his left leg last month, and he is only doing some light throwing."
Matt Maiocco of CSNBayArea.com
says it is "unprecedented" for a No. 1 overall pick to stay with his team this long after all that Alex Smith has gone through with the 49ers. Maiocco: "It's amazing the 49ers have stuck with him. And it's even more improbable that Smith -- despite hearing loud boos last season -- decided to remain. After all, the easy thing for Smith would be to run away and close this chapter of his professional career."
Daniel Brown of the San Jose Mercury News
says Smith expects running back Frank Gore to attend player-organized workouts at some point.
May, 20, 2011
5/20/11
9:51
AM ET

Clare Farnsworth of seahawks.com
asks whether the team has had a free-agent signing better than the one that landed linebacker Chad Brown, who went to two Pro Bowls over an eight-season span with the organization. Brown was an outstanding linebacker. But the franchise often struggled during his tenure, never winning a playoff game. Other players the team signed through free agency weren't as physically talented, but they played key roles for teams that enjoyed postseason success. Center Robbie Tobeck and receiver Bobby Engram would have to rank high on the list. Brown was, at his best, a better player. But Tobeck and Engram made significant impacts as well, helping the team enjoy sustained success that included a Super Bowl appearance.
Also from Farnsworth
: a look back at the Seahawks' 1984 season. The team went 12-4 despite losing running back Curt Warner to injury.
Michael Kanellos of greentechmedia.com
says the solar panels Seahawks owner Paul Allen has approved for facilities associated with his sports franchises have stirred controversy within the industry. Kanellos: "Solyndra is easily the most controversial company in solar and rivals Better Place and Bloom Energy for the overall title in green technology. Critics contend that its CIGS solar panels will never economically compete with crystalline panels and that the DOE loan guarantee and over $1 billion in equity investments will go swirling down the S-bend. Solyndra, on the other hand, says its products will dramatically decrease in price over the next few years. ... To top it off, the IRS has ruled that companies that install Solyndra solar systems can also get a tax credit for a new roof. Maybe Paul Allen's tax lawyer is sharper than yours."

Matt Maiocco of CSNBayArea.com
says it's fair to question whether Michael Crabtree could be doing more to prepare this offseason. Crabtree has not been participating in player-organized practices sessions. Maiocco: "There are about a dozen players who are taking part regularly in the workouts. How much benefit are the players getting from meeting four days a week? It's difficult to gauge. But I understand the fans' concerns about Crabtree. After all, he has yet to play in an exhibition game with the 49ers. With it now apparent that Alex Smith will be back at quarterback, both Crabtree and Smith have a lot to gain from spending more time together and talking about the new playbook." Would this be yet another item leading with or featuring the 49ers? Yes, it would. This makes it eight blog entries in a row. Look, I tried to break the streak and mix it up a little, but at this precise point in the NFL lockout, we're reduced to stories about solar panels and clothing lines. On Crabtree, he's become an enigmatic figure. Smith's expected return adds another layer to the story.
Matt Barrows of the Sacramento Bee
checks in with former 49ers running back Glen Coffee. Coffee on the gun that was discovered in his car: "In Tuscaloosa, I had two instances where pretty much -- in one instance, a guy pretended he had a gun and in another instance, a guy attempted to rob me. That happened my sophomore year in college. So I purchased a gun. I put it in my car for safety reasons. So then we go ahead on the timeline: I find Christ, but it's almost like, I already had the gun in my car. I'm already riding around with a gun in my car. And just because I found Christ, I didn't think in my head, 'Ok, I don't need to have a gun in my car anymore.' You know what I'm saying? It's almost it wasn't as a big of a deal. It didn't cross my mind to say, 'I need to take the gun out of my car.' If I had it in my car, I didn't feel I needed to take it out of my car."
Eric Branch of the Santa Rosa Press-Democrat
says 49ers offensive coordinator Greg Roman worked extensively with quarterback David Carr in Houston under then-coach Dom Capers. This profile is more about Roman than about Carr, who is not expected back with the team. Barrows: "In two seasons with Roman as his quarterbacks coach, Carr had 30 touchdowns, 25 interceptions and an 80.5 passer rating. In his three other seasons as Houston's starter, Carr had 29 touchdowns, 40 interceptions and a 71.7 rating." Capers: "He understood the total concept so well that I ended up making him the quarterbacks coach. That was just because I felt he was the best guy for the job and he understood defense. He understood how to attack things. He not only knew the protections in the pass game, but he knew the route concepts."

Darren Urban of azcardinals.com
profiles team administrator Justin Casey. Urban: "He helps negotiate contracts. He's the go-to man in the organization when it comes to rules – be it about the collective bargaining agreement, player personnel or salary cap. He's the liaison for rookies when they first come to the Cardinals, lining up their new NFL lives. During the draft, he's one of the few who stays in the war room, organizing all the information flowing around the league. On game days, the 35-year-old Casey helps out in the coaches' booth in the press box. And in his spare time -- infrequent as it is -- he watches video, of both pro players and potential college draftees."

Mark Clayton of the St. Louis Rams
is promoting his faith-based clothing line during the lockout. Says the promotional release: "Clayton's perseverance and faith have played a large role in his career and in his life. While this talented wide receiver has set and broken records time after time, his focus has always been on a higher purpose: his relationship with God. Now, Clayton is using his entrepreneurial skills to bring spirituality into the fashion world, creating a place where faith meets fashion in the form of T-shirts and a complementary online community that fosters acceptance and brings a spiritual message to a new audience."
July, 20, 2010
7/20/10
9:53
AM ET

Lee Jenkins of Sports Illustrated
checks in with Cardinals quarterback Matt Leinart, who says he's never been this excited about an upcoming season. Jenkins: "In a league desperate for quality quarterbacks, Leinart is a rarity -- a pedigreed passer who couldn't get the necessary snaps. Although he is often regarded as a first-round bust, the statistics tell a different story. As a rookie, he threw for more than 210 yards per game. He has completed more than 57 percent of his career passes. In his only start last season, he was 21 of 31 for 220 yards and no interceptions at Tennessee. He has not been Kurt Warner, by any means, but he has not been Ryan Leaf, either. This season will do much to reveal who Leinart ultimately becomes." Yep, and we shouldn't automatically assume he'll flop. As Jenkins heard defensive end Calais Campbell say to Leinart, "I'm hearing a lot of good things."
Darren Urban of azcardinals.com
provides photos from coach Ken Whisenhunt's recent appearance at the annual golf tournament at Lake Tahoe.

Jim Thomas of the St. Louis Post-Dispatch
has this to say about the contract negotiations between Rams executive Kevin Demoff and Tom Condon, the agent for first-round pick Sam Bradford: "There's no reason to believe that Bradford won't be in training camp on time, give or take a day or two. Condon does not have a history of holding out clients, and Demoff's track record in signing players has been good so far during his brief tenure in St. Louis. ... The larger question is can Bradford show enough during training camp and preseason play to be the Rams' opening day starter Sept. 12 against visiting Arizona? Coach Steve Spagnuolo was on the conservative side last season when it came to starting rookies."
Jeff Kolpak of the Fargo-Moorhead Forum
has this to say bout Rams safety Craig Dahl: "The former North Dakota State safety started eight games a year ago and finished fifth on the team in tackles with 65. He added two quarterback sacks and also showed his versatility playing three different positions: strong safety, free safety and nickel back -- a spot that also had linebacker responsibilities to it."
KSDK.com
says the Rams are closer to choosing a mascot name.

Brady Henderson of mynorthwest.com
provides an
audio link
to Pete Carroll's recent interview with 710ESPN Seattle. Carroll on Terrell Owens: "That's not the right guy for us at this time. I like him and all that but we're going to continue to work with the guys we got and (go) in a different direction than that."
Clare Farnsworth of seahawks.com
links to Carroll's recent
interview
with NPR. I was about to say it seems as though Carroll has granted interviews to everyone but NPR.
Also from Farnsworth
: Curt Warner isn't the only former Seahawk heading into the College Football Hall of Fame. Grant Wistrom, Gordon Hudson and Gino Torretta also played for the team.
More from Farnsworth
: a profile on Seahawks assistant coach Art Valero, who appreciates Steve Spagnuolo's decision to let him join a division rival. Valero: "I thank him from the bottom of my heart, because I know it had to be tough on him to let me go to a divisional opponent." Valero had joined Scott Linehan's staff in St. Louis only four games before the Rams fired Linehan.
John Morgan of Field Gulls
is pulling for Ben Obomanu to earn a roster spot with Seattle "because he is a solid athlete, tough and has worked hard to stick around so long."

Kevin Lynch of Niner Insider
says 49ers rookie Taylor Mays isn't yet ready to challenge Michael Lewis for the starting job at strong safety. Lynch: "Lewis contributes to the team's deserved reputation as a run-halting unit with his skills as an in-the-box player. But it begs another question: Is that what's needed in a league increasingly dominated by the pass? Lewis's speed and coverage skills are underrated, but he's still considered much more of a run player."
March, 3, 2010
3/03/10
9:15
AM ET

Kent Somers of the Arizona Republic
says the Cardinals and safety Matt Ware are talking about a new contract. Somers: "Ware played in the team's nickel and dime packages, allowing strong safety Adrian Wilson the flexibility to move closer to scrimmage. When Ware suffered a knee injury in December, the Cardinals pass defense suffered, too." Ware has value as depth, but I'd be a little skeptical about plugging him into the defense as a starter if Antrel Rolle departed this offseason. The Cardinals would could feel more comfortable about the Rolle situation if they felt Rashad Johnson were ready to become a starter.
Also from Somers
: what to expect when the Cardinals extend tenders to their restricted free agents. On receiver Steve Breaston: "The Cardinals are likely to give him the first round tender of $2.396 million rather than a second-round tender ($1.684 million) or a lower tender ($1.1 million) that would give them a fifth-round pick in the event the Cardinals didn't match an offer from another team."
Darren Urban of azcardinals.com
doesn't expect Arizona to draft Tim Tebow. Urban: "They need quarterbacks, but if you are iffy on Tebow's ability to play that spot, there are better risks as the position. Now, if Tebow was saying he was willing to play any position coming in, well, that might change some things. He leaped 38.5 inches, ran a 4.72 40-yard dash and showed all kinds of athleticism both in college and at the Scouting combine that at a shade under 6-foot-3 and 236 pounds, he seeming would make a good tight end/H-back/fullback."

Greg Johns of seattlepi.com
doesn't expect the Seahawks to consider USC safety Taylor Mays with one of their first-round choices despite impressive workout numbers at the combine. Johns: "This is a topic we previously discussed with NFL draft expert Rob Rang, who feels Berry is the only safety worth discussing with one of Seattle's top picks, given the team's numerous other needs."
Clare Farnsworth of seahawks.com
checks in with quarterback Matt Hasselbeck, who spent part of his week reading Dr. Seuss books to grade-school kids. Hasselbeck: "Usually when I'm reading books to children it's late at night and you can get a little tired. I didn't fall asleep, which happens sometimes at home. So it was a success."
Danny O'Neil of the Seattle Times
says C.J. Spiller isn't an every-down back and that could be fine by Seattle. O'Neil: "Now, this isn't a campaign for Seattle to choose Spiller at No. 14. That very well might be too high for a back who might touch the ball only a dozen times per game, especially if a team believes it can find someone to make a similar impact with those opportunities later in the draft order. But in analyzing what Seattle will look for in the backfield, it's important to see that the template (Pete) Carroll found success with at USC and referenced more obliquely at the scouting combine: He used multiple backs with different strengths as opposed to one primary ball carrier."
Eric D. Williams of the Tacoma News Tribune
explores Peter King's thoughts on whether Tim Tebow would fit with Seattle, including this one: "Hasselbeck is probably one of the best quarterbacks to learn from. Hasselbeck won't feel threatened by Tebow possibly taking his job, and he would be a good mentor for a young quarterback working on his mechanics and learning the game like Tebow."
Also from Williams
: Seattle has drafted only two running backs in the first round, hitting on both (Curt Warner, Shaun Alexander). Williams: "Perhaps the best combination of speed and strength is Ryan Mathews, a Fresno State product who led the nation in rushing yards per game (151.3). At 5-11, 225 pounds, and with a 4.45 40-yard time, Mathews could be the every-down back NFL teams covet. Carroll came away from the combine impressed with the overall depth at running back."

Jim Thomas of the St. Louis Post-Dispatch
say the Rams and other teams appear to have budgets in place as if 2010 were a capped season. Thomas: "With so many more restricted free agents, teams are closely watching the different level of tender offers placed on them. The deadline for placing such tenders is Thursday. Restricted free agents can be tendered at anywhere from zero draft-pick compensation, to original draft pick level, to second-round, first-round, or first- and third-round. The higher the draft pick compensation, the higher the dollar amount of the tender offer."
Also from Thomas
: a chat transcript featuring thoughts on whether Sam Bradford's shoulder injury makes him a high-risk selection. Thomas: "Point taken on Bradford's shoulder. I know the counter argument is, well, look at Drew Brees. Well, Drew Brees was already established as a very good NFL quarterback before his shoulder problems. That's not the case with Bradford, who's basically had 2 years as a starter in college. Not a very big body of work. I know it's been a fair assumption to think that (Colt) McCoy will be there at the top of the second, but even (Rams general manager Billy) Devaney thinks there's a possibility he may go late first. Top of the second may be kind of high for (Dan) LeFevour, but I think he'll go in the second. I wish he would have thrown at the combine. As for Pike, I don't know. But I don't think he goes in the second round."
More from Thomas
: The Rams have no interest in bringing back cornerback Jonathan Wade.
More yet from Thomas
: The Rams made qualifying offers to their eight exclusive-rights free agents, usually a formality.

Matt Barrows of the Sacramento Bee
offers a post-combine chat transcript featuring this thought on Spiller: "As you all know, personally I am very high on Spiller because I think he provides immediate benefits an both offense and special teams. However, he does not fit the 49ers' philosophy, which has been pretty rigid the last five years. I think the 49ers would feel much more comfortable taking him at 17 than at 13."
Dan Brown of the San Jose Mercury News
says some 49ers fans are upset after the team reclassified about 2,000 tickets as premium, raising prices from $98 to $149 per game. Said fan Paul Kemp: "This is the most Draconian thing a sports team can do its fans. Why punish the people who have been so loyal to you? A 50 percent increase in this economy? I've never heard of such a thing."
November, 13, 2009
11/13/09
9:50
AM ET

Eric D. Williams of the Tacoma News Tribune
says Matt Hasselbeck is feeling better than he has felt in five weeks.
Also from Williams
: "The Seahawks have to go back into the team's collective memory banks to 2004 to find a win against a playoff team on the road, a Dec. 12 victory against Minnesota, and that came against an 8-8 Vikings team. Seattle would have to rewind even farther back -- to 2002 -- for a road win over a playoff team with a winning record. That came against a 9-6-1 Atlanta team, with Seattle earning a 30-24 overtime win against the Falcons in December of that year."
Clare Farnsworth of seahawks.com
says Marcus Trufant and Patrick Kerney are healthy heading into this game against the Cardinals. Said Larry Fitzgerald: "I love Marcus, man. I got a chance to really forge a great relationship with him a couple years back at the Pro Bowl. I relish the opportunity to go against a player of his caliber. He makes me a lot better player. This week is extremely stressful, getting prepared for him, and I know what he's capable of .Just two years ago, he had what, three interceptions, one for atouchdown return? He's a phenomenal talent. I know I'm going to have my hands full whenever I see him." Not that anyone stresses about matching up against Fitzgerald.
Also from Farnsworth
: Josh Wilson is the Seahawks' man of the year. By all accounts, Wilson has matured significantly since his precocious rookie season.
Danny O'Neil of the Seattle Times
says the Seahawks really do face a must-win situation in Week 10. O'Neil: "The next eight games will loom large in the evaluation of three of the very most important components of this franchise: coach, quarterback and architect, Seahawks president Tim Ruskell. The playoffs aren't going to be the only measuring stick used in the evaluation of those positions moving forward."
Greg Johns of seattlepi.com
says the Seahawks rank 30th in rushing and are on pace for the worst rushing season in franchise history. Johns: "Only two Seahawks teams have ever averaged less than the current 3.5 yards per carry average, with the worst being a 3.3 figure in the 1984 season when star tailback Curt Warner blew out in his knee in the opening game and Chuck Knox wound up rotating Franco Harris, David Hughes, Eric Lane and Dan Doornink."
John Morgan of Field Gulls
thinks a receiver screen could help Seattle against the Cardinals.

Kent Somers of the Arizona Republic
checks in with Sean Morey after the Cardinals receiver failed to report concussion symptoms a week ago. Morey: "I don't think it was a mistake (to play). My flu symptoms complicated the situation, and I felt if I could go out and play with better technique . . . limit the helmet-to-helmet contact, then I'd be able to play through it. Maybe it was just wishful thinking. Maybe it's a little bit of foolish pride on my part."
Bob McManaman of the Arizona Republic
says the Seahawks' Aaron Curry and the Cardinals' Beanie Wells are among several NFL rookies making impacts in 2009.
Darren Urban of azcardinals.com
wonders if the Cardinals' 27-3 victory at Seattle will have a carryover effect into the rematch. Ken Whisenhunt: "I don't think the first game has anything to do with this game. They are a different team now. They are healthier. They are playing well. We are playing pretty good football. It will be a good matchup."
Also from Urban
: Will the Cardinals finall have to shake up their offensive line? Urban: "Deuce Lutui, left guard Reggie Wells, center Lyle Sendlein, right tackle Levi Brown and left tackle Mike Gandy make up the five who never fail to show. They also make up a line coming off arguably their best game of the season, after the Cards scored 41 points, rushed for 182 yards and had five touchdown passes. The streak is also in jeopardy, with Gandy having sat out the first two days of practice with a pelvic injury. If Gandy cannot play, veteran Jeremy Bridges would be put in at left tackle. Bridges can play anywhere but center, having started at right guard and right tackle in Carolina last season and having come into the NFL as a left tackle."

Jim Thomas of the St. Louis Post-Dispatch
says the Rams' receivers have struggled with dropped passes. Check out the comment someone left at the bottom of this entry: "What a suprise. Everyone said we had the worst receiving corps in the league and it looks like that is the case. I really thought Tim Carter and Ronald Curry were going to be able to carry this team. Too bad they are terrible. And too bad donnie avery is made of glass. But hey, we got Danny Amendola as our #1 WR." Zing!
Also from Thomas
: The Rams have not exceeded 20 points in a game this season. The Saints are averaging nearly twice that many. Marc Bulger: "Drew (Brees) and his whole crew, they score so many points, and their offense is rolling so well, that we're going to have to keep up with them. I think it's one of those games where we know we're going to have to score more points."
Bill Coats of the St. Louis Post-Dispatch
says the Rams received a 24-hour blackout extension.
Dan Caesar of the St. Louis Post-Dispatch
says fans in the Rams' market were upset when the local Fox affiliate cut away from Warner's masterpiece performance against the Bears in Week 9.

Matt Barrows of the Sacramento Bee
isn't giving the 49ers much credit for their 10-6 victory over the Bears. Barrows: "The story of the game was not the 49ers but Jay Cutler, who threw five interceptions, some of them pretty terrible. The bottom line, however, is that the 49ers have snapped their losing streak and their playoff dreams are still alive. Here's some other food for thought: One of the theories as to why both teams played so poorly on offense is that they only had one real day -- Tuesday -- of practice in such a short week. If that's true than the converse also has to be true: The 49ers should be more fresh and more prepared for their Nov. 22 game against Green Bay."
Also from Barrows
: "Relief" was what 49ers coach Mike Singletary felt after this one.
More from Barrows
: The Bears tried to rough up Vernon Davis.
Matt Maiocco of the Santa Rosa Press-Democrat
says the 49ers knew they would get opportunities to intercept passes against Jay Cutler.
Tim Kawakami of the San Jose Mercury News
says Singletary was calm following the 49ers' victory.
John Crumpacker of the San Francisco Chronicle
says the 49ers knew Cutler would be looking for Greg Olsen on the final play.
Kevin Lynch of Niner Insider
says the 49ers will be back at work Friday.
April, 2, 2009
4/02/09
9:10
AM ET
Posted by ESPN.com's Mike Sando

Nick Wagoner of stlouisrams.com says Steve Spagnuolo is anxious for the Rams' to open their first minicamp under his leadership. They'll get going at 6:30 a.m. Thursday. Spagnuolo: "I was telling somebody the other day that when you finally get to this point, you finally feel like this is what you got hired to do. We're coaches, that's what we do, that's what we enjoy so now we get a chance to get out there and do exactly what we enjoy doing."
Adam Caplan of ScoutNFLNetwork.com says the Seahawks and Rams are among the teams expected to meet with Utah pass rusher Paul Kruger before the draft.
Jim Thomas of the St. Louis Post-Dispatch's report about Gus Frerotte's expected deal with the Rams drew a couple of wisecracks in the comments section. The first: "Great, when will Jamie Martin report for camp?" The second: "Re-sign Jeff Smoker too." Not bad, but in reality, who were the Rams supposed to sign as a reasonably priced backup?
Vaughn McClure of the Chicago Tribune says the Bears want to make Orlando Pace their starting left tackle. He also says the Bears' interest in former Panthers and Seahawks cornerback Ken Lucas is only "lukewarm" at this point. Don't be surprised if Lucas re-signs with Seattle.

Sonja Haller of the Arizona Republic provides details from Kurt Warner's appearance at Muhammad Ali's annual charity event. Ali's wife, Lonnie, honored Warner with a sports leadership award. Lonnie Ali on Warner: "If there ever was an athlete that I think epitomizes everything that this man sitting next to me [Ali] is, he's sitting right there."
Nakia Hogan of the New Orleans Times-Picayune says Phoenix, New Orleans and Miami have submitted bids to land the 2013 Super Bowl. Owners plan to make a decision during their May meetings.
Kent Somers of the Arizona Republic says the Cardinals invited a limited number of college prospects to their headquarters before the draft. The team didn't value such visits when Dennis Green was the head coach and it's tough to argue with some of the results. Ohio State running back Chris Wells is expected to visit soon.
Also from Somers: Cardinals president Michael Bidwill and general manager Rod Graves attended USC's pro day. Coach Ken Whisenhunt and owner Bill Bidwill did not.
CBSSports.com quotes Cardinals receiver Anquan Boldin as saying he wants to re-sign with the Cardinals. Boldin: "Hopefully, something gets done. We'll see what happens. At this point I'm leaving it up to everyone else and just trying to enjoy life."

Eric Williams of the Tacoma News Tribune checks in with draft analyst Rob Rang for a look at how the Seahawks might approach the draft. Rang says he would be surprised if the Seahawks passed on Aaron Curry if given a chance to draft the Wake Forest linebacker. Rang on Michael Crabtree: "He's a spectacular talent. I really think he's an Anquan Boldin type of player. He doesn't have that elite speed, but you know, for me the fact that he wasn't able to run for scouts matters very little. Even the [foot] surgery matters very little, because Jonathan Stewart had the same surgery and he was every bit the player his rookie season that I thought he would be. Michael Crabtree will be as well."
Michael Steffes of Seahawk Addicts looks at the Seahawks' offensive linemen and tight ends heading toward the draft. The team did not draft an offensive lineman in 2008. Expect that to change this year.
Aaron Weinberg of nextseasonsports.com looks at the six players Seattle has drafted among the top five overall picks. Steve Niehaus, Kenny Easley, Curt Warner, Cortez Kennedy, Rick Mirer and Shawn Springs were the players chosen.

Matt Barrows of the Sacramento Bee lists USC's Mark Sanchez among the college prospects expected to visit with the 49ers before the draft. Barrows: "The 49ers are wise to show interest. In Sanchez does fall to 10 on April 25, there will be plenty of teams clamoring to grab him, creating an opportunity to trade down. Who knows, maybe the Broncos will still be stuck with unhappy Jay Cutler on draft day and will be willing to make a deal."
Kevin Lynch of Niner Insider thinks the 49ers might have their best group of receivers since Terrell Owens departed. Lynch: "After a rocky start to the offseason, the 49ers have seemingly recovered. In the last week, they've signed a possible replacement to the departing Jonas Jennings at right tackle in Marvel Smith and now have an assurance [Isaac] Bruce will come back."
August, 18, 2008
8/18/08
1:03
PM ET
Posted by ESPN.com's Mike Sando
| | |
| --- | --- |
| | |
| | Manny Rubio/NFL/Getty Images |
| | Hall of Famer WR receiver Steve Largent was voted the Seattle Seahawks' greatest player in franchise history. |
Readers' choice: Steve Largent, WR
Largent remains the only Pro Football Hall of Fame member known primarily as a Seahawks player. He was an easy and rightful choice for ESPN.com voters as the greatest player in franchise history. Largent retired after the 1989 season as the NFL's all-time leader in receptions (819), receiving yards (13,089) and receiving touchdowns (100).
Packers General Manager Ted Thompson described Largent this way when contacted for a story about all-time great receivers:
"He was as crafty as anybody I could recall. He wasn't a big guy, but he knew exactly how to lean on people and his hands were unbelievable. I would put his hands up against those of anyone on this list."
Dave Krieg finished second in balloting, followed by Shaun Alexander, Walter Jones, Matt Hasselbeck, Cortez Kennedy, Curt Warner, Kenny Easley, Jacob Green and the late Dave Brown. I would rank Largent first, Jones second, Kennedy third and Easley fourth. Each was the best in the league at his position for a stretch. And if you remain unconvinced on Easley, listen to what Ronnie Lott told me a few years ago:
Kenny could do what Jack Tatum could do, but he also could do what Mike Haynes could do. He was not only a great hitter and great intimidator on the field, but he was a great athlete. Kenny, Lawrence Taylor and those guys changed the game of football on the defensive side because they were not just big hitters. Now, all of sudden, you were seeing guys who were big hitters, but also as athletic as anyone of offense.
Kennedy was the NFL's defensive player of the year and
unblockable for a three- or four-year stretch
. Jones will probably go down as one of the five or 10 greatest tackles in NFL history.