NFC West:

On the Radar NFC
July, 15, 2010
7/15/10
1:00
PM ET
»
NFC On the Radar
:
East
|
West
|
North
|
South
»
AFC
:
East
|
West
|
North
|
South
A player, coach or issue that should be on your radar as training camp approaches.
The
St. Louis Rams
had trouble winning when
Steven Jackson
was at his linebacker-trampling best last season. They had no chance without him, making Jackson's health status following back surgery a vitally important issue.
[+] Enlarge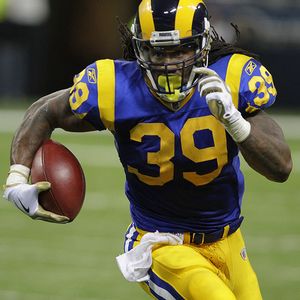 AP Photo/Seth PerlmanRams running back Steven Jackson's health is a question mark heading into the season.
Jackson underwent surgery to alleviate symptoms associated with a bulging disk. The team expected Jackson to be ready for training camp, and we've heard nothing different since the Rams broke for the summer.
It's difficult to project how back injuries will heal and whether, in this case, Jackson will resume his role as one of the league's most dominant workhorse backs. We do know the Rams haven't acquired a proven backup at the position, and we know the Rams' running back will become even more important as the team seeks to take away pressure from rookie quarterback
Sam Bradford
.
Jackson has averaged more carries per game -- 20.2 -- since 2005 than any other player with more than 32 starts during that five-year span. He turns 27 next week and has broken down physically in each of the past three seasons. He missed four games in 2007 and four games in 2008. He missed only one last season, testament to his toughness more than to good health. Jackson played hurt for weeks until finally needing to sit out in Week 16. He returned for the final game of the season but wasn't right.
The good news for Jackson and the Rams,
according to ESPN injury expert Stephania Bell
, is that he has the right physical build to make a successful return.
Jackson would be more apt to aggravate the disk injury through non-football activities such as traveling or heavy squat lifting than through getting tackled during games or practices, she thought. Bell pointed to Matt Hasselbeck's 2008 disk problem as one example. Hasselbeck's back flared up during a plane flight, not while playing. For Jackson, twisting as he fights for extra yardage could be more problematic than even taking a helmet hit to the back.
July, 8, 2010
7/08/10
1:00
PM ET
»
NFC On the Radar
:
East
|
West
|
North
|
South
»
AFC
:
East
|
West
|
North
|
South
A player, coach or issue that should be on your radar as training camp approaches.
The
Seattle Seahawks
'
Marcus Trufant
, the
San Francisco 49ers
' Nate Clements and the
Arizona Cardinals
'
Dominique Rodgers-Cromartie
have talent. Each has been named to a Pro Bowl. Rodgers-Cromartie made it last season, but the knee injury he suffered in the playoffs gave him something in common with Trufant and Clements.
[+] Enlarge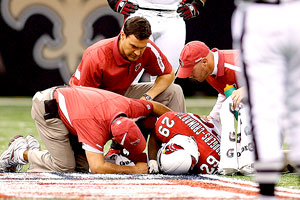 Chris Graythen/Getty ImagesFor cornerbacks coming back from injuries like Dominique Rodgers-Cromartie, recovering mentally is just as important as returning physically.
All three are coming off injury-affected seasons. How well they recover -- physically and psychologically -- qualifies as an important storyline for each of their teams this summer. Cornerbacks without confidence quickly become liabilities. How well these corners compete in training camp could prove pivotal.
Some of the signature moments and games in the NFC West last season came at the expense of division teams' pass defense:
The Seahawks, 49ers and Cardinals need their top cornerbacks at their best to compete effectively in an increasingly pass-happy NFL.
July, 1, 2010
7/01/10
1:00
PM ET
By
Scouts Inc.'s Matt Williamson
| ESPN.com
»
NFC On the Radar
:
East
|
West
|
North
|
South
»
AFC
:
East
|
West
|
North
|
South
A player, coach or issue that should be on your radar as training camp approaches.
Right now, much like a large portion of the Rams' offensive line,
Jason Smith
is
fighting an injury (toe)
, but forecasting him to take a substantial step forward does not seem out of line at this point. In a massive understatement, St. Louis needs him to develop in a big way -- and soon.
[+] Enlarge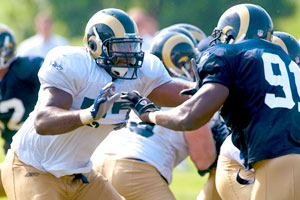 Jeff Curry-US PresswireThe Rams are hoping to see improvement from tackle Jason Smith.
This year, Smith moves to his more natural left tackle spot. I found it very curious that he wasn't put there from the start last season and that decision may have stunted his development, as did injuries during his rookie year. But moving him where he was drafted to play was a step in the right direction -- as was drafting
Rodger Saffold
to man the right tackle spot. Rookie quarterback
Sam Bradford
, Saffold and Smith should all grow up together in this offense. While it may result in more hits than Bradford or management would like in 2010, it is a very stable long-term plan.
St. Louis also got rid of
Richie Incognito
and
Alex Barron
. Both linemen are very talented, but their approach to the game can be questionable. Getting such potential bad influences out of the offensive line meeting room was a wise long-term decision.
Smith has all of the tools you look for. His size and feet are superb, but more polishing with his technique against speed rushers would be a good idea. He didn't flourish in his rookie season, but he didn't appear overwhelmed either. Smith had a few bad games, but nothing catastrophic. Now he understands the speed of the game and what is expected of him at this level. Smith has had a full offseason to dedicate himself to develop into a top-notch starting left tackle.
But injuries to Smith and this entire line just can't be ignored. As a rookie, he just wasn't on the field very much. While St. Louis looks to have very solid prospects at both tackle spots and reliable veterans at left guard and center, the turnover with this unit on a week-to-week basis last year was very difficult to overcome. Continuity and having a great understanding of your linemates is paramount to success up front in the NFL. We just haven't seen that of late, but there is hope for sure -- not only for Smith, but for the entire front wall.
June, 24, 2010
6/24/10
1:00
PM ET
»
NFC On the Radar
:
East
|
West
|
North
|
South
»
AFC
:
East
|
West
|
North
|
South
A player, coach or issue that should be on your radar as training camp approaches.
A sore hip bothered
Kurt Warner
at
Arizona Cardinals
camp last summer. It wasn't a big deal.
[+] Enlarge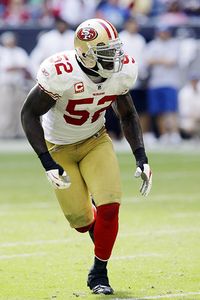 Brett Davis/US PresswirePatrick Willis has already practiced after his offseason knee surgery and will seemingly be ready for training camp.
Two summers ago, the
Seattle Seahawks
downplayed
Matt Hasselbeck
's bad back because they didn't know the full extent of the problem. That one turned out to be more serious than expected.
Having the right feel for each injury situation can be tough. I'm sure a surprise injury or two will become a story after NFC West teams report for training camps in late July.
San Francisco 49ers
linebacker
Patrick Willis
(knee),
St. Louis Rams
running back
Steven Jackson
(back), Arizona Cardinals cornerback
Dominique Rodgers-Cromartie
(knee) and Seattle Seahawks middle linebacker
Lofa Tatupu
(pectoral) are among the high-profile NFC West players coming off surgery rehabs. Their situations will bear monitoring.
The following players ended last season on injured reserve (some are no longer with NFC West teams):
Arizona Cardinals
Matt Ware
,
Mike Gandy
,
Justin Green
,
Cody Brown
San Francisco 49ers
Tony Pashos
,
Ricky Schmitt
,
Thomas Clayton
,
Jeff Ulbrich
,
Walt Harris
,
Kentwan Balmer
,
Curtis Taylor
Seattle Seahawks
Tyler Roehl
,
Walter Jones
,
Kevin Houser
,
Brandon Frye
, Tatupu,
Mike Hass
St. Louis Rams
Marc Bulger
,
Adam Carriker
,
Oshiomogho Atogwe
,
Eric Bassey
, C.J. Ah You,
Brooks Foster
,
Gary Gibson
,
Jacob Bell
,
Daniel Fells
,
Chris Massey
,
Bradley Fletcher
,
Laurent Robinson
,
Keenan Burton
June, 17, 2010
6/17/10
1:00
PM ET
»
NFC On the Radar
:
East
|
West
|
North
|
South
»
AFC
:
East
|
West
|
North
|
South
A player, coach or issue that should be on your radar as training camp approaches.
Some fans seem to get a little anxious this time of year as the weeks pass without top rookie draft choices signing contracts.
[+] Enlarge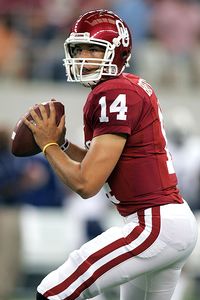 Tim Heitman/US PresswireThere's still plenty of time left for the Rams to sign rookie Sam Bradford.
My typical response: Relax. There's plenty of time. Top picks generally don't sign until right before camp.
Those feelings are warranted again this offseason. We're still six weeks away from training camps. No need to panic.
The uncertain labor situation does raise questions about whether teams and agents will have a harder time reaching agreement. Some teams have been more cautious this offseason and we could see that thinking affecting all negotiations, including those with rookie draft choices. Tom Condon, the agent for No. 1 overall choice Sam Bradford, offered some thoughts during
a predraft chat
with Forbes.com.
Forbes: How does the expiration of the collective bargaining agreement in March 2011 affect contracts for this year's draft class?

Condon: The expiration of the collective bargaining agreement gives us more flexibility with the contract structure because we have two more years to guarantee for skill, injury and cap. Additionally, we do not have to deal with the 30 percent rule restriction which applies to contracts under the current CBA. [Rookie contracts previously were restricted to a 30 percent annual salary increase.]
The flexibility Condon cites refers to mechanisms by which teams and agents can account for the most important aspect of any contract -- guaranteed money. Those mechanisms, limited last offseason as the NFL moved toward life without a CBA, are restored this offseason. Teams should be able to conduct business as they did previously.
The Rams in particular have budgeted for paying the No. 1 overall choice. They will want Bradford in camp. Bradford will want to be in camp. I would expect a deal to get done in time for Bradford to report on time or close to it. Meanwhile, teams continue to sign players drafted after the first two rounds.
June, 10, 2010
6/10/10
1:00
PM ET
»
NFC On the Radar
:
East
|
West
|
North
|
South
»
AFC
:
East
|
West
|
North
|
South
A player, coach or issue that should be on your radar as training camp approaches.
The
San Francisco 49ers
finally gave
Dashon Goldson
a chance at free safety last season and it was the right call. Goldson's athleticism enhanced the defense. A breakout game against the
Arizona Cardinals
on "Monday Night Football" validated Goldson as an up-and-coming player in the division.
[+] Enlarge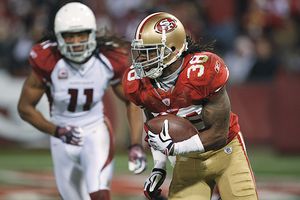 AP Photo/Paul SakumaDashon Goldson knows he needs to be patient when it comes to a new contract.
Where does he go from here?
Goldson's decision to fire his agent during contract negotiations early this offseason came amid reports Goldson was determined to leverage a contract far more valuable than the 49ers were prepared to pay for a player with only one good season on his résumé. It sounded as though Goldson might be getting ahead of himself. Goldson hired Drew Rosenhaus, then watched another Rosenhaus client,
Antrel Rolle
, jump from the Arizona Cardinals to the
New York Giants
for big bucks. Rolle was coming off a Pro Bowl appearance. He had been a top-10 overall draft choice and had shown playmaking ability over time. Goldson was just starting out by comparison.
I caught up with Goldson after a 49ers practice this week and tried to get a feel for his mindset and how it might affect his approach to the season. Goldson did say he was seeking a more aggressive approach to negotiations. He described Rosenhaus as a "shark" who "smells blood" and will show the aggressiveness Goldson sees in himself on the field. Goldson also seemed to realize he'll need another strong season to command the sort of deal he wants. He described his tackling as better than some critics have suggested while acknowledging he needs to become more consistent by taking better angles and showing more patience in coverage. A little patience on the contract front could be in order as well.
"Obviously, they are real patient about it and careful about who they give the money to," Goldson said of the 49ers, "but I don't see myself not getting a deal done here. I know they respect me and like what I'm doing here and I want to be here, so I'm sure something will work out. I don't think they have a problem paying athletes."
June, 3, 2010
6/03/10
1:00
PM ET
»
NFC On the Radar
:
East
|
West
|
North
|
South
»
AFC
:
East
|
West
|
North
|
South
A player, coach or issue that should be on your radar as training camp approaches.
Uncertainty at quarterback will invite overly intense scrutiny of camp battles that will play out over several weeks, not a single practice or exhibition game.
[+] Enlarge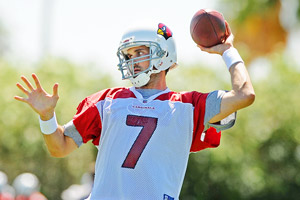 Mark J. Rebilas/US PresswireWith Kurt Warner gone, Matt Leinart should have a better chance at winning the starting job.
It's only a matter of time, it seems, before someone offers up a quarterback's passer rating during practice as an evaluation tool.
Every team in the division has a new No. 2 quarterback:
David Carr
for the
San Francisco 49ers
,
Derek Anderson
for the
Arizona Cardinals
,
Charlie Whitehurst
for the
Seattle Seahawks
and
A.J. Feeley
or
Sam Bradford
for the
St. Louis Rams
. The Cardinals and Rams will have new starters. The Seahawks and 49ers have starters entering the final years of their contracts.
A few reminders to help sort through the possibilities without losing sight of the big picture:
Alex Smith is almost certainly going to start for the 49ers unless he gets hurt. Smith would have to play horrendously to lose his job entering the season. The 49ers have made continuity a top priority this offseason. Even if Carr appears to outplay Smith during exhibition games, the 49ers have too much invested in Smith and continuity to make a change early.

Matt Hasselbeck should be an easy choice for Seattle entering the season because of the experience and leadership he offers. Early returns suggest we should focus less on his competition with Whitehurst than on his ability to stay healthy.

We should expect the Rams to make Bradford their starter at some point during the season, so there's no use in getting too worked up about when the transition takes place.

The quarterback situation in Arizona appears most intriguing. Coach Ken Whisenhunt publicly backed Matt Leinart two summers ago, only to go with Kurt Warner when the games counted. Warner isn't an option any longer, so Leinart should have an easier time winning the job. Keep an eye on how Whisenhunt divides practice reps between Leinart and Anderson.
May, 27, 2010
5/27/10
1:00
PM ET
»
NFC On the Radar
:
East
|
West
|
North
|
South
»
AFC
:
East
|
West
|
North
|
South
A player, coach or issue that should be on your radar as training camp approaches.
If it all starts up front -- and most quarterbacks will tell you it does -- NFC West fans will want to keep an eye on the men coaching their teams' offensive lines.
No division in the league features higher-caliber line coaches across the board. And in an unusual twist, NFC West teams used the offseason to play musical line coaches. A look at what it means for each team:
[+] Enlarge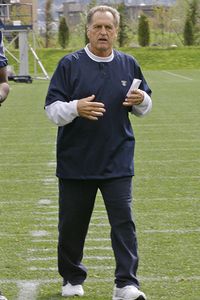 AP Photo/Ted S. WarrenSeahawks line coach Alex Gibbs is one of the most respected in the league.
Arizona:
The Cardinals were the only team in the division to keep the same coaching dynamic at the position, and why not? Russ Grimm ranks among the most acclaimed line coaches in the league and one of the few to command serious consideration as a head coaching candidate. When Grimm arrived in Arizona with Ken Whisenhunt for the 2007 season, he replaced Steve Loney, now the Rams' line coach. More on Loney in a bit.
Seattle:
For years, Alex Gibbs has ranked among the most highly regarded line coaches in the league. He's the absolute best for installing a pure zone blocking scheme. Gibbs is also 69 years old, so it's fair to wonder how long he'll stick around. Gibbs is a coaching lifer and an extremely intense personality. Gibbs' hiring has changed what the Seahawks want in their offensive linemen -- see
Rob Sims
' departure -- while more clearly defining the team's approach to offense. This is a zone team all the way.
San Francisco:
The 49ers were big winners this offseason when the Seahawks fired coach Jim Mora. The change from Mora to Pete Carroll led to Gibbs' hiring, displacing Mike Solari as offensive line coach. Solari was the perfect fit for the 49ers because he's an excellent teacher and he worked previously with San Francisco offensive coordinator Jimmy Raye. Raye largely had inherited the 49ers' offensive staff upon his hiring by Mike Singletary before the 2009 season. Solari gives Raye a trusted lieutenant at a position critical to the 49ers' success -- just as the 49ers were about to add two offensive linemen in the first round of the draft. Solari likes his linemen to have quick feet.
St. Louis:
The Rams felt good enough about Steve Loney to keep him around as line coach when Steve Spagnuolo took over for the 2009 season. Art Valero also stayed on staff, serving as Loney's assistant, but Valero left the Rams for the same job in Seattle this offseason. That makes Valero a potential heir-apparent to Gibbs.
May, 20, 2010
5/20/10
1:00
PM ET
»
NFC On the Radar
:
East
|
West
|
North
|
South
»
AFC
:
East
|
West
|
North
|
South
A player, coach or issue that should be on your radar as training camp approaches.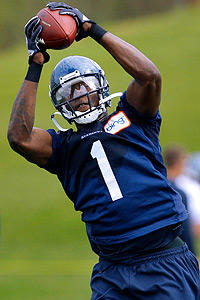 AP Photo/Elaine ThompsonFormer first-rounder Mike Williams was out of the NFL last year, but he finally appears serious about his career.
Every team in the division is making some sort of transition at wide receiver. The position will be one to watch all summer.