December, 8, 2013
Dec 8
6:22
PM ET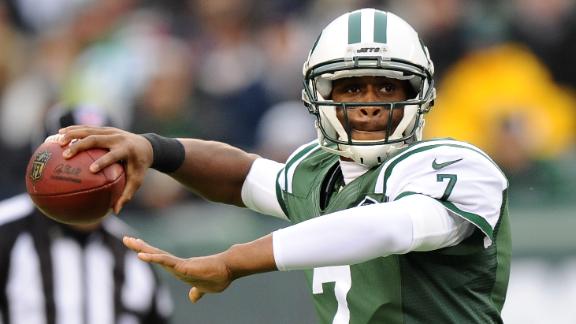 EAST RUTHERFORD, N.J. -- New York Jets cornerback Antonio Cromartie suffered a head injury in a 37-27 win over the visiting Oakland Raiders, the team announced after the game.
The Jets starter came out of the game briefly after he collided with safety Ed Reed in the third quarter on a play that led to a 48-yard touchdown for Raiders wide receiver Rod Streater.
"I didn't see Cro until the last second and I'm glad I jumped or else we'd have probably went helmet to helmet," Reed said. "I was breaking on a ball, saw it, and when I realized [Raiders quarterback Matt McGloin had] overthrown the guy in front of me I saw Cro. Come to find out the guy scored on that play, it's crazy. Just glad we came out the win and Cro's all right and I'm all right."
Cromartie was never announced with an injury during the game. He made two tackles late in the fourth quarter.
Last week, Cromartie was a game-time decision with a recurring hip injury. Although he played the entire game against Miami, he was not as effective as he has been. Against the Raiders, he had a tackle and two pass defenses.