NFL Nation:

2013 Week 5 Upon Further Review NFC
October, 8, 2013
10/08/13
4:43
PM ET
A review of four hot issues from the
Atlanta Falcons
' 30-28 loss to the
New York Jets
:
Down Jones:
At some point during Monday night's game, big-play receiver
Julio Jones
suffered a significant foot injury. But guess what? He remained in the game and even made an outstanding one-handed catch. If anything else, it showed just how tough a player Jones really is. But now, the Falcons face the possibility of being without arguably their top player for the remainder of the season. Coach Mike Smith admitted the outlook for Jones wasn't good after the initial exam, although Jones plans to go to Charlotte Wednesday for a second opinion. With
Roddy White
(hamstring, ankle) also banged-up, the offense could take a significant step back. The Falcons hope
Steven Jackson
(hamstring) returns after the bye week. They'll need a strong running game to help compensate for the loss of Jones. And
Matt Ryan
might have to target
Tony Gonzalez
20 times a game now.
[+] Enlarge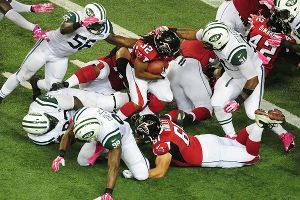 Scott Cunningham/Getty ImagesJacquizz Rodgers was stopped short of the goal line late in the second quarter Monday night.
Decisions, decisions:
In hindsight, maybe Smith should have gone for the field goal on fourth-and-1 from the 1 at the end of the first half against the Jets. Instead, the Falcons put the ball in the hands of diminutive running back
Jacquizz Rodgers
and tried to run up the middle. Rodgers got stopped for no gain when at least two offensive linemen allowed Jets defensive linemen to penetrate. "We felt like we needed to score a touchdown in that situation," Smith said afterward. "We didn't get it done." That's been a recurring theme for the 1-4 Falcons.
Deficient defense:
Once again, the Falcons failed on defense when they needed a stop most. They allowed the Jets and rookie quarterback
Geno Smith
to drive within field-goal range with less than 2 minutes remaining in regulation. It led to Nick Folk's 43-yard game winner. On the drive, Smith completed all five of his passes for 45 yards. Falcons safety
William Moore
talked about the defense being caught off-guard by the no-huddle offense. The Falcons' coach didn't subscribe to that theory. "There were some physical breakdowns," he said. "There was a mental breakdown on one specific play. And I think it's kind of reminiscent of what has happened through the first five games. We have not been as efficient as we need to be."
Nothing special:
Coach Smith wasn't happy with a few special-teams blunders, including a horse-collar tackle on punter
Matt Bosher
during a return, and a blocked punt allowed by special-teamer
Shann Schillinger
. At least Schillinger recovered the block and passed it to a teammate, although the Falcons still gave the Jets good field position at the 44. They converted a field goal after the turnover. "I just got beat on an up-and-under rush," Schillinger said. "That's not acceptable on my part. It's hard to put your defense in that situation." With injuries hurting the offense and mental errors and poor tackling affecting the defense, the Falcons need more big plays on special teams.
October, 7, 2013
10/07/13
2:00
PM ET
A review of four hot issues from the
Dallas Cowboys
' 51-48
loss
to the
Denver Broncos
:
[+] Enlarge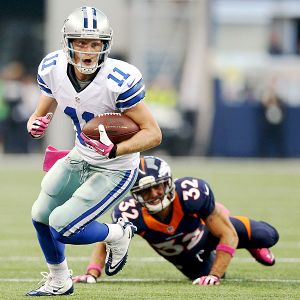 Matthew Emmons/USA TODAY SportsCole Beasley scored the first touchdown of his career and finished with four receptions for 47 yards.
Empty it out:
The Cowboys broke out their empty package against the Broncos and had great success. Unoffically, quarterback
Tony Romo
completed 10 of 13 passes for 235 yards when the Cowboys left the quarterback alone in the backfield. Only one of Romo's four sacks came in an empty look. That was one of the bigger changes the Cowboys used to attack the Broncos and Romo made it work. Romo's 79-yard throw to receiver
Dez Bryant
came out of an empty look, but Bryant's fumble came when the Cowboys motioned to an empty look. Romo's shortest completions in the 01 or 02 package were a pair of 10-yarders.
Finding the weakness:
As head coach Jason Garrett says, every defense has a weakness and the opponents have found the Cowboys' in their 4-3 scheme. San Diego completed 20 passes for 238 yards to running backs and tight ends. The Broncos completed 18 passes for 221 yards. They have given up back-to-back 100-yard games to tight ends in
Antonio Gates
(136) and
Julius Thomas
(121). With Minnesota's
Kyle Rudolph
, New Orleans'
Jimmy Graham
, Chicago's
Martellus Bennett
and Green Bay's
Jermichael Finley
left on the docket, the Cowboys better figure out how to defend the tight end better.
Playing to its level:
The Cowboys are realizing just how valuable defensive end
Anthony Spencer
is to this defense. Perhaps nose tackle
Jay Ratliff
too. With Spencer out for the year and Ratliff on the physically unable to perform list for at least one more game and possibly a lot longer, the Cowboys' defensive line is getting exposed. Defensive end
DeMarcus Ware
and defensive tackle
Jason Hatcher
are the only players in the roles that were set before the season started. The rest of the line was hardly expected to make the roster. For as well as defensive end
George Selvie
and defensive tackle
Nick Hayden
have played at times, they were still out of work this summer and not on a team last season respectively. Defensive line coach Rod Marinelli was lauded for his work the first three games, but in the past two games the Cowboys have one sack.
Filling a role:
It's too easy to compare receiver
Cole Beasley
to
Wes Welker
. The Cowboys have found a role for Beasley in the slot. Beasley caught four passes for 47 yards and had his first touchdown, a 4-yarder in the fourth quarter. He looked positively Welker-like on his 23-yard catch, working the middle of the field with his quickness on the defensive back. He will be limited as an outside receiver, but his effectiveness underneath and the trust Romo has in him will make Beasley a factor on the offense, especially if the Cowboys continue to roll out their aforementioned empty package.
October, 7, 2013
10/07/13
2:00
PM ET
A review of four hot issues from the
Arizona Cardinals
' 22-6 win over the
Carolina Panthers
:
First-half woes:
Let's just start Cardinals games at halftime. Over the past three weeks, that's when the team has started to play, so why shouldn't that be when the fans start to cheer? Arizona scored three points in the first 30 minutes Sunday, unable to convert on third down except with the help of a penalty. Then they went on a 19-0 tear in the final 30 minutes. But the question has become, why can't Arizona get its engine started sooner? Are the Cardinals prepared for what opponents are throwing at them? Quarterback
Carson Palmer
said the energy from the defense rubs off on the offense at halftime. Why does it take so long? It's going to hurt Arizona sooner or later when a team puts up big numbers before halftime.
[+] Enlarge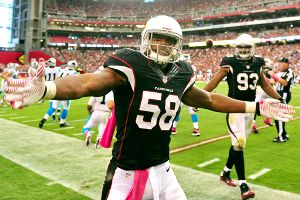 Matt Kartozian/USA TODAY SportsDaryl Washington's return to the lineup provided a spark for the Arizona defense.
Dependable defense:
There's one word for the Cardinals' defense after Sunday's performance: legitimate. This is one of the league's top units on all three levels. It has a front line that proved it's more than just a brick wall for running attacks, it can also get to the quarterback. It has a linebacking corps that, with the addition of
Daryl Washington
, covers simply everywhere. And it has a secondary that is anchored by Pro Bowler
Patrick Peterson
. Whatever flaws the defense has, it's able to mask them with talent. Seven sacks. Three interceptions. A safety. Not a bad day at the office, and it put the rest of the league on notice.
Running away:
While the Cards' running game gave the offense a boost and helped score the go-ahead touchdown in the third quarter, it hasn't provided the balance needed. Sunday was the 11th straight game Arizona has not run for 100 yards or more. That's the longest active streak -- drought, maybe? -- in the NFL. The Cards had 18 rushing yards at halftime and finished with 90, led by rookie Andre Ellington's 52.
D-Wash is back:
The best thing to happen to this defense this season took the field with 12:53 left in the first quarter. That's when Washington made his return after a four-game suspension. His impact was felt immediately. He wasn't rusty -- maybe just a little slower than usual after
Cam Newton
caught him on an interception return. Washington gave Arizona the shot in the arm it needed, and he'll allow the Cardinals to mask any deficiencies that hurt them in the first four games.
October, 7, 2013
10/07/13
1:30
PM ET
An examination of four hot issues from the
Seattle Seahawks
' 34-28 loss to the
Indianapolis Colts
:
Third-down woes:
One of the reasons Seattle lost for the first time this season was its inability to make a key play on third down. The Seahawks were 2 of 12 on third downs, which included five failures in Colts' territory. The results were four field goals and one blocked kick that became a Colts' touchdown, a 10-point swing in the second quarter.
[+] Enlarge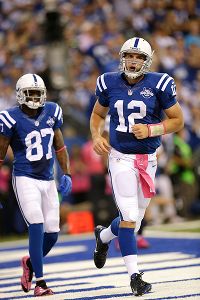 AP Photo/AJ MastThe Seahawks defense was unable to keep Andrew Luck & Co. from scoring when it needed to in the second half.
Defense fails in the fourth quarter:
The Seahawks' secondary made an uncharacteristic mistake on a blown coverage in the first quarter that resulted in a 73-yard touchdown from
Andrew Luck
to
T.Y. Hilton
. However. the defense overall did a good job against Luck until it needed to make a stop in the fourth quarter when the Seahawks led 28-23. Luck guided the Colts on an 86-yard TD drive to take the lead (aided by a controversial interference call on cornerback
Richard Sherman
). After Luck made a nice play throwing back across his body to
Reggie Wayne
for the two-point conversion, Seattle trailed by only three, but the defense again couldn't get the ball back without the Colts scoring, a 49-yard field goal by
Adam Vinatieri
. In the end, it was the most points Seattle has allowed since Oct. 30, 2011, in a 34-12 loss to Cincinnati.
Poor clock management:
The Seahawks were out of timeouts with 8:55 to go in the game. One was wasted because Seattle had too many men on the field, but whatever the reasons, it's a problem when you're out of timeouts midway through the fourth quarter in a close game on the road.
Just move on:
The Seahawks are 4-1 after going 1-1 in back-to-back road games at Houston and Indianapolis. They lost Sunday with four starters out on offense. Now Seattle returns home to play a Tennessee team it should beat. Seattle also gets linebacker
Bruce Irvin
back, who had a sack in his return after being suspended for the first four games.
October, 7, 2013
10/07/13
12:30
PM ET
A review of four hot issues from the
Washington Redskins
coming out of their bye week.
Defensive breakdowns:
It's great for the Redskins defense that it entered the bye week after a strong performance; the unit needed confidence and a seven-sack game provided some. But the fact that Oakland's
Matt Flynn
was demoted to third string after that game tells you a thing or two. The Redskins have not fared well against good quarterbacks and have three of them upcoming -- Dallas'
Tony Romo
, Chicago's
Jay Cutler
and then Denver's
Peyton Manning
. The Redskins can't expect a shutdown performance, but is it asking too much to tackle better? If they do that and provide a steady four-man rush, they can reduce their issues. Getting end
Jarvis Jenkins
and linebacker
Rob Jackson
back from suspensions will help, but neither has been an impact player.
[+] Enlarge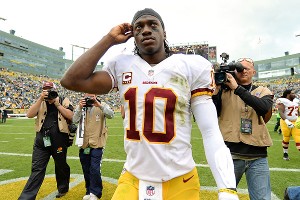 AP Photo/Greg TrottSo far this season, Robert Griffin III has looked nothing like the dynamic rookie QB he was in 2012.
Not so special:
Punter
Sav Rocca
has been too inconsistent. His hang time on some punts has been 3.0 seconds, a good second off the bottom of where it needs to be. Rocca's untimely shanks aren't what a struggling defense needs. But it's not just Rocca. Washington's longest kick return? Twenty-eight yards. The longest punt return? Eleven yards. There's also hidden yardage in what is lost because of poor decisions on both returns.
Chris Thompson
handles both duties, but never returned punts in college and clearly is still learning to make decisions when to field them. He's also adjusting to not having the same speed advantage he had in college. The blocking needs to be much better too.
Robert Griffin III's legs:
The second-year quarterback used his legs a lot more in Week 4 than in previous games. Griffin does not need to be a running machine to be effective, but his legs remain a valuable weapon for him. He needs to combine his legs with his growing penchant for keeping his eyes downfield. It led to big plays against Oakland. It's a way to make big plays with your legs and still reduce hits. This isn't about the zone-read, but it is about not just sitting in the pocket. The Redskins aren't built to have that sort of game.
Health issues:
The biggest one involves running back
Alfred Morris
, who bruised his ribs in the Sept. 29 win over the
Oakland Raiders
. The key will be what he's able to do later in the week and not Monday or even Wednesday. Morris is averaging 5.29 yards per carry and 2.30 yards after contact; both are stronger numbers than he posted a year ago. Tight end Jordan Reed's quad contusion was still an issue in the Redskins' last practice Oct. 1 before taking off for the rest of the week.
Fred Davis
should be healthy, so if Reed can't play they'll be fine. But Reed would help, too. Tight end
Logan Paulsen
's sprained left knee is an issue; losing him would hurt the blocking.
October, 7, 2013
10/07/13
12:30
PM ET
An examination of four hot issues from the
St. Louis Rams
' 34-20
win
over the
Jacksonville Jaguars
:
[+] Enlarge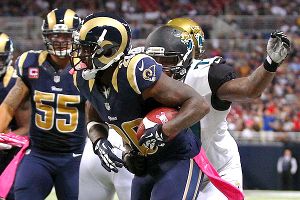 Dilip Vishwanat/Getty ImagesDarian Stewart's fumble recovery helped the Rams secure the win over the Jaguars.
A must not lose:
Credit to the Rams for doing exactly what they should do against winless Jacksonville: win. It didn't matter if they were playing the Jaguars, the '85 Bears or a high school team. The Rams needed a victory in the worst way after losing to Atlanta, Dallas and San Francisco.
In the postgame locker room, the Rams did not seem to have any delusion this was a cure-all or the season magically has been righted. Instead, there was an understanding that the win was important but there is still a lot of work to be done.
Giving new meaning to special:
The team's special-teams units continue to rack up penalties at a record pace, adding six more for 53 yards Sunday. One of those wiped out another long punt return from
Tavon Austin
.
For the season, the Rams now have 17 special-teams penalties for 145 yards on 101 plays. To put that in perspective, the offense and defense have combined for 16 penalties for 143 yards on 653 snaps.
At this point, a solution does not seem to be evident.
Stacy the starter?
In desperate need of a spark in the run game, the Rams found it in rookie bowling ball
Zac Stacy
. There was nothing flashy about Stacy's 14-carry, 78-yard performance but he was effective.
Stacy brings the hard-charging style that coach Jeff Fisher has always liked and showed the ability to get yards after contact that had been missing. Although he did it against Jacksonville's 32nd ranked run defense, he appears to be the best option from among the team's five running backs right now.
Stacy waited four games to get his first career start. His wait will be much shorter for No. 2.
Takeaway time:
For the first time this season, the Rams came out on the plus side of the turnover battle against the Jaguars. Two interceptions and a fumble recovery led to 14 points for the Rams, ultimately making up the final margin.
Since Fisher's arrival, the Rams are 3-1 when they are plus-3 or better in turnover margin. Each time, they have come out with a minimum of 13 extra points than the opponent.
The Rams defense has yet to show it can consistently stop teams so if it could develop a trend of getting turnovers and either scoring on the return (as safety
Matt Giordano
did) or turning it into offensive points right away (as they did following safety
Darian Stewart
's fumble recovery), it would go a long way toward more wins.
October, 7, 2013
10/07/13
12:30
PM ET
An examination of four hot issues from the
Green Bay Packers
' 22-9 win over the
Detroit Lions
:
Rodgers returns to form:
One of quarterback
Aaron Rodgers
' best attribute is bouncing back after a rare poor performance, so it was little surprise that he played near mistake-free football on Sunday in his first game since the Week 3 loss at Cincinnati, where Rodgers threw two interceptions and ended a streak of 41 games without multiple interceptions. Against the Lions, Rodgers showed again that he won't force throws and will take what the defense gives. As the game wore on, the Lions came out of their deep zone coverage, and Rodgers took advantage. According to ESPN Stats & Information, Rodgers completed 5 of 7 passes and gained 200 of his 274 passing yards on balls thrown at least 20 yards downfield. The five completions and 200 yards on balls 20 yards or more in the air both were career highs. "The opportunities outside first started with the late safety rolling down into the box and them playing soft on the outside," Packers coach Mike McCarthy said. "As the coverages got tight, we were able to attack deeper. We wish we probably would have been able to hit a couple more of those."
[+] Enlarge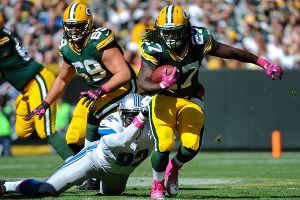 Benny Sieu/USA TODAY SportsEddie Lacy rushed for 99 yards in Green Bay's win over Detroit.
Offensive line credit:
When three different running backs put up big numbers, that says something about the offensive line.
Eddie Lacy
came up 1 yard short of giving the Packers three straight 100-yard games by three different backs. (
James Starks
rushed for 132 in Week 2 against Washington, and
Johnathan Franklin
for 103 in Week 3 against the Bengals.) In rushing for 180 yards, the Packers hit that mark in consecutive games (they had 182 against Cincinnati) for the first time since 2003. Interior linemen
Evan Dietrich-Smith
,
T.J. Lang
and
Josh Sitton
controlled defensive tackles
Nick Fairley
and
Ndamukong Suh
, while tackles
David Bakhtiari
and
Don Barclay
have made major strides in their run-blocking. "Those guys are rolling right now," Rodgers said of the line.
Pass-rush prowess
: Anything the Packers accomplished on defense must be prefaced by reminding everyone that the Lions did not have their best player, receiver
Calvin Johnson
, who sat out because of a knee injury. Nevertheless, coordinator Dom Capers' unit cranked up its pass rush and rendered quarterback
Matthew Stafford
ineffective. Stafford was sacked or put under duress on 22 percent of his dropbacks, according to ESPN Stats & Info. Coming into the game, he was pressured on a league-low 12 percent of his dropbacks. The Packers sacked him five times -- all by linebackers. In the Lions' first four games, Stafford was sacked just three times combined.
Return-game options:
In their first game since cutting kick returner
Jeremy Ross
, the Packers used a platoon system but did not get enough opportunities to see whether it will work. Franklin was assigned to kickoff returns, but all of them were touchbacks. Receiver
Randall Cobb
and cornerback
Micah Hyde
split punt-return duties, with Cobb handling anything that would be fielded inside the Packers' 20-yard line. Each had two returns and both averaged 3.5 yards per return.
October, 7, 2013
10/07/13
12:30
PM ET
GREEN BAY, Wis. -- A review of four hot issues from the
Detroit Lions
'
22-9 loss
to the
Green Bay Packers
.
[+] Enlarge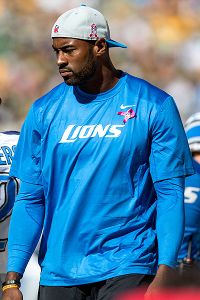 Tom Lynn /Getty ImagesLions coach Jim Schwartz said the team planned for a game either with or without Calvin Johnson.
No Calvin Johnson:
It doesn't sound like Detroit's superstar receiver will be out for long, but the Lions learned exactly how important he is to the scheme of their offense. Even more concerning, perhaps, is that coach Jim Schwartz insisted they planned for a game either with him or without him. Unlike against Arizona, when Detroit lost
Reggie Bush
in-game, the Lions should have been better prepared for life without Johnson, as dreary as the outcome may be.
With a healthy Johnson and Bush -- or at least both of them on the field simultaneously -- Detroit's offense is among the most explosive in the NFL. When one is missing, it is severely hampered. The other issue with Johnson's absence, and this is compounded by
Nate Burleson
's injury, is Detroit's other receivers are not going to be game-changers, at least not with consistency. Detroit desperately needs Johnson to return against Cleveland.
Chris Houston's health:
The Lions were fairly decent on defense Sunday, something that was somewhat missed in the final score. But
Aaron Rodgers
picked on Houston at points, and after the loss Houston himself admitted he wasn't fully back yet. He should get credit for trying to go, and he made some nice plays, but deeper routes were an issue for him. Luckily for Houston and Detroit, Cleveland quarterback
Brandon Weeden
is no Rodgers. Yet hamstrings can be fickle when it comes to healing, so Houston needs to make sure he's as rested as possible.
Rashean Mathis
and
Bill Bentley
played well opposite Houston on Sunday.
The NFC North will be close:
The Lions are halfway through divisional play now and are, frankly, where they probably belong at 2-1. This is going to be something to watch every week now as the Lions, Packers and Bears are all within a half-game of each other and could end up fighting for two playoff berths (the division title and one wild-card spot). There is still a ton of season left for every team and a lot can happen, but this division race might be one of the tightest in the NFL. The good news for Detroit: it is clearly in it. The bad news: it still has to go to Chicago and could have a tough stretch approaching with a game at surprising Cleveland followed by home games with Cincinnati and Dallas.
Returns still lacking:
Detroit is still searching for some impact in its kick- and punt-return game.
Micheal Spurlock
has broken only one return this season (on a punt) and has taken kick returns out of the end zone more and more the past two weeks. Be it the blocking or Spurlock's reads, the returns are just not an effective part of Detroit's game right now. Detroit didn't start at better than its 20-yard line on any drive Sunday.
October, 7, 2013
10/07/13
12:30
PM ET
A review of four hot issues from the
Philadelphia Eagles
'
36-21 victory
over the
New York Giants
:
The quarterback situation gets interesting.
With
Michael Vick
getting treatment on his injured hamstring Monday morning, the storyline for this week seems obvious. Will Vick be ready for Sunday's game against winless Tampa Bay? If not, can
Nick Foles
excel in the same stadium where he made his only winning start of 2012? And how will all of that emerge from Chip Kelly's personal microprocessor? Foles' two fourth-quarter touchdown passes put the Eagles over their highest point total of the season, but it must be noted that he was handed a short field three times courtesy of interceptions by the Eagles' defense. This will be a topic for discussion all week.
[+] Enlarge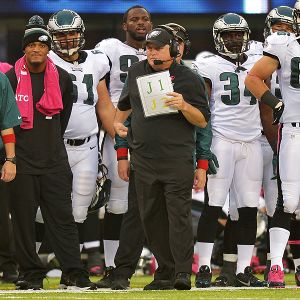 Drew Hallowell/Philadelphia Eagles/Getty ImagesChip Kelly will have a decision to make this week regarding his starting quarterback.
The turnovers finally came.
Defensive coordinator Bill Davis promised that turnovers would "come in bunches" once the Eagles' defense settled into its proper techniques and responsibilities. The defense didn't play a great game against
Eli Manning
and the Giants on Sunday, but it generated enough pressure to force mistakes. Manning was under pressure on all three fourth-quarter picks, and he committed three penalties for intentional grounding. Of course, Manning was leading the league in turnovers before the Eagles got to him, so it's fair to question whether the Eagles played that much better.
The kicker was good.
There was some public concern about
Alex Henery
after the kicker missed a field goal in three consecutive losses, including a three-point loss to San Diego. Kelly continued to voice confidence, saying that Henery struck the ball consistently in practice. But practice isn't a game, and the pressure is different. On Sunday, Henery made 5 of 5 field goal attempts, the longest coming from 41 yards. But he still hasn't made a long pressure kick in a game. Until he does, it will be fair to wonder about him.
DeSean was DeSean again.
It wasn't just because
DeSean Jackson
caught seven passes for 132 yards and a touchdown, either. Jackson was in at least one post-whistle shoving match and mimicked
Victor Cruz
's "Salsa" touchdown celebration. "Just having a little fun," Jackson said. The game is much more fun for the speedy wideout when he's targeted 12 times, as he was Sunday. Vick hit him for a 56-yard gain and Foles connected with him on a nicely designed 5-yard touchdown.
October, 7, 2013
10/07/13
12:30
PM ET
CHARLOTTE, N.C. -- An examination of five hot issues from the
Carolina Panthers
' 22-6
loss
to the
Arizona Cardinals
:
Bench Newton:
I was asked on Twitter if it was time to bench
Cam Newton
in favor of
Derek Anderson
after the franchise quarterback had three interceptions and a fumble against the Cardinals. The answer is no. Do that and you might as well trade the first pick of the 2011 draft. While Newton made more than his share of poor decisions, he started the game 5-for-5 for 70 yards and would have been 6-for-6 for 74 yards and a touchdown had
Steve Smith
not dropped a 4-yard touchdown pass. As badly as this turned out, Newton still gives the Panthers the best chance to win. And he had a streak of 10 straight games without multiple interceptions before this one.
[+] Enlarge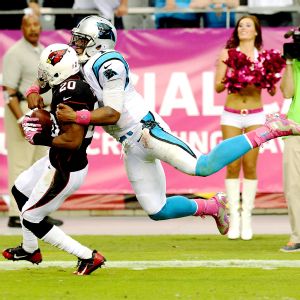 Photo by Norm Hall/Getty ImagesCam Newton tracks down Antoine Cason after Cason picked up a Newton fumble.
Hardy har har on me:
I predicted defensive end
Greg Hardy
would have another stellar game facing second-year tackle
Bradley Sowell
, a former college teammate making his first NFL start. Oops. Hardy didn't have a sack and made only three tackles, one more than quarterback Cam Newton trying to atone for mistakes. Carolina's defensive front that had six of the seven sacks against the Giants had 1½. End
Charles Johnson
's only tackle was his sack of
Carson Palmer
. Not what one would expect out of a unit that prior to the game was being called one of the best in the NFL.
Blood, sweat and tears:
Criticize if you want Newton for throwing three interceptions and fumbling. But few if any quarterbacks in the league would have run down two defenders -- one after an interception and another after a fumble -- to make the tackle as he did. "He was wiping blood off his hand one time in the huddle," left tackle
Jordan Gross
said. "I don't have any problems with him. There's not a whole lot of quarterbacks that are going to chase down the guy he threw an interception to. Those plays shows you how bad he wants to win."
Miscommunication:
In case you thought
Travelle Wharton
was at fault on the sack and safety that came one play after he replaced injured (knee) left guard
Amini Silatolu
, think again. That one was on All-Pro center
Ryan Kalil
, who admittedly had a communication issue on the play as the pressure came right up the middle. Kalil thought he was going to have help, but took credit for not getting that information to the help. Newton didn't stand a chance as end
Calais Campbell
came in almost untouched for the tackle. That made it 12-6 and ignited the fourth-quarter meltdown.
Ups and downs:
As bad as this one looked in the final score, the Panthers did a few things right. They rushed for 95 yards against a team that had been allowing 75. Newton passed for 308 yards and the Panthers led in total offense 353 yards to 250. As Gross said, "I know we're good and talented because we can get 270 yards of offense in the first half. We're just not an efficient machine here if that makes sense. Too many ups and downs." Makes perfect sense. But more downs than ups, which tends to make for down seasons.
October, 7, 2013
10/07/13
12:30
PM ET
An examination of four hot issues from the
New Orleans Saints
' 26-18
victory
over the
Chicago Bears
on the road in Soldier Field:
A steady Brees:
Saints quarterback
Drew Brees
was terrific again Sunday. His brilliance was just a little more subtle than usual. Brees stayed patient, never trying to force the ball down the field while avoiding turnovers -- the team's game plan against an opportunistic Bears defense.
[+] Enlarge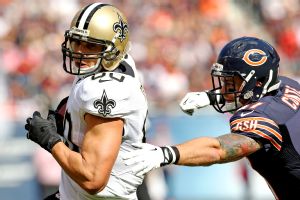 Jonathan Daniel/Getty ImagesDrew Brees completed 10 passes to tight end Jimmy Graham for 135 yards against the Bears.
Brees completed 29-of-35 passes for 288 yards with two touchdowns and no interceptions, ending his nine-game streak of 300-yard games. Both of his touchdowns came on short throws to running back
Pierre Thomas
. Brees completed 10 passes for 135 yards to his go-to target, tight end
Jimmy Graham
. But he completed only three passes to wide receivers (
Marques Colston
, two for 15 yards, and
Nick Toon
, one for 35 yards).
Brees called it being "aggressively smart."
"I thought he did exactly what he needed to do to win a good, tough game on the road. He made smart decisions," Saints coach Sean Payton said.
Running forward:
The Saints' final rushing numbers didn't look all that great -- 28 carries for 66 yards (2.4 yards per carry). But they started much stronger than they had in recent weeks. Thomas gained six yards off left tackle on the Saints' first play from scrimmage. And Thomas,
Darren Sproles
and
Khiry Robinson
combined for 36 yards on their first seven carries of the game before the first minus run reared its ugly head (a six-yard loss by Thomas). Again, we're talking baby steps. But at least they're steps in the right direction.
Deep trouble:
The Saints did some great things on defense -- especially with their early blitzing success. But for the first time all year, their secondary got burned deep for two bombs from Bears quarterback
Jay Cutler
to receiver
Alshon Jeffery
. Cornerback
Jabari Greer
got beat deep down the middle for 42 yards in the third quarter, and safety
Kenny Vaccaro
got burned down the left sideline for a 58-yard gain in the fourth quarter. The first led to a field goal, the second to a touchdown, making the game closer than necessary.
Non-play of the day:
One of the key moments in Sunday's game came midway through the fourth quarter, when the Saints drew Bears linebacker
Lance Briggs
offside on fourth-and-1. That allowed New Orleans to run another 3:35 off the clock and add another field goal for a 26-10 lead.
October, 7, 2013
10/07/13
12:00
PM ET
An examination of four hot issues from the
New York Giants
' 36-21
loss
to the Eagles:
[+] Enlarge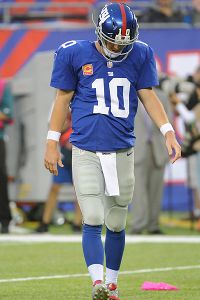 AP Photo/Bill KostrounGiants QB Eli Manning has thrown a league-leading 12 interceptions this season.
Honestly, with the turnovers:
So many problems, but might as well start here. The 2013 New York Giants are inexcusably careless with the football. They turned the ball over four times Sunday and didn't force any Eagles turnovers. That pushes their league-leading giveaway total to 20 and their league-leading turnover differential to minus-13 through only five games. Truly astounding that they could turn over the ball six times in their opener, do all that talking about how you can't win that way, and a month later they've only knocked the average down to four per game. A good team would have crushed the Eagles on Sunday. A bad team likely would have fallen into a win. It takes an historically awful team to blow a third-quarter lead and lose by 15 to
Nick Foles
. The Giants are on pace to turn over the ball 64 times. The NFL record for a single season is 63, by the 1978
San Francisco 49ers
.
Uneasy Eli:
The main culprit for this, as you'd expect it to be, is the player who touches the ball the most. Giants quarterback
Eli Manning
threw three interceptions in a span of nine throws in Sunday's fourth quarter and now has a league-leading 12 for the season. Manning's completion percentage has dropped each week, from 64.3 in the season opener to 46.2 Sunday. Not even Tom Coughlin, who will be a Manning loyalist until the end of time, could hide the fact that
Manning was responsible
for this latest loss. Add to the interceptions that three of the Giants' 12 penalties and 34 of their 136 penalty yards came on intentional grounding penalties by Manning.
Still not running:
We continue to wonder what the Giants offense would look like if
David Wilson
could stay on the field and emerge as the feature back his draft position says he should be. Wilson scored the game's first touchdown and was heavily involved in the first quarter, but he missed the final three quarters with a neck injury. There's almost no competition for carries in the backfield until
Andre Brown
can return in Week 10, so if Wilson can get healthy it appears he'll get another chance.
Still not sacking:
Well, that's not fair. The Giants did get their one sack to maintain their average. (They have five now in five games, more than only the Steelers, who have four but have played only four games.) Defensive end
Jason Pierre-Paul
looked quicker and more disruptive than he has at any time this season, but he didn't bring down
Michael Vick
or Foles, and he has only one sack in his past 12 games dating to the middle of the 2012 season. Without a consistent pass rush, the Giants defense is not a good one.
October, 7, 2013
10/07/13
12:00
PM ET
SANTA CLARA, Calif. -- An examination of four hot issues from the
San Francisco 49ers
' 34-3
win
against the Texans:
Another defensive injury:
The 49ers defense might have suffered another key loss as defensive tackle
Ray McDonald
went out with a right biceps injury. McDonald said after the game that he felt a sting. He will have an MRI on Monday.
Tony Jerod-Eddie
replaced McDonald. The 49ers defense has suffered several injuries, playing the past two games without All-Pro linebackers
Aldon Smith
(receiving treatment for alcohol abuse) and
Patrick Willis
(groin). San Francisco has been dominant without the two stars, allowing a combined 14 points. Now, the 49ers might have to adjust again if McDonald is out.
[+] Enlarge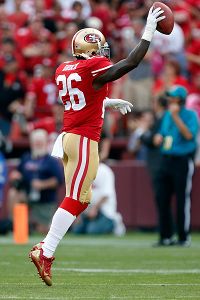 AP Photo/Beck DiefenbachCornerback Tramaine Brock had two interceptions against Houston.
Brock shines:
Tramaine Brock
is one of the many depth players who is getting an opportunity on defense, and he is cashing in. On the third offensive play of the game Sunday, Brock returned an interception 18 yards for a touchdown. It was the first of his two interceptions in the game. Brock took over as the No. 3 cornerback last week when
Nnamdi Asomugha
went out with a knee injury. He played well against the Rams. Now, it is highly unlikely Asomugha gets his job back. It will be interesting what the 49ers do with a 32-year-old fourth cornerback. Right now, the focus is on Brock.
Kaepernick manages game:
OK, so the 49ers scored 34 points and quarterback
Colin Kaepernick
completed only six passes. But it didn't matter. The 49ers dominated this game. There is no denying the 49ers aren't getting much help in the receiving game from anyone other than
Anquan Boldin
and
Vernon Davis
. But until
Mario Manningham
and
Michael Crabtree
return, the 49ers are going to have to be conservative in the passing game. Kaepernick will not have
Josh Freeman
as his backup. The former Tampa Bay starter has agreed to terms with the Vikings. The 49ers reportedly talked to Freeman. It's no surprise. The 49ers like quarterbacks, and Freeman would have been an upgrade as a backup over
Colt McCoy
and newly signed
John Skelton
. But Freeman's road to playing is shorter in Minnesota.
Run game sets tone again:
The San Francisco run game continued to shine against Houston. The 49ers called a designed run play on 67.3 percent of their plays Sunday, according to ESPN Stats & Information. Why not? It was working -- the 49ers had 118 of their 177 rushing yards before contact.

NFL SCOREBOARD
Thursday, 12/18
Saturday, 12/20
Sunday, 12/21
Monday, 12/22