NFL Nation:

backup quarterback
December, 26, 2012
12/26/12
9:09
PM ET
Popular
New York Jets
backup quarterback
Tim Tebow
lashed
out at critics
who put him through the wringer last week for reportedly asking not to play in the team's Wildcat package. That brought many critics out of the woodworks, including NFL analyst Merril Hoge, who made headlines by
calling Tebow a "phony."
Tebow has long been praised for his character and work ethic and didn't appreciate facing criticism in that regard for the first time in his career.
"For people to not know the situation and to bash your character and say you're a phony, you're a fake and you're a hypocrite, I think that's what's disappointing and that's what's frustrating," Tebow told reporters Wednesday. "It's a football game. That's one thing, if you're good or bad at football, but your character and integrity, that's who you are as a man. That's a lot more important. That's what's disappointing for me and frustrating because I take that way more serious than I'll ever take a football game."
Tebow
Tebow denied ESPNNewYork.com's report that he asked out of the Wildcat package.
"I never said, 'Hey, I don't want to do anything or I won't do anything,' " Tebow said. "That wasn't the talk at all. He knows that and everybody on this team knows I would never not do something if I was asked."
But this is where things get murky. Does Tebow's story really add up?
If Tebow never asked out of the Wildcat package, why did receiver
Jeremy Kerley
replace him last Sunday against the
San Diego Chargers
? Did the Jets, suddenly in Week 16, think Kerley was better at running Tebow's package than Tebow? That's unlikely. Tebow also wasn't injured and practiced all week.
The timing of Tebow not playing in the Wildcat also was conspicuous, as it lined up with the same week
Tebow was bypassed for
third-string quarterback
Greg McElroy
. Jets head coach Rex Ryan has dodged questions of about whether or not Tebow asked not to play in the Wildcat.
Tebow also told ESPN's Adam Schefter
that he smoothed things
over with Ryan Friday and told the Jets' coach he'd perform any role to help the team. But why would Tebow have to say that to Ryan if Tebow claims he never asked out in the first place? Something had to happen prior for Tebow to feel the need to clear the air.
If Tebow didn't tell Jets coaches he didn't want to play in the Wildcat, then Tebow or the Jets need to come forward and explain why Tebow didn't play in the Wildcat last Sunday. Tebow is shooting down reports without explaining why he didn't play in his usual role. That's not something that is hard to do.
Tebow's story appears incomplete and creates more questions than answers.
August, 27, 2012
8/27/12
12:43
PM ET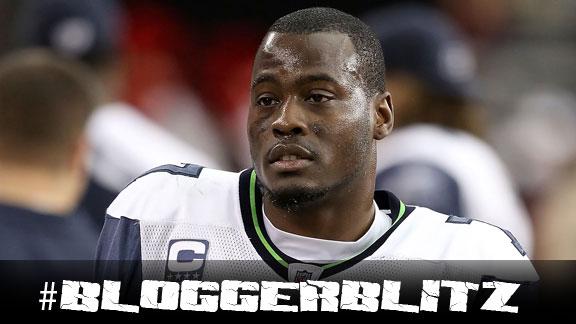 Rarely do roster moves at quarterback have little impact. It's the most important position on the field, and the starter and backup have crucial roles in the stability of an offense.
But there is something about cutting
Vince Young
and trading for
Tarvaris Jackson
that feels like the
Buffalo Bills
are spinning their wheels. What is the difference between Young and Jackson? Is either player really an upgrade over the other? They are similar in playing style, age and, in my opinion, talent.
I'm not sure what the Bills see in Jackson that would persuade them to not only release Young but also give up a draft pick and restructure Jackson's contract to acquire him. It's not that Young was great this preseason. (He wasn't.) It's just the difference between the two players doesn't seem worth the additional cost.
Jackson will bring many of the same things to the table that Young did. Jackson is a mobile, veteran backup with starting experience.
Perhaps the Bills just weren't comfortable with Young behind starter
Ryan Fitzpatrick
. I'm sure Buffalo had its reasons. But on paper I don't see much of a difference between Young and Jackson. They are essentially the same player.