September, 30, 2014
Sep 30
10:05
AM ET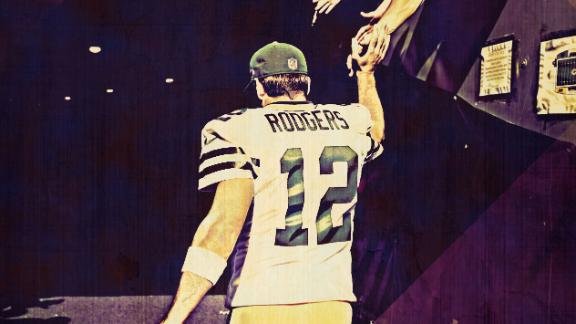 Let's take our weekly deep dive into the Sunday performance of five NFL quarterbacks, using data supplied by analyst Jacob Nitzberg via ESPN Stats & Information. After all, the numbers don't always speak for themselves.

WEEK 4
CMP: 29
ATT: 37
PCT: 78.4
YDS: 253
TD: 1
INT: 2
WHAT YOU MISSED
A high completion percentage that can be traced to a majority of high-percentage throws. Bortles threw 25 passes that traveled 5 or fewer yards downfield, completing 21 of them. Only three of his 37 passes traveled 15 yards or more downfield. (One was complete.) Overall, Bortles' average pass traveled 4.7 yards past the line of scrimmage, the sixth-lowest average for a quarterback in a game this season. He did complete 5 of 7 passes from outside the pocket and had a 99.0 QBR on third down after completing all eight of his attempts. (Five converted first downs.) The Jaguars' 9-for-14 performance on third down far exceeded their 9-for-37 figure in their first three games under Chad Henne. Against the blitz, Bortles completed 8 of 9 passes but for a total of only 63 yards.
FINAL ANALYSIS
The Jaguars gave Bortles a menu of modest difficulty in his first start. It made sense to keep it short and get him outside the pocket when possible. Sometimes that is what a rookie needs.
WEEK 4
CMP: 19
ATT: 30
PCT: 63.3
YDS: 317
TD: 0
INT: 0
WHAT YOU MISSED
Bridgewater accumulated 246 of his 317 yards on passes over the middle and that's where he connected for seven of receiver Jarius Wright's eight receptions. Bridgewater also benefitted from 193 yards gained after the catch, including 99 by Wright. Play-action worked well; Bridgewater completed 9 of 13 such attempts for 151 yards -- better than all but four NFL quarterbacks' single-game performance on play-action this season. The Atlanta Falcons blitzed him rarely (18.2 percent of his dropbacks), and when facing four or fewer rushers, Bridgewater completed 16 of 24 passes for 228 yards.
FINAL ANALYSIS
Bridgewater's success between the numbers didn't answer pre-draft concerns about his arm strength and ability to drive balls outside the numbers. But that can wait for another day. Overall, Bridgewater performed with efficiency and accuracy within a game plan that played to his strengths and his inexperience.
WEEK 4
CMP: 21
ATT: 43
PCT: 48.8
YDS: 195
TD: 0
INT: 2
WHAT YOU MISSED
Foles attempted a career-high 15 passes that traveled at least 15 yards downfield, but he completed only two. Two others were intercepted. Of those 15 throws, 10 traveled at least 21 yards downfield. All 10 were incomplete. The Eagles struggled to protect him amid a series of offensive line injuries and he completed only 48.6 percent of his passes (18 of 37) against the San Francisco 49ers' standard pass rush. His two interceptions on such throws were a career high. Finally, Foles over- or underthrew 14 of his 43 attempts, the highest single-game total for a quarterback in Week 4.
FINAL ANALYSIS
Foles' struggles on downfield throws were in stark contrast to his 2013 performance, when he led the NFL with a 52.2 completion percentage on throws that traveled 15 or more yards downfield. His inaccuracy is also a concern; he leads the NFL with 41 over- or underthrows this season.
WEEK 4
CMP: 21
ATT: 42
PCT: 50.0
YDS: 302
TD: 2
INT: 1
WHAT YOU MISSED
Of his 302 yards, 81 percent (245) came in the second half. He completed 6 of 9 passes that traveled at least 15 yards downfield, including 3-for-3 in the fourth quarter, and also completed 7 of 11 passes on third down. Six of those throws converted first downs. Although he completed only two of his 10 red zone passes, one was the game-winning touchdown pass. He struggled against the blitz, completing just 6 of 18 passes for 63 yards and an interception, but diced up the Steelers' standard pass rush for 239 yards and both of his touchdown passes.
FINAL ANALYSIS
Glennon made his best throws count, and the analysis supports what the visual indicated. Glennon performed well late in the game under intense pressure, one of the most difficult tasks for a young quarterback.
WEEK 4
CMP: 22
ATT: 28
PCT: 78.6
YDS: 302
TD: 4
INT: 0
WHAT YOU MISSED
Rodgers' career-high 99.0 QBR tells you Sunday's romp over the Chicago Bears was one of the best overall games. The Bears tried to beat him with the standard pass rush that limited him in Week 3 at Detroit, but Rodgers reversed both that trend and several others. Facing four or fewer pass-rushers on 71.4 percent of his attempts, Rodgers completed 18 of 20 such passes for 271 yards and two touchdowns. (He completed only 58.3 percent of such passes in Week 3.) He also hit all six of his attempts that traveled at least 15 yards downfield, for 163 yards and a touchdown, after completing only one against the Lions. For good measure, Rodgers completed all seven attempts on third down, accounting for two of his touchdowns, and went 10-of-12 on play-action plays, even as the Packers struggled to run the ball (56 net yards).
FINAL ANALYSIS
It was folly to believe the Lions exposed a 2014 antidote to Rodgers via rushing four and playing coverage against him. We must blame the Bears' defense a bit -- it only put Rodgers under duress on four of his 30 dropbacks -- but Rodgers was sharper than he has been in some time. Only five of his 28 passes were judged off target. The rest? Money.
NFL SCOREBOARD
Thursday, 10/2
Sunday, 10/5
Monday, 10/6