April, 14, 2011
4/14/11
11:00
AM ET
I have no idea what purpose
John Daly
served in the meeting room other than to protect his fellow Arkansas alum,
Ryan Mallett
, from tough questions in the latest edition of Jon Gruden's "QB Camp."
There was no need because Mallett handled himself pretty well. Gruden asked how Mallett, one of the most disputed players in this year's draft class, is coping with the criticism and speculation he has faced over the past couple months.
"I just do what I know how to do, just play football," Mallett said. "I try to learn the game more and more every day. I don't really pay attention to outside criticism unless it's from a coach. Then I would try to critique that and fix what a coach wants me to fix."
Gruden also asked Mallett to describe himself as a quarterback and as a teammate.
"I feel like I'm a drop-back guy, and I move in the pocket well," Mallett said. "I'm not the fastest guy in the world. I'm not
Mike Vick
or anything like that, but I feel like I escape pressure well, and I'm able to get the ball to the guys that make the plays with their feet.
"I'm a loyal teammate. I've always been loyal to my team. They way we work, we'd always work on our own a lot. So we always had great communication. That's what made us so good because we were all so close as friends and teammates. That's what helped us out in the season. "
Mallett also does an impressive job at the dry-erase board, explaining a specific play for Gruden.
Mallett is scheduled to meet with the
Miami Dolphins
on Thursday.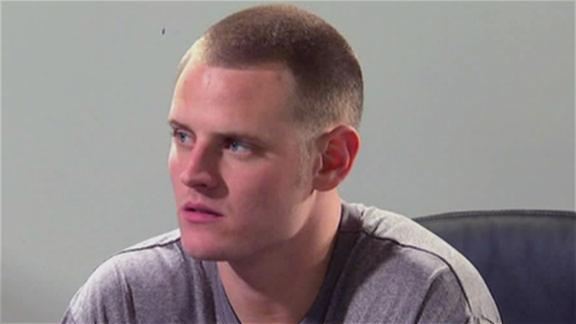 April, 14, 2011
4/14/11
10:00
AM ET
Fact: Arkansas quarterback
Ryan Mallett
has been hounded by character questions during the run-up to the 2011 draft.
Unknown: The extent to which those questions have merit.
Unfortunate: The cameo of another former Arkansas athlete, the notorious golfer
John Daly
, during Mallett's turn on Jon Gruden's QB camp.
Whether they have a longstanding friendship or just met, the image of Mallett seated next to Daly won't help reverse any negative assumptions that have been made to this point. To mangle a business term, it was poor product placement.
That said, the clip below gives you a good sense of Mallett's personality. I couldn't help but notice Gruden's skeptical facial expression in the beginning, but it appeared Mallett availed himself well in drawing up the routes for a play on video.
Of the quarterbacks likely to be taken in the first two rounds of this draft, Mallett seems the least likely to end up with the
Minnesota Vikings
. But stranger things have happened.
Earlier:
We have posted video clips of QB camp visits of Auburn quarterback
Cam Newton
and TCU quarterback
Andy Dalton
. You can find
Newton here
and
Dalton here.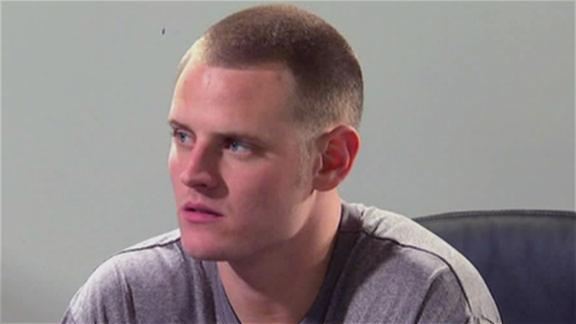 NFL SCOREBOARD
Sunday, 2/2
WEEKLY LEADERS