March, 31, 2010
3/31/10
1:00
PM ET
»
NFC History
:
East
|
West
|
North
|
South
»
AFC
:
East
|
West
|
North
|
South
»
Draft Watch
:
Biggest needs
(2/17) |
Busts/gems
(2/24) |
Schemes, themes
(3/3) |
Recent history
(3/10) |
Needs revisited
(3/17) |
Under-the-radar needs
(3/26) |
History in that spot
(3/31) |
Draft approach
(4/7) |
Decision-makers
(4/14) |
Dream scenario/Plan B
(4/21)
Each week leading up to the NFL draft (April 22-24), the ESPN.com blog network will take a division-by-division look at key aspects of the draft. Today's topic: History in that spot.

St. Louis Rams
The Rams' decision at No. 1 will likely come down to quarterback
Sam Bradford
or defensive tackles
Ndamukong Suh
and
Gerald McCoy
.
NFL teams have taken three quarterbacks first overall in the past five years.
Alex Smith
(49ers, 2005) has been mostly disappointing, although he has showed signs of progress lately.
JaMarcus Russell
(Raiders, 2007) is looking like a flat-out bust.
Matthew Stafford
(Lions, 2009) hasn't played long enough for anyone to know.
The Rams won't find much comfort in analyzing defensive tackles taken first overall lately. NFL teams haven't drafted one first overall since the Bengals selected "Big Daddy" Dan Wilkinson in 1994.
Nine of the last 15
top picks were quarterbacks. Four were linemen. One was a running back. One was a receiver.

Seattle Seahawks
The sixth overall choice is high enough for Seattle to select the top-rated player at one of the less important positions. That's what the Redskins did when they drafted safety
LaRon Landry
sixth in 2007 and what the 49ers did when they chose tight end
Vernon Davis
sixth a year earlier.
The alternative could be selecting the second-rated player at one of the marquee positions.
Andre Smith
(Bengals, 2009) was the second offensive tackle selected in his class.
Vernon Gholston
(Jets, 2008) was the second defensive end in his class, though he became a 3-4 outside linebacker in the NFL.
It's also possible the Seahawks could find the first offensive tackle or defensive end available at No. 6. The probably won't look for a cornerback that early. Adam "Pacman" Jones (Titans, 2005) was the last corner taken sixth overall.
The Seahawks also hold the 14th overall choice. Three of the last five players taken in that spot were defensive backs, including the Jets' sensational
Darrelle Revis
. The Bears found the third-rated tackle at No. 14 when they drafted
Chris Williams
in 2008, but Seattle probably will not have that option in this draft. Too many teams ahead of the Seahawks could be targeting tackles. It's one reason Seattle could take one sixth.
San Francisco 49ers

The 49ers could use an offensive tackle. The 13th overall choice hasn't been particularly lucky at the position. The Saints'
Jammal Brown
, chosen 13th in 2005, is the only offensive lineman selected in the spot since the Houston Oilers drafted Brad Hopkins in 1993.
Relatively few offensive linemen have gone between the 11th and 16th picks during that time.
The last four picks at No. 13: defensive end
Brian Orakpo
(Redskins, 2009), running back
Jonathan Stewart
(Panthers, 2008), defensive lineman
Adam Carriker
(Rams, 2007), defensive end
Kamerion Wimbley
(Browns, 2006). Orakpo and Wimbley are 3-4 outside linebackers. The 49ers could use another one of those.
San Francisco also holds the 17th overall choice. Guard
Steve Hutchinson
(Seahawks, 2001) was the last true star taken in that slot. More recently, defensive ends
Jarvis Moss
(Broncos, 2007) and
David Pollack
(Bengals, 2005) haven't panned out. Moss reportedly contemplated retirement amid struggles adapting to a 3-4 scheme last season. A neck injury forced Pollack into retirement before he had a chance to develop.

Arizona Cardinals
The Cardinals could use another linebacker and they could do much worse than finding a player as good as
Clay Matthews
, who went to Green Bay at No. 26 last year.
The 26th spot, which also produced potential Hall of Famers
Alan Faneca
and
Ray Lewis
years ago, hasn't been as kind to other teams recently.
Tackle
Duane Brown
(Texans, 2008), defensive end
Anthony Spencer
(Cowboys, 2007), defensive tackle
John McCargo
(Bills, 2006), center
Chris Spencer
(Seahawks, 2005) were 26th overall picks.
The Cardinals can't do much worse than the 49ers have fared at No. 26. San Francisco drafted tackle
Kwame Harris
(2006) and quarterback Jim Druckenmiller (1997) in that spot.
March, 25, 2010
3/25/10
7:09
PM ET
Sam Bradford
, Ndamukong Suh and Gerald McCoy would fit the college conference profile for first-round choices taken by Billy Devaney's teams over the last two decades.
All three are from the Big 12 and all three could be candidates for the
St. Louis Rams
to draft first overall.
Devaney, the Rams' general manager, has been with teams that drafted 11 players in the first round. The chart breaks down those picks by conference and decade.
Five of the 11 were from the Pac-10, with two apiece from the SEC, ACC and Big 12 (using current conference affiliations).
Devaney's teams have not drafted a Big Ten player in the first round since he entered the NFL with San Diego in 1990. The rest of the league has drafted 119 from the ACC, 110 from the SEC, 100 from the Big Ten, 79 from the Pac-10 and 66 from the Big 12. Again, those numbers reflect current conference affiliations.
I'll break down Devaney's teams' first-round choices by conference:
After the first round, Devaney's teams have favored the SEC (22), ACC (20), Big Ten (16) and Big 12 (15).
February, 28, 2010
2/28/10
10:06
AM ET
Kevin from Sylmar, Calif., writes:
Hey Sando, you
talk about
how scouts do not project
Mike Iupati
to transition from guard to right tackle. Do you think that it is possible that the Niners could select someone like
Trent Williams
with the 13th pick and Lupati at No. 17?
That way you could move David Bass to a backup role if he is re-signed. It would be similar to what the Jets did a few years ago with
D'Brickashaw Ferguson
and
Nick Mangold
.
Mike Sando:
I like the Jets comparison because the 49ers have wanted to become a power running team as well. As the Jets' site
notes
, their selection of Ferguson and Mangold marked the first time since 1975 that an NFL team selected two offensive linemen in the first round of the same draft. The Rams did it with Dennis Harrah and Doug France in 1975.
Your thinking is sound in theory, but the reality is that the values San Francisco places on players in this draft could make it difficult or even impossible for them to justify going that route at the expense of any higher-rated players available to them in the round. It's impossible to know right now which players will be available. It just seems unlikely that the value would justify going that route based on all the other potential scenarios.
I do like your thinking in theory, except that the ideal scenario would be to find effective starting offensive linemen later in the draft, saving the higher picks for positions of greater impact. The 49ers would be addressing an area where a team can't have enough quality depth among the nine offensive linemen that typically earn 53-man roster spots.
Williams unofficially ran the 40-yard dash in the 4.8-second range, pretty remarkable for an offensive tackle. The 49ers will value size over speed as they look for a right tackle, and Williams has that, too (6-foot-5 and 315 pounds). Even though the 49ers have wanted to become a physical running team, it's important for their right tackle to hold up well in pass protection. I think it's an absolute must if they seriously consider drafting a right tackle among the first 17 picks.
August, 29, 2009
8/29/09
12:20
PM ET
Posted by ESPN.com's Mike Sando
The 49ers confirmed tackle Marvel Smith's retirement Saturday morning. What now?
Adam Snyder is still the starter on the right side. That was not going to change even if Smith tried to continue playing despite back trouble.
Depth is the problem and this situation was predictable, even likely, given what we knew about Smith's health and how the 49ers' neglected to draft a tackle or sign a younger veteran in free agency (as someone suggested they should).
None of this will matter much if Snyder returns from his knee injury to start most of the games. The 49ers could then try to develop Alex Boone and/or target a tackle in the draft. Their thinking in drafting Michael Crabtree with the 10th overall selection hasn't worked out as anticipated so far, but I think the reasoning was sound and No. 10 was too early to select one of the remaining tackles. Right tackle is not a premium position.
The chart might look familiar. It's the same one I ran when the Seahawks found out Walter Jones needed another surgery.
Some have asked why I suggested former Eagles tackle Jon Runyan as a possibility for the 49ers without mentioning the Seahawks as a logical destination as well. Runyan is strictly a right tackle. Seattle has two players able to start at right tackle (Sean Locklear and Ray Willis) but only one player (Locklear) able to start at left tackle. Adding Runyan would not improve the Seahawks' depth at left tackle, which is their position of need while Jones is unavailable.
The 49ers need a right tackle for insurance. Runyan is coming off knee surgery. He might not be ready right away. The 49ers do not need him right away. They need insurance. I have no idea if Runyan would even consider moving across the country. But when I think of tough, physical tackles in the 49ers' mold, Runyan comes to mind.
June, 16, 2009
6/16/09
12:05
PM ET
Posted by ESPN.com's Bill Williamson
A look at the key loss and his replacement for each team in the division:
Who's out: Jay Cutler, quarterback, traded to Chicago.
Who's in: Kyle Orton, quarterback, acquired from Chicago.
Outlook: It would be impossible for Broncos fans to expect Orton to have the same impact that Cutler had. Orton simply isn't as talented as Cutler.
But in new Denver coach Josh McDaniels' system, the team is confident Orton, who was named Denver's starting quarterback over Chris Simms on Saturday, can manage games and help win games.
The Replacements
• Tuesday: AFC North | West
• Wednesday: AFC South | East
• Thursday: NFC South | East
• Friday: NFC North | NFC West
Orton was a decent player in Chicago. Cutler was becoming a great player in Denver before he butted heads with McDaniels. Orton probably never will make the highlight-film plays that Cutler does and he never will amass the passing yardage Cutler does. But McDaniels believes Orton will work well in the system. Denver wants the run to set up the pass and Orton has the best receiving weapons of his career. He may not be fancy and he won't make people forget about Cutler's arm, but Orton has a chance to succeed in Denver because of the system that helped Matt Cassel enjoy fast success in New England last year.
Who's out: Tony Gonzalez, tight end, traded to Atlanta.
Who's in: Brad Cottam, tight end.
Outlook: Cottam will have some competition, including journeymen Sean Ryan and Tony Curtis. But the team likes Cottam, who was a third-round pick last year. The thing is, Cottam is more of a blocking tight end and will not remind anyone of Gonzalez, who is the greatest receiving tight end of all time.
But Cottam will get dirty and help in the running game. New Kansas City coach Todd Haley used the tight end sparingly as the offensive coordinator in Arizona. So, Cottam won't have that much pressure on him to make an impact in the receiving game.
Who's out: Kwame Harris, left tackle, cut.
Who's in: Mario Henderson, left t
ackle.
Outlook: Khalif Barnes was signed as a free agent to replace Harris, who flopped in one season in Oakland. However, the San Francisco Chronicle reports that Henderson is beating out Barnes heading to training camp.
Oakland coach Tom Cable likes Henderson, a third-year player. Still, Barnes was brought in to start. So, Henderson will have to earn the job. This has long been a problem position for Oakland. Perhaps it will be the young Henderson who offers stability.
Who's out: Mike Goff, guard, signed with Kansas City as a free agent.
Who's in: Louis Vasquez, guard.
Outlook: Vasquez will battle with veteran Kynan Forney, who was originally expected to replace Goff, whom the team did not pursue in free agency.
However, Vasquez, a third-round pick, has been outstanding in the spring. If Vasquez has a strong training camp and preseason, expect him to win the job. The Chargers are looking for a long-term answer at the position and they believe it could be Vasquez.
March, 25, 2009
3/25/09
9:22
AM ET
Posted by ESPN.com's Mike Sando

Nancy Gay of the San Francisco Chronicle lays out priorities for Mike Singletary and the 49ers. They include drafting a right tackle at No. 10, drafting a pass rusher thereafter and signing Amani Toomer to replace Isaac Bruce.
Kevin Lynch of Niner Insider says the 49ers can thank Kwame Harris, among others, for helping them land compensatory draft choices in the fifth and seventh rounds. Leading sacker Parys Haralson was a fifth-round pick.

Kent Somers of the Arizona Republic says Cardinals center Lyle Sendlein came out a big winner through the NFL's performance-based pay pool, nearly doubling his 2008 salary. I'll take a closer look at these figures for each NFC West team at some point here.
Also from Somers: Might the Cardinals be candidates for the "Hard Knocks" show on HBO? Just what Arizona needs, more drama.
Darren Urban of azcardinals.com says pass rusher Bertrand Berry will receive $1 million base salary for the 2009 season, same as he earned in 2008.

Jim Thomas of the St. Louis Post-Dispatch checks in with Jets coach Rex Ryan to find out how close the Rams came to hiring the former Ravens assistant. Ryan said he had a "really nice" interview with Rams general manager Billy Devaney, but he never got the feeling Rams ownership had a serious interest. The Jets left little doubt. Ryan: "I felt [Jets owner] Woody Johnson chose me as well, and that was important to me."
VanRam of Turf Show Times thinks the Rams might be best off drafting Aaron Curry with the second overall choice, then finding help for their offensive line later.
Doug Farrar of Football Outsiders takes a closer look at Curry through a two-part interview. Second part is here.

Eric Williams of the Tacoma News Tribune checks in with former Seahawks fullback Leonard Weaver, who still has plenty to say. Weaver: "I felt like if they wanted me to come back to the organization, they would have put me in contact with someone involved in the offense, or somebody who's looking and saying, 'Hey, we maybe would want to use this guy in this offense.' But nobody did, so I kind of felt like, 'OK, at least I know where I stand in terms of what direction they want to go.'" The reality is that Weaver is a fullback and NFL teams don't value fullbacks the way they value other positions.
Chris Sullivan of Seahawk Addicts takes a look at defensive back Sean Smith as a potential Seahawks draft choice.
Ed Thompson of Scout.com says the Seahawks apparently have interest in defensive back Don Carey, who plans to visit team headquarters April 14-15.
February, 23, 2009
2/23/09
10:36
PM ET
Posted by ESPN.com's Bill Williamson
There was no reported progress as of Monday evening on talks between the Chargers and running back LaDainian Tomlinson regarding a restructured contract that would keep him in San Diego.
The two sides began talks in earnest Sunday. While there is no reported deadline, it is believed the Chargers want to get the situation resolved by Thursday. If a new deal aimed to save San Diego salary cap room isn't figured out. Tomlinson will likely be cut.
Meanwhile, the word out of Oakland on Monday night was that it's not out of the question if left tackle Kwame Harris, who was cut Monday, returns at a much reduced deal. Harris would likely return as a reserve.
Speaking of the Raiders and contracts, there are some around the league who were not amused with the Raiders giving cornerback Nnamdi Asomugha $15 million a year last week to stay. His deal could jack up the cornerback market considerably.
But guess what? Raiders' owner Al Davis has never worried much about amusing other teams or not.
February, 19, 2009
2/19/09
4:42
PM ET
Posted by ESPN.com's Bill Williamson
Nnamdi Asomugha is still in Oakland and it is by his choice.
| | |
| --- | --- |
| | |
| | G. Newman Lowrance/Getty Images |
| | Nnamdi Asomugha signed a three-year contract with Oakland. |
Instead of being stuck in Oakland by getting the franchise tag placed on him for the second straight year, Asomugha has agreed to a record contract with the Raiders.
He signed a deal Thursday for three years worth more than $45 million. If Oakland keeps him for the third season, the entire deal will be guaranteed.
No longer is Asomugha, perhaps the best cornerback in the NFL today, going to be looked at as a great player stuck in a bad situation. He is in Oakland for the next three years because it is his choice. That's big for the Raiders, a team that is in the midst of a great offseason, even if it does nothing else.
Oakland's best player just told the football world he wants to be a Raider. With so much negativity swirling around the team the past few years, this move begins the process that, yes, it is OK to be a Raider. Players around the league will take notice.
Couple Asomugha's long-term deal with the long-term deal Oakland gave Pro Bowl punter Shane Lechler on Wednesday, and the Raiders are having a banner week. The moves, which owner Al Davis deemed as difficult earlier this month, are huge for a team coming off a 5-11 season.
Both Asomugha -- who rarely gets tested by opposing quarterbacks -- and Lechler were in Oakland for the six seasons in which the Raiders won an NFL-low 24 games. So they don't make the Raiders better. But the moves help change the culture of a franchise that is in dire need of an image makeover.
This is a major change from last year when Oakland wildly spent on several free agents. Oakland spent $255 million in salary and bonuses last year. Most of the moves were disastrous. This year, Oakland, which locked in right cornerback Chris Johnson last week, is keeping its own players. It is a smart move.
Now the Raiders may have difficulty doing other major business this offseason, even though they likely will cut players such as Ronald Curry, Kwame Harris and Javon Walker. Still, they probably could figure out a way to get a couple of some other teams' free agents. But Oakland might be more focused on the draft. The Raiders, who need a receiver and a left tackle, have the No. 7 pick.
But for now, the team needs to glow in the aftermath of getting Lechler and Asomugha signed. This is a major step for a team that needs to make quality, major steps.
February, 18, 2009
2/18/09
11:36
AM ET
Posted by ESPN.com's Mike Sando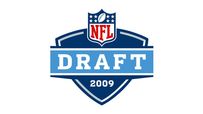 The premise: NFC West general managers Billy Devaney (Rams), Tim Ruskell (Seahawks), Scot McCloughan (49ers) and Rod Graves (Cardinals) have been evaluating NFL talent in some capacity since at least 1994, except for a two-year period when Devaney worked for CBS. Studying their teams' draft selections over the last 15 years can provide perspective for the decisions they'll make in the 2009 draft.
With that in mind, we break down the first- and second-round track records.
Posted by ESPN.com's Bill Williamson
The top issues facing each team in the division:
| | |
| --- | --- |
| | |
| | Dustin Snipes/Icon SMI |
| | Rey Maualuga might fit the mold of what Denver is looking for on defense. |
Primary issue: It's all about moving forward in Denver as the Josh McDaniels era starts, ending Mike Shanahan's 14-season run in Denver. If the Broncos are going to be successful early in McDaniels' tenure, they will have to address their problems on defense.
If the season started now, the Broncos would have a difficult time lining up 11 quality starters. The defense has been terrible for the last two seasons and there are only a few quality starters on the roster. Further complicating matters is that the Broncos want to run a 3-4 defense under new coordinator Mike Nolan, the former San Francisco head coach. Thus, Denver has to find players in that mold.
The team has star left cornerback Champ Bailey, linebacker D.J. Williams and defensive end Elvis Dumervil, who could be moved to linebacker in the new scheme. Other than those players, the Broncos need a bunch of pieces. And players such as defensive tackle Dewayne Robertson and cornerback Dre' Bly could be on their way out as salary-cap casualties.
Solution: The Broncos have the No. 12 pick and need to secure a quality player such as a middle linebacker like USC's Rey Maualuga or a defensive tackle such as Boston College's B.J. Raji. Also, Denver needs to pick up a couple of starters through free agency. Free agents such as defensive tackle Grady Jackson, and perhaps, if Bly is cut, a young cornerback such as the Rams' Ronald Bartell could be interesting fits.
Secondary concern: While the majority of the work to be done in the offseason in Denver is on the defensive side, McDaniels is an offensive-minded coach and he needs to put his stamp on the team. He needs to get his key offensive players, such as quarterback Jay Cutler and receiver Brandon Marshall, acquainted with his system.
The Broncos put up a ton of yards in the final couple of seasons of Shanahan's regime, but they didn't score enough points to go along with those copious yards. McDaniels has to find a way to get the most out of his talent.
Solution: Offseason study sessions and practice in minicamps should get this offense in touch with what McDaniels -- who had raging success as the offensive coordinator in New England -- wants to get done in Denver.
---
Primary issue: Although the Chiefs have many issues on defense that need to be addressed immediately, there are much more pressing issues with existing players on the opposite side of the ball.
| | |
| --- | --- |
| | |
| | Evan Pinkus/Getty Images |
| | Tony Gonzalez's future in Kansas City remains uncertain. |
Kansas City needs to figure out if it wants to convince future Hall of Fame tight end Tony Gonzalez to remain with the team for a 13th season or trade him. The Chiefs also need to make a decision on running back Larry Johnson, who wants to be cut or traded. And finally, Kansas City has to figure out whether it will stick with young quarterback Tyler Thigpen or if it will try to get a franchise quarterback through the draft or through a trade.
New Kansas City general manager Scott Pioli could very well be tempted to go get New England's Matt Cassel through a trade.
Solution: The Chiefs can retain Gonzalez if they convince him that they can compete immediately and they could do that by getting defensive players. If not, he'll likely ask to be traded. If the Chiefs decide to trade Gonzalez, they will probably
get a fairly high draft pick for him. Johnson needs to be cut or traded, and he likely will be, so don't expect him to be back.
Thigpen could probably fill the Chiefs' need at quarterback for a year or so while they work to fill other positions. The team, however, may be tempted to trade for Cassel or draft Georgia's Matthew Stafford. Thigpen should be kept in Kansas City, and the Chiefs should address the needs on defense by drafting Wake Forest outside linebacker Aaron Curry with the third pick.
Secondary concern: The Chiefs need several new starters on defense. They are happy with their cornerbacks, but they could use help nearly everywhere else. Kansas City's front seven has been particularly weak. Kansas City set an NFL record for the fewest sacks in a season with 10 in 2008.
A complete overhaul is needed in Kansas City. There is enough talent for this team to start competing offensively. But unless Kansas City gets legitimate defensive help, it will be a long season.
Solution: The Chiefs need to draft a player like Curry and concentrate the early rounds on defense. Also, they need to sign two or three starters in free agency. Carolina defensive end Julius Peppers would be a dream addition and Arizona linebacker Karlos Dansby would be an outstanding pickup.
---
| | |
| --- | --- |
| | |
| | Charles Small/US Presswire |
| | The Raiders need to get JaMarcus Russell some help. |
Primary issue: The Raiders have an outstanding running game, but their passing game needs to improve greatly. Quarterback JaMarcus Russell still has a long way to go to prove he can be a capable NFL quarterback. But he also needs help.
Oakland needs to give him better blocking and better receivers. Oakland's receiving corps was embarrassing at many points last season. Coupled with poor pass protection and bad receiver play, Russell didn't have much of a chance to succeed a lot of the time in 2008.
With better protection and legitimate NFL receivers, the Raiders will be able to find out if Russell, the No. 1 overall pick in 2007, can become a legitimate NFL standout.
Solution: There are several receivers who are or will be available through free agency and the draft. Perhaps Oakland will try to trade for Arizona's Anquan Boldin or Cincinnati's Chad Johnson. The Raiders could also try to draft Michael Crabtree with the No. 7 pick. Oakland also needs to find offensive line help early in the draft.
Secondary concern: To be able to be active in the offseason, the Raiders are going to have to do some bookkeeping. There are several players who may end up being cut to clear salary-cap room.
The Raiders went on a wild spending spree last year. They won't be able to do the same thing this year, but that spending spree didn't answer a lot of issues, so the Raiders have nearly as many holes now as they did before they spent all their money. Thus, some room needs to be made.
Solution: Cutting players like defensive back Michael Huff, receivers Ronald Curry and Javon Walker, and tackle Kwame Harris could help clear cap space and begin the process of making amends for past financial blunders.
---
Primary issue: This offseason is all about finding a way to keep the Chargers' stars happy financially.
| | |
| --- | --- |
| | |
| | Scott A. Miller/US PRESSWIRE |
| | LaDainian Tomlinson may need to restructure his contract in order to remain in San Diego. |
The Chargers are going to be working on contracts for future Hall of Fame running back LaDainian Tomlinson, key backup running back and dynamic return man Darren Sproles and franchise quarterback Philip Rivers, who is the third priority because he's under contract for 2009.
If Tomlinson doesn't restructure his contract and give the Chargers a more cap-friendly deal, he will likely be cut. But both sides want to make something work, and keeping Tomlinson in San Diego is a high priority for both him and the team.
Sproles could be given the franchise tag if he doesn't sign a long-term deal in the coming days. He's too valuable for the Chargers to allow him to hit the street. He is an asset in the running, receiving and return games. The Chargers want to re-sign Rivers to get it out of the way and allow him to play the final year of his contract without any issues.
Solution: The Chargers can redo Tomlinson's contract so it cuts down his salary-cap number but allows him to make up the money in bonuses and incentives. Sproles can be franchised and both players will be happy. Although none of this will be easy, the Chargers can still find a way to extend Rivers and keep everyone pleased.
Secondary concern: The Chargers don't have a ton of needs, but there are some issues on defense, where the team needs to reload.
The Chargers can use help in all three phases of the defense with inside linebacker and, perhaps, free safety being the most pressing.
Solution: The Chargers should try to go after a veteran in free agency, such as Baltimore's Bart Scott. The Chargers will also likely try to address the needs on defense with the No. 16 overall pick.
November, 5, 2008
11/05/08
3:48
PM ET
| | |
| --- | --- |
| | |
| | Kirby Lee/Image of Sport/US Presswire |
| | The Raiders will end up paying DeAngelo Hall $8 million for just eight games with the team. |
Posted by ESPN.com's Bill Williamson
A day after the bombshell hit, the Raiders are, indeed, cutting ties with cornerback DeAngelo Hall.
I had time to sleep on this and I emerged today with one prevailing word: Stunning.
Folks, things like this don't happen very often. A 24-year-old player who was acquired eight months earlier and who was signed to seven-year, $70 million-plus contract just don't get cut in his first season with a club. Also consider Oakland gave up two draft picks, including a second-rounder in April, to acquire Hall.
Hall was supposed to represent the new breed of Raiders. He was supposed to team up with Nnamdi Asomugha to form the best cornerback tandem in the NFL. Oakland defensive coordinator Rob Ryan said no other pair was close to his stars.
At a June minicamp, I spent time with Hall. He said he talked with Raiders owner Al Davis as his trade and ensuing new contract were being worked out. He said he felt Davis was ready to turn the organization around and that he was happy to be part of it.
Now he is gone. Stunning.
This was one of the worst trades in recent memory. The Raiders thought they were getting a shut-down player for seven years. All they got was eight games and it cost them $8 million. A million a week for a player on a 2-6 team -- nice. Don't forget those two draft picks. Think the Raiders could use more young players to develop?
This was a disaster. More cuts could be on the way and other high-priced 2008 free-agent signings such as Javon Walker, Tommy Kelly, Gibril Wilson and Kwame Harris could potentially be on the way out at some point, either this season or in the offseason.
I never thought I'd say this, but this bizarre turn of events rivals Al Davis' infamous press conference to announce the firing of Lane Kiffin on Sept. 30 as the strangest moment of the NFL season.
Don't think for a moment Kiffin isn't laughing uncontrollably right now. He said at the NFL owners meetings, a week after the Hall deal, that he thought Oakland needed some help against the run not the pass. He often called out underperforming players. He made reference to the roster not being very deep. Now, after Kiffin's absence, the Raiders are addressing the very problems he pointed out.
Now that his Oakland days are behind him, Hall will get a job. He could either be claimed or signed as a free agent. Don't be surprised at all if Hall is wearing another uniform by Sunday. Teams such as the Giants, Dallas or New England could have an interest in him.
Hall, who leads the AFC West with three interceptions, will move on. And so will the Raiders. Can't wait to see what happens next.
Meanwhile, Oakland also made some other roster moves.
November, 4, 2008
11/04/08
10:59
PM ET
Posted by ESPN.com's Bill Williamson

It's official: The Oakland Raiders are the worst franchise in the NFL.
| | |
| --- | --- |
| | |
| | Daniel R. Harris/US Presswire |
| | Could DeAngelo Hall be on his way out of Oakland? |
They now, apparently, want to undo what many thought they should never have done by dumping the high-profile, high-priced players they brought in this year.
Oakland, according to sources, is close to cutting cornerback DeAngelo Hall and could eventually part ways with other high-priced veterans. Candidates could include Javon Walker, Tommy Kelly, Gibril Wilson and Kwame Harris.
These players were all brought in during the offseason to give a spark to Oakland, which had won an NFL-low 19 games since the 2003 season. But, by and large, these players have been high-priced disasters.
Oakland (2-6) is on its second head coach of the season and it appears to have taken steps backward.
Now it seems Oakland's management -- i.e. owner Al Davis -- wants a do-over. The Raiders want to erase 2008 and start from scratch. Of course, it's not that easy even if the Raiders get rid of all of these players before the start of the 2009 season. There will be salary-cap consequences. Oakland will simply not be able to go on another spending spree next season.
My advice: Start the next do-over in the trenches. Oakland needs to get better on both the offensive and defensive lines. The Raiders don't need glitzy, big-name players. They need good, solid, young players. They need better drafts. They need to be smarter in free agency.
The Raiders were so happy about this offseason that they convinced themselves they'd be a playoff contender. Clearly, they no longer think that. Maybe that is the positive here. Maybe Oakland finally realizes that it has made mistakes.
Sure, the price is steep. If Hall is cut and leaves Oakland after eight games, he would have been paid $8 million and would have cost Oakland a second- and a sixth-round draft pick in April's draft.
Yes, this whole thing is a disaster. Is there any way we can't look at this team as the worst franchise in the NFL?
Chris Mortenson talks about Oakland's latest moves.
September, 3, 2008
9/03/08
9:06
AM ET
Posted by ESPN.com's Mike Sando
Nancy Gay of the San Francisco Chronicle explores Ashley Lelie's move from the 49ers to the Raiders. Barry Sims and Kwame Harris have also played for both franchises. "In the right situation and with the right coaching, Lelie could be a decent vertical option for a team," she writes. Lelie has speed, which can't be coached. The Raiders have long coveted speed at the position. Drew Carter's injury left them depleted at receiver.
Jim Thomas of the St. Louis Post-Dispatch says Quinton Culberson is beating the odds once again. Culberson surprised when he earned a roster spot as an undrafted free agent in 2007. He finished last season strong and won a starting job this summer when injuries limited veteran Chris Draft. The Rams need Culberson to produce after Brandon Chillar left in free agency.
Darren Urban of azcardinals.com perked up when former Cardinals linebacker Calvin Pace, now with the Jets, ragged on the talent in Arizona. Pace: "This is a far better situation than Arizona because we have talent here. I'm not saying they don't have talent there, but when I first got out there it was ridiculous. Here you got guys that are Pro Bowlers, guys that have played in the Super Bowl, guys that have been in the league nine, 10 years. You've got some good rookies. It's a good mix of people."
Jose Romero of the Seattle Times says the Seahawks' unknown receivers relish being unknown receivers. Courtney Taylor, Jordan Kent and Logan Payne call themselves "The Mystery Group" -- not the most creative nickname, but an accurate one. Romero: "Kent led the team in receptions in exhibition play with 11. Payne overcame a rib injury from the public scrimmage a month ago and made eight catches while showing his worth on special teams. Taylor had just four catches in exhibition play, but has regular-season game experience and will likely start with veteran Nate Burleson."
Frank Hughes of the Tacoma News Tribune checks in with Seahawks running back Julius Jones, who has found a laid-back atmosphere in Seattle after stints at Dallas and Notre Dame.
Also from Hughes: Olindo Mare's strategy for winning the kicking job in Seattle.
NFL SCOREBOARD
Thursday, 10/23
Sunday, 10/26
Monday, 10/27
WEEKLY LEADERS