The Bears and Saints announced their respective lists of inactives for Mondayâ
126d
Michael C. Wright and Mike Triplett
The Saints and Bears have underachieved this season, but Monday night's matchup remains an intriguing one.
148d
Michael C. Wright and Pat Yasinskas
Bucs coach Lovie Smith returns to Chicago looking for a winning streak with the Bears coming off a win of their own.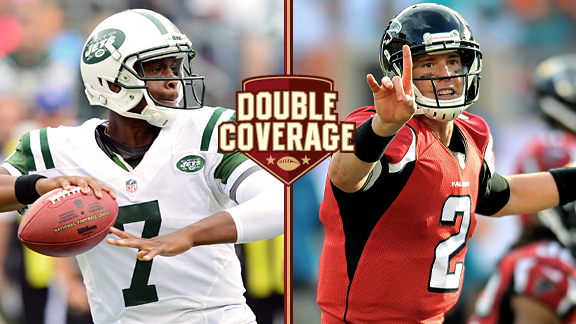 561d
Vaughn McClure and Rich Cimini
If the Atlanta Falcons were in desperation mode last week against the Patriots, now they're in an all-out panic as they prepare to face the New York Jets on ESPN's "Monday Night Football.
Bounties are a very sensitive subject in the NFL. Pretty much the mention of the word from any pro football player is sure to capture headlines.That was the case with Kansas City Chiefs safety Eric Berry.
After firing Eric Mangini on Monday, some coaching names are starting to surface for the Cleveland Browns. Yesterday it was Perry Fewell. Today it's Mike Mularkey.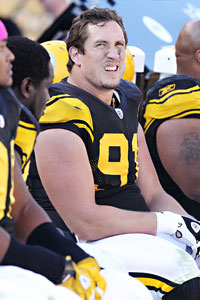 Here are seven notes and observations from Week 7: Lost in the Pittsburgh Steelers' controversial win against the Miami Dolphins on Sunday was the probable season-ending triceps injury to Aaron Smith.
ATLANTA--The Atlanta Falcons are blowing out the Cincinnati Bengals, 24-3, at halftime.Here are some notes at intermission: Falcons receiver Roddy White talked trashed this week, and he is certainly backing it up.
See what Chad Ochocinco started?After a slow start to the season, the Cincinnati Bengals' (2-3) Pro Bowl receiver said he's going back to his trash-talking roots against the Atlanta Falcons (4-2).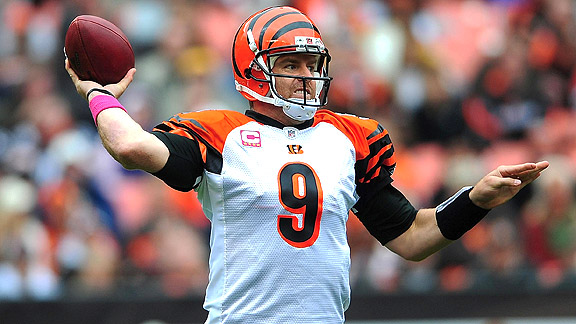 Explosion or implosion.The Cincinnati Bengals will take one of these two routes in the next few weeks, and it starts Sunday with a huge road game against the Atlanta Falcons (4-2).
Here are some thoughts on the Tampa Bay Buccaneers' 24-21 victory over the Cincinnati Bengals:What it means: The reigning AFC North champions look more like pretenders than contenders.
Here are some thoughts on the Cleveland Browns' 23-20 victory against the Cincinnati Bengals:What it means: It was a much-needed first win of the season for the Browns (1-3).
Here are some thoughts on the Cincinnati Bengals' 20-7 win against the Carolina Panthers:What it means: The Bengals showed maturity and took care of business against a lesser opponent on the road.
The AFC North broke even in Week 1. The Baltimore Ravens and Pittsburgh Steelers picked up huge wins, while the Cleveland Browns and Cincinnati Bengals suffered defeats.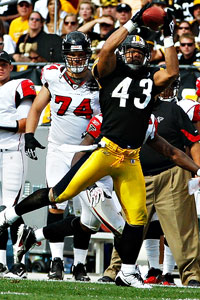 PITTSBURGH -- If you predicted doom and gloom for the Steelers without quarterback Ben Roethlisberger under center, please raise your hand.OK, I admit, I'm one of the many with my hand raised.