October, 8, 2014
Oct 8
10:00
AM ET
Brian Woods began jotting down a business plan last summer, hoping it could one day fill football's need for a domestic developmental league. When NFL executive vice president Troy Vincent unexpectedly opened the bidding in April, Woods scrambled into action.
In a span of six months, Woods has mobilized the Fall Experimental Football League (FXFL) from thin air, signing hundreds of players and about 25 coaches to split among four teams for a six-week season that opens Wednesday night. Most coaches have NFL connections on their résumés and the player pool is comprised primarily of those players released during or after the NFL preseason this summer. Officials will be culled from a Division I pool that feeds the NFL officiating development program.
[+] Enlarge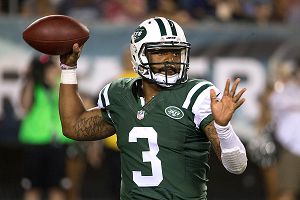 AP Photo/Chris SzagolaThe new FXFL will give players who are within three years of draft eligibility, such as Tajh Boyd, a chance to continue to develop and audition for NFL teams.
If all goes as (somewhat chaotically) planned, the FXFL will provide a viable platform for marginal players to receive "live" training, ultimately giving NFL teams better-prepared in-season roster replacements. Woods hopes that 25-30 percent of FXFL players return to the NFL this fall, boosted by schematic guidelines that will maximize their in-game reps. NFL teams will be able to monitor players in real time via a television schedule that will reach nearly 100 million homes by funneling
14 regional broadcasters
onto ESPN3.
"I'm most proud of the fact that we've mobilized in such a short period of time," Woods said. "The gestation period of a pro sports league, I assure you, is normally more than six months. We're very pleased with our progress in such a short time in an abbreviated time period we had. Overall, we're in a good place."
What is this?
I've chronicled the FXFL's progress
a few times
this summer
, but here are the basics for newcomers: Teams will be based in Brooklyn, Boston and Omaha, Nebraska. A fourth team, originally intended for Miami, is instead a roving "all-star" team that will play all its games on the road. There are 120 players under contract now, 40 per team, but Woods estimates that 250 will cycle onto the field at some point during the season.
They will earn about $1,000 per week playing in either minor league baseball stadiums (Omaha, Brooklyn) or college facilities (Boston). For context, consider that an NFL rookie earns $17,823 weekly to be on the 53-man roster and $6,300 weekly on the practice squad. Still, the FXFL has attracted a handful of 2014 NFL draft choices, most notably Boston quarterback Tajh Boyd, a sixth-round pick of the New York Jets.
The frenetic run-up to this season, however, has belied a simple and foreboding fact:
Every alternative football league -- from the United States Football League to the Xtreme Football League to the United Football League to NFL Europe -- has failed for economic reasons. Woods has said the league has enough financing to play out the 2014 season, although he won't comment on the source or extent of it.
The FXFL's television contracts are barter-only, generating no revenue but for a share of advertising, and game tickets went on sale just three weeks ago. By Woods' own admission, the league's future likely is tied to arranging a formal affiliation with the NFL.
Woods has been in regular contact with team executives who are monitoring the FXFL's progress and, in some cases, requesting roster spots for specific players who remain on their radar.
"My discussions have been really good in that regard," Woods said. "I have been in contact with several team front office people and gotten phone calls from coaching staffs in the NFL. Right now, I have a very good relationship with the member clubs, but our goal is still to achieve a formal partnership with the league itself."
What it will look like
Is it possible to pull together so many people so quickly and produce a meaningful product? I spoke this week with Terry Shea, a longtime NFL assistant and independent quarterback tutor who is head coach of the Boston franchise, to get his early impressions. Shea compared the exercise to preparing for a college all-star game.
"It's a similar approach where you're dealing with players for a few days before they play their game," he said. "In this case, we've had four or five more days than an all-star game. I'd say we probably have double the amount of volume for these players."
Teams have been practicing for about two weeks, in fact. Shea's players typically meet from 9 a.m. to 12:30 p.m., have a 45-minute walk-through in the early afternoon and then practice for up to two-and-a-half hours in the late afternoon. "It's about teaching these players how to set up a routine that they can use if they get back to the NFL," Shea said.
Shea's team will run the "three-digit" offensive scheme popularized by Don Coryell and still run by about a half-dozen NFL teams. Woods has mandated some teams play a 3-4 defense while others use a 4-3 to ensure experience against both alignments, and he has also adopted a series of suggestions from retired special-teams guru Mike Westhoff to ensure a maximum challenge on special teams.
Extra points will be kicked from 35 yards out, and all kicks will come from a wide hashmark to increase difficulty. Kickoffs will be set at the 25-yard line to reduce touchbacks and increase coverage opportunities. However, the returning team will be required to line up eight of its 11 men between the 35- and 45-yard lines in an experiment aimed at reducing the possibility of high-impact collisions.
"I really sense there is a need for a league like this," Shea said. "We certainly don't have a lack of players that are jumping at the opportunity to play for us, nor is there a lack of skill. The skill level of many of these players is on an NFL level, not necessarily to go in and start, but to have a chance to earn their way onto a 53-man roster. They just need some help. I think from an interest category and skill level, we've got a good chance to be successful."
The NFL will be watching.
May, 20, 2014
May 20
12:00
PM ET
If
Tajh Boyd
is on the field this season, it's a bad sign for the
New York Jets
.
Nothing against Boyd, a record-setting college quarterback who seems like a terrific young man, but he's starting out as No. 4 on the depth chart. He will compete with
Matt Simms
for No. 3, meaning the ideal scenario for Boyd is a season of clipboard-holding duty. And yet there's something intriguing about the former Clemson star. It's probably because he's a quarterback, and we tend to obsess over quarterbacks. But there's more to it than that. Here's a player who, going into his senior year, was regarded as a potential high draft pick. He tumbled all the way to the sixth round, the kind of fall that always prompts two contrasting questions:
[+] Enlarge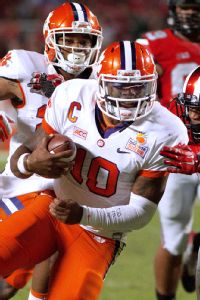 Joshua S. Kelly/USA TODAY SportsCurrently the No. 4 quarterback on the roster, Tajh Boyd has a long road ahead of him if he wants to be the starter for the Jets.
What's wrong with him?
Did the team get a steal?
Boyd said he was sitting in the Jets' cafeteria the other day when a couple of his new teammates asked if he regretted returning to school for his senior year. Tough crowd, huh?
"I don't regret the decision at all," Boyd told reporters at last weekend's rookie camp. "I wanted to finish."
He wanted to win the national championship and the Heisman Trophy, neither of which happened. His motivation was admirable, but the extra year allowed pro teams to dissect the perceived flaws in his game. Among the criticisms:
1. Disappointing senior year
: Boyd is puzzled by this school of thought. "My stats were actually better this year than my junior year," he said. He's right. He improved his accuracy (67.2 percent to 68.5) and cut down on his interceptions (13 to 11).
2. Mechanics need work
. Boyd has a funky delivery, sometime throwing sidearm or three-quarters. He sometimes did it out of necessity, but quarterbacks coach David Lee -- a stickler on fundamentals -- is working with Boyd to get him to throw over the top.
3. Height:
Officially, he's a shade under 6-foot-1. No amount of coaching can change that.
4. Benefited from an outstanding supporting cast
: No doubt, Boyd was surrounded by a lot of talent at Clemson, but he doesn't believe that should count against him. "In my eyes, everybody has to have somebody to throw to," he said. "My guy just happened to be
Sammy Watkins
" -- the top receiver in the draft.
Boyd has a lot of work ahead of him, trying to learn the nuances of a pro-style offense. Much like
Geno Smith
last year, he has to get comfortable under center, a big transition after playing almost exclusively in shotgun. Boyd said he's surprised that Smith, Simms and
Michael Vick
have been so helpful. His figured the NFL is such a cut-throat business that he wouldn't get much positive input from players at his own position.
"It has a certain perception, aura of what you think is going to happen," Boyd said. "When I got here, it was totally different, like those guys were pretty excited that I was in the room."
The Jets will be excited if Boyd develops into an NFL-caliber quarterback, but the odds are against him.
Tom Brady
came out of the sixth round in 2000, but he's a once-in-a-generation player. Over the last 20 years, the Jets have drafted five quarterbacks in the fourth round or later, none of whom did much in the league --
Greg McElroy
(seventh round, 2011),
Erik Ainge
(fifth, 2008),
Brooks Bollinger
(sixth, 2003),
Chuck Clements
(sixth, 1997) and
Glenn Foley
(seventh, 1994).
Their last late-round quarterback pick to make an impact was
Jeff Blake
(sixth, 1992) -- and that happened with the
Cincinnati Bengals
.
May, 17, 2014
May 17
2:35
PM ET
FLORHAM PARK, N.J. -- The
New York Jets
practiced for two hours Saturday under sunny skies. A few takeaways from Day 2 of rookie camp:
Pryor
Good to the last drop
: In the what has become a rite of spring around the Jets, the receivers struggled with drops throughout practice. All three draft picks dropped at least one pass --
Jalen Saunders
,
Shaq Evans
and
Quincy Enunwa
. Not even tight end
Jace Amaro
, a sure-handed pass-catcher, was immune. Many of the drops came against "air," which can be attributed to a lack of concentration. It was a particularly tough day for Saunders, who dropped a long ball and a well-thrown pass on a crossing route. The dropsie epidemic strikes the Jets every spring. This time, coach Rex Ryan wasn't critical. He chalked it up to rookies being rookies. "Their heads are spinning," he said. The Jets need one of these rookies to stand out from the crowd, emerging as a contributor.
Calvin a quick study
: First-round pick
Calvin Pryor
didn't make any eye-catching plays (remember, these are non-contact practices), but he continued to impress the coaches with his knowledge of the defense. Ryan praised the hard-hitting safety for being a quick study, calling him the most impressive player in camp. Specifically, he said the former Louisville standout has "great pattern recognition." Pryor definitely has a swagger, admitting afterward that he loves to talk trash. Nothing wrong with that; the Jets could use a little more of that attitude on defense.
Boyd can relate to Geno
:
Tajh Boyd
is experiencing what
Geno Smith
went through a year ago, learning a pro-style offense after playing almost exclusively in the shotgun in college. The footwork is different. So is the timing of the pass routes. It's not an easy transition, which explains why Boyd has struggled with his accuracy in this camp. There were some hiccups on short and intermediate routes, but say this for Boyd: He throws a good deep ball. He was victimized by a couple of drops on long passes. Speaking to him afterward, Boyd came across as confident and charismatic. It's easy to see why he was considered such a good leader at Clemson.
Odds and ends:
Safety
Rontez Miles
, who spent most of last season on the practice squad, is attending the camp, but he's still not 100 percent after offseason hip surgery. ... Running back
Alex Green
remains on the roster. On Friday night, he sent out a tweet that suggested he had been released. He apparently thought he was toasted after the Jets acquired
Daryl Richardson
on waivers. Ryan said Green made an incorrect assumption. ... Ryan felt they were "loaded at running back" before picking up Richardson, but he believes that Richardson upgrades the position. They have five veterans at running back. ... Pryor switched his number, changing to 25.
February, 25, 2014
Feb 25
8:00
AM ET
The
San Francisco 49ers
will likely consider adding a quarterback in the mid rounds of the draft.
The team would like to develop a backup to young star
Colin Kaepernick
. His 2013 backup, veteran
Colt McCoy
, is a free agent. The team also has
McLeod Bethel-Thompson
, who could compete for the job.
Still, this is a deep draft, and the 49ers have a surplus of picks. And coach Jim Harbaugh is a huge fan of young quarterbacks. The 49ers looked at several last season. Here is a look at some of the quarterbacks who could attract interest in the mid-rounds:
Tajh Boyd
, Clemson: Once considered a top-10 pick, Boyd could be tempting if he is available late in the third round.
David Fales
, San Jose State: The local kid has the look of becoming a competent backup.
Jimmy Garoppolo
, Eastern Illinois: He dominated at a low level. Could be worth a shot.
AJ McCarron
, Alabama: He's smart and a winner. Those are two wonderful quarterback traits.
Aaron Murray
, Georgia: coming of an injury. Could be an interesting guy to stash.
Logan Thomas
, Virginal Tech: He has all the tools. Could be worth developing.
January, 20, 2014
Jan 20
1:15
PM ET
MOBILE, Ala. -- Nearly the entire Jaguars football staff is on hand for the Reese's Senior Bowl. The Jaguars will coach the South team and the
Atlanta Falcons
will coach the North team, but each will switch rosters for a day on Thursday so they can interact with all the players.
Here's a primer of what to expect:
Help wanted:
Jaguars coach Gus Bradley said he expected his staff to remain intact, but linebackers coach Mark Duffner left the team on Sunday night to take the same position with the
Miami Dolphins
. Duffner just finished his eighth season with the team. Defensive coordinator Bob Babich, who spent seven seasons as a linebackers coach with the
Chicago Bears
and
St. Louis Rams
, will work with the linebackers this week. In addition to being a college all-star game, the Senior Bowl is also part coaches convention. Unemployed assistants are here trying to land jobs and head coaches are also here trying to fill staffs.
Keep your eye on:
The Jaguars certainly have a lot of needs to fill, beginning with quarterback and pass rusher. So naturally all the quarterbacks -- particularly
Derek Carr
,
Tajh Boyd
and
David Fales
-- are players to watch during the practices and games. Though he is unable to play because of a torn ACL he suffered in late November against Kentucky,
Aaron Murray
is here to participate in meetings and interviews. It's a smart decision and one that GMs will like.
As for those pass rushers, Jeremiah Attaochu (who played linebacker at Georgia Tech), Michael Sams,
Kareem Martin
,
Chris Smith
, and
James Gayle
are defensive ends to watch. At outside linebacker,
Trent Murphy
and
Christian Jones
are worth watching.
Unfortunately, two of the country's top pass rushers won't be here. Buffalo's
Khalil Mack
has opted not to participate and UCLA's
Anthony Barr
will miss the week because of an undisclosed injury. Both are considered top-10 draft picks.
Some other players to watch: WR
Jordan Matthews
, TE
C.J. Fiedorowicz
, TE Jacob Pederson, G
Cyril Richardson
and C
Weston Richburg
.
What you'll get:
Each day I'll provide Jaguars news and notes as well as observations from practice. I'll concentrate on players at positions that correspond to the Jaguars' top needs (QB, DE, OLB, interior OL, RB, WR) but there will be other players as well. I'll have several blog posts a day and you also can follow me on Twitter @ESPNdirocco.
ETC.:
Among the other players who either opted out or cannot participate because of injury are RBs
Carlos Hyde
(opted out),
Andre Williams
(injury) and
Tyler Gaffney
(injury), OTs
Jake Matthews
(opted out) and
Taylor Lewan
(injury), WR
Tevin Reese
(injury), and DT
Dominique Easley
(injury).
January, 17, 2014
Jan 17
2:45
PM ET
JACKSONVILLE, Fla. -- The Jaguars are looking for a quarterback and will have a chance to get a close look at six next week in preparation for the Reese's Senior Bowl.
Derek Carr
,
David Fales
and
Jimmy Garoppolo
are on the South team, which the Jaguars will coach. So those three will be scrutinized more than the other three, but the Jaguars are going to get a chance to scout them all.
Here's an educated guess on how they rank in terms of Jaguars interest:
[+] Enlarge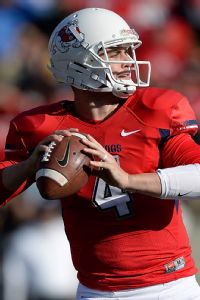 Thearon W. Henderson/Getty ImagesFresno State's Derek Carr has the size and passing yards that scouts like.
Derek Carr (Fresno State):
He was once regarded as a first-round pick but his stock has fallen in the wake of a poor performance against USC in the Royal Purple Las Vegas Bowl: 29-for-54, 216 yards, two touchdowns, one interception. Still, he led FBS in passing yards (5,082) and touchdown passes (50) and has the size (6-foot-3, 218) that scouts like. He played in a spread offense so there are questions about his ability to function in a pro offense and whether he can read defenses.
Tajh Boyd (Clemson):
He finished his career with a bang, completing 31 of 40 passes for 378 yards and five touchdowns with two interceptions in the Tigers' 40-35 victory over Ohio State in the Discover Orange Bowl. He's a little shorter than the ideal QB height (6-1) but he has the ability to scramble out of trouble and run with the ball (1,163 yards and 26 TDs rushing). Sometimes he's too quick to run, though, instead of trying to find a second or third option.
David Fales (San Jose State):
Fales and Carr each threw for 300 or more yards nine times and Fales finished third in FBS with 4,189 yards. He has a quick release and has shown that he will look for his second and third options if his primary receiver is covered. He's a little raw, though, and probably isn't going to be a quarterback who can play right away. He may need a season or two.
Stephen Morris (Miami):
The Jaguars are likely more familiar with Morris than any other quarterback because offensive coordinator Jedd Fisch was with Morris at Miami for two seasons. There's a lot to like about him. He's 6-2 and 218 pounds with a strong arm. He's tough, athletic, and can make all the throws. However, he has been inconsistent throughout his career, especially when he plays against some of the weaker teams that he and the Canes should dominate. He also makes too many of those what-the-heck decisions that drive coaches crazy.
Jimmy Garoppolo (Eastern Illinois):
He was added to the South roster as a replacement for A.J. McCarron and is coming off a week of practices before the East-West Shrine game in which he drew a lot of praise. He has been productive (5,050 yards and 53 TD passes this season) but he did it at the FCS level so there are questions about whether he can do it against a higher level of competition. The buzz about him at Shrine game practices centered on his accuracy, arm strength, and quick release.
Logan Thomas (Virginia Tech):
His size (6-6, 254 pounds), athleticism and arm strength have scouts drooling and comparing him to
Cam Newton
physically. His production doesn't match his talent, though. He has completed only 55.5 percent of his passes in his career and has thrown 53 touchdown passes and 39 interceptions. He's a project, but the payoff could be high if he finally figures things out.
January, 15, 2014
Jan 15
3:00
PM ET
There are two prevailing thoughts about the
Jacksonville Jaguars
when it comes to the No. 3 overall selection in the upcoming draft: take a quarterback and grab a pass-rusher in the second round or take a pass-rusher and then draft a quarterback in the second round.

Mel Kiper Jr. believes the Jaguars will take the second approach, which is why he predicted in
his first mock draft

they will select South Carolina defensive end
Jadeveon Clowney
in the first round.
That's a prediction that would have had Jaguars fan euphoric in July, but it doesn't evoke the same degree of reaction now. Pass-rusher is certainly one of the team's top two needs, and Clowney is undoubtedly the most gifted defensive player in the draft, but the Jaguars desperately need to find a franchise quarterback.
Yet in Kiper's mock, they pass on the most NFL-ready quarterback in the draft to take Clowney. Kiper predicts that Houston will take
Johnny Manziel
with the first pick and St. Louis will take offensive tackle
Jake Matthews
with the No. 2 pick. That means
Teddy Bridgewater
is available, but instead the Jaguars opt for defense.
It's hard to imagine the Jaguars not taking Bridgewater, or any quarterback, with their top pick, but it's starting to become more and more of a reasonable approach for two reasons: The depth of this quarterback class and the shortage of truly elite pass-rushers.
This quarterback class doesn't have the surefire star like Andrew Luck, so any of the first-round quarterbacks -- Kiper has Manziel, Bridgewater and
Blake Bortles
being selected -- is a bit of a gamble. But there are plenty of other options that will be available in the second round or later, like
AJ McCarron
,
Aaron Murray
,
Zach Mettenberger
,
Tajh Boyd
,
Derek Carr
and
Stephen Morris
.
Are they as highly rated as Bridgewater, Bortles or Manziel? No, but that doesn't mean they won't be better players. Just look at the quarterbacks playing in Sunday's conference championship games. Colin Kaepernick was a second-round pick. Russell Wilson was a third-round pick. Tom Brady didn't go until the sixth round. Peyton Manning is the lone exception.
Elite pass-rushers, however, won't last until the second round. In addition to Clowney, Kiper predicts that
Anthony Barr
,
Khalil Mack
,
Stephon Tuitt
and
Scott Crichton
also will be first-round picks. That means the Jaguars wouldn't be able to land one of those elite rushers if they take a quarterback in the first round -- unless they were to somehow trade up into the latter part of the first round.
GM David Caldwell, however, has said he's committed to building through the draft and you don't do that by giving away picks.
Taking Clowney, whom many believed would have been the No. 1 overall pick in the 2013 draft as a sophomore, instead of a quarterback in the first round may not be the correct decision, but it is the safer pick.
November, 15, 2013
11/15/13
12:00
PM ET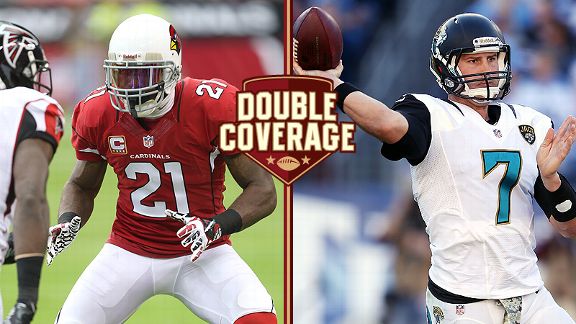 AP PhotoCornerback Patrick Peterson, left, and the Cardinals could make life hard for the Jags' Chad Henne.
JACKSONVILLE, Fla. -- The
Jacksonville Jaguars
finally took 0-16 off the table with their 29-27 upset of Tennessee in Nashville.
But that doesn't mean things are wonderful in Jacksonville. The team still ranks last in the NFL in total offense and rush defense and next-to-last in rushing offense.
To the Jaguars' credit, the players said those same things almost immediately after the game and have repeated them throughout the week. Finally getting that first victory doesn't change the fact that the team still has a long way to go.
The
Arizona Cardinals
have won back-to-back games for the second time this season and find themselves in the hunt for a playoff spot. The offense hasn't been especially productive, but the defensive front has been stellar, which is why the Cardinals are the NFL's third-best rush defense.
ESPN.com Jaguars reporter Michael DiRocco and Cardinals reporter Josh Weinfuss break down Sunday's matchup at EverBank Field:
DiRocco:
Josh, running back
Rashard Mendenhall
has really struggled this season. Rookie
Andre Ellington
has clearly outplayed him, yet coach Bruce Arians seems to be sticking with Mendenhall. What gives?
Weinfuss:
If I had the answer to that question, I would sell it to Arians, retire and be living on a beach. Nobody really knows. There are a few guesses as to why, but the most common one is that Arians is simply loyal to players he brings in. Mendenhall was Arians' handpicked running back, and the coach will go with him through thick and thin. There's also the fact that Arians doesn't consider Ellington an every-down back. Arians would rather give Mendenhall the brunt of the carries -- especially between the tackles -- while he uses Ellington out in space. That said, Arians won't shy away from using Ellington more than Mendenhall throughout the game if the rookie has the rhythm.
After getting their first win, are the Jags feeding off that momentum, or are they basking a little bit in not being a winless team?
DiRocco:
The Jaguars certainly enjoyed their first victory, but I would call it a tempered excitement. In the locker room after the game, players talked about fixing mistakes and staying humble. That message was reiterated Monday and Wednesday. The players remember what happened after the Denver game. They played relatively well against the Broncos, trailing 14-12 at halftime before eventually losing by 16 in a game in which they were 28-point underdogs. They figured the progress they showed would naturally continue, but they followed that performance by playing two of their worst games of the season, against San Diego and San Francisco. The players say they've learned their lesson and that won't happen again. We'll have to see Sunday if that's the case.
Like the Jaguars, the Cardinals are searching for a long-term answer at quarterback. But they're also in contention for a playoff berth, so they're not likely to be picking near the top of the draft. Louisville standout Teddy Bridgewater, Oregon's Marcus Mariota and Texas A&M's Johnny Manziel are probably out. So which quarterbacks to do you think they have their eyes on, and which would be the best fit?
Weinfuss:
I think this draft could be the long-term answer to the Cardinals' quarterback situation. If the Cardinals end up in the playoffs, they won't be picking near the top, which means they might get their hands on a college veteran. I've liked Aaron Murray from Georgia for a long time, and I think he's the type of player who can come in and have the talent to play right away. Another guy who could benefit the Cardinals is LSU senior Zach Mettenberger. They are both pocket passers who have big arms and are smart. Mettenberger might pick up an NFL offense quicker than Murray, because he's been running an NFL offense under offensive coordinator Cam Cameron. Arians' offense calls for a big arm, but I think Arians is seeing what life is like in the NFC West, facing mobile quarterbacks like Seattle's
Russell Wilson
and San Francisco's
Colin Kaepernick
, who can run and have big arms. Both Murray and Mettenberger could benefit from playing behind
Carson Palmer
for another season, if the Cardinals bring Palmer back. If a slinger like Clemson's Tajh Boyd is available, I wouldn't be shocked to see him drafted. At the same time, I also wouldn't be surprised if Arizona waits on a quarterback until the second or third round, hoping a gem like Wilson is available then.
Speaking of quarterbacks, is
Chad Henne
the short-term or long-term answer, and what will the Jags do with
Blaine Gabbert
?
DiRocco:
Right now, Henne gives the Jaguars a better chance to win than Gabbert, but Henne isn't the long-term answer for the franchise. The Jags' first pick in the 2014 draft -- whether it's No. 1 or not -- will almost certainly be a quarterback. That's a clear indication that the team is ready to move on without Gabbert, who was the No. 10 overall pick in 2011. I would be surprised if he's on the roster next season. Henne will be a free agent after the season and might opt to go somewhere else to compete for a starting spot. If he decides to come back to Jacksonville, it would likely be to serve as a mentor to whichever quarterback is drafted.
Cardinals cornerback
Patrick Peterson
has shadowed top receivers
Calvin Johnson
,
Steve Smith
and
Andre Johnson
and did a good job against them. I'm assuming he'll draw
Cecil Shorts
on Sunday. Is that the case, and where do you think Peterson ranks among the league's top corners?
Weinfuss:
If Shorts is the Jags' top receiver threat, then Peterson will most likely draw that assignment. Peterson prides himself on stopping the opponent's top receiver, as he has done in wins against Detroit and Houston -- despite two touchdowns by Andre Johnson that were barely inbounds. Peterson is no doubt one of the top two or three cornerbacks in the game, and depending on how you grade them, he could be the best. He's definitely the most athletic, but sometimes his fundamentals aren't as sound as they should be. He's shown that size doesn't matter as he takes on bigger players and makes them all but a nonfactor.
Is the Jacksonville defense better than people give it credit for, or is its 32nd ranking in stopping the run an accurate representation of the unit?
DiRocco:
It's pretty bad. The defensive line, outside of
Sen'Derrick Marks
, has played pretty poorly. It has been physically handled way too often, has poor gap control and has had trouble with missed tackles. Linebacker
Geno Hayes
has been inconsistent, and there are three rookies in the secondary. Middle linebacker
Paul Posluszny
has been terrific, but he might not play this week because of a concussion.
August, 28, 2013
8/28/13
8:52
AM ET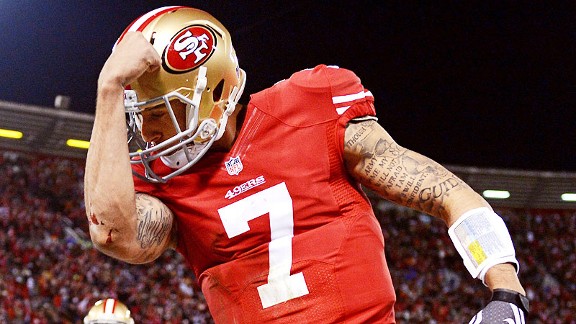 Harry How/Getty ImagesColin Kaepernick might be the class of the 2011 QB class, but has just seven regular-season starts.
Just two years ago, a half-dozen NFL teams -- nearly 20 percent of the league -- stepped to their draft boards and selected quarterbacks they hoped would lead their franchise to better days. The group included one Heisman Trophy winner, along with five others of more debatable renown, and their arrival marked the second time in modern league history that
six quarterbacks had been drafted among the first 36 picks.
Now, to varying degrees of severity and consequence, all six are entering important third seasons. Only two have winning records as starters. At least three and probably four are facing an "or else" season and it must be remembered that even the star of the group -- the
San Francisco 49ers
'
Colin Kaepernick
-- has made only seven regular-season starts.
So with the 2013 season kickoff just eight days away, it seems appropriate to recognize that a cross-section of the league will be impacted by the performance of the 2011 quarterback class. It will drive four division races -- the NFC West, AFC South, NFC North and AFC North -- and could shape the rush for what initially appears to be a strong 2014 draft class of passers.
[+] Enlarge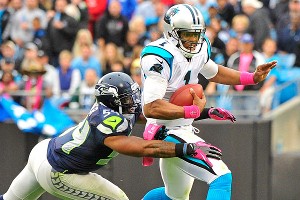 Grant Halverson/Getty ImagesCam Newton was the No. 1 overall pick of the 2011 draft, but has a 13-19 record in two years.
The chart below provides a career snapshot not only for Kaepernick but also
Cam Newton
,
Jake Locker
,
Blaine Gabbert
,
Christian Ponder
and
Andy Dalton
. They don't all represent flashy NFL franchises, and you haven't heard as much about them this summer as perhaps the
New York Jets
,
Tim Tebow
and
Robert Griffin
III. But league outcomes aren't influenced by popularity and off-field drama, and the smart observer knows the fortunes of the
Carolina Panthers
,
Tennessee Titans
,
Jacksonville Jaguars
,
Minnesota Vikings
and
Cincinnati Bengals
are just as impactful as the Jets, the 49ers, the
Washington Redskins
and everyone else.
This class could determine the winner of Super Bowl XLVIII, and it will certainly steer much of what the league's final standings look like four months from now.
"This is a pivotal year for a lot of those guys," said Matt Williamson, who scouts the NFL for ESPN.com. "There's no doubt about that."
Kaepernick and Newton bracketed the class two years ago and clearly are the best of the lot. Despite his limited body of work, Williamson said of Kaepernick: "If I were starting a team, there are very few people I would pick ahead of him. That's how well-rounded his game is."
Newton has generated more polarizing analysis from the public, due mostly to a 13-19 record that has overshadowed his two-year totals of 7,290 passing yards and 1,447 rushing yards. But Williamson said: "He can be great. He can be
Ben Roethlisberger
if he wants. That's how much ability he has."
That's more than we can say about Gabbert, Locker, Ponder and Dalton -- all of whom could play themselves out of their jobs this season. Let's move through a quick rundown, courtesy Williamson's analysis:
Gabbert

Gabbert: "He actually looked good in the preseason. They're really stressing getting the ball out of his hands. He handles the rush so poorly. [He has taken 62 sacks in 25 NFL games]. The scheme looks better for him. They're not going to give the defense time to get there. I'm not saying he's a success story, but they were smart to put him in this kind of scheme. I would say this is as best as he's ever looked." (Note: Gabbert is dealing with a hairline fracture of his right thumb this summer, which has caused him to miss one preseason game and likely another.)

Locker

Locker: "The key with him is his supporting cast is really good now. They had all kinds of interior offensive line problems last year. He got a lot of pressure up the gut. They're really good at guard and center now and have a lot of young weapons. But of all the guys, he seems to be the one that's out of excuses. I know he hasn't played much, but his accuracy is just really poor. He's one of those guys that can make every throw and is as gifted as anyone out there. He runs really well and he just misses guys. He just flat-out misses or his ball placement in tight windows isn't very good. He was like that coming out of school, just reckless in everything he did. He doesn't have a great feel for the pocket. His footwork is so-so, and he really needs coaching. He is far away."

Ponder

Ponder: "He has had a lot of ability. I wonder about coaching there. The biggest thing with that offense is they don't throw the ball downfield. There is no verticality in that offense at all. With Adrian Peterson back there, you should be throwing play-action bombs. If you're a Ponder apologist, you say the coaches aren't calling them. Who is he going to throw deep to? There is no Randy Moss. But he seems like a checkdown king, too. He seems unwilling to throw downfield. Now, this year, I think Greg Jennings is a little more vertical, and Cordarrelle Patterson can really fly. That will be a real telling thing for Ponder, if he can't do any better downfield. To have his kind of production with Adrian Peterson back there, that's totally unacceptable."

Dalton

Dalton: "I've been really critical of the Bengals for trying to go the route of just putting more people around him. He has won there, but I don't think he's good enough to win that division consistently or be a Super Bowl contender. … If you don't have great physical attributes, and he doesn't, then you've got to be on time and on target with everything. Timing has to be perfect, accuracy has to be perfect; and his just aren't. He relies on A.J. Green a lot to do the work. They were smart to realize he can't bring in all the throws, so they drafted two guys to help him with shorter passes. Drafting Giovani Bernard, he is a good receiver. Same with Tyler Eifert. Dalton can make the short passes to them. They did make some Andy Dalton-friendly draft picks, but still. …"
So what if they fail? In its preseason evaluations of college quarterbacks, Scouts Inc. has given nine first-, second- or third-round grades, according to ESPN scout Steve Muench. The list is topped by Louisville's Teddy Bridgewater, UCLA's Brett Hundley and Miami's Stephen Morris, but it also includes a slew of strong-armed passers who have demonstrated nimble feet at a time when the league treasures that attribute more than ever.
Players such as Clemson's Tajh Boyd, Texas A&M's Johnny Manziel and Oregon's Marcus Mariota "all have deficiencies as passers," Muench said, "but they have played in big stages, they have the arm talent and there is no question they can make plays with their feet. Other quarterbacks to keep an eye on this season are Alabama's A.J. McCarron, Virginia Tech's Logan Thomas and Ohio State's Braxton Miller."
Come April, at least a few teams will be lining up their draft boards and looking for a quarterback to lead their franchise to better days. A few could be repeat shoppers from 2011. Consider it the circle of (NFL) life.
Related:
The rest of the 2011 draft class
is exceptionally talented
, according to Bill Barnwell of Grantland.com.
NFL SCOREBOARD
Thursday, 10/23
Sunday, 10/26
Monday, 10/27