November, 22, 2013
Nov 22
4:00
PM ET
Let's call it like it is: The
New York Jets
stink on the road.


They've dropped 15 of their last 21, including 1-4 this season. Their minus-12 turnover margin is by far the worst in the league. They've been outscored in the first quarter, 34-6, suggesting they're not mentally or physically ready to play. Their shortcomings were on full display last Sunday in Orchard Park, where the Jets were embarrassed by the struggling
Buffalo Bills
, 37-14.
Here's the crazy thing: The Jets used to be a terrific road team under Rex Ryan, going 11-5 in his first two seasons -- plus four playoff wins. Those were the days.
On Sunday, the Jets (5-5) visit the
Baltimore Ravens
(4-6) at M&T Bank Stadium for a 1 p.m. kickoff, and this game has a scary look to it. The Ravens are 36-8 at home under John Harbaugh, whose defense tends to dominate on its own turf. They've allowed only 12.8 points per game in four home games.
This has the makings of a rough day for the Jets. What to watch for:
Smith
1. The Geno-scope
:
Geno Smith
is one bad performance away from being involved in a full-blown quarterback controversy. He was pulled in the fourth quarter of the previous two losses, both blowouts, and he'll end up on the bench again, perhaps permanently, if he doesn't stop committing turnovers. The turnover count is up to 20, including 13 in five road games. The Jets want to make it work with Smith, especially with no viable veteran on the bench, but there comes a point where you have to say, "Enough is enough."
Coordinator Marty Mornhinweg has to do something to get Smith -- and the entire offense -- out of this funk. Naturally, he will try to feature the running game to take some pressure off Smith, perhaps incorporating wrinkles in the Wildcat and read-option packages. Unfortunately for the Jets, the Ravens allow only 3.7 yards per rush, No. 6 in the league. Mornhinweg should impress upon Smith the importance of looking for his check-down options. He too often stays locked on his No. 1 read, forcing the ball into coverage. Against the Bills, he targeted his backs only four times.
Holmes
2. Someone help the kid:
Naturally, Smith took the brunt of the criticism for last week's mess, but he got no help from his receivers, who struggled against man-to-man coverage. That was a point of emphasis in practice; let's see if it works.
Stephen Hill
, branded a disappointment by Rex Ryan, received the good cop, bad cop treatment from Mornhinweg and Ryan, respectively. His starting job was threatened, but he'll still end up playing a lot.
Santonio Holmes
' hamstring still is an issue, so who knows how much he can contribute? Mornhinweg should feature his tight ends, as the Ravens' safeties are suspect in coverage, especially ex-Jet
James Ihedigbo
.
3. Secure the edges
: This is a big game for the Jets' tackles,
D'Brickashaw Ferguson
and
Austin Howard
. The Ravens bring plenty of heat on the edges, with rush linebacker
Terrell Suggs
(nine sacks) and situational rusher
Elvis Dumervil
(8.5 sacks). Smith took a beating last week, starting from the very first series, and he's at a vulnerable stage in his development. If he gets hit hard and early, he's liable to turn skittish. The Ravens pounded
Mark Sanchez
in 2011, and there are some who believe he wasn't the same after that beating. The Ravens' pass rush is particularly effective at home. Since 2011, they've record 67 sacks, tied for second in the league.
Reed
4. Homecoming, Part Deaux
: This should be a special day for Ravens icon
Ed Reed
, except he already did the homecoming thing in Week 3 as a member of the
Houston Texans
. That didn't go particularly well. His team lost, 30-9, and his performance was non-descript. That, too, was the case last week in his Jets debut. Now, more than ever, the Jets need Reed to turn back the clock. A big play by the future Hall of Famer, especially in his old house, would be an enormous spark for the Jets, who have allowed an alarming number of long completions.
Joe Flacco
likes to throw deep, especially to
Torrey Smith
, whose vertical speed could cause problems for struggling CB
Antonio Cromartie
. The good news for the Jets is that Flacco, he of the Super Bowl MVP and $120 million contract, is having a subpar season -- especially on deep balls. In fact, he has only two touchdowns and five interceptions on throws of longer than 15 yards, according to ESPN Stats & Information.
5. Rising Sons:
The Jets' defensive line -- a.k.a. Sons of Anarchy -- should dominate the line of scrimmage. The Ravens' offensive line is really struggling, especially C
Gino Gradkowski
. Their running game showed signs of life last week against the
Chicago Bears
, but it has been a major disappointment, especially
Ray Rice
, averaging only 3.0 yards per carry. It would be an absolute shock if the Jets, with the best run defense in the league, allow more than 75 yards. In theory, they should turn the Ravens into a one-dimensional offense, allowing them to devour Flacco, who already has 33 sacks. But, as we've seen a few times, it doesn't work out that way because of the problems in coverage.
November, 15, 2013
Nov 15
5:00
PM ET
It would be so typical of the
New York Jets
to lose this game, wouldn't it?
They're well-rested after the bye week and healthier than they've been in more than a month, facing the struggling
Buffalo Bills
(3-7), losers of three straight. Under Rex Ryan, the Jets have owned the Bills, having won seven of nine meetings.
With so much in their favor, the Jets should improve to 6-4 with a workmanlike victory, but we all know that's not in this team's DNA -- not yet, anyway. After upsetting the
New Orleans Saints
, they became only the second team in NFL history to alternate wins and losses through their first nine games, joining the 2005
New England Patriots
. If they lose in Orchard Park, they'd be the first to do it through 10 games, according to ESPN Stats & Information.
This is their best chance to break the trend, winning two in a row.
"I think it's time for us to start doing that," quarterback
Geno Smith
said.
[+] Enlarge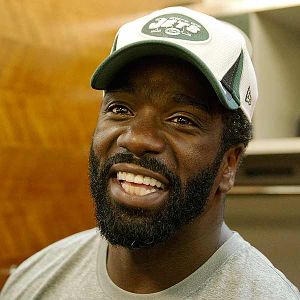 William Perlman/The Star-Ledger vis USA TODAY SportsThe Jets will look to use newly acquired safety Ed Reed in their Week 11 game at Buffalo.
This game will tell us a lot about the Jets. Kickoff is 1 p.m. ET at Ralph Wilson Stadium. Here are the top storylines:
1. Raising the bar
: The perception of the Jets has changed since the win against New Orleans. For two weeks they've been listening to playoff talk, people telling them how they're one of the biggest surprises of the season. On Thursday, they signed future Hall-of-Fame safety
Ed Reed
, a message from management that the future is now. This is heady stuff for the young Jets, who have 10 first- and second-year players in the starting lineup. They've proven they can handle failure, rebounding from some tough losses, but the mark of a good team is the ability to handle success. Can the Jets do it?
2. Fireman Ed
: Despite only two days of practice, Reed is expected to make his Jets' debut. The coaches have been cagey about his role, but if the Bills play their usual spread offense, there should be plenty of opportunities for Reed to be on the field. They signed him, in large part, to solve the problems against the long ball. Thing is, the Bills operate a dink-and-dunk passing attack, especially with rookie
EJ Manuel
at quarterback. He relies too much on his checkdowns, meaning there might not be a lot of ball-hawking chances for Reed in the deep middle. The Bills will have problems throwing the ball, especially with their starting receivers --
Stevie Johnson
and
Robert Woods
-- out with injuries.
3. The Reinforcements
: Unless WR
Santonio Holmes
aggravates his hamstring injury walking off the team plane -- hey, you never know with him -- he'll be in the lineup for the first time in six games. TE
Kellen Winslow
will be back, too, having served his four-game suspension. TE
Jeff Cumberland
also is expected to return from a concussion. WR
Jeremy Kerley
(elbow) is out, but all things considered, the Jets' offense is in pretty good shape. In theory, that should mean a balanced attack. The problem could be chemistry -- or lack thereof, as Smith hasn't had much practice time with Holmes and Winslow.
The Bills are healthier, too, especially in the secondary. In the Week 3 meeting, they played without ballhawking S
Jairus Byrd
and CB
Stephon Gilmore
. They're both back, as is CB
Leodis McKelvin
, who was injured early in the first game. It was "a little chaotic" on the back end, according to S
Jim Leonhard
. Sticking with man-to-man coverage despite a secondary filled with second- and third-stringers, the Bills were torched by Smith, who passed for a season-high 331 yards.
4. The Rookies
: Some day, Smith versus Manuel might be a marquee quarterback matchup. But not now. The two rookies, the highest-drafted passers last spring, have experienced a serious case of NFL growing pains.
Smith is 1-3 on the road and he has only one touchdown pass and five interceptions in his last four games. The Jets have been trending toward the running game in recent weeks. In fact, Smith attempted only five passes longer than 10 yards in the last two games; he averaged 12 such passes per game over the first seven, per ESPN Stats & Information. Don't expect them to veer too far from the recent approach even though Smith's supporting cast is almost whole. When he throws, it could be off play-action, as the Jets hope to exploit Mike Pettine's aggressive defense. Manuel, who returned last week from a knee injury, was a rusty mess against the
Pittsburgh Steelers
. He was rattled by the Jets' pass rush in Week 3, resulting in eight sacks.
5. The key to victory
: Without their starting receivers, the Bills have to rely on their running game,
Fred Jackson
and
C.J. Spiller
. That plays to the Jets' strength, as they're allowing only 3.1 yards per attempt -- best in the league. Only one team has rushed for more than 100 yards against them -- the Bills, who ran for 120, including 59 on a fluke run by Jackson. The Jets thought he was down and let up, allowing him to escape a pile-up. The front seven takes a lot of pride in the run defense and it's looking for some payback.
November, 1, 2013
Nov 1
6:00
PM ET
On paper, this screams, "Bad matchup!"
The
New York Jets
(4-4) are coming off one of the worst defensive performances of the Rex Ryan era and the
New Orleans Saints
(6-1), who have rediscovered their pre-Bountygate mojo, are producing crazy numbers on offense.
"This is the New Orleans Saints, so this is about as good as it gets in the NFL," Ryan said. "So if we find a way to get a win here, it would be huge. This is an outstanding football team. Again, we expect to win, but we also know it's a huge challenge. There's no doubt, it's going to be a huge challenge."
Huge, but not impossible. Kickoff is 1 p.m. Sunday at MetLife Stadium. What to watch for:
[+] Enlarge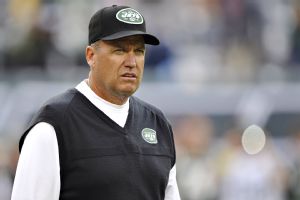 Robert Deutsch/USA TODAY SportsRex Ryan has shown the ability to get his team to bounce back from ugly performances.
1. The Rebound Effect
: If the Jets continue with the script -- 4-0 in odd weeks -- they should pull off one of the biggest upsets of the season. OK, now let's get serious: The odd-week thing is an anomaly, but there's no denying the Jets' resilience. They have a knack for rebounding from ugly losses. After getting blown out by the
Tennessee Titans
, they won impressively on the road against the
Atlanta Falcons
. After being pushed around by the
Pittsburgh Steelers
, they responded by stunning the
New England Patriots
.
It's a good quality to have, but it's a dangerous way to play a season. It can be mentally taxing on a team, and there's always the chance of doubt creeping into the psyche, especially after a stinker like the 40-point loss to the
Cincinnati Bengals
-- the season's largest margin of defeat in the NFL. We'll learn a lot about the Jets in this game.
2. Geno vs. Rex's evil twin:
Rookie QB
Geno Smith
faced a Ryan-coached defense every day in training camp; now he gets to play against Rex's identical twin, Rob, the Saints' defensive coordinator. Rob, who inherited one of the worst defenses in history (you can look it up), has turned the Saints into a playmaking unit. Led by DE
Cameron Jordan
(six sacks) and CB
Keenan Lewis
(three interceptions), the Saints have registered 24 sacks and 15 takeaways. They've allowed fewer than 20 points in six of seven games, and we all know the Jets have been held under 20 in five of eight games.
Rob Ryan isn't blitzing at an unusually high rate, but his blitzes are effective. In fact, the Saints' sack rate when sending five or more rushers is 14.5 percent, the best in the league. You can bet he will try to confuse Smith with new looks, forcing him to hold the ball. He can't fall into the trap of throwing late on sideline passes; he got burned twice last week on those, resulting in pick-sixes. Smith's turnover total is up to 16, the second-highest in the league.
[+] Enlarge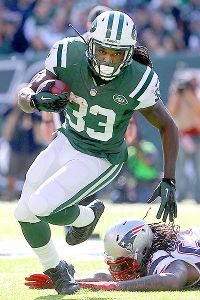 Ed Mulholland/USA TODAY SportsChris Ivory and the Jets running backs could have a big day against the Saints defense, which is allowing a league-high 4.8 yards per carry.
3. Just run, baby
: Rex and Rob look alike and sound alike, but their defenses are the exact opposite. The Jets defend the run better than any team in the league and the Saints are allowing a league-high 4.8 yards per carry. No doubt, the Jets will try to exploit that weakness. If they can control the clock and shorten the game by running the ball, they have a chance to win. This could be a big day for
Chris Ivory
, who should be highly motivated against his former team.
Offensive coordinator Marty Mornhinweg, hurting at tight end, will have to get creative with his approach to running the ball. He might want to use some of the wrinkles he employed against the Falcons -- a three-back formation, sprinkling in some Pistol looks. The trick is keeping it a close game. If the Jets fall behind and have to start throwing, they'll fall into the Saints' wheelhouse. And that won't be pretty.
4. Get physical with the receivers
: The Jets' secondary was atrocious last week, in part, because the corners were passive at the line, giving too much cushion. Whatever happened to bump-and-run coverage? DE
Muhammad Wilkerson
, usually not one to speak out, said the corners have to do a better job of holding up the receivers, allowing the pass rush to get home.
The spotlight will be on struggling rookie
Dee Milliner
, who will be targeted by
Drew Brees
the moment he steps on the field. Ryan stuck his neck out by talking up Milliner, predicting a strong second half of the season. It was a transparent attempt to bolster the kid's sagging confidence; let's see if it works. The Jets also need a better game from
Antonio Cromartie
, who could be involved in coverage plan for TE
Jimmy Graham
. Cromartie needs to be more aggressive in press man. If the secondary has a bad day, it'll be a 400-yard passing day for Brees, who averages 327 per game.
5. A Mo better effort:
The pass rush, frustrated by
Andy Dalton
's quick throws, stunk last week. There will be sack opportunities because Brees likes to push the ball downfield, meaning he's willing to hang in the pocket. He knows what he's doing, because he leads the league with eight touchdown passes of 20 yards or more. On the flip side, he hasn't faced a defensive line this good. Brees' pass protection is suspect -- already 18 sacks -- so this is a chance for the Jets' pass-rushers to redeem themselves after last week's no-show. Brees may not have his best lineman, standout G
Jahri Evans
(hip). If Brees gets in trouble, he can check down to super-quick RB
Darren Sproles
, a matchup nightmare for the Jets.
October, 25, 2013
Oct 25
6:00
PM ET
The
New York Jets
have been riding the mediocrity train for almost two years, having won back-to-back games only once in a 26-game span. Their record following a victory is 1-9, with an eye-opening average margin of defeat -- 17 points. Can't handle prosperity? That's an understatement. They're allergic to it.
They can change the perception Sunday in Cincinnati, where they meet the red-hot Bengals (5-2), who have won three straight. As Rex Ryan continues to tell his team, there's no league rule that prohibits winning two in a row. Pushing while trying to block a field goal? Yes. A winning streak? No.
Kickoff is 4:05 p.m. ET at Paul Brown Stadium. What to watch for:
[+] Enlarge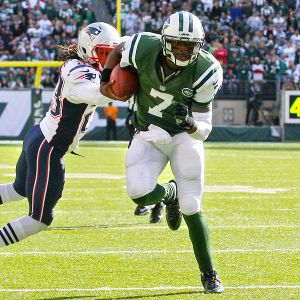 Ed Mulholland/USA TODAY SportsGeno Smith has yet to string together back-to-back wins this season.
1. Call him Geno (The Elevator) Smith
: The Jets are up and down because their rookie quarterback is up and down.
Geno Smith
is 0-3 after wins, having played poorly in each game -- a total of one touchdown and seven interceptions in those contests. He was horrible in his two previous games against top-10 defenses (
Pittsburgh Steelers
and
Tennessee Titans
), and the Bengals are ranked No. 9 in total defense. The Bengals had gone 20 straight games without allowing a 300-yard passer, the longest streak in the league, but they surrendered 357 last week to the
Detroit Lions
'
Matthew Stafford
. They won't have their top defensive back, cornerback
Leon Hall
(torn Achilles' tendon), who covered the slot on third down. That could mean another big day for Smith and wide reciever
Jeremy Kerley
, who was deadly last week in the slot.
Oh, by the way: Since 2008, under defensive coordinator Mike Zimmer, the Bengals are only 7-8 against rookie quarterbacks.
2. Battle for defensive-line bragging rights
: This game features two of the better lines in the league. The Bengals' four-man front has combined for 12 sacks; the Jets' front (counting rush linebacker
Quinton Coples
) has 10.5. Bengals defensive tackle
Geno Atkins
is the most accomplished lineman among both teams. Since 2010, he has more sacks (24.5) than any interior lineman in the league. He'll be a huge challenge for the Jets' guards,
Willie Colon
and rookie
Brian Winters
. Truth be told, the Bengals pose problems across the board. Their ends,
Carlos Dunlap
and
Michael Johnson
, are tough assignments for
Austin Howard
and
D'Brickashaw Ferguson
, respectively. Ferguson is coming off a shaky performance.
At the same time, the Bengals won't have it easy with
Muhammad Wilkerson
& Co., but they got a preview two weeks ago when they beat the
Buffalo Bills
, who run almost the identical scheme as the Jets. Center
Kyle Cook
did such a good job of reading the Bills' fronts that he received a game ball. The Bengals refer to the Jets' defense as "Buffalo on steroids." That's a compliment, by the way.
3. A pair of two-headed monsters
: The two teams share a similar philosophy in the backfield, each running the ground game through two players.
Bilal Powell
and
Chris Ivory
form a workmanlike tandem, steady if not spectacular (no runs longer than 27 yards). The Jets rode Ivory last week, but look for Powell to return to a prominent role. They need his cutback ability against the Bengals' aggressive front. The Jets are aware of a quote from Bengals linebacker
Vontaze Burfict
, who said: "They're going to figure out probably in the first 15, 20 snaps that running's going to be pretty hard against our front seven."
The Bengals split the carries between
BenJarvus Green-Ellis
and rookie
Giovani Bernard
, a
Darren Sproles
type. The Bengals are a better offense when Bernard is on the field. They average 5.8 yards per play when he's in, 5.3 when he's out, according to ESPN Stats & Information. They've also been throwing to him more the last two weeks out of the backfield. He'll be a tough cover for the Jets.
4. Green vs. Green
: The Jets have a lot of respect for Bengals wide receiver
A.J. Green
. Asked what advice he'd give cornerback
Antonio Cromartie
, who most likely will cover Green, coordinator Dennis Thurman said, "Get your hands on him and pray." This is an enormous game for Cromartie. If he can't contain Green, who has been targeted a league-high 77 times, the Jets have no shot. One out of every four throws to Green is a deep shot, so Cromartie had better stay awake. Green is third in receiving yards (619) and he has a hot quarterback,
Andy Dalton
, looking for this third straight 300-yard passing day.
Dalton has five players with at least 20 catches apiece, the kind of balance that will present issues for the Jets. Saferty
Antonio Allen
did a nice job last week on
Rob Gronkowski
, but this is Gronkowski times two. The Bengals use a lot of two-tight end packages with
Jermaine Gresham
and rookie
Tyler Eifert
, who sometimes lines up as a receiver in an isolation play. That could be a mismatch for a cornerback.
5. Special teams will be huge
: Write it down. Both teams have a tendency to play close games, so field position and field-goal kicking will be vital. Who's hotter than
Nick Folk
? He's 16-for-16 in field goals, including three game winners. Former Jets place kicker
Mike Nugent
kicked the game winner last week in Detroit, so he has to be feeling good about himself. One thing about Nugent: He had no touchbacks in his last home game. His short leg on kickoffs could create some opportunities for new kick returner
Josh Cribbs
, who is familiar with the surroundings from his years with the
Cleveland Browns
. Oddly, Cribbs hasn't scored a touchdown of any kind in 18 career games against the Bengals.
October, 18, 2013
Oct 18
4:00
PM ET
Rex Ryan wanted his players so focused and well-rested for the
New England Patriots
that he told them to skip household chores for a week. On Sunday, we'll find out if the couch-potato approach worked.
It would help if they could hold on to the ball.
That has been the biggest difference between the
New York Jets
and Patriots over the last few years -- ball security. During their current five-game losing streak to the Patriots, the Jets are minus-11 in turnover margin. They give it away easier than day-old cheesecake at a bake sale. Can they reverse the trend? Kickoff is at 1 p.m. at MetLife Stadium, where the Patriots (5-1) will try to win their 13th straight AFC East game. The Jets (3-3) need a win to stay in the thick of the division race.
What to watch for:
[+] Enlarge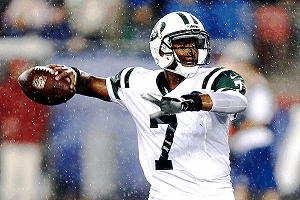 Mark L. Baer/USA TODAY SportsGeno Smith had a rough first game against the Patriots, going 15-for-35 passing with three picks.
1. A second look for Geno
: Rookie QB
Geno Smith
should fare better this time around. Then again, it can't get worse than the first meeting in Week 2, when he threw three interceptions in the final 11 plays. His familiarity with the Patriots, coupled with a full week to prepare (Round 1 was on a Thursday), is bound to help. It's all about game management. Smith won't see a lot of pressure schemes from Patriots coach Bill Belichick, who will test the kid's patience by forcing him to dink and dunk. The Patriots may take a more conservative approach than usual if CB
Aqib Talib
(hip) doesn't play. Statistically, there's a big drop-off when he's off the field. Talib intercepted Smith twice in the first game.
2. Hey, Marty: Run!:
Offensive coordinator Marty Mornhinweg tried to establish a ground game last week, but he gave up after a quarter. This time, he needs to stick with it. The Patriots have gaping -- repeat, gaping -- holes in their front seven with DT
Vince Wilfork
and LB
Jerod Mayo
done for the season. DT
Tommy Kelly
also could miss the game, meaning they will start two unheralded rookies at defensive tackle --
Joe Vellano
, an undrafted free agent, and
Chris Jones
, cut by two other teams. If C
Nick Mangold
and RG
Willie Colon
don't control the point of attack, something is wrong. Of course, this will require a commitment from the pass-happy Mornhinweg. The Jets will miss
Mike Goodson
's outside speed, but they won't need it if
Bilal Powell
and
Chris Ivory
can hammer away inside the tackles.
3. Frustrating Brady isn't enough
: Can anybody remember the last time the Jets intercepted
Tom Brady
? It was Oct. 9, 2011: CB
Antonio Cromartie
picked Brady on the final play of the first half. Since then, he has gone 163 passes against the Jets without an interception. That's ridiculous. In Week 2, the Jets proved a dominant effort versus Brady doesn't mean much without turnovers. They held the Patriots to nine first downs, yet they couldn't create any takeaways and lost, 13-10. The Jets need a big day from their corners, especially Cromartie, who admitted he's having only a "C year." Cro & Co. need to be ready for a lot of quick screens, which puts a premium on tackling. Brady's receiving corps has 16 drops, the third-highest total in the league.
4. Dealing with Gronk
: This changes things. Assuming TE
Rob Gronkowski
plays -- he was cleared Friday by doctors -- the Patriots now have a major weapon at their disposal, especially in the red zone. Their red zone efficiency sagged without the 6-foot-7 Gronk, Brady's favorite target. Since 2010, his completion percentage to Gronkowski is 72.2, about 10 percent higher than to other receivers, according to ESPN Stats & Information. In his last two games against the Jets, Gronkowski caught 14 passes for 191 yards and two touchdowns. If the Jets show as much respect to him as they did to
Tony Gonzalez
two weeks ago, you can expect double-vice coverage in the red zone. S
Jaiquawn Jarrett
also was heavily involved in the Gonzalez plan. Would the Jets put Cromartie on Gronk in certain situations? Just a thought.
5. Feed the green beast:
The Jets, trying to establish a true home-field advantage, want their fans to be loud and green. Ryan asked fans to wear green, creating a "Green Out" effect. OK, fine, but it would help to grab the attention of the wine-sipping, shrimp-eating masses if they jumped to an early lead. The Jets have led for only 52 minutes in six games, half of which came in the win over the
Buffalo Bills
. A dynamic, game-changing play in the first quarter would help immensely. Maybe this is where
Josh Cribbs
becomes a factor. Maybe he can add some sizzle to the special teams. A big play on defense would help, too, but the Jets are allergic to takeaways. In fact, they've gone 207 passes without an interception. They can't be taken seriously as a top-tier defense unless they make some plays.
October, 7, 2013
Oct 7
5:00
AM ET
The
New York Jets
(2-2) return to the prime-time stage for the second time in 25 days, facing the underachieving
Atlanta Falcons
(1-3) on ESPN's "Monday Night Football." This is a tough spot for the Jets.
They've lost four straight on the road, dating to last season, with a staggering minus-14 turnover margin. Under QB
Matt Ryan
, the Falcons are 34-6 at the Georgia Dome.
[+] Enlarge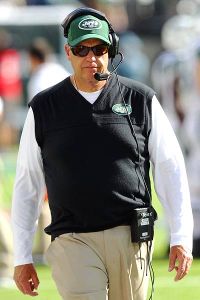 Brad Penner/USA TODAY SportsJets coach Rex Ryan hasn't been shy about tossing his challenge flag this season.
Ah, but life isn't peachy in the peach state. The Falcons are trying to avoid their first three-game losing streak since 2007, before Ryan and coach Mike Smith arrived. They've already lost as many games as they did last season, and they realize a loss to the Jets could cripple their Super Bowl dreams.
In other words, the Falcons are desperate, and desperate teams with talent are dangerous. They're going into their bye week, and no team wants to sit on a three-game losing streak for two weeks.
What to watch for:
1. House money
: There's no pressure on the Jets; it's all on the Falcons, who know there's only a five percent chance of a 1-4 team making the playoffs. No one is giving Rex Ryan's team much of a chance, but he's at his best as the heavy underdog. He spent the week talking up the Falcons' offense and Ryan, saying he's a notch below
Peyton Manning
and
Tom Brady
, but it's hard to believe he actually believes that.
2. QBs on the hot seat:
Geno Smith
needs to steady himself -- and the team -- after an awful performance in Tennessee. Unfortunately for him, he's not at MetLife Stadium. In two road losses, he has only one touchdown pass and seven turnovers, unraveling in both cases after his first turnover. If the Falcons get to him early, it could be a long night for the Jets. Smith has to be smart and protect the ball, a huge emphasis in practice. His turnover count, already at 11, is growing faster than the national debt.
Believe it or not, Ryan is feeling some heat from a frustrated fan base in Atlanta. His passer rating is an impressive 97.7, but they're averaging only 23.5 points per game, largely because of persistent problems in the red zone. In two of their three losses, Ryan had the ball inside the opponents' 7-yard line at the end of the game, with a chance to pull out a win. The results: An interception and loss of possession on downs. Ryan, criticized for not being able to win the big one, apparently can't score the big one, either.
3. A 2012 feel at receiver
: Without
Santonio Holmes
(hamstring), the Jets will start
Jeremy Kerley
and
Stephen Hill
, who suffered a concussion only eight days ago. You can win with that tandem, but there are questions beyond them.
Clyde Gates
(knee) is questionable, and neither
David Nelson
(signed last Tuesday) and
Michael Campbell
(promoted from the practice squad) has played a down this season. And, let's not forget, TE
Kellen Winslow
(knee) is questionable. You have to think Winslow will tough it out on his bad knee, but he missed a lot of practice time, as did Hill. That impacts continuity, especially with a rookie quarterback who needs reps.
4. Marty under the microscope
: This game will tell us a lot about offensive coordinator Marty Mornhinweg. His quarterback is struggling with turnovers and his receivers are nicked up, so the logical plan of attack is to feed
Bilal Powell
, who began Week 5 as the AFC co-leader in rushing. Then again, Mornhinweg isn't a Ground & Pound kind of guy and he probably will try to exploit the Falcons' suspect pass defense. They're allowing 301 yards per game, including four plays of 40+ yards. The possible return of CB
Asante Samuel
(thigh) will help the Falcons, but they're vulnerable in the slot. Nickel back
Robert McClain
has allowed a 149 passer rating, according to Pro Football Focus. Bottom line: Don't expect Mornhinweg to radically change his approach.
5. Secondary revenge:
The Jets' secondary should be in an ornery mood after getting carved up last week by
Jake Locker
and
Ryan Fitzpatrick
. They allowed four touchdown passes and a 129.8 passer rating, and now here comes WR
Julio Jones
, who leads the league in receiving yards and ranks second in yards-after-the-catch. Ryan has completed 73 percent of his throws to Jones, who is adept at using his 6-foot-3 frame to overpower corners. If the Jets can neutralize Jones, they win the game. The question is, how? He routinely beats double coverage.
The Jets will have to provide over-the-top help with a safety, but that would impact their ability to defend TE
Tony Gonzalez
in the middle of the field. Rex Ryan has to play the Falcons' tendencies, knowing which player to double in certain situations. You can bet he'll double Gonzalez in the red zone. He'll go to school on how his brother,
New Orleans Saints
defensive coordinator Rob Ryan, defended the future Hall of Fame in Week 1.
September, 14, 2013
Sep 14
8:00
AM ET
The
Miami Dolphins
(1-0) will battle the
Indianapolis Colts
(1-0) in a battle of undefeated teams Sunday. Both pulled out competitive victories in Week 1 and aim to stay on track.
Kickoff is scheduled for 1 p.m. Here are three things to watch from Miami's perspective:


1. Dolphins' rushing attack:
Miami's running game was in hibernation in Week 1. The Dolphins rushed for 20 yards on 23 carries in a win over the
Cleveland Browns
. Miami's coaches and players were embarrassed by that performance. Neither
Lamar Miller
or
Daniel Thomas
ran well, and the offensive line failed to get any push. Miami is ranked last in the NFL in rushing. But fortunately for the Dolphins, the Colts are 31st so far in stopping the run. There a chance Miami can get its running back on track in Week 2.
2. Testing Luck:
On paper, Miami's defensive line has a favorable matchup against Indianapolis' offensive line. The Dolphins registered six sacks in Week 1, and getting to Colts quarterback
Andrew Luck
on Sunday will be a big key to victory. Indianapolis allowed four sacks last week in a win over the
Oakland Raiders
. That caught the attention of Colts owner Jim Irsay, who called out his team's pass protection on Twitter this week. Miami's pass rush is fast, aggressive and should present plenty of problems for Luck and Indianapolis' offense.
3. Wallace's role:
Dolphins No. 1 receiver
Mike Wallace
was frustrated after just one reception against Cleveland. The Browns made it a point to double-team Wallace by keeping a safety over the top in coverage. It remains to be seen of the Colts also plan to double Wallace. But it's up to the Dolphins' coaching staff to come up with more creative ways to get its best receiver the football. Miami could use quick passes, screens or reverses to get Wallace involved in the game plan early. Wallace is the faster player on the field and could be extremely dangerous on the turf at Lucas Oil Stadium.
September, 14, 2013
Sep 14
8:00
AM ET
CHARLOTTE, N.C. -- The
Carolina Panthers
and
Buffalo Bills
both will try to avoid an 0-2 start, which according to statistics all but ends any hopes of making the playoffs. Or something like that.
Kickoff is scheduled for 1 p.m. Sunday in Buffalo. Here are five keys for the Panthers:


Rattle the rookie:
Buffalo quarterback
EJ Manuel
held his poise in his first start against New England, completing 18 of 27 pass attempts for 150 yards and two touchdowns. He also didn't throw an interception and wasn't sacked. Carolina won't throw many blitzes at Manuel, believing it can get solid pressure out of its front seven. But the Panthers have to get to Manuel more often than they did Seattle's
Russell Wilson
, who despite being sacked twice and pressured countless times scrambled around long enough to complete 76 percent of his passes for 320 yards.
Three and out:
Buffalo struggled to move the chains with its up-tempo offense against New England, collecting only 15 first downs in the 23-21 loss. The Panthers must find a way to do the same, and it begins with stopping the run against a somewhat conservative offense designed to keep pressure off its young quarterback. Buffalo had 136 yards rushing in Week 1, which enabled it to play the Patriots close. Carolina needs to keep that total closer to the 70-yard range it held Seattle to.
Going deep:
Much has been made of Carolina attempting only three passes of more than 10 yards against Seattle. Too much. Do the Panthers need to take a few shots down field just to open things up? Yes. But simply finding a way to get the receivers more involved will be the bigger key. Outside of
Steve Smith
(6 catches, 51 yards), Carolina wide receivers had one catch. Look for
Domenik Hixon
,
Armanti Edwards
and
Ted Ginn
Jr. to be more involved against a banged-up Buffalo secondary that could be missing two starters. Also look for quarterback
Cam Newton
to take a few more shots down field with his running.
Point of attack:
It all could boil down to this for the Panthers. Can their offensive line with
Amini Silatolu
back at left guard control a Buffalo defensive front that will throw a variety of blitzes as them? The best way to do that is establish running back
DeAngelo Williams
as they did last week when he had 86 yards rushing against a tough Seattle defense. Some of those 3- and 4-yard runs could turn into 6 or more if the Panthers eliminate little mistakes.
Hold on to the ball
: It's really simple. Had DeAngelo Williams not fumbled at the Seattle 8-yard line in the fourth quarter and had tight end
Greg Olsen
not dropped two passes (both that would have gone for big yardage), Carolina might not be staring at a potential 0-2 start. Good teams can overcome these kind of mistakes. The Panthers haven't reached that status.
September, 14, 2013
Sep 14
8:00
AM ET
Three things to watch from the
Tampa Bay Buccaneers
as they host the
New Orleans Saints
at 4:05 p.m. Sunday:


Josh Freeman.
Quarterbacks always are under the microscope, but that's especially true for Freeman this week. He was coming off a bad outing against the
New York Jets
in the season opener when it was revealed he overslept and missed the team photo. That's led to a new round of questions about Freeman's relationship with coach Greg Schiano. The only way for Freeman to ease the pressure is to go out and play a good game. If he continues to fail to get the offense into a rhythm, Schiano could decide, at some point, to hand things over to rookie
Mike Glennon
.
Doug Martin and the running game.
Martin averaged only 2.7 yards per carry in the opener. That's unacceptable for a guy that's supposed to be the focal point of the offense. Put some of the blame on Martin, but put most of it on an offensive line that didn't open many holes. The Saints, who overhauled their defense in the offseason, will be a good test of where this running game stands.
The defensive backfield.
The team spent huge money on cornerback
Darrelle Revis
and safety
Dashon Goldson
and used a second-round pick on cornerback
Johnthan Banks
. Playing against rookie
Geno Smith
in the opener wasn't a good gauge. But, against
Drew Brees
, this secondary will have to start earning its money.
September, 13, 2013
Sep 13
4:11
PM ET
ORCHARD PARK, N.Y. -- The
Buffalo Bills
came less than a minute away last Sunday from earning what would have been just their second win over the
New England Patriots
in the past 10 seasons.
No matter the optimism that resulted from the close loss, a sense of urgency has begun to creep in at One Bills Drive. The Bills join only the Colts and Bears -- who both won their openers -- as teams that open the season with back-to-back home games. Dropping to 0-2 at home would mean the Bills must play catch-up on the road, beginning in Week 3 against the Jets.
Outside of the schedule implication for the Bills, Sunday's game offers an intriguing quarterback matchup between Bills rookie
EJ Manuel
and the Panthers'
Cam Newton
, who is looking to lead Carolina to their first win after being edged out by the Seahawks in the home opener.
Here's what to watch for:
1. Will Panthers use Patriots' blueprint with Spiller?
Offensive coordinator Nathaniel Hackett wasn't kidding last month when he said running back
C.J. Spiller
would be the focal point of the Bills' offense. The Bills force-fed Spiller the ball both as a runner and receiver early in Sunday's game, with Spiller getting eight touches in the first 13 plays of the game. Yet the results were sub-par; the Patriots made stopping Spiller a priority and he averaged less than 3 yards per touch in the game. Undoubtedly the Panthers will look at how the Patriots were able to contain Spiller, and if he's not able to overcome the defense's attention, Buffalo will have to find another way to move the ball on offense.
[+] Enlarge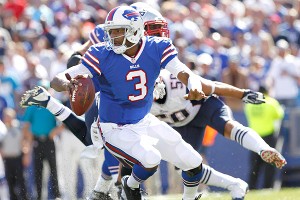 Kevin Hoffman/USA TODAY SportsThe Bills played it safe with EJ Manuel in Week 1; will they open up the offense against the Panthers?
2. Will Bills open it up on offense?
Manuel hinted earlier this week that the Bills will try to take more deep shots against Carolina, but the concept is hardly new: The Bills have talked about doing that since early in the preseason. Manuel, who is now fully healthy, must venture outside of his comfort zone. He relied heavily on Spiller and
Fred Jackson
as check-down options last Sunday, targeting his top three wide receivers, who were on the field nearly the entire game, just five times total. The weakness of the Panthers defense is their secondary, and if Manuel is going to be the Bills' long-term option at quarterback, this is the sort of game where he needs to do more than just protect the ball and prevent turnovers. It's time for him to start making plays.
3. Run defense: Anomaly or same old problem?
The Bills had the NFL's second-worst run defense last season, and fixing that is the top priority for new defensive coordinator Mike Pettine. Yet the Bills gave up the third-most rushing yards of any team in Week 1, and when the statistics are narrowed to just the Patriots' top two rushers --
Shane Vereen
and
Stevan Ridley
-- the Bills allowed more than six yards per carry. Carolina poses an even greater challenge with their ground game, which torched the Seahawks' defense last week for more than five yards per carry. If Pettine's unit can't figure out a way to slow down
DeAngelo Williams
, the Bills will be in for another long day.
4. Pesky penalties:
In what is beginning to sound like a broken record, the Bills must find a way to avoid critical penalties. The Bills were penalized 13 times in Week (10 were accepted), second to only the Buccaneers, who were flagged 15 times. It's worth noting that the Bills have a young team and preach aggressiveness to their defense, but regardless, their inability to correct one of their biggest problems of the preseason is not a great reflection on head coach Doug Marrone. Being flagged twice in one game for having 12 men on the field gives the impression to the rest of the league that the coaching staff, while new, isn't on their A-game.
NFL SCOREBOARD
Thursday, 12/5
Sunday, 12/8
Monday, 12/9