November, 27, 2013
11/27/13
12:35
PM ET
HOUSTON -- Right now the Texans' Gary Kubiak has a 61-62 career record as a head coach. He is in his eighth season with Houston, having been hired in 2006.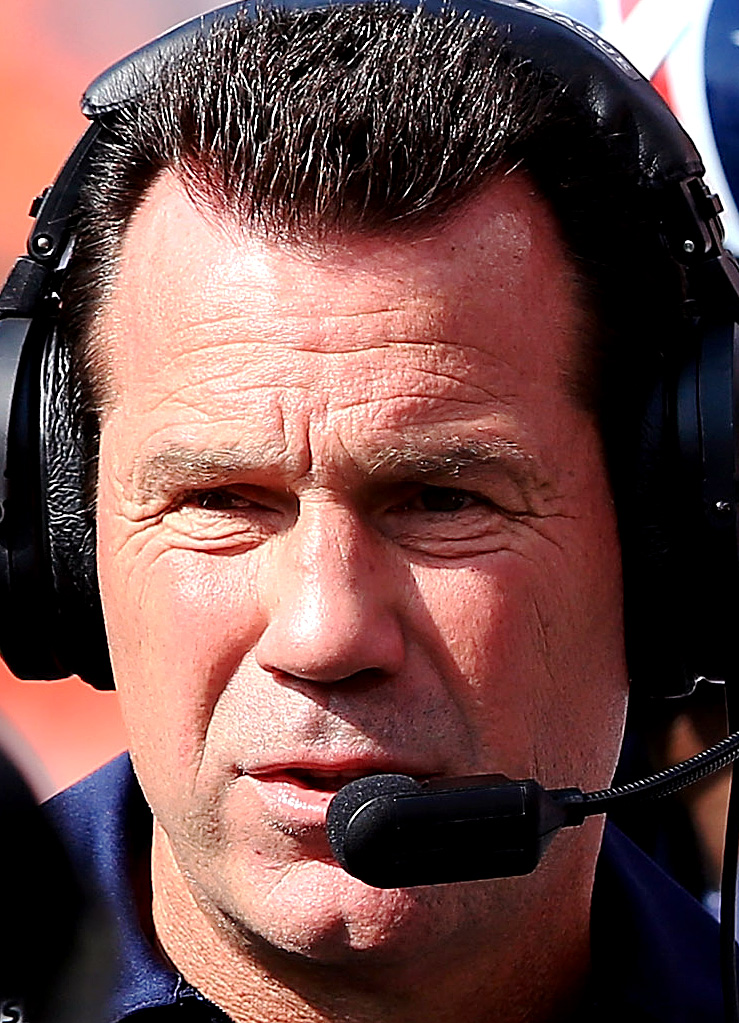 Kubiak
Team owner Bob McNair has shown patience with Kubiak, who's had two 6-10 seasons -- his first year with the team and his fifth. Until this year, when the Texans embarked on a franchise-record losing streak that currently sits at nine, Kubiak had made steady improvement after the most recent 6-10 season.
This kind of patience doesn't exist anymore. It's been nearly two decades since the last example.
Thanks to Michael Bonzagni of ESPN Stats & Info for poring through the list of longest-tenured coaches for me. Of the 87 men who have at least eight years of experience as an NFL head coach, 24 have a career record under .500 -- including Kubiak.
Among those with at least eight years experience and a losing record, Kubiak is one of four who spent that whole time with one team. The other three all returned for a ninth year.
John McKay, whose
Tampa Bay Buccaneers
went 0-14 in his first season, only coached the Bucs to three winning seasons. He had a losing record in his eighth year and went 6-10 in 1984, his final year coaching.
Bart Starr began coaching the
Green Bay Packers
in 1975 and went 4-10. He only coached two winning teams, one in the strike-shortened 1982 season. That was Starr's eighth season with the Packers and his team made the playoffs. After an 8-8 record in his ninth, he was fired.
Wayne Fontes had four winning seasons with the
Detroit Lions
from 1988-96. One came in 1995 when the Lions went 10-6 and made the playoffs but lost. Fontes led the Lions to the NFC Championship game in 1991, but his subpar seasons meant he was constantly on the hot seat.
June, 16, 2010
6/16/10
5:20
PM ET
TAMPA, Fla. -- As ceremonial press conferences go, what I just saw was as good as it gets.
The
Tampa Bay Buccaneers
officially announced former coach John McKay will be the next inductee into the team's Ring of Honor. For a franchise that has a history of not always doing things the right way, this one was spectacularly graceful.
[+] Enlarge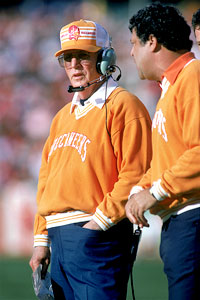 George Rose/Getty ImagesJohn McKay coached the Bucs from 1976 to 1984.
Some of that might have been because of the subject matter and the people involved. Start with Lee Roy Selmon, the first member of the Ring of Honor.
"I really believe [McKay] should have been in last year,'' Selmon said.
Buccaneer history might not always be pretty, but Selmon is Mr. Buccaneer and he and McKay, who passed away in 2001, are the only two people who could have brought together the collection of folks who showed up at One Buccaneer Place on Wednesday.
At the end of his coaching tenure, Tampa Bay fans were screaming, "Throw McKay in Tampa Bay'', but it became obvious Wednesday the man built a pretty impressive bridge across areas where there were some choppy waters.
That brings us to the next speaker. It was Rich McKay, the coach's son. Rich was the general manager of the Buccaneers in the 1990s and, along with coach Tony Dungy, turned the franchise from hapless to respectable and helped bring a new stadium.
A few years later, Rich McKay lost a power struggle with coach Jon Gruden. He ended up going to the
Atlanta Falcons
where he's now the team president.
Prior to Wednesday, Rich McKay never had been in the new One Buccaneer Place. For those who haven't seen it, it's a palace under any circumstances and light years from the team's initial facility. With current general manager Mark Dominik standing against a wall, co-chairman Bryan Glazer introduced Rich McKay as "our friend."
Yes, the president of the Atlanta Falcons is a friend of the Tampa Bay Buccaneers. Rich McKay walked onto stage carrying a fedora Tampa Bay hat like his dad used to wear, and talked all about the early years of the Buccaneers. There was no hint at bitterness about his own departure, just glowing terms about his father, who Rich repeatedly referred to as "the coach."
Rich McKay, who came into Tampa's Jesuit High School as a senior and grabbed the starting quarterback job away from would-have-been legend Jeff Bender, talked about the Bucs winning their first game on Dec. 11, 1977, and how a crowd showed up at the airport. He talked extensively about the 1979 season in which the Buccaneers went to the NFC Championship Game.
With former John McKay assistant Wayne Fontes, McKay's daughter Terri and legendary Tampa restaurant owner and family friend Malio Iavarone sitting in the front row, Rich McKay said that season might have been the most gratifying of any for his father, who built a dynasty at the University of Southern California.
"I can assure you he was as proud or prouder of the '79 team than any national championship team,'' Rich McKay said.
The Bucs officially will induct John McKay into the Ring of Honor Dec. 5. They'll wear their 1976 throwback uniforms for that game. It will be against the Atlanta Falcons. A perfect fit for the McKay family and the McKay legacy.
September, 22, 2008
9/22/08
10:55
AM ET
Posted by ESPN.com's Kevin Seifert
GREEN BAY, Wis. -- Is it a bad thing when you roll into your hotel and the next day's newspapers are already stacked in the lobby? Last night was a late one here in the Fox River valley, especially after dropping Mosley off at his hotel somewhere near the shore ... of the Pacific.
During my drive back, I kept returning to one thing: How noticeably faster the Dallas Cowboys were during a 27-16 victory over Green Bay. The Packers have some speed on their roster, but it seemed no could keep up with the likes of Felix Jones, Miles Austin and the entire Cowboys defensive line.
Part of speed is positioning and alignment, and I'm sure that when the Packers look at the film they'll see more than a few occasions where they lined up wrong and exacerbated the Cowboys' advantage. But you can't coach players to run faster, and if there is a postseason rematch between these teams, the Packers will need to focus more on offensive ball control to help out both their own defense and their offensive line.
The Packers used eight running plays and 14 passing plays in the first half Sunday night. Swapping that ratio, while out of character for coach Mike McCarthy, would have left the Cowboys' speedy offense on the sideline longer and given the Packers' offensive line an opportunity to wear down Dallas' pass rushers.
Instead, the Cowboys had possession of the ball for 18 minutes, five seconds in the first half and 32:12 overall.
We'll have our takes on all four NFC North games later today. For now, here are some snippets to chew on for a while from around the division: