Pavel Datsyuk, Ryan Kesler and Jonathan Toews were named this year's finalists for the Selke Trophy, awarded "to the forward who best excels in the defensive aspects of the game."
Scott Burnside and Pierre LeBrun make their selections for the award:

Burnside: The Canucks were the top defensive team in the NHL, and Kesler has been the defensive catalyst among the Canucks' forwards, especially after penalty-killing/faceoff specialist Manny Malhotra was sidelined with an eye injury. Kesler was second in the NHL in faceoffs won (behind Toews). Kesler also managed to chip in 41 goals, tied for fourth in the NHL.
Winner: Kesler.
LeBrun: Until a scary eye injury ended Malhotra's season and threatened his career in March, I had him penciled in with my first-place vote on my Selke ballot. He was having the exact kind of season the Selke Trophy should recognize: faceoffs, penalty killing, shutdown work, blocked shots, you name it. All the best in your recovery, Manny. In his absence, my list of contenders consisted of Patrice Bergeron, Vernon Fiddler, Darren Helm, Frans Nielsen and Kesler. I know he wasn't a finalist, but my pick was for a player long overdue.
Winner: Bergeron.
---
Selke Trophy: Your vote?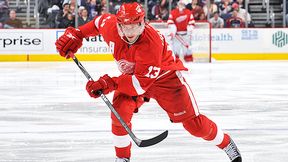 Red Wings forward Pavel Datsyuk has won the Selke Trophy the past three seasons and could become the first four-time winner since Bob Gainey (Montreal 1978-81).