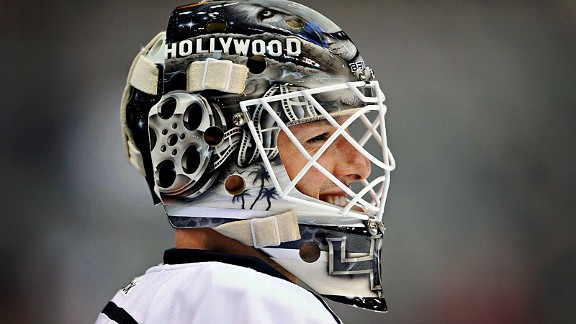 670d
Pierre LeBrun & Scott Burnside
BOSTON -- These are anxious times for young goalie Jonathan Bernier, who waits by this phone to find out where he might continue his NHL career.It's time for him to go elsewhere and become a No.
BOSTON -- Pittsburgh Penguins GM Ray Shero and agent Kent Hughes, who reps star blue-liner Kris Letang, are slated to meet here in Boston on Wednesday, a source told ESPN.
There's no rest for the Stanley Cup champs, or at least for the architect of the NHL titleholders. Bruins GM Peter Chiarelli took a break from meetings Monday to update ESPN.