Aug. 21: Something to celebrate
August, 21, 2008
8/21/08
5:02
PM ET
From ESPN.com Olympics editor Joy Russo:
IOC president Jacques Rogge recently criticized Usain Bolt for the Jamaican sprinter's postrace celebrations, saying, "That's not the way we perceive being a champion."
Rogge added that although he didn't mind Bolt put on a show (and the man did by blowing away the competition in setting two world records in the 100 and 200 meters), he believed Bolt shouldn't have flaunted it.
Our resident track guru, ESPN The Magazine senior writer Luke Cyphers, strongly disagreed with Rogge's stance. You can read Luke's rant here.
But Rogge's comments made us wonder about all the other celebrations that have gone on the past 14 days at the Beijing Games. Though we can't cover all of them, here's a glimpse at the different ways of celebrating Olympic glory. And yes, we're breaking out the pictures … again!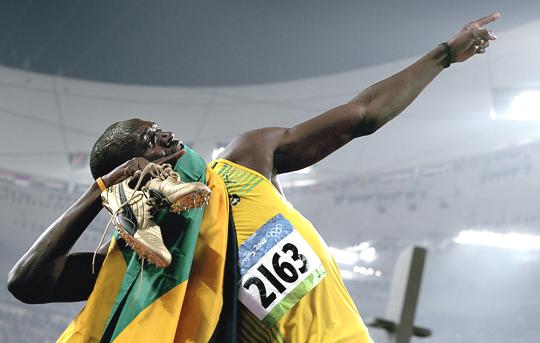 Michael Kappeler/Getty Images
We'll start first with the man in question, Mr. Bolt. He waved to the crowd, danced, hugged fans -- and took off his golden shoes -- during his postrace celebrations.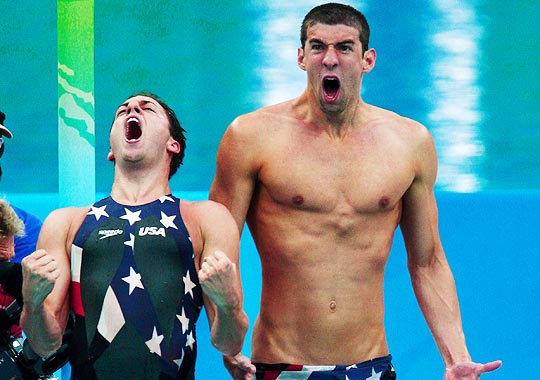 Jamie Squire/Getty Images
Oh, c'mon, you knew he would be in here.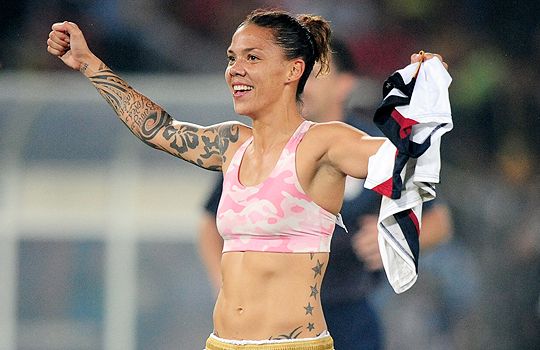 Mark J. Rebilas/US Presswire
Natasha Kai gave the crowd her best Brandi Chastain impression after the United States soccer team beat Brazil in extra time to win the gold.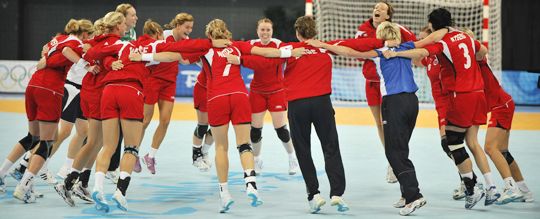 Philieppe Huguen/AFP/Getty Images
Down at team handball ... swingin' 'round your partners seems to be the trend.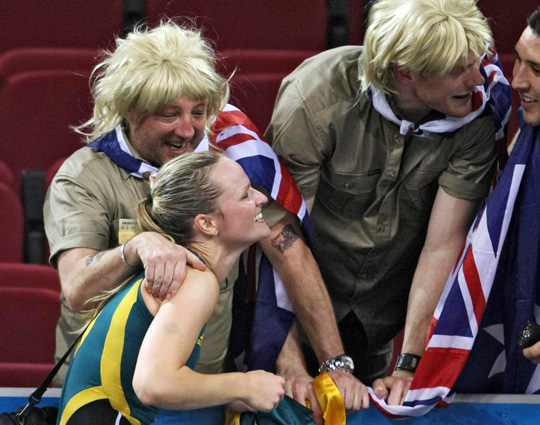 Antonio Scorza/AFP/Getty Images
Or maybe you want to say hello to your biggest fans ... who wear bad, really bad, wigs.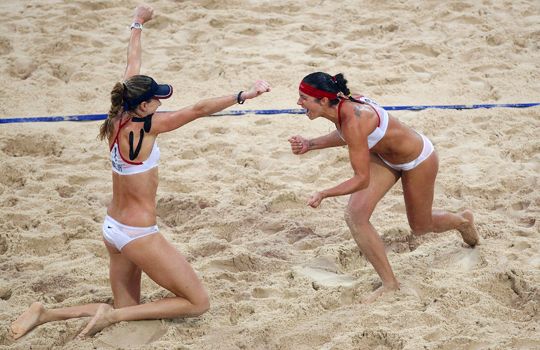 Mike Hewitt/Getty Images
Gold-medal winners Kerri Walsh and Misty May-Treanor celebrated ... and celebrated ... and celebrated some more before going to the net and shaking hands with runner-ups Wang Jie and Tian Jia.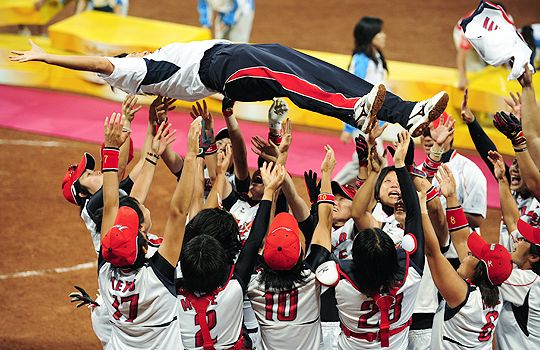 Bob Donnan/US Presswire
Some teams throw their coach in the air. Here, the Japanese softball squad did that to coach Haruka Saito after upsetting the United States in Thursday's gold-medal game.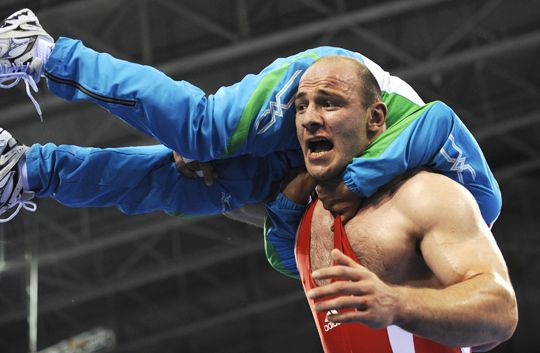 Pedro Ugarte/AFP/Getty Images
Others just throw their coaches over their shoulders. I guess when you're as big as Uzbekistan freestyle wrestler Artur Taymazov, you can celebrate however you want. Will Mr. Rogge call out Artur? Hmm.