June, 23, 2012
6/23/12
12:46
AM ET
By
Associated Press
| ESPN.com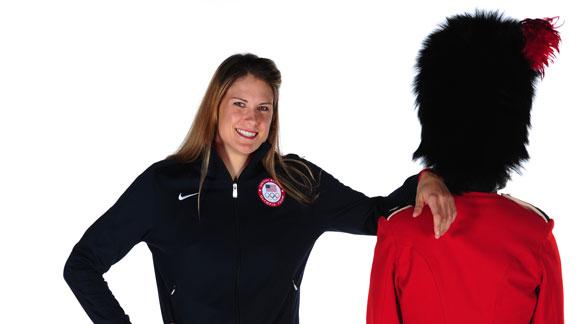 PRINCETON, N.J. -- The United States' women's eight for the London Olympics will feature six members from the crew that won the same event at the 2008 Beijing Games.
Coxswain Mary Whipple and rowers Caryn Davies, Caroline Lind, Eleanor Logan, Susan Francia and Erin Cafaro will all be bidding for their second straight gold medal.
Also in the lineup announced Friday are Meghan Musnicki, Taylor Ritzel and Esther Lofgren. The crew heads to London defending a six-year unbeaten record and will be favored for the gold medal.
Logan and Cafaro have been racing in the women's pair this year, qualifying the boat for the Olympics at the first World Cup regatta. They declined the chance to row in the pair in London.

May, 5, 2011
5/05/11
6:51
PM ET
The women's eight is the fastest event in women's rowing. It's also arguably the most prestigious and nuanced, and the United States has planted its flag there on the elite level, winning five straight World Championships through last year, an Olympic silver medal in 2004 and the gold in 2008 -- the first in the event (also known as the coxed eight) in 24 years. Power is obviously part of the criteria for selection to the crew, but successful combinations also have a hard-to-define alchemy. Winning in that charged team atmosphere, it turns out, can be habit-forming.
Two past U.S. Olympic medalists who thought they were through with the sport have found the lure too powerful to resist -- one after three months and one after almost six years. With 14 months to go before the London Games, veterans Susan Francia and Alison Cox are in residence with the national team in Princeton, N.J., preparing for the lead-up to World Championships, a team qualifying event for the Olympics. Both have upended their lives to compete for one of those elite eight spots next year.
"I was done after Beijing,'' Francia said, smiling at her own past certainty. A Hungarian-born former self-described awkward athlete from Abington, Pa., who was recruited for rowing in her sophomore year at the University of Pennsylvania, she wanted to put her sociology degree to good use. Francia moved to San Diego, where her boyfriend was serving in the Navy, and applied for dozens of jobs in public policy research and analysis. But her search coincided with the economic implosion of late 2008 and she got little response.