February, 7, 2014
Feb 7
8:33
PM ET
By
John Dorsey
| ESPN.com
After passing through the hands of more than 14,000 torchbearers along the way, the Sochi Olympic torch relay ended at Fisht Olympic Stadium Friday night. The flame was brought into the stadium by tennis star Maria Sharapova, but the honor of igniting the Olympic cauldron fell to two Russian Olympic greats. Hockey legend Vladislav Tretiak and figure skater Irina Rodnina -- both three-time gold medalists for the former USSR -- lit the cauldron together, signaling the official start of the Sochi Winter Olympics.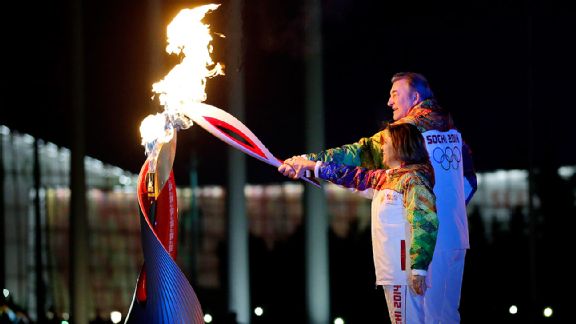 AP Photo/Matt SlocumRussian Olympic heroes Irina Rodnina and Vladislav Tretiak light the Olympic cauldron during the opening ceremony of the 2014 Winter Olympics in Sochi.
February, 3, 2014
Feb 3
5:50
PM ET
By
ESPN.com news services
| ESPN.com
With apologies to Europe -- the band, not the continent -- we're in "
The Final Countdown
." Sorry, try shaking that one out of your head. Friday is the opening ceremony, and the Olympic torch in Olympic Park got a test run Monday.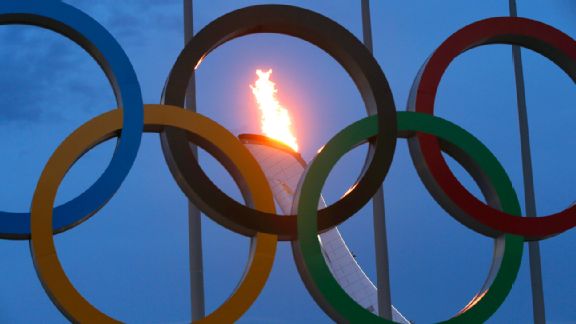 AP Photo/David J. Phillip
January, 31, 2014
Jan 31
6:18
PM ET
By
ESPN.com news services
| ESPN.com
Testing ... 1 ... 2 ... 3 ... A test burning of the cauldron for the Olympic flame is seen ahead of the Games at Adler Arena. Sochi officials are making sure everything is in working order.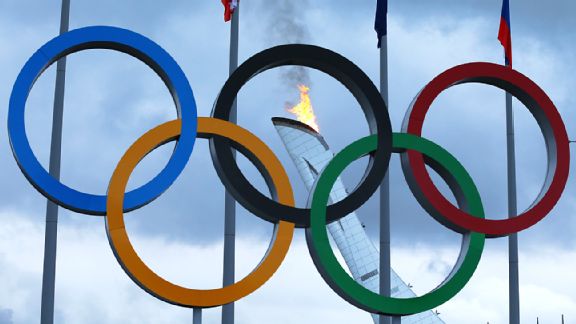 Robert Cianflone/Getty Images
January, 30, 2014
Jan 30
4:14
PM ET
By
ESPN.com news services
| ESPN.com
It is always a little warmer when a cauldron and the Olympic torch are lit. Olympic wrestling champion Aslanbek Khushtov, right, and Yuri Kokov, the acting head of Kabardino-Balkaria, light the Olympic flame during a welcoming ceremony of the Olympic torch relay in the city of Nalchik, in southern Russia.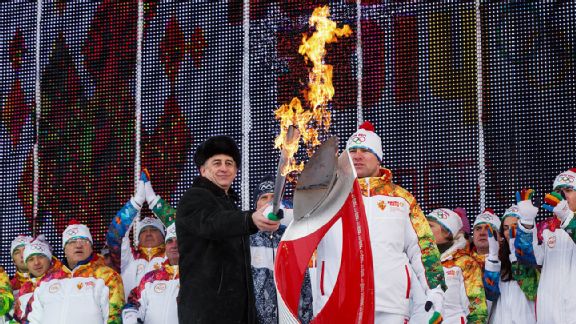 AP Photo/ Olympictorch2014.com
January, 29, 2014
Jan 29
7:48
PM ET
By
ESPN.com news services
| ESPN.com
The weeks and days before the Olympics are a scramble and everything gets checked, double-checked and triple-checked. The lighting of the cauldron at the Bolshoy Ice Dome in Sochi on Wednesday was no different.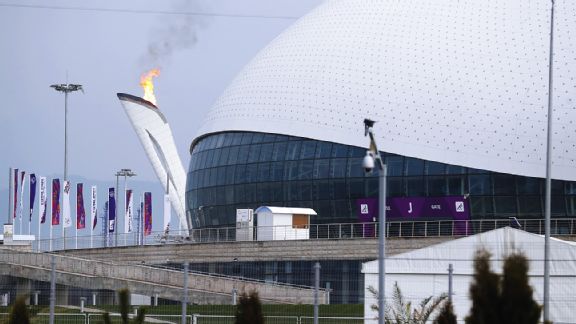 Pavel Govolkin/Getty Images
January, 28, 2014
Jan 28
4:49
PM ET
By
ESPN.com news services
| ESPN.com
A leader of Chechnya, Ramzan Kadyrov, runs with an Olympic torch in Grozny, the regional capital of the southern Russian Caucasus province of Chechnya, during the Olympic torch relay. The Sochi torch relay, which started Oct. 7, is the longest in Olympic history. The torch has traveled to the North Pole on a Russian nuclear-powered icebreaker and has even been flown into space.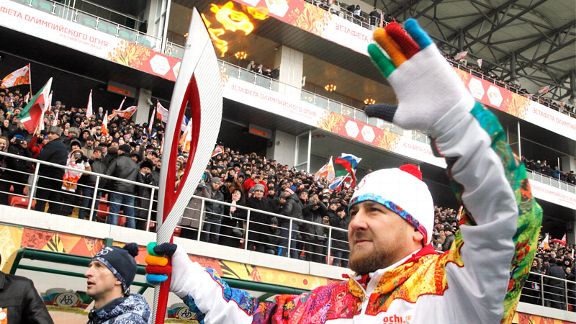 AP Photo/Musa Sadulayev