January, 15, 2015
Jan 15
11:27
AM ET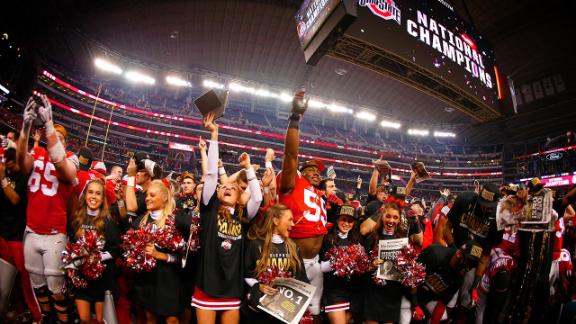 Let's take a minute to appreciate just how well this all worked out.
The playoff was supposed to diminish the regular season, but instead we got passionate debate, huge games and high drama on a weekly basis.
The playoff was supposed to undermine conference titles, but instead we saw the one Power 5 league without a championship game miss out on a shot at a national title.
The doubters suggested the playoff would only serve to give undeserving teams a chance to win it all, but instead Ohio State -- a team that may well have finished fifth or sixth in the final polls under the old system -- not only won it all, but proved it was no fluke.
From start to finish, we just witnessed the best season in college football history.
But just because the end result was everything we'd hoped for doesn't mean the path we took to get there was the ideal one. The playoff changed the game in so many significant and positive ways, but the process in Year 1 was still very much trial and error, and so it's incumbent upon us to evaluate those trials, pick apart the errors and figure how we can make 2015 even better.
With that in mind, here are a few lessons we learned from this year's playoff debates.
Good teams can come from bad leagues
It's now been two years since the SEC won a national championship, and the two teams that took home the hardware in its place came from the two Power 5 leagues that earned the most criticism nationally - the ACC and Big Ten.
To read David Hale's full story,
click here
.