ESPN.com Steelers reporter Scott Brown takes a look at Pittsburgh's offseason moves and grades their effectiveness.
Both college quarterbacks are considered long shots to make the Pittsburgh roster.
After a rookie season with 17 tackles and one sack, the Steelers are looking for a breakthrough in 2015.
There's incentive to get a deal done as Heyward approaches the final year of his rookie contract.
The Steelers' average annual player salary is $2.2 million. The franchise's total player payroll of $118.4 million ranks 33rd.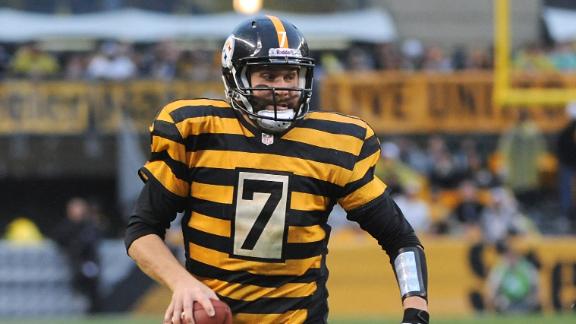 Pittsburgh edged the Raiders, Packers and Bears, all teams that haven't overhauled their look and kept it simple.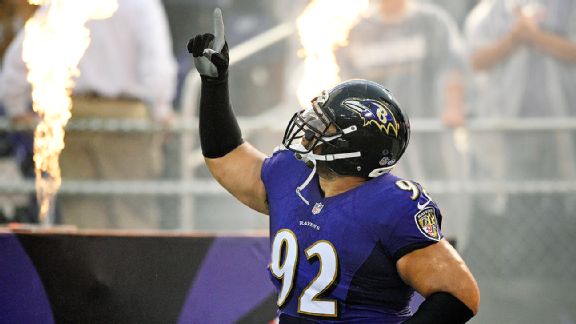 Football Outsiders IDs the top remaining needs in the AFC North, including holes in the receiving corps for both the Browns and Bengals.
Pittsburgh's offensive line has more potential than its middle-of the-road 2014 statistical performances suggest.
Veteran Pittsburgh Steelers offensive linemen Maurkice Pouncey and Marcus Gilbert treated five undrafted free-agent linemen to dinner recently.
In a wide-ranging interview, the Pittsburgh Steelers' star running back discusses his marijuana arrest, suspension, career future and Deflategate.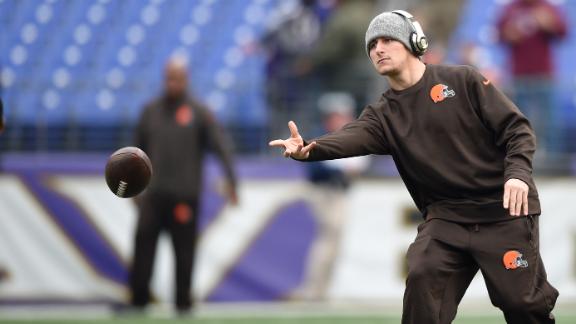 ESPN's NFL Nation reporters discuss the hot topics in video form regarding each of their teams.
Here is a list of bargain-priced veteran free agents the Steelers could still consider adding.
NFL Nation TV catches up with Buffalo Bills Hall of Fame quarterback Jim Kelly and his daughter, Erin Kelly, who will talk about her new book.
New defensive coordinator Keith Butler isn't expected to overhaul the Steelers' defense in one year, which Cam Heyward seemed to confirm Wednesday.
The Pittsburgh Steelers have been awarded former Michigan quarterback Devin Gardner on waivers.