A special spin on soccer's big Sunday
May, 14, 2012
5/14/12
12:56
PM ET
By
Playbook Visuals
| ESPN.com
Go ahead. Try to find a final day of a sport -- in America, or in any country -- more dramatic than Sunday, when the Barclays Premier League in England wrapped up its season in a most astonishing fashion.
For a recap of Manchester City's dazzling comeback to steal the title from Manchester United,
go here
. For a new twist on the most epic of soccer/football mornings/afternoons, artist Richard Swarbrick created some fresh illustrations on
his website
, and was gracious enough to share them with Playbook Visuals: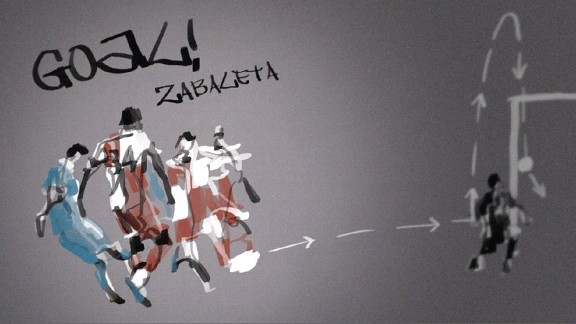 Courtesy of Richard SwarbrickPablo Zabaleta opened the scoring for City, putting them up 1-0 against pesky Queens Park Rangers.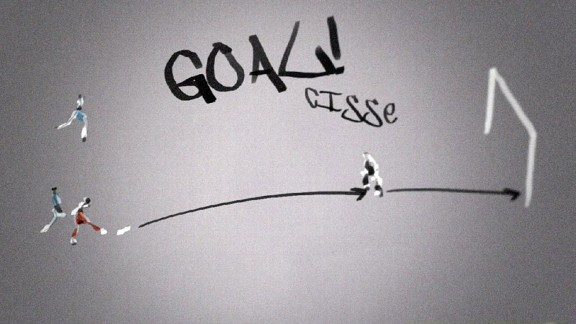 Courtesy of Richard SwarbrickA defensive mistake, though, allowed Djibril Cisse to equalize and put Man U in the driver's seat.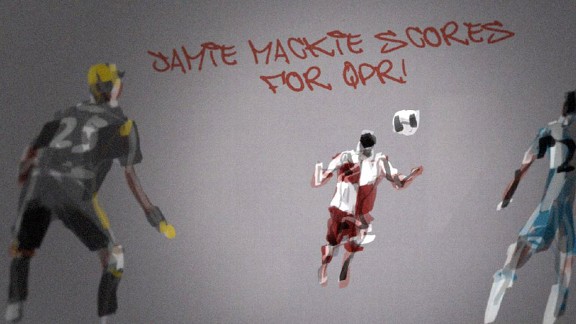 Courtesy of Richard Swarbrick...and then came Jamie Mackie's improbable header. QPR were up 2-1, and surely City were doomed.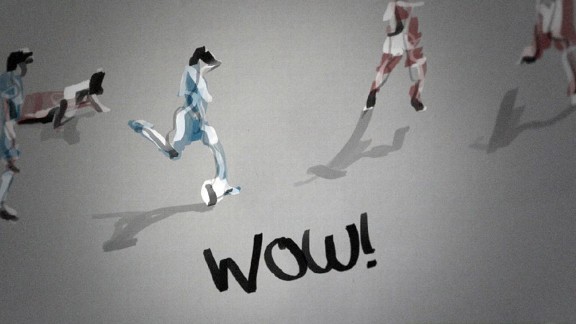 Courtesy of Richard SwarbrickOr not. First Edin Dzeko scored as time waned, then -- with little time left -- Sergio Aguero struck...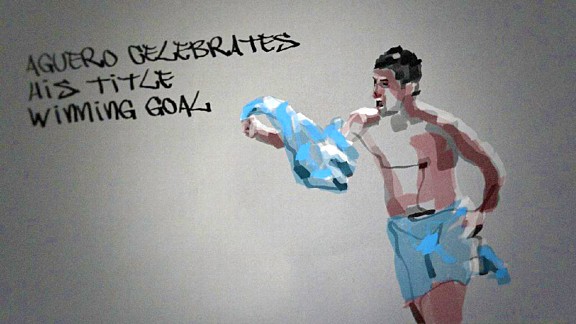 Richard Swarbrick...and that was the one...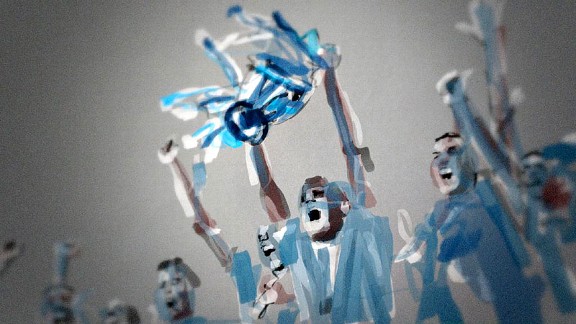 Courtesy of Richard Swarbrick ...that allowed Man City to lift the trophy for the first time in 44 years.