DJ Gallo's NBA Finals captions, Game 3
June, 18, 2012
6/18/12
12:29
PM ET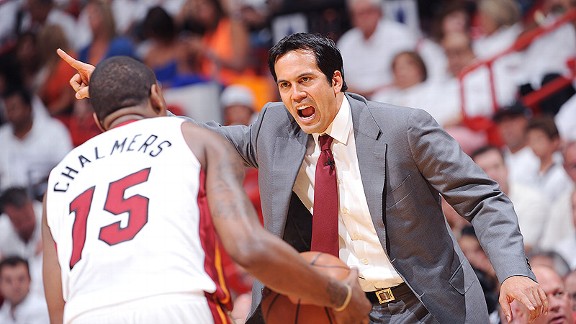 Garrett Ellwood/NBAE/Getty Images"Same play as before. You pass it to someone good and then get out of the way. Go!"
"Let's all laugh like we know something no one else does for this cameraman. It will be red meat for the conspiracy theorists."
"I look so hip with these glasses on."
"Would you move, please? I had a lot more fun when you didn't guard me."
"Guys! Guys! I think they're planning to do something over that way."
"Wow. Look how awful they are without us."
"I'm sure the people behind me don't care that they can't see since it's for an adorable reason."
"I'm too old for this."
"Yeah, I mean basic fashion says you color coordinate your pocket square, finger tape and fake glasses."
"As the quote-unquote coach of this team, I was very happy with how quote-unquote my players performed tonight."
Today's caption challenge.
Write your caption in the comments.