December, 18, 2012
12/18/12
10:00
AM ET
In 1993, a young Orlando Magic All-Star by the name of Shaquille O'Neal broke new ground when he dropped the first studio rap album by an active pro athlete. Driven by novelty, as well as Shaq's star power and goofy personality, "Shaq Diesel" went Top 30 on the Billboard charts, eventually earning platinum certification.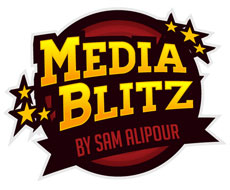 And it changed everything.
Before long, a slew of jock MCs, inspired by Shaq's success, swapped the rock for a mic, among them: Deion Sanders, Chris Webber, Jason Kidd, Kobe Bryant, Allen Iverson, Troy Hudson and Tony Parker.
They, and darn near all of their one-and-done kind, stunk.
Even the most prolific of the sports world's active MCs, Metta World Peace hasn't quite cracked the code. According to one of Metta's rhyme-spitting peers, the Lakers forward's most recent offering, "Represented," leaves plenty to be desired.
"Oh, he's horrible. He is horrible," says Iman Shumpert of the New York Knicks.
"'Represented' is brutal. Just brutal. I feel him on, 'I'm not letting anybody tell me anything, I'm just going to do my music.' More power to him. But it's not my type of music."
While it's unusual for an athlete-rapper to dis another, Shumpert might've earned the right to talk some trash: On Dec. 21, the Knicks' second-year guard, through his website ImanShumpert.com, will drop his first mixtape, "Th3 #post90s."
And get this: Shump has skills.
Rapping under the pseudonym "2wo 1ne" -- a play off of his jersey number -- the 22-year-old Oak Park, Ill. native and Georgia Tech product began laying down tracks in the offseason while recovering from the torn ACL and meniscus in his left knee that have kept him sidelined all season.
What emerged from recording sessions in Atlanta, Chicago and New York are twenty-one tracks -- some good, some not so hot. But taken as a whole, "Th3 #post90s" might very well herald the arrival of the sports world's first good rapper.
In a phone chat with Blitz, Shumpert talked about his music, his inspirations and why he's different from the guys who came before him.