February, 26, 2013
2/26/13
7:00
AM ET
By
Jared Zwerling
| ESPN.com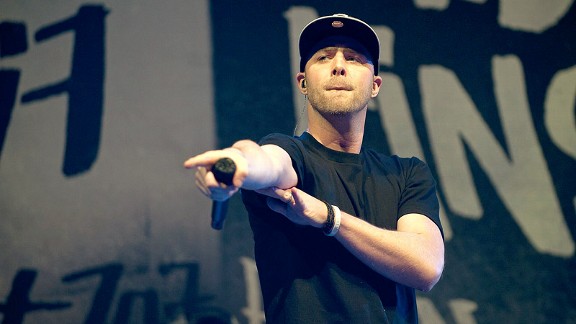 Clinton Gilders/FilmMagicThe prolific Nova Scotian MC has put out 14 albums over the past 15 years.
Among all of the different music artists on the "Madden NFL 12" soundtrack, only one hails from Canada: Classified.
After more than 15 years in hip-hop, his "Madden" debut was the first time the 35-year-old rapper made waves in the U.S. -- but that's what can happen when you come from Enfield, a small city (population: 24,000) near Halifax, Nova Scotia.
It took 14 albums -- 14! -- for one of Canada's top hip-hop artists to finally cross the border when his song "That Ain't Classy" was featured in the most popular sports video game. In fact, EA Sports liked Classified so much that it included another one of his tracks, "Run With Me," in "NHL 13."
In the past year and a half, Classified has finally turned some heads in the U.S. with a career that began way back in 1995 with the release of his self-produced debut. The rapper's most recent album, "Classified," released last month, features the songs "Familiar," "Inner Ninja" and "Anything Goes."
Perhaps unsurprisingly, the Canadian MC is also a huge ice hockey fan who played competitively in high school before music took over. He even had the opportunity to play against one of his idols, Paul Coffey, in a celebrity game.
Speaking with ESPN Playbook recently, Classified talked about fellow Nova Scotian Sidney Crosby, his own sports background and the hip-hop scene in his hometown.