August, 3, 2012
8/03/12
1:00
PM ET
By
Mike Trask
| Special to ESPN.com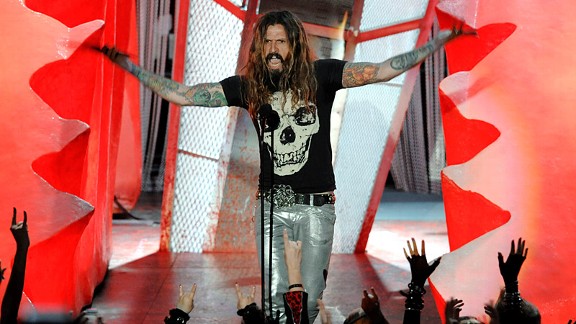 AP Photo/Chris PizzelloRob Zombie told ESPN.com that his Broad Street Bullies movie will be "gory."
The Broad Street Bullies terrified hockey fans in the 1970s. Children in places like Boston and Buffalo feared that Dave "The Hammer" Schultz or one of the other toothless goons from those infamous Philadelphia Flyers teams lurked underneath their beds.
Now, thanks to Rob Zombie, that horror will be shown on the big screen. But the rock star/director says it won't be a horror movie, per se.
"Maybe unintentionally," he said. "It will be the true story. It will be gory."
Departing from his usual slasher-film style that created cult-classics like "House of 1,000 Corpses" and "The Devil's Rejects," along with a remake of "Halloween," Zombie envisions the Broad Street Bullies as blending the real-world turmoil of the mid-1970s with the nearly cartoonish violence on the ice.
"It will be a period piece," he said. "Philadelphia was a terrible place in those days. It was also the time of Watergate and the gas shortage and Patty Hearst. It was social upheaval at the time."
He has kicked around the idea of a Broad Street Bullies movie for a couple years. After all, as a child, Zombie had a soft spot for the Broad Street Bullies even though he grew up in Massachusetts cheering for the Bobby Orr-led Boston Bruins.