February, 26, 2013
2/26/13
7:00
AM ET
By
Jared Zwerling
| ESPN.com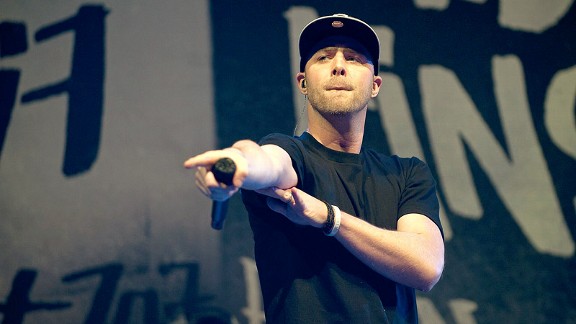 Clinton Gilders/FilmMagicThe prolific Nova Scotian MC has put out 14 albums over the past 15 years.
Among all of the different music artists on the "Madden NFL 12" soundtrack, only one hails from Canada: Classified.
After more than 15 years in hip-hop, his "Madden" debut was the first time the 35-year-old rapper made waves in the U.S. -- but that's what can happen when you come from Enfield, a small city (population: 24,000) near Halifax, Nova Scotia.
It took 14 albums -- 14! -- for one of Canada's top hip-hop artists to finally cross the border when his song "That Ain't Classy" was featured in the most popular sports video game. In fact, EA Sports liked Classified so much that it included another one of his tracks, "Run With Me," in "NHL 13."
In the past year and a half, Classified has finally turned some heads in the U.S. with a career that began way back in 1995 with the release of his self-produced debut. The rapper's most recent album, "Classified," released last month, features the songs "Familiar," "Inner Ninja" and "Anything Goes."
Perhaps unsurprisingly, the Canadian MC is also a huge ice hockey fan who played competitively in high school before music took over. He even had the opportunity to play against one of his idols, Paul Coffey, in a celebrity game.
Speaking with ESPN Playbook recently, Classified talked about fellow Nova Scotian Sidney Crosby, his own sports background and the hip-hop scene in his hometown.
January, 23, 2013
1/23/13
8:00
AM ET
By
Scott Neumyer
| ESPN The Magazine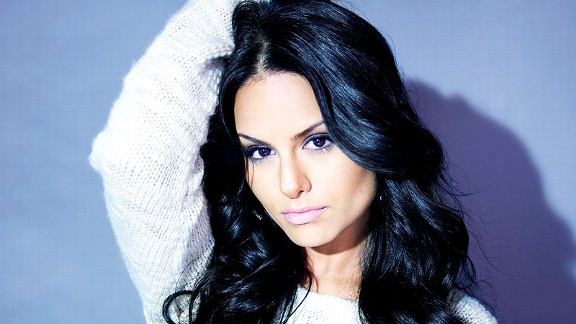 Courtesy of Pia ToscanoThe "American Idol" alum sang the anthem at every L.A. Kings' home game en route to the Stanley Cup.
Pia Toscano probably never imagined that she'd have so many hockey fans chanting her name, but after becoming the Los Angeles Kings' good-luck charm at the end of their championship run last season, the former "American Idol" contestant has become a fan favorite at the Staples Center.
It started innocently, with her singing the national anthem at a Dallas Stars-L.A. Kings game at Staples last January. Then she sang again at the start of the team's 2012 playoff run in April -- and the Kings just kept winning. Not wanting to mess with a streak, they kept bringing Toscano back to center ice to sing and, before long, they were hoisting Lord Stanley's silver and nickel-alloy cup above their victorious heads. How's that for good luck?
This past Saturday, Toscano was at Staples Center to sing the anthem at the Kings' lockout-delayed season opener against the Chicago Blackhawks.
She recently chatted with ESPN Playbook about becoming a Stanley Cup champ's talisman, loving Mike Piazza and dreaming of singing at the Super Bowl.
June, 29, 2012
6/29/12
11:34
AM ET
By
Mike Trask
| Special to ESPN.com
Russ Rankin dreams of one day being at the NHL draft. But not as a player being selected.

Rankin, lead singer of the punk band Good Riddance, wants to be dressed in a suit and tie, having chosen the players at an NHL champion's table.

Perhaps the world's only hockey scout with neck tattoos, the 44-year-old may be on his way to making it to the show. Since 2007, he's been the California/U.S. Regional Scout for the Kootenay Ice of the Western Hockey League, a Canadian junior league that regularly produces NHL stars.

The gig started when Rankin asked a good friend -- and a fan of his band -- about getting some kind of job in hockey.

Who is that friend? Ice owner and four-time Stanley Cup champion Scott Niedermayer.