May, 15, 2013
5/15/13
12:16
PM ET
By
Jeff Beckham
| ESPN.com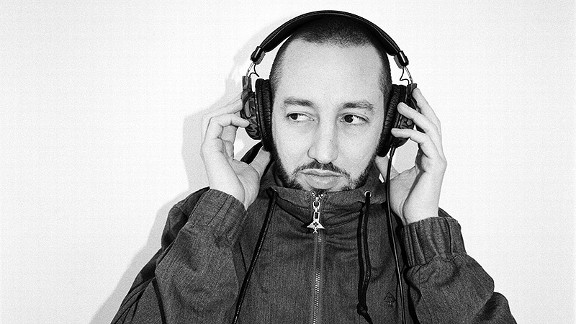 Mike Schreiber J. Period is not playing just your jock-jam favorites at Brooklyn Nets games.
Music has been part of the sports experience for more than 100 years, with marching bands and ballpark organists and blaring rock filling the air during breaks in the action. But the latest incarnation blends the human element and the latest in tech in a new way as DJs take their skills from the clubs to the stadiums.
One of the leaders of this new movement is Brooklyn Nets music supervisor J. Period, a mixtape DJ who has worked with The Roots and Common. The team hired him for more than your standard playlist of jock-jam favorites; they wanted him to create a soundtrack for games at the Barclays Center.
For his first season,
J. Period
created more than 150 remixes and edits of classic and new hits, each tailored to very specific game situations. A remix of Phil Collins' "In the Air Tonight" captures the feeling of anticipation before the players take the floor. A fresh combination of
Carmina Burana
with Nas' "Hate Me Now" stirs up feelings of battle, so it's well suited to bring the crowd back into the game after halftime. And an edit of Jay-Z's "U Don't Know" in the fourth quarter of a close game never fails to rouse the Brooklyn fans.