August, 29, 2012
8/29/12
1:00
PM ET
By
Donnie Kwak
| ESPN.com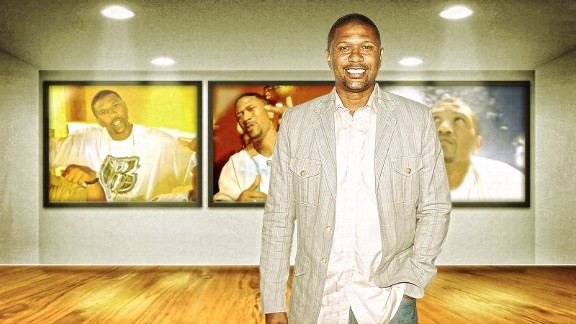 ESPN.com IllustrationEvery rap video has its Rose, or at least it seems that way, as Jalen has been in nine of them.
Jalen Rose is a cool dude, which should be abundantly clear to anyone who watched
"The Fab Five" documentary
, followed his 13-year NBA career or currently enjoys his highly entertaining
Grantland podcast
.
And rappers know this, too -- which is why Rose has appeared in no less than nine music videos, beginning in his rookie season in Denver all the way to his post-retirement days. In that span, he was witness to the rise and fall of many hip-hop trends, from Sega Genesis to No Limit to throwbacks to Auto-Tune.
"And I never, ever tried to put out an album or a single," he's quick to add.
We're thankful for that, Jalen. Here, the lifelong hip-hop junkie breaks down his music-video cameos throughout the years ...
April, 17, 2012
4/17/12
12:06
PM ET
Over on the
Grantland Network
, ESPN's Jalen Rose says he
really
wishes he had been at Coachella to see Snoop Dogg and the debut of the Tupac hologram. He recalls the early days of meeting Tupac (when he was a member of Digital Underground) and hanging in the Bay Area with 'Pac and Too Short.
Rose may not have missed his opportunity, however, because the Wall Street Journal reports that the hologram may be
hitting the road
with Dr. Dre and Snoop.