ESPN Music:

Resistance PRO
June, 27, 2012
6/27/12
9:00
AM ET
By
Andy Frye
| Special to ESPN.com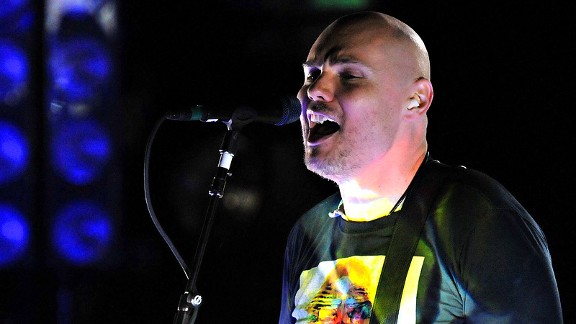 Jim Dyson/Getty ImagesBilly Corgan and The Smashing Pumpkins released their ninth studio album, Oceania, on June 19.
After 20-some years in music, Billy Corgan is in a different space. And it's all good.
"I'm in a really happy place with my band at the moment," said Corgan, who's also finding happiness and influence in professional wrestling -- more on that later. "I think I just went back to playing the way I felt."
The Smashing Pumpkins released "Oceania," their ninth studio album, to positive reviews last week, coupled with a surprise show a few days earlier at a small venue in Chicago.
What Pumpkins fans will find in "Oceania" is a combination of the hard-hitting, sobering rock sounds of the first Pumpkins album, "Gish," along with the dreamy and emotional songwriting found in "Mellon Collie and the Infinite Sadness." But Corgan, along with his new band members -- Mike Byrne on drums, Nicole Fiorentino on bass guitar and Jeff Schroeder on rhythm guitar-- considers the new album not simply a throwback to the multi-platinum sounds of the 1990s. There's more to the sound than that.
"We used to get this back in the '90s about the Pumpkins were supposedly playing around in the classic-rock sandbox," Corgan said. "But I think that sells the whole thing short."