July, 12, 2012
7/12/12
12:46
PM ET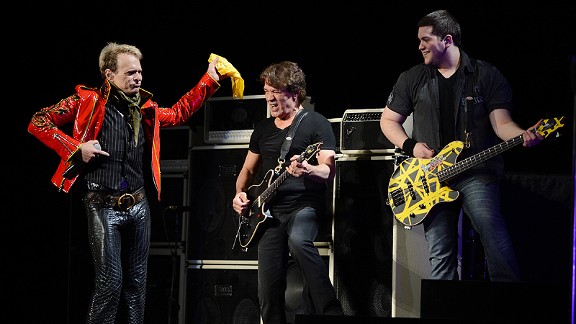 Larry Marano/Getty ImagesDavid Lee Roth says Van Halen wants to play the Super Bowl, but will they still be a band by then?
Remember that
massive campaign
to get Weird Al to perform in next year's Super Bowl halftime show? Well it looks like he's got some competition.
The walking hairspray cans of Van Halen have thrown their name into the hat,
responding to "rampant" rumors
that they'd already been chosen for the gig.
"That honor has not been bestowed upon us at this time though it is one we would accept in a NY minute," said David Lee Roth, who once wrote a screenplay about evil scientists trying to steal his rhythm to sell it to white people.
I like Van Halen, don't get me wrong -- they're the first band I go to for
pedagogical prurience
-- but aren't they … a little less than reliable these days? Forgetting about the constant musical chairs between Diamond Dave and Hagar, didn't they just cancel their tour because
"they hate each other?"