Gear Test: TaylorMade R1 driver
February, 5, 2013
2/05/13
8:00
AM ET
By
Igor Guryashkin
| ESPN The Magazine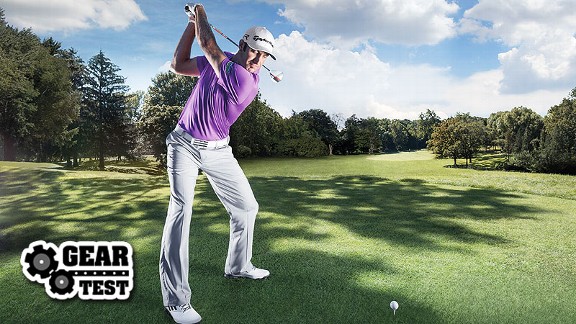 Courtesy of TaylorMade Golf CompanyThe TaylorMade R1 can be customized for everyone from amateurs to pros like Dustin Johnson.
A bad workman always blames his tools, or so the old adage goes. But with its new R1 driver, TaylorMade has tried to ensure that a golfer can never blame the club after a wayward day off the tee.
PRODUCT:
TaylorMade R1 Driver, $399 MSRP,
taylormadegolf.com
WHAT IT'S SUPPOSED TO DO:
After herding 800 everyday golfers into a lab, the swing doctors at TaylorMade discovered that an astonishing 80 percent were hitting a driver with a loft unsuitable for their swing. To compound matters, 24 percent were hitting with a loft two degrees off the optimum. What this essentially means is that, even when equipped with a superior club, amateurs were unable to reach their full swing potential.
So what did TaylorMade do? They decided to make the most customizable driver the golf world has ever seen -- a club for everyone, from pros such as Dustin Johnson to amateurs like yours truly.
[+] Enlarge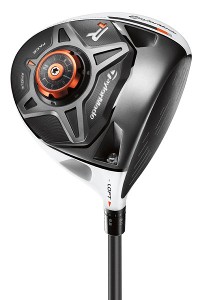 Courtesy of TaylorMade Golf Company The orange "Sole Plate" can be adjusted to seven different club-face angles.
Not only can the R1's loft be adjusted from anywhere from 8 to 12 degrees, but the angle of the club face can also be modified, all with a simple click of a wrench. This means all types of swings are catered to, with every golfer given the ability to find a setting that works for them. This, in turn, leads to less ball spin and more distance off the tee.
If that isn't enough, an internal weight in the head can be moved to aid hitters in shaping their newly launched howitzers.
DOES IT WORK?
The first thing you notice when picking up the R1 are the orange-and-gray racing stripes on the top of the club head. While this is admittedly cool in itself -- it feels like you're about to swing a race car exceedingly hard -- TaylorMade claims that the design choice isn't merely for aesthetic reasons. In fact, the colors and design were chosen specifically to help golfers line up shots and hit the sweet spot more consistently.
In practice, once you've swung the club a few times and found your groove, these become a little unnecessary. But the unmistakable bright white of the club head does ensure you'll be the envy of everyone at the range.
But what about the most important aspect? What's it like to hit the ball with TaylorMade's latest offering?
The great news is that, much like its predecessor, the R11, the R1 is capable of launching some scary rockets. Even better is that this incarnation comes with a bigger club face. For fast swingers like me, it's only good news knowing you're going to be hitting the meat of the club every time. The ball feels a little softer coming off the face with a duller sound -- and, more importantly, distance is noticeably better.
Meanwhile, the drawbacks are minor. The shaft on the club I used could have been stiffer -- a frequent quibble for a fast swinger. But it's an issue that's easily remedied.
Bottom line is that TaylorMade has produced a club that's an improvement on its record-setting and game-changing R11 series, something few thought possible.
PRODUCT 2.0:
Those racing stripes on the club head are exceedingly cool. But what if you could choose your own colors and customize your driver? Now that is an idea.
ESPN ARCADE
The sequel to our most popular game is here. How's your return?

Run timed routes, beat DB's to the end zone and score.

Hit your receivers, dodge defenders and rack up TDs.