Michael Strahan climbs gap-tooth ranking!
September, 4, 2012
9/04/12
11:00
AM ET
By
Lynn Hoppes
| ESPN.com
NEW YORK -- This morning, former New York Giants defensive end Michael Strahan was named co-host of "Live! with Kelly and Michael," replacing Regis Philbin.
Strahan, 40, appeared on the show -- auditioning, essentially -- 23 times and sealed the deal this summer when he stripped to "It's Raining Men" while actor Channing Tatum was there to discuss the movie "Magic Mike."
Strahan, who will continue to work as a football analyst on Fox NFL Sunday, will be flashing his gap-tooth smile for years to come.
"There are more people with gap-teeth than I've ever seen," Strahan said this morning from the set of "Live! With Kelly and Michael."
With this announcement, Strahan has moved up on our list of
GAP-TOOTH CELEBRITIES!
[+] Enlarge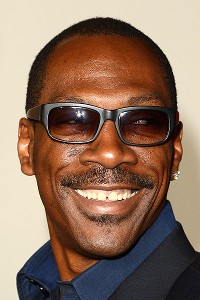 Jason Merritt/Getty ImagesNo. 2. Eddie Murphy started out on "Saturday Night Live" and has been making hit movies and bombs ever since.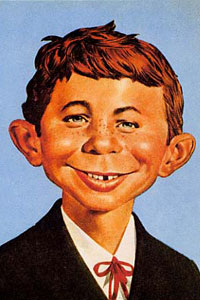 Mad Magazine No. 1. Alfred E. Neuman, the mascot for Mad Magazine, made his debut in 1954. His famous phrase is "What? Me worry?"
[+] Enlarge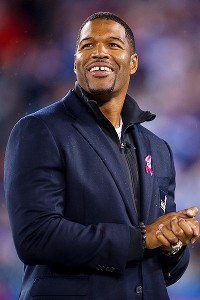 Rob Tringali/SportsChrome/Getty ImagesNo. 4. Super Bowl champion Michael Strahan set the sack record with a controversial play with Brett Favre in 2002.
[+] Enlarge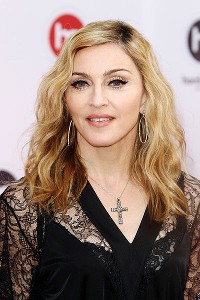 Gennadi Avramenko through Getty ImagesNo. 3. Madonna began singing in the mid-1980s and has performed hits every decade. She has tried making movies.
[+] Enlarge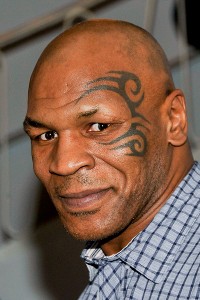 Andrew Marks/PictureGroupNo. 6. Mike Tyson is the former heavyweight champion of the world and performed on Broadway in August.
[+] Enlarge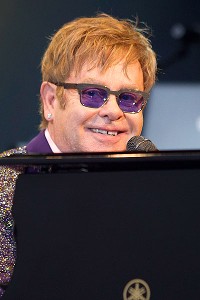 JAIME REINA/AFP/GettyImagesNo. 5. Sir Elton John is one of the best-selling artists of all time in Europe and America and still performs today.
[+] Enlarge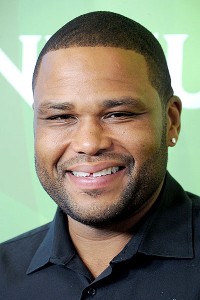 Gregg DeGuire/WireImageNo. 8. Former stand-up comic Anthony Anderson has been a working actor for more than 10 years in mostly comedic roles.
[+] Enlarge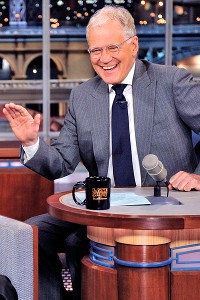 AP Photo/CBS/John Paul FiloNo. 7. David Letterman has been sitting behind the desk for late-night talk show for many years.
[+] Enlarge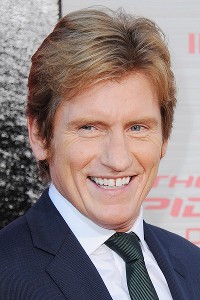 Jon Kopaloff/FilmMagicNo. 10. Dennis Leary started out as a chain-smoking, machine-gun style comedian but now focuses on drama.
[+] Enlarge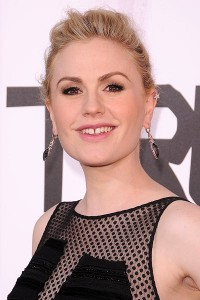 Scott Kirkland/PictureGroupNo. 9. Anna Paquin won an Academy Award at 11 and now today is known to fans of the "X-Men" series and "True Blood."